Looking back half a century (can it really be half a century?), I'm reminded that 1971 was a very good year for movies.
Having lost its way in the mid-sixties with big, bloated spectacles that eluded audiences, the Hollywood film industry had by then become sufficiently desperate and cash-strapped to do the unthinkable: allow a new crop of talented filmmakers to make (mostly) smaller, leaner, smarter movies.
The best of them connected mightily with audiences then, and still do now.
With the titans of the old studio system dying off or retiring, a new generation seized an opening. As a result, over a single decade this most powerful and immersive of art forms experienced a creative renaissance. (For those interested in learning more, Peter Biskind's "Easy Riders, Raging Bulls" is essential reading).
In 1971, the 32-year-old Francis Ford Coppola was shooting a masterpiece called "The Godfather" that would get released to huge acclaim early the following year, and a 24-year-old wunderkind named Steven Spielberg had just made the Emmy-winning thriller "Duel" for television. Both men would go on to so much more. And of course they were not alone.
Here are just five of the best films released in 1971, made by other gifted men, all but one under the age of 45. Together they helped remake the movie industry, and all these years later, we remain the beneficiaries.
Release date: 6/24/71
Why It Holds Up: Moody, modern "Anti-Western" still stands out for its Leonard Cohen score, distinctively dark cinematography (by Vilmos Zsigmond) and dynamic lead performances, particularly from Oscar-nominated Julie Christie as a savvy madam in a rough mining town. Colorful supporting cast includes William Devane, Michael Murphy, and Rene Auberjonois.
Director: Robert Altman, at 46 the grand old man, directing his seventh feature.
Did you know?: The director wanted Elliott Gould for the lead, but the studio insisted on Warren Beatty.
More Altman Winners:
"M*A*S*H" (1970)
"Nashville" (1975)
"The Player" (1992)
"Gosford Park" (2001)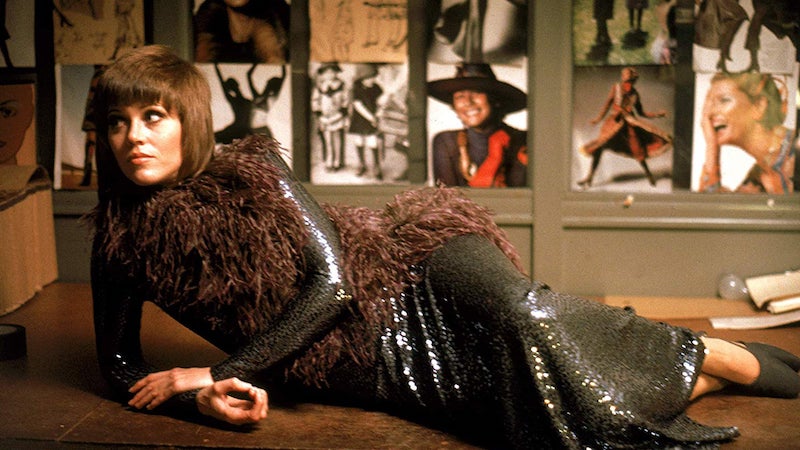 Release date: 6/25/71
Why It Holds Up: Eerie thriller about a high-class hooker stalked by an unseen killer gets under your skin and stays there. The Oscar-winning Jane Fonda was never better, with Donald Sutherland also scoring as a stolid detective. Spare, biting screenplay was Oscar-nominated as well. Special credit goes to Michael Small's creepy music score. Avoid watching this alone!
Director: Alan J. Pakula, 42, on just his second feature.
Did you know?: Fonda and co-star Donald Sutherland were romantically involved while shooting this.
More Pakula Winners:
"The Parallax View" (1974)
"All the President's Men" (1976)
"Sophie's Choice" (1982).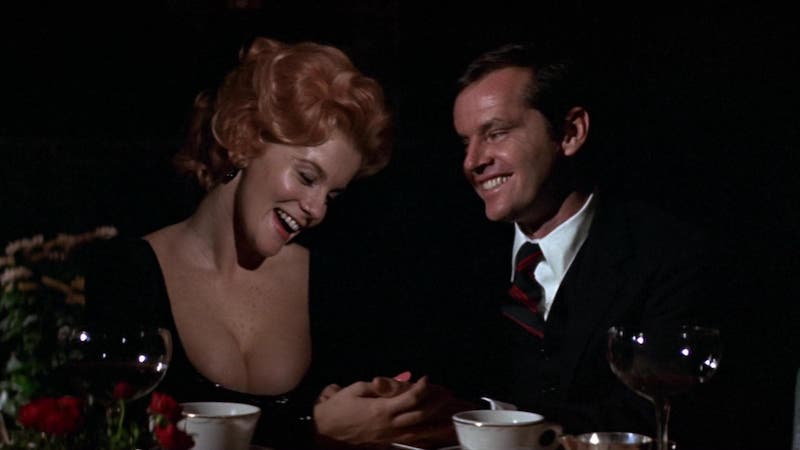 Release date: 6/30/71
Why It Holds Up: This caustic story about two college friends (Jack Nicholson and Art Garfunkel), and their unhealthy relationships with women as time goes by, retains plenty of sting. The film cemented Nicholson's stardom and established the Oscar-nominated Ann-Margret as a serious actress. This prickly meditation on love, sex, and the lies we tell ourselves hasn't aged a bit.
Director: Mike Nichols, 40, on his fourth feature.
Did You Know?: Writer Jules Feiffer pitched the idea to Mike Nichols as a play, but Nichols responded, "I see this as a movie."
More Nichols Winners:
"The Graduate" (1967)
"Working Girl" (1988)
"Postcards From the Edge" (1990)
"Angels in America" (2003)
Release date: 10/9/71
Why It Holds Up: Breathless, fact-based thriller about a huge Manhattan drug bust turned character actor Gene Hackman into a leading man. The film still moves very fast, evoking the gritty New York City of yesteryear. Winner of five Oscars including Best Picture, Actor and Director, it may just be the best cop movie ever made. (You pick your feet in Poughkeepsie?)
Director: William Friedkin, 36, on his fifth feature.
Did You Know?: Peter Boyle (best remembered as the Monster in "Young Frankenstein") turned down the part of Popeye Doyle that went to Gene Hackman.
More Friedkin Winners:
"The Boys in the Band" (1970)
"The Exorcist" (1973)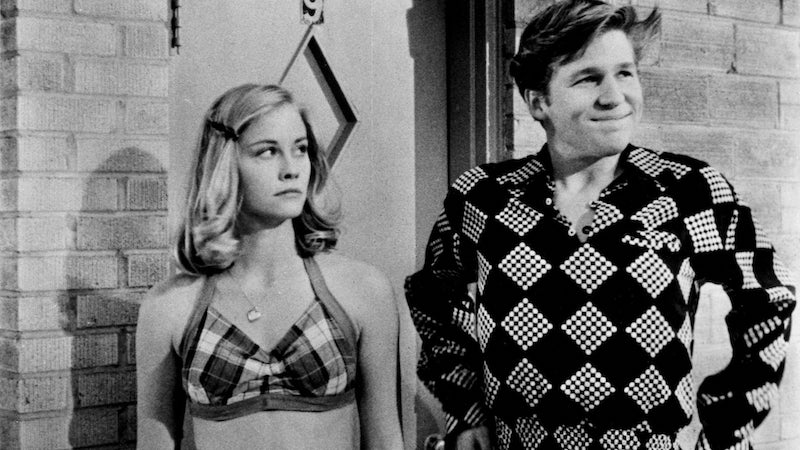 Release Date: 10/22/71
Why It Holds Up: Elegiac film about residents of a small, decaying Texas town in the fifties still rings true, thanks to Larry McMurtry's screenplay, Robert Surtees's black-and-white cinematography, and top performances from its cast. Look for a young Jeff Bridges and Cybill Shepherd in her film debut. Two older cast members, Ben Johnson and Cloris Leachman, won Oscars.
Director: Peter Bogdanovich, 32, on his second feature.
Did You Know?: Bogdanovich and Cybill Shepherd became romantic on-set, ending the director's marriage to Polly Platt, production designer on the film.
More Bogdanovich Winners:
"Targets" (1968)
"Paper Moon" (1973)