I will always adore New York, the city that formed me. So it's no surprise that I have a particular fondness for great movies that portray the magic of this town, particularly the Manhattan of my youth. Read on, and find out just how long ago that was.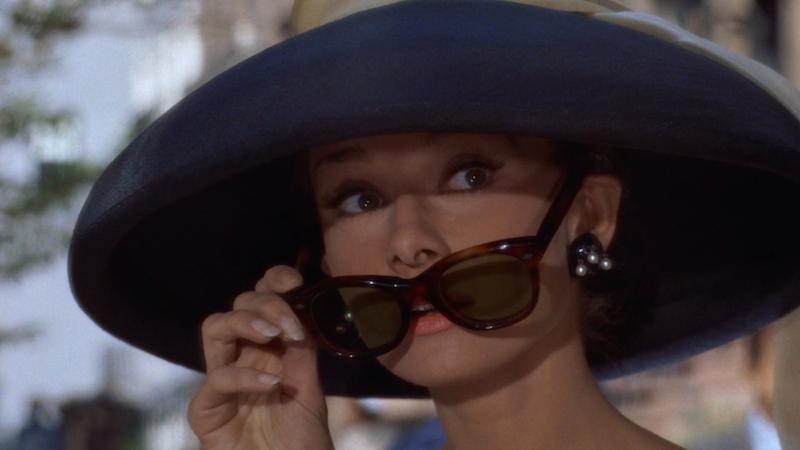 Blake Edwards's "Breakfast at Tiffany's" (1961) is one New York film whose quirky charm hasn't faded. Based on Truman Capote's novella, this is the story of Holly Golightly (the gossamer Audrey Hepburn), an eccentric, dreamy party girl who can't (or won't) come down to earth, and her neighbor Paul Varjak (George Peppard), a frustrated young writer who falls under her spell. With a filmography as impressive as Hepburn's, it's notable that the enduring cult status of "Breakfast" makes Holly her signature role. Peppard also holds his own nicely as her friend, protector, and suitor. And only in New York could you credibly find such an offbeat cast of characters surrounding the young couple. Finally, there's that Mancini score, and a tune I'll admit to still loving called "Moon River" (you may have heard of it).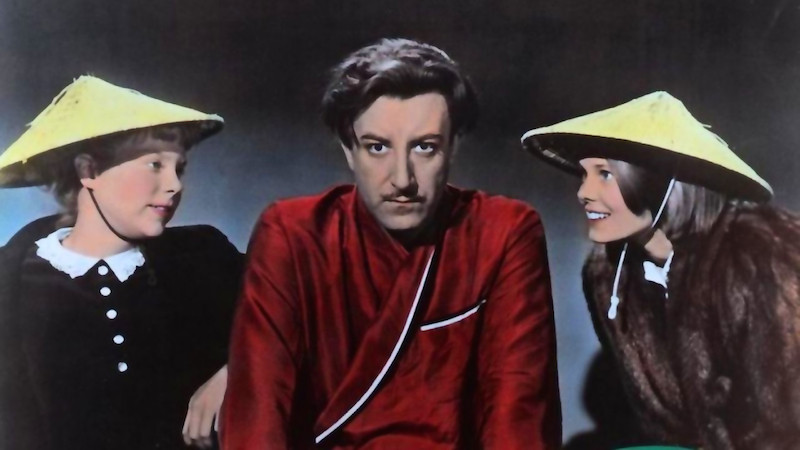 Perhaps the film that transports me back most completely to my New York youth is "The World Of Henry Orient" (1964). Directed by George Roy Hill, "World" recounts the Manhattan adventures of two twelve-year old, private school girls who fixate on, then systematically stalk, a third-rate orchestra conductor and Lothario (the peerless Peter Sellers). A skillful blending of comedy and drama, the movie is funny, intelligent, and knowing. The two young female leads, both non-actors, give uncommonly natural performances for the time. And Angela Lansbury plays one girl's cold, adulterous mother to perfection.


Roman Polanski's "Rosemary's Baby" (1967) is another quintessentially New York film. Shot on location at The Dakota apartment building (where John Lennon lived, and thirteen years later, was shot), this portrayal of a modern day witches' coven with designs on the unborn child of a pregnant housewife, remains a subtle, literate chiller that builds to a heart-pounding finish. Mia Farrow is suitably fragile as Rosemary, while John Cassavetes and Ruth Gordon stand out in a first-rate supporting cast.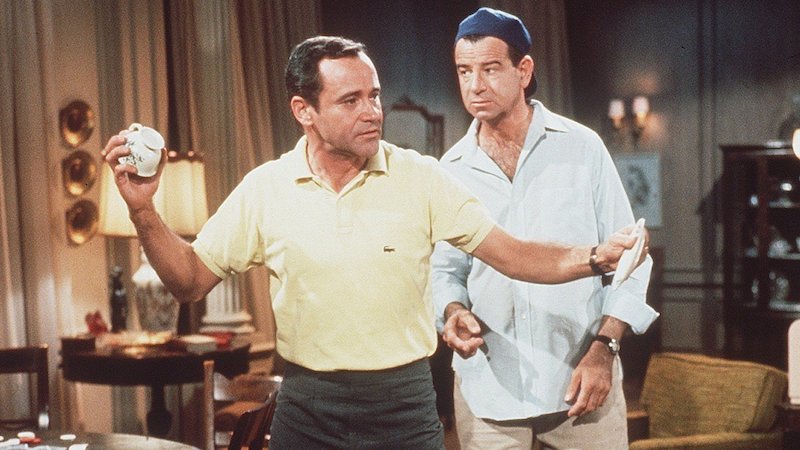 "The Odd Couple" (1968) was the second and best pairing of real-life buddies Jack Lemmon and Walter Matthau, playing two divorced men who are polar opposites and yet attempt to be roommates. Neil Simon's story had been a play, and would also spawn both a long-running TV series and an ill-advised sequel. The premise of a platonic, male love/hate relationship is best realized here, with Lemmon's neurotic Felix Unger playing off Matthau's Oscar Madison, a sloppy, carefree sportswriter.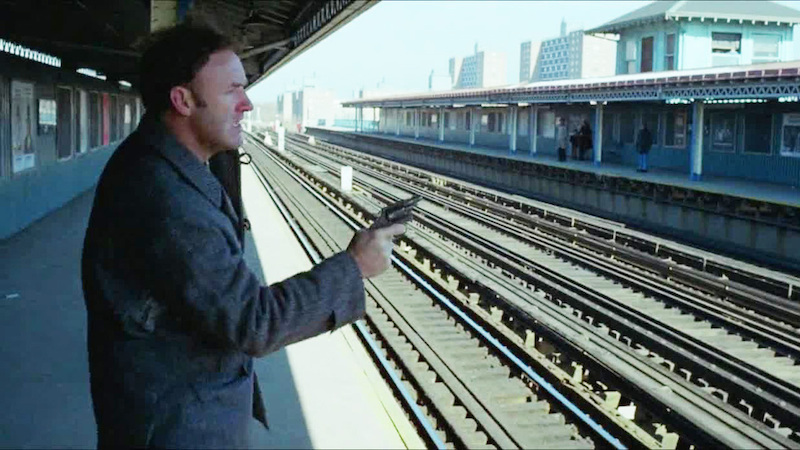 My next two New York movies also happen to be among the best cop films ever made: "The French Connection"(1971), and "Serpico" (1973). "Connection" relates the real life story of a dogged NYPD detective who busts a large heroin ring virtually single-handedly. Gene Hackman's electrifying performance in the central role of Popeye Doyle won him an Oscar and transformed him from solid supporting player to star. Shot verite-style by William Friedkin, this spellbinding movie evokes the slightly fraying quality of New York forty-plus years ago, when an unprecedented fiscal crisis loomed. This only adds to the grit and edginess of this amazing film.

Sidney Lumet's "Serpico," also based on a true story, concerns a courageous young cop who decides to expose widespread corruption within the police department during the sixties. Featuring a stunning portrayal by Al Pacino in the title role (fresh off "The Godfather"), "Serpico" is the ultimate David and Goliath story, about the price of virtue in a less than virtuous world: first, isolation; then, violence.

Two years later came the release of Sydney Pollack's gripping spy thriller, "Three Days Of The Condor," starring Robert Redford and Faye Dunaway. A CIA analyst (Redford) just happens to be absent when the rest of his colleagues are mysteriously assassinated in their anonymous Manhattan brownstone headquarters. He wisely goes on the lam to ensure he's not next –and to discover what's going on. Dunaway plays his terrified hostage who first provides cover, then over time, softens to provide quite a bit more. With excellent supporting turns by Max Von Sydow and Cliff Robertson, "Condor" is as engrossing and exciting as the city where it takes place.

No piece on New York movies of this period can exclude the films of Woody Allen, whose abiding affection for the city colors much of his work. I need hardly mention the glorious "Annie Hall" (1977), not only as one of our great modern love stories, but a perceptive meditation on the flavor and essence of New York. Specifically, the Big Apple gets favorably compared to Los Angeles, that sprawl on the West Coast which, to Allen's mind, represents a blot on the landscape, flying in the face of everything our own treasured island represents.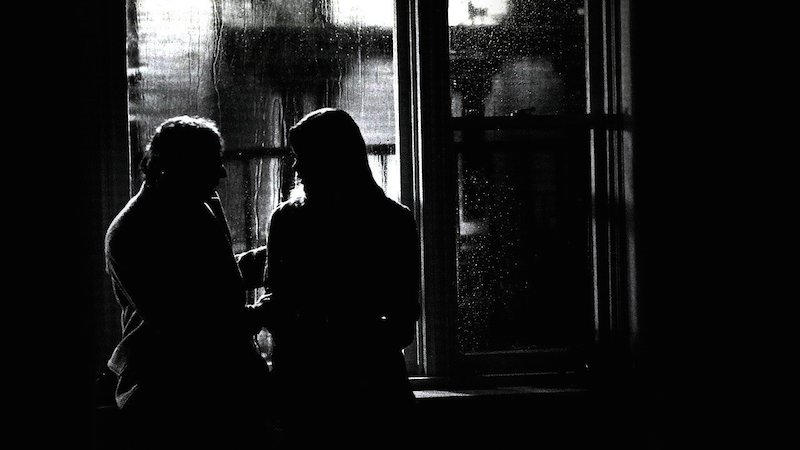 But Woody's most overt valentine to the city of his birth was his follow-up to "Annie," aptly named "Manhattan" (1979). The story of a writer and his various relationships among fellow city dwellers, what occupies center stage is New York itself, its various images and signposts made indelible by a Gershwin score and Gordon Willis's breathtaking black and white cinematography. See this sublime tribute to the only place where Woody Allen has felt truly at home.

Hey, Woody — that makes two of us.