Reading about Jane Fonda, you quickly recognize that there's enough incident and achievement in her 78 years to fill three lives. She was in fact famous for three things: acting, activism, and launching the fitness craze that's helped countless baby boomers stay fit and healthy into their senior years.

She was married three times, to a director (Roger Vadim), a fellow activist (Tom Hayden), and a media mogul (Ted Turner). She bore one child with the first two husbands, then adopted a third.

In her on-and-off acting career, she's been Oscar-nominated seven times, and won twice, for "Klute" (1971) and "Coming Home" (1978).

She reflected her times, first as an ingénue and sex symbol in the early-mid sixties, then ferociously embracing the anti-war activism that swept the nation towards the end of the decade. For this, she would land in hot water, but nothing could destroy her career permanently. She was that good.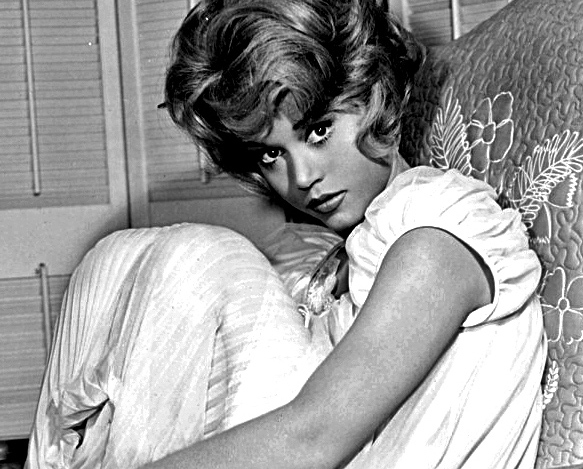 Though born on the East Coast, she came from West Coast movie royalty. Her father Henry Fonda was one of the biggest stars of Hollywood's Golden Age. Her mother Frances was a beautiful but fragile socialite who started experiencing emotional problems when she and brother Peter were still quite young. When Jane was twelve, her mother committed suicide.

Characteristically, Jane summed up their relationship with brutal candor: "I viewed my mother as a snob. Well she was a snob. Had she lived long enough I probably wouldn't have cared for her very much, frankly. So the way I protected myself from that is, 'Okay, I don't need you'. But of course I blamed myself when she killed herself."

Her father was her distant hero, always busy and remote by nature. Jane once said that the only time she ever saw him cry was when Franklin Roosevelt died.

For her first two decades, she led the privileged, somewhat sheltered life you might expect, attending Emma Willard School and Vassar before dropping out to study art abroad. There she was told she would never be good enough to succeed as an artist. And that was something Jane very much wanted to do: succeed.

In 1958, a fateful meeting changed her life. As she recalled it: "I went to the Actors Studio and Lee Strasberg told me I had talent. Real talent. It was the first time that anyone, except my father — who had to say so — told me I was good. At anything. It was a turning point in my life. I went to bed thinking about acting. I woke up thinking about acting. It was like the roof had come off my life!"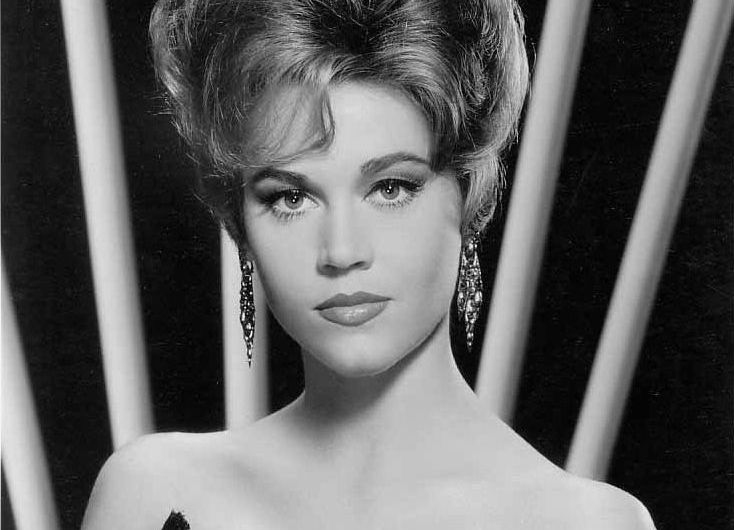 Strasberg, a notorious taskmaster, was not one to throw out compliments lightly. Though her famous name must have helped, Jane was also a natural, and willing to work extremely hard to develop her craft. After intensive training, she got some initial seasoning and exposure on-stage in the late fifties, and then, the movies beckoned.

Jane made her film debut in 1960's "Tall Story," a fairly innocuous teen romance co-starring Anthony Perkins. Howard Thompson's review in The New York Times was kinder to Jane than the picture: "The pretty newcomer shows charm and promise... If Miss Fonda seems to be looking a bit askance now and then, who can blame her?"

A number of mostly forgettable entries followed, but she kept building her resume. Then, in 1965, a wildly successful Western spoof called "Cat Ballou" made her a truly bankable star. (The same thing happened to Lee Marvin, who won that year's Oscar in a dual role).

But just as Jane was getting hot, her consciousness about the misguided Vietnam War was rising. She decided to use her fame to become an activist, and only do movies that contained important social messages. This led her to turn down both "Bonnie and Clyde" (1967) and "Rosemary's Baby" (1968).

She did take the role of a down-and out marathon dancer in Sydney Pollack's bleak, Depression-era drama, "They Shoot Horses, Don't They" (1969), and won her first Oscar nomination. She was now considered not just a star but a serious actress, which her Oscar-winning turn as a high-class call girl in "Klute" only confirmed two years later.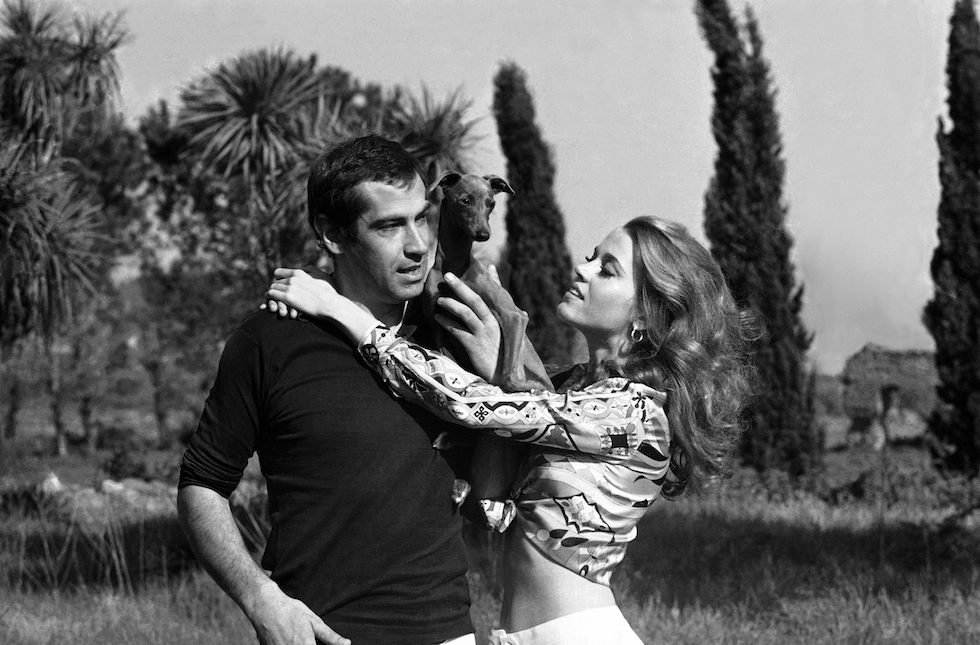 At this point, she was also thoroughly emmeshed in the antiwar movement. In 1972, she traveled to Hanoi ostensibly to visit POWs and witness conditions on the other side. In a careless moment, she allowed herself to be photographed sitting on top of a North Vietnamese tank. Once the photo was circulated, she was widely condemned, earning herself the nickname "Hanoi Jane." The NSA started spying on her. Though she'd never apologize for going to North Vietnam, she would always regret that picture being taken.

And the furor did not help a film career that should have been at a high point. About that incident, Jane would say: "I can't say I was blacklisted, but I was graylisted."

Not for long. With the war over, she was back on top in movies like "Julia" (1977), "Coming Home" (1978), and "The China Syndrome" (1979).

Jane had always dreamed of working with her father, doubtless hoping it might bring them closer. She finally got her wish with "On Golden Pond" (1981). Playing an aging husband (to Katharine Hepburn) and father (to Jane) facing the onset of dementia, Henry Fonda's swansong would win him his only competitive Oscar. At the ceremony, Jane had to accept for him as he was too ill to attend. Several months later, he was gone.

Around this time, Jane discovered aerobics and decided to release a book and video called "Jane Fonda's Workout". It started a revolution in fitness that persists to this day. She would eventually produce 23 videos, and sell over 17 million videos. Unless she chose to, Jane Fonda would never need to work again.

She did in fact take a 15 year acting hiatus, coming back to the screen in 2005. She has kept busy since, in movies and on the small screen, most notably winning two Emmy nominations for her work in the HBO series, "The Newsroom."

Throughout her adult life, Jane has stayed an activist, mainly in the feminist arena, but also speaking out about issues like the ill-fated war in Iraq. She has written two memoirs, and settled down with record producer Richard Perry. With time and wisdom, she's gained a balanced perspective on the many happenings in her rich life- both mistakes made, and pride in work well done, both on and off the screen.

About Jane Fonda, many things could be said, but one fact is irrefutable: she has really, truly lived.





More: The Quiet Strength of Henry Fonda