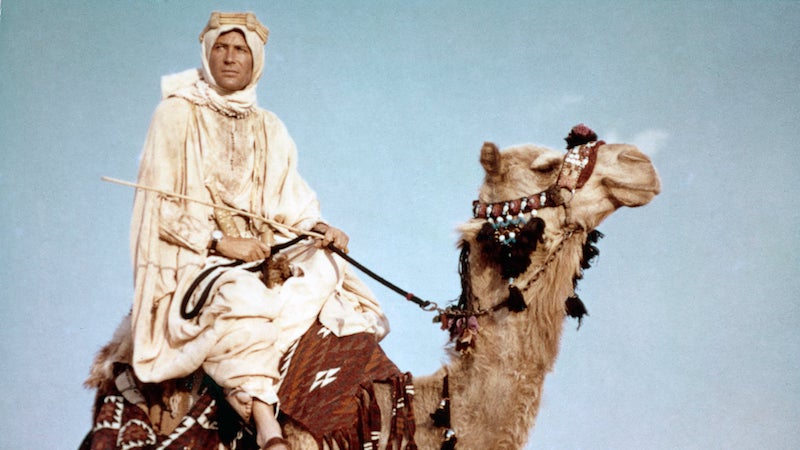 The First World War, which officially ended over a hundred years ago this week, was the most consequential and devastating conflict the world had ever seen.
After over four years of bloodshed and anguished stalemate, over 15 million people were dead; at least 40 percent were civilians. That figure rises exponentially if you count the influenza epidemic it caused in 1918, which quickly spread all over the globe and killed tens of millions more.
At the end of WWI, the map of Europe was transformed, with centuries-old empires crumbled and a revolution in Russia signaling the rise of communism. What remained of a new generation of young men would never see life the same way again.
Not surprisingly, this cataclysmic event has yielded many memorable and enduring films, both domestic and foreign. Below are a dozen of my favorites.
I hope you'll commemorate the centennial of this grisly war's end by watching one or more of these illuminating titles.
Doing so will remind us of the supreme sacrifice so many of our forebears made, for reasons they might never have understood.
King Vidor's classic concerns Jim (John Gilbert), a rich man's son living a carefree life. When the U.S enters the war, he enlists and is sent to France. There, he meets his fellow recruits and falls for a local beauty. Soon he's called to the front and gets his first bitter taste of trench warfare. This is silent star Gilbert's finest hour, and perhaps the first truly great war movie.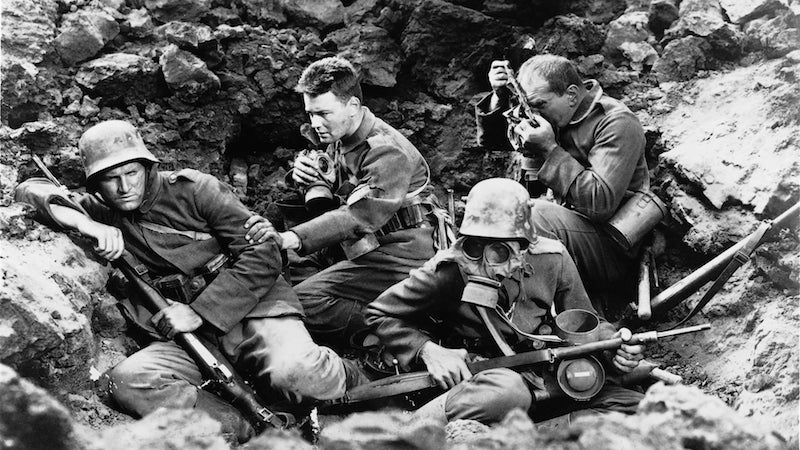 Paul Baumer (Lew Ayres), a raw German recruit, is transformed from patriotic young man to shell shocked veteran on the battlefield. His tough but kindhearted sergeant (Louis Wolheim) does his best to help Paul survive amidst the constant shelling. This won Best Picture at the Academy Awards, the first "all talkie" film to do so. Wolheim steals it.
Jean Renoir's masterpiece tracks two French prisoners of war in a German camp, one an aristocrat (Pierre Fresnay), the other working class (Jean Gabin). The high born Commandant (Eric Von Stroheim) treats both men well, but particularly connects with his fellow nobleman, with whom he ruminates about the old European order. One of the all-time champs.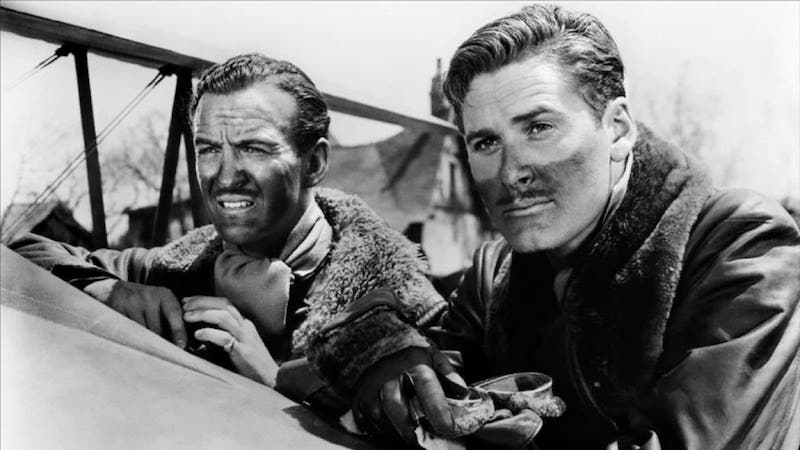 This gripping movie evokes the extreme peril British pilots faced going up in rickety planes to perform their missions. Errol Flynn is Captain Courtney, an ace who resents his direct superior sending men off to near-certain death until he gets promoted to perform the same task. The charismatic Flynn was never better, and David Niven also scores as his best friend.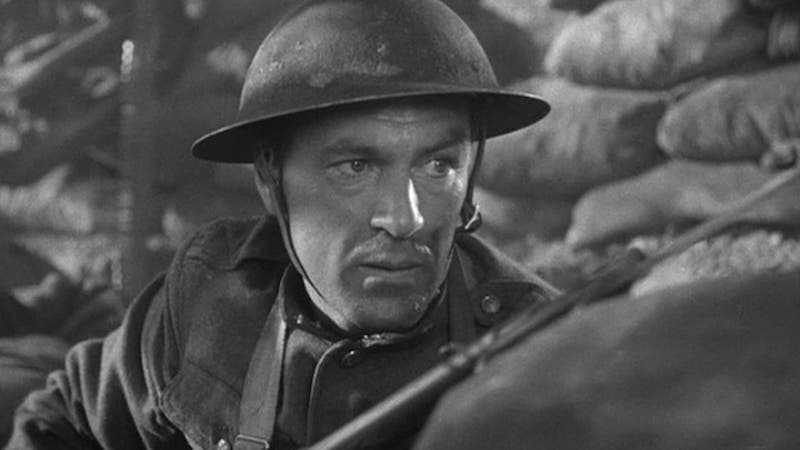 This biopic of the war's most decorated veteran stars Gary Cooper as Tennessee farmer and crack shot Alvin York. Alvin's religion makes him hate war, but he finally submits to the draft. Once in combat, his courage and skill allow him to capture 100 Germans virtually on his own, making him an instant hero. Cooper is tailor-made for the part, and won an Oscar.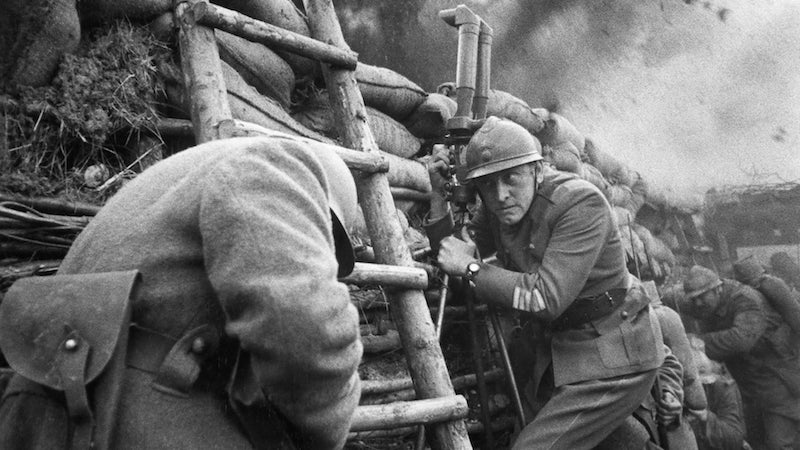 Stanley Kubrick's gritty, brilliant entry features Kirk Douglas as Colonel Dax, who's ordered by armchair generals on a hopeless mission which will sacrifice many of his men but gain the French only a few feet of ground. When the soldiers retreat under blistering fire, the generals order that three be tried for cowardice and shot. Dax resolves to defend them. A real stunner.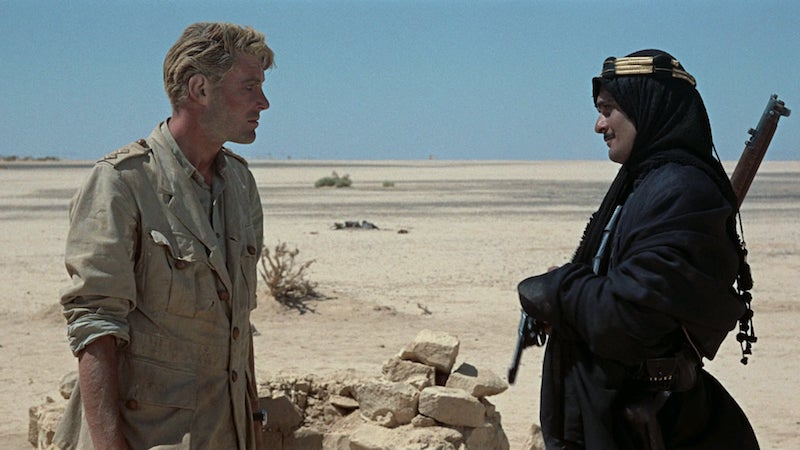 Monumental epic features Peter O'Toole as T.E. Lawrence, a fearless British eccentric who manages to unite disparate Arab tribes to fight the Turks. Director David Lean creates a film of breathtaking visual sweep that also tells a riveting adventure story, albeit with a few historical liberties. O'Toole literally bursts off the screen. Once seen, never forgotten.
Peter Weir's feature recounts the events leading up to the disastrous Gallipoli campaign via Archy (Mark Lee) and Frank (Mel Gibson), two Australian buddies in the same unit. The goal is to seize the Dardenelles from the Turks, but as Archy and Frank soon learn, the British have sorely underestimated the enemy. This helped launch Gibson as an international star.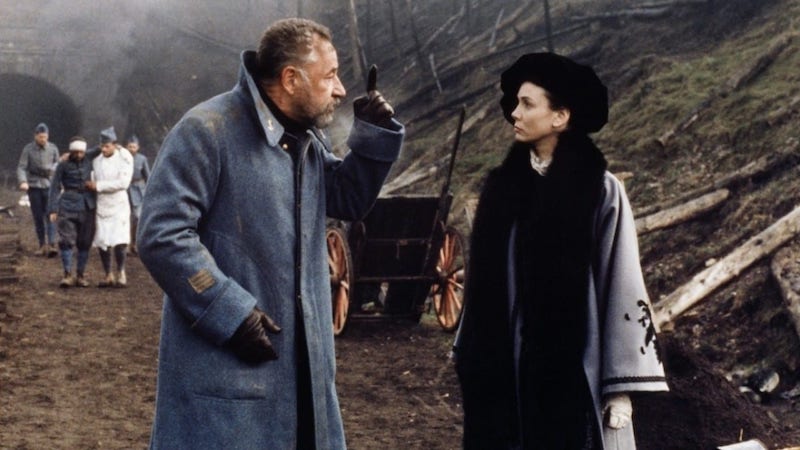 Bertrand Tavernier directs this somber but powerful story about a French officer (Phillipe Noiret) assigned the unenviable task of identifying the multitude of unnamed dead and wounded soldiers left in the wake of the war. In the process, he encounters two very different women looking for the men they love. This unsung film deserves a wider audience.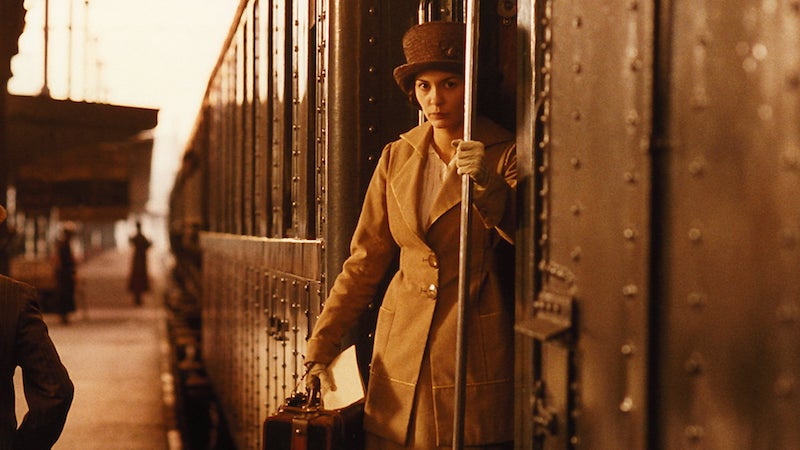 A past polio victim, the lovely Mathilde (Audrey Tautou) finally gets engaged to the man she's loved since childhood. He then goes off to war and is later reported killed, though his body has not been found. Mathilde goes out on a tireless search for him, convinced he may still be alive. The fragile, luminous Tautou makes you root for her all the way.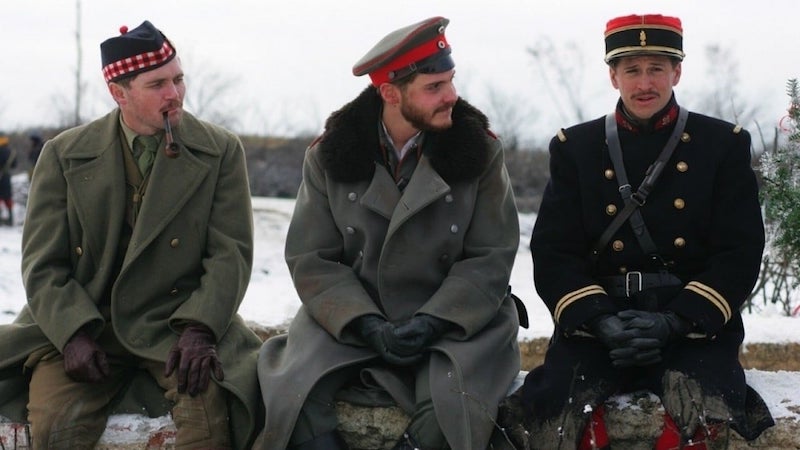 An incredible true story unfolds in this moving, atmospheric feature. On Christmas Eve, 1914, German and Allied troops call a ceasefire and actually come out of the trenches to exchange holiday greetings. This affirmation of peace amidst the carnage of war is an act of grace that lifts the spirits of all the men, many of whom will not see another Christmas.
Soon after the bright, precocious Vera (Alicia Vikander) gets admitted to Oxford, war intervenes. She watches helplessly as both her brother and fiancé are sent to the front lines. Not content to sit at home, she enlists as a nurse in France, where she witnesses all the horrors of war firsthand. The entrancing Vikander effortlessly carries this vivid, highly involving film.