Over the past year, we have rarely flown, but on the couple of occasions it was necessary and possible, we were actually somewhat spoiled. There were no lines, few people, sped-up security and empty middle seats.
It almost felt like a return to that gracious, civilized period of air travel we see depicted in some of our favorite old movies. Now, with the world opening up again, we should expect to lose much of that. Soon we'll feel like cattle once again, or sardines.
Still, air travel gets us where we need to go. And beyond that, there is still something miraculous and impossibly romantic about flying. Just picture Ingrid Bergman needing to get on that plane at the end of "Casablanca."
A recent visit to Kitty Hawk, North Carolina, where it all began back in 1903, started me thinking about all the classic movies that explore the risk, adventure and excitement of aviation. Whether in the context of war or peace, the airplane has been very good for movies, and vice versa.
Here just a few titles you should take off with soon.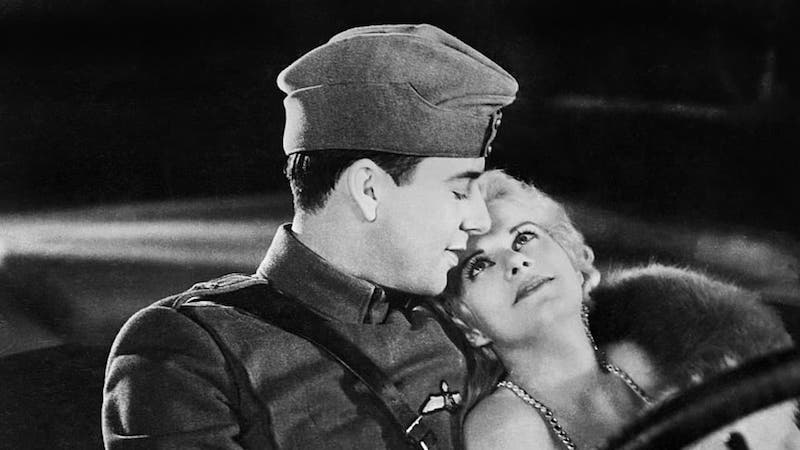 Pilot: Director Edmund Goulding, with a big assist from producer Howard Hughes.
Passengers: Ben Lyon, James Hall, Jean Harlow.
Flight Plan: Brothers Lyon and Hall vie for young Harlow at Oxford, then life gets deadly serious when both become aviators during World War 1.
What Keeps It Aloft: Hughes's stunning aerial sequences and an equally stunning Harlow in an early role. She was just 18!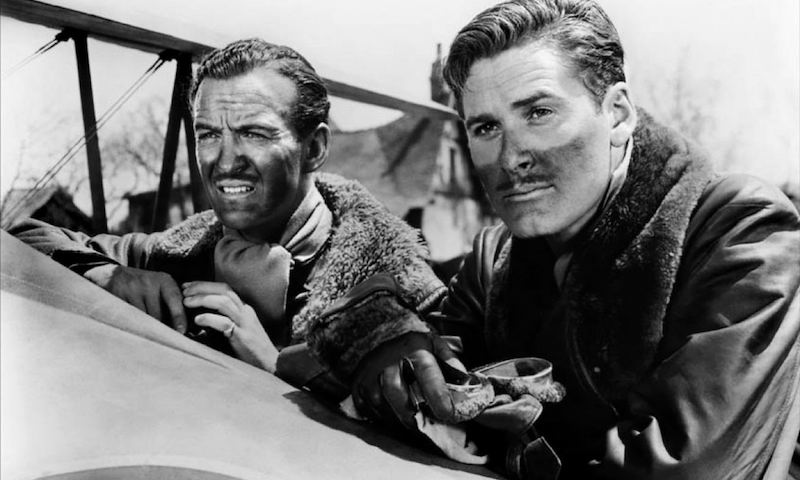 Pilot: Goulding again, equally smooth and steady on this second flight!
Passengers: Errol Flynn, David Niven, Basil Rathbone — who else do you need?
Flight Plan: During the bleakest days of the First War, an RAF pilot resents his superior for sending men off to die, until he's forced to step in his shoes.
What Keeps It Aloft: Flynn's heroic star power, and great chemistry with colleagues Rathbone and Niven. A dandy double feature with "Hell's Angels"!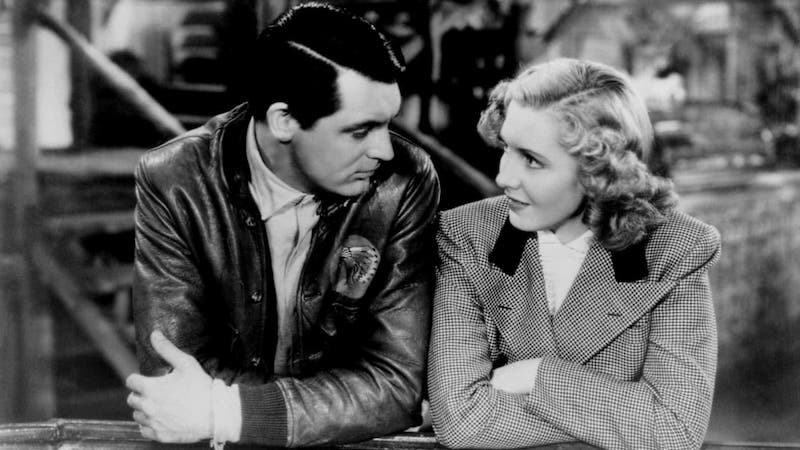 Pilot: Howard Hawks, expert at portraying tough, brave men and the tough, brave women who love them.
Passengers: Cary Grant, Jean Arthur, Rita Hayworth, Thomas Mitchell.
Flight Plan: Chief of an air freight service in the Andes deals with treacherous weather, and on the ground, the arrival of a woman who might take his eye off the ball.
What Keeps It Aloft: Cary in rare, rugged mode, a spunky Jean, and an alluring Rita in an early outing.
Pilot: Henry King, who'd re-team with his star the following year for "The Gunfighter."
Passengers: Gregory Peck, Hugh Marlowe, Dean Jagger.
Flight Plan: Seasoned officer is given command of an air squadron in World War 2, and over time, starts to crack.
What Keeps It Aloft: Peck turns in one of his most layered performances here, and Jagger won an Oscar as his concerned adjutant.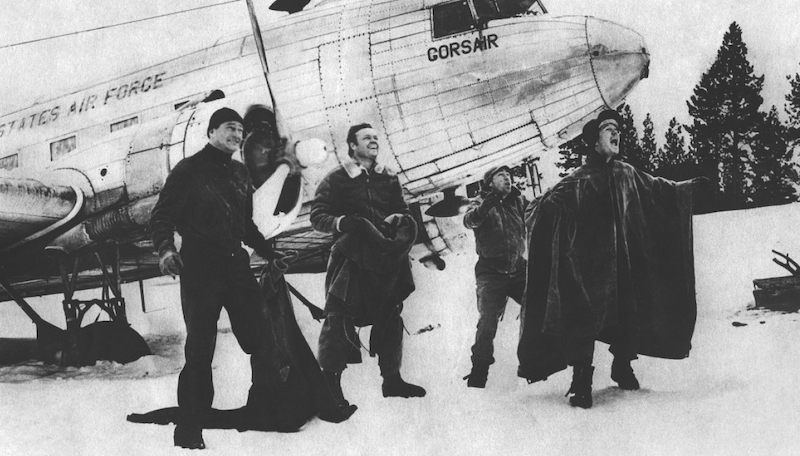 Pilot: William Wellman, veteran director and overall man's man.
Passengers: John Wayne, Lloyd Nolan, and a pre-"Gunsmoke" James Arness.
Flight Plan: The Duke is a military transport pilot forced to crash-land somewhere in frigid, remote Labrador. He and his crew can only pray for rescue.
What Keeps It Aloft: If I was suddenly stranded in the frozen North, I'd want John Wayne with me. Enough said.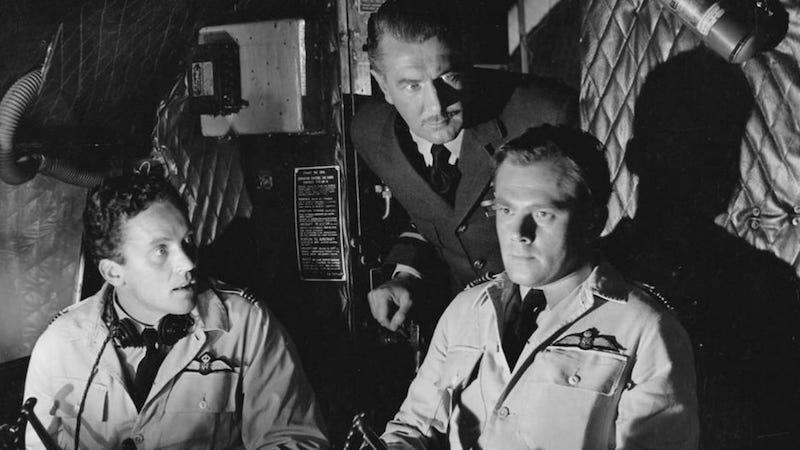 Pilot: Leslie Norman, a Brit with a long career in films and television, father of late film critic Barry Norman.
Passengers: Michael Redgrave, Alexander Knox, Denholm Elliott, Michael Hordern, Sheila Sim.
Flight Plan: A colleague reluctantly relates a dream in which Redgrave appears where a plane crashes. Flying the next day, Redgrave sees conditions changing to match the dream!
What Keeps It Aloft: Clever, tingling entry plays like an extended "Twilight Zone" episode — and that's a high compliment.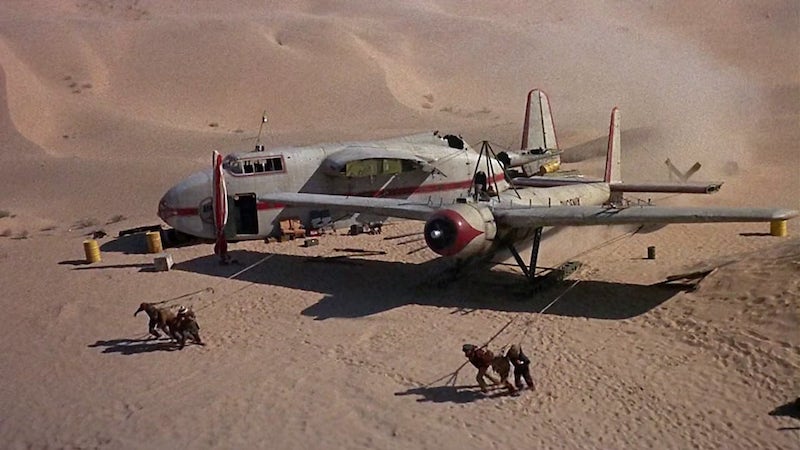 Pilot: Robert Aldrich, better known for his very next film, "The Dirty Dozen" (1967).
Passengers: James Stewart, Peter Finch, Richard Attenborough, Ernest Borgnine, Hardy Kruger, Dan Duryea.
Flight Plan: After a plane piloted by Stewart crashes in the Sahara, one of the passengers, airplane designer Kruger, thinks he can assemble a new plane from the wreckage.
What Keeps It Aloft: Real-life decorated World War 2 pilot Stewart in his last great starring role, backed by a top-notch international cast. Beware inferior remake!
More: Wild Rides — 12 Travel Movies That Take You to the Ends of the Earth