Whenever I note Harvey Keitel's name in the credits of a film, its stock automatically goes up a bit. His involvement may not guarantee a great film, but it does guarantee a remarkable performance within it.
Keitel isn't a movie star in the classic sense; he cares more about the quality of the part and the film than the billing he receives. In fact, in many of his finest movies he's a featured player, and it doesn't bother him a bit. Witness his brief but memorable appearances in two recent Wes Anderson classics: "Moonrise Kingdom" (2012) and "The Grand Budapest Hotel" (2014).
He once remarked: "Fame is a funny thing. The upside is easy access to good restaurants. The downside is the bill! 'Movie star' is a nice term, because it's poetic and fairy tale-ish, but it has no truth about it."
Instead, in his view the possibility of truth exists in every role he takes, and the excitement lies in digging deep to uncover and express that truth. As he put it: "Acting is religious... great acting can be worshiped because it descends into the subconscious, into the soul…and somewhere in there must be God."
Harvey Keitel was one of three children born in Brooklyn to Eastern European immigrants in 1939. His parents ran a luncheonette in Brighton Beach, and his father was also a hat maker.
Harvey's path to acting seems almost arbitrary. Following high school, he signed up for a stint in the Marines, after which became a court reporter. Then, perhaps sensing a restless talent searching for an outlet, a friend casually suggested he enroll in an acting course.
Keitel took the plunge, and soon realized he loved it. More important, he showed considerable promise. He quickly found himself studying under immortal teachers Stella Adler and Lee Strasberg. (Decades later, he'd become co-President of The Actors Studio, a post he held for over two decades).
Given his new path, it was almost inevitable that he'd meet his contemporary (and fellow New Yorker) Martin Scorsese, who in 1967 was ready to direct his first feature film. Keitel was cast to star in what became "Who's That Knocking At My Door." Thus began a working collaboration between the two men that's endured for over half a century and resulted in five more films, most recently "The Irishman" (2019).
Keitel encountered another New York native and actor in these early days named Robert De Niro, and the two men formed an immediate, unspoken connection on first meeting. Fatefully, they would appear on-screen together in what became Scorsese's breakthrough film, "Mean Streets" (1973).
Keitel also starred in films that launched other great directors, including Ridley Scott (1977's "The Duellists") and Quentin Tarantino (1992's "Reservoir Dogs," which he also executive produced).
Over time Harvey became known for playing lowlifes, gangsters, and violent characters. He offered an interesting perspective on these roles: "My characters aren't nasty; they're troubled. I don't see these guys as bad guys at all. There's no difficulty for me in keeping them human."
He won the plum part of Willard in Francis Ford Coppola's "Apocalypse Now" (1979), but was let go after a week of filming due to creative differences with the director.
Though he stayed busy, the following decade yielded few hits, and some might have guessed Harvey's career was slowly fading away.
Then in 1991, the actor made a comeback, receiving an Oscar nomination for his role as gangster Mickey Cohen in Barry Levinson's "Bugsy," starring Warren Beatty. The decade that followed would bring some of his best films.
Now an octogenarian, Keitel shows no signs of slowing down. And he looks back on his journey thus far with humility. In his words: "I'm so lucky over my career to have met the people I have met. Any word of ingratitude from me would be disgusting."
His many fans are grateful too. Just watch some of the titles listed below, and you'll understand why.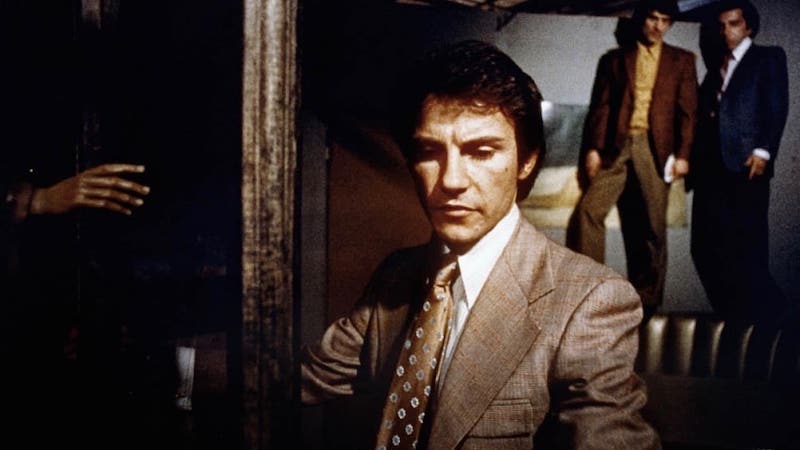 Gritty, pungent gangster drama centers on Charlie (Keitel), a small-time hood in New York's Little Italy who keeps having to clean up messes made by his oldest friend, the erratic Johnny Boy (Robert De Niro). Soon his life and livelihood are at stake. Both leads are amazing.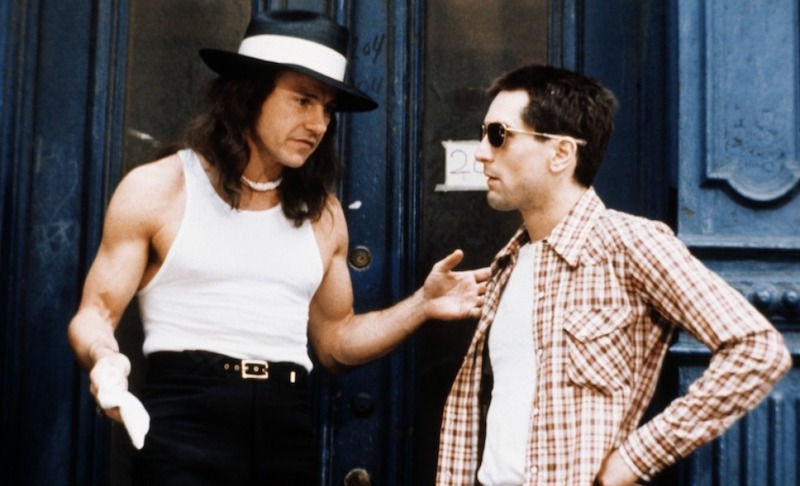 Travis Bickle (De Niro) is a Manhattan cabbie gradually descending into psychosis. Surrounded by depravity, he wants to strike out, violently and publicly. He then meets a child prostitute (Jodie Foster) whose pimp (Keitel) rubs him the wrong way. Don't miss Scorsese's dark, early masterpiece.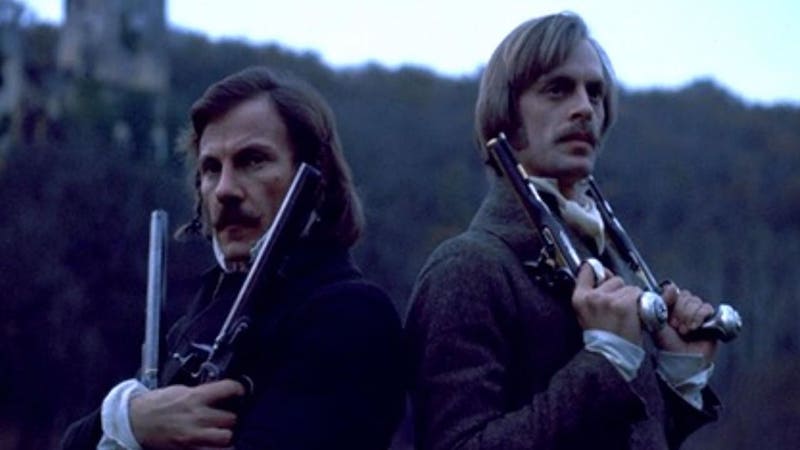 During the Napoleonic Wars, D'Hubert (Keith Carradine) is assigned to arrest fellow officer Feraud (Keitel), a swordsman who has killed once too often. On meeting, Feraud challenges him to a duel and to maintain his honor, D'Hubert must accept. Atmospheric historical drama from Ridley Scott.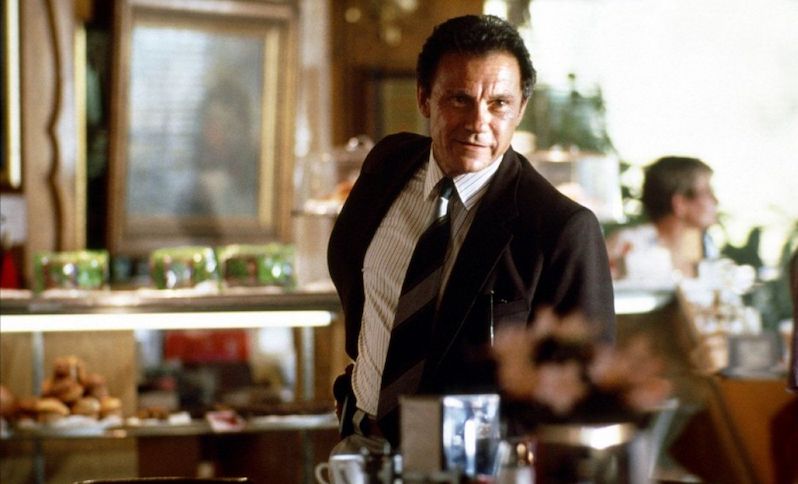 In Ridley Scott's wildly entertaining feminist tale, Thelma (Geena Davis) and Louise (Susan Sarandon) are working class pals with men issues. They decide to go on a road trip together, but after a violent sexual assault turns deadly, they end up as fugitives. Keitel is the sympathetic cop on their trail. Look for Brad Pitt in an early role.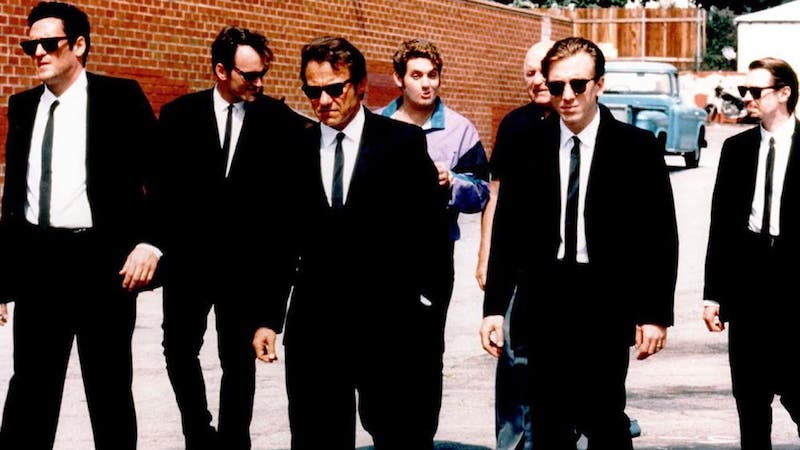 Quentin Tarantino's ultra-violent, breathless debut feature centers on the aftermath of a botched hold-up, where it seems the cops may have been tipped off. Who among the participants (including Keitel as Mr. White) is the snitch? Beyond all the blood lies a grim tale of paranoia.
Jane Campion's superb feature, set in the nineteenth century, follows Ada (Holly Hunter), a mute woman, as she moves to New Zealand to marry a farmer (Sam Neill), with her daughter (Anna Paquin) in tow. There she teaches piano to neighbor George Barnes (Keitel), and a torrid romance develops.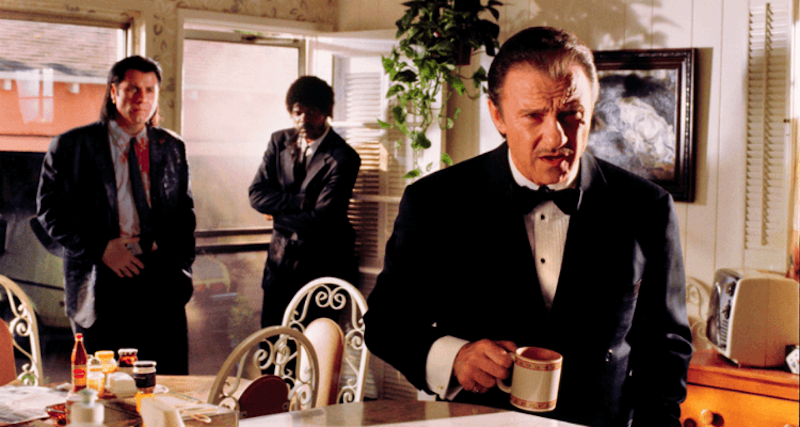 Tarantino's masterpiece combines the adventures of two hitmen (John Travolta and Samuel L. Jackson) with the desperate predicament of a failed boxer (Bruce Willis). When the killers get in a bad scrape, they call on "The Wolf" (Keitel), an expert at cleaning up messes. Harvey's character almost steals the film.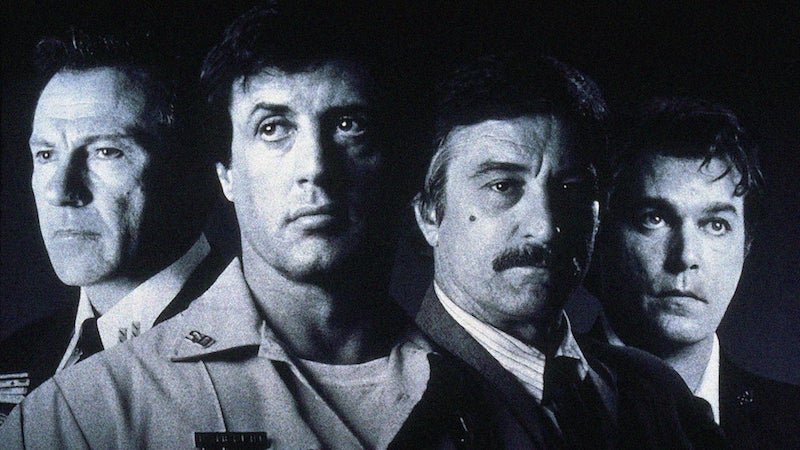 In this gripping mystery, Keitel is Ray Donlan, a corrupt cop who's settled with numerous associates in a New Jersey town, where the partially deaf Freddy Heflin (Sylvester Stallone) is sheriff. Ray and friends ridicule Freddy, and sorely underestimate his ability to investigate a deadly cover-up.