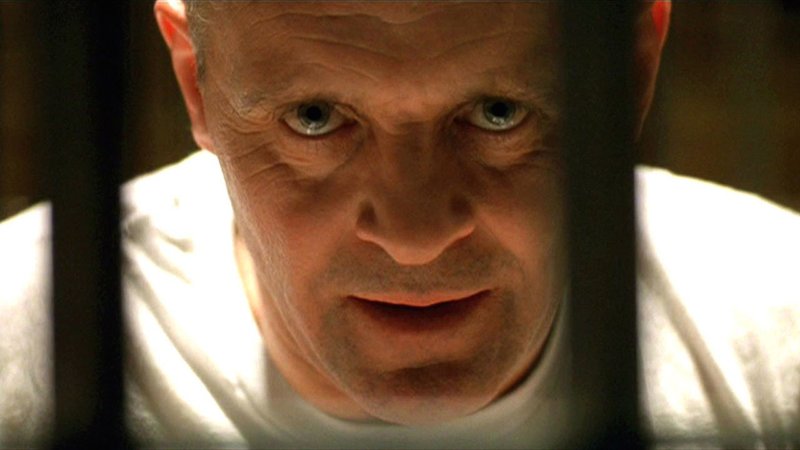 Sir Anthony Hopkins, the scarily brilliant actor who played the scarily brilliant Hannibal Lecter in 1991's "The Silence of the Lambs," celebrates his birthday on New Year's Eve.
One our greatest living actors, Hopkins is also a gifted composer, pianist, and painter. It's hard to believe that as a child his severe and undiagnosed dyslexia made him a terrible student. He grew up convinced he was stupid.
A UK native, he eventually became an American citizen, preferring Malibu sun to London fog. A heavy drinker in his early days, he quit alcohol for good in 1975.
He was always known for being incredibly disciplined, reading each script out loud over 200 times before stepping on a set. His ability to remember and deliver long speeches flawlessly has held top directors in awe, including Steven Spielberg.
He is a public figure who's basically uncomfortable around people. Married three times (with actress/composer Abigail his only child from the first union), he only struck pay dirt with third wife Stella Arroyave, whom he married at age 65.
As he expressed it: "I'm not good at any kind of relationship with people, really. I mean, I've had a number of good ones, but I get restless and I take off."
Though it's hard for him to mix with people, he can still imitate them with uncanny accuracy. Not coincidentally, he has played a rich variety of historical figures over the years, including Richard Nixon, Adolf Hitler, Pablo Picasso and Alfred Hitchcock. He also impersonated Laurence Olivier when deleted scenes were restored for the 1991 re-issue of "Spartacus" (1960).
Hopkins' signature portrayal of Lecter, Thomas Harris's cannibalistic killer, heads the list of the American Film Institute's list of top screen villains — and no wonder. His performance is unnerving.
Asked about his approach to the role, he said: "How do you play Hannibal Lecter? Well, just don't move. Scare people by being still." (For the record, that includes not blinking).
Hopkins so enjoyed doing the role that he repeated it twice, in 2001's "Hannibal" and 2002's "Red Dragon." Lecter also made the actor fabulously wealthy; the two follow-up films alone came with a combined payday of $35 million!
Yet there is so much more to Anthony Hopkins than big money and Hannibal Lecter.
Born Philip Anthony Hopkins in Wales, he was the only child of a baker and his wife. After undergoing the hell that school represented, Tony thought his best chance at success lay in playing other people, so he enrolled at the Royal Welsh College of Music and Drama. Finally, the shy, insecure young man had found something he might be good at.
After two years of compulsory military service, Hopkins was admitted to the prestigious Royal Academy of Dramatic Arts (RADA) in 1959. He made his stage debut the following year.
After several years of paying his dues, he caught the eye of the legendary Sir Laurence Olivier, who saw a spark of genius in this intense young actor. Olivier promptly asked him to join his National Theatre in London. This was a huge opportunity for Tony, and he did not disappoint.
When Olivier was struck with appendicitis during the run of a play in 1967, Hopkins went on in his place. Sir Larry later commented that "a new young actor in the company of exceptional promise named Anthony Hopkins was understudying me and walked away with the part... like a cat with a mouse between its teeth."
As good as he was on-stage, Tony grew tired of playing the same role every night and yearned for a career in front of the camera. In 1968, he got his chance when he was cast as Richard the Lionheart in Anthony Harvey's "The Lion in Winter," starring Peter O'Toole and Katharine Hepburn.
This high profile role in an Oscar-winning picture ensured that Hopkins would keep busy in films and television over the next decade, though he would never totally abandon the theatre. Among his more notable features over this period: "Young Winston" (1972), "A Bridge Too Far" (1977), and "Magic" (1978), all directed by Richard Attenborough, who would become yet another mentor of sorts.
The eighties kicked off with David Lynch's superb film adaptation of "The Elephant Man" (1980), concerning the strange but true case of Joseph Merrick, a severely disfigured man in nineteenth century England. Hopkins played physician Frederick Treves opposite John Hurt in the title role.
Other notable Hopkins titles over the next few years include the underexposed drama "The Good Father" (1985), and the charming, understated "84 Charing Cross Road" (1987), opposite Anne Bancroft.
Having reached the age of fifty, Tony took stock, and concluded his best years in Hollywood had passed. He made plans to settle back in England. Then Hannibal Lecter came knocking on his door.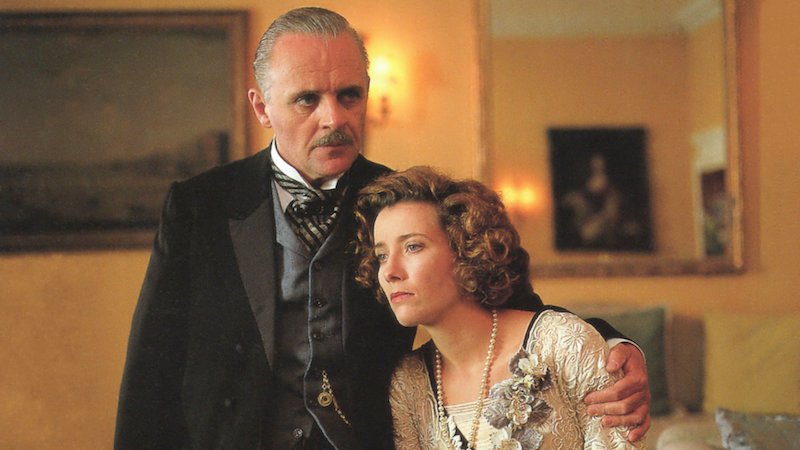 Hopkins would win the best Actor Oscar for his performance, and suddenly he was white hot. Over the next two years, he'd appear in four outstanding films: Francis Ford Coppola's "Dracula" (1992), James Ivory's "Howard's End," Attenborough's "Shadowlands" (1993), and again with Ivory, "The Remains of the Day," which would net him an Oscar nomination.
At this point, Hopkins decided to move back to California for good. Seven years after receiving his knighthood in 1993, he became an American citizen.
The intervening years have brought him two more Oscar nods (for 1995's "Nixon and 1997's "Amistad") and as of this writing he's still in demand and busy. But now he can pick and choose his parts.
Asked recently about his stage of life, Sir Tony commented: "Acting is still enjoyable, but there are no more challenges any more for me… I'm much more interested in painting and composing music these days. I've become what I always wanted to be, a jobbing actor… I work hard at it, but I don't invest my life in it. As long as they pay me on time and I get a good script with a good director, I have fun. That's all."
That's plenty!
More: The 18 Best English Actors Who Conquered America