The first time I saw a gambling table in movies was when I (and everyone else) first encountered secret agent James Bond on the big screen.
The scene is iconic. Cool and confident in black tie, Bond (Sean Connery) lights a cigarette as he plays Baccarat. We see he is winning, and we sense he wins at a lot of things. The film was, of course, "Dr. No" (1962).
Just the year before, Paul Newman had scored in a movie dealing with a less rarefied form of gambling, playing pool shark Eddie Felson in Robert Rossen's "The Hustler," for which the actor earned his second Oscar nomination.
"The Cincinnati Kid" (1965), directed by Norman Jewison, portrayed the world of high-stakes poker to lesser effect, though the powerhouse cast of Steve McQueen, Ann-Margret, Edward G. Robinson, and Karl Malden certainly helped.
1974 then brought two more entries: Robert Altman's "California Split," marred by an overly broad performance from Elliott Gould, and Karel Reisz's "The Gambler," starring a miscast James Caan as a literature professor drawn to the dangerous thrill of high-stakes betting.
Some of our best films with gambling themes have appeared even more recently. Listed below are six surefire winners released over the past four decades. They all comprise a winning hand.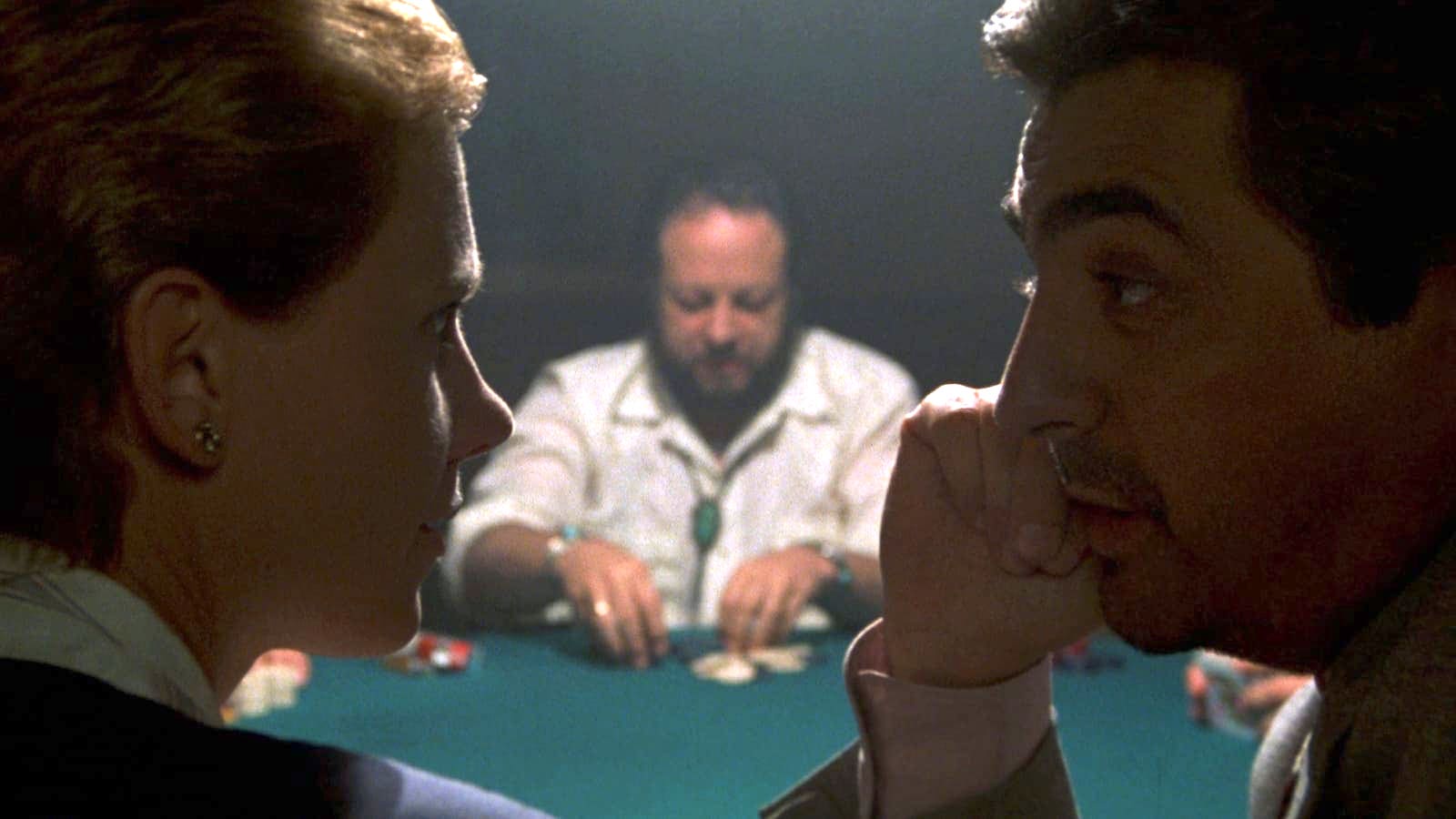 David Mamet's dense, fascinating noir stars Lindsay Crouse as a psychiatrist specializing in addiction who's treating a gambler in debt to wily con man Mike (Joe Mantegna). She meets Mike on behalf of her patient, and gets way more than she bargained for.
Paul Thomas Anderson's gritty debut concerns down-and out gambler John (John C. Reilly) who gets saved by seasoned pro Sydney (Philip Baker Hall). The two become partners, but when John falls for hooker Clementine (Gwyneth Paltrow), their luck turns sour.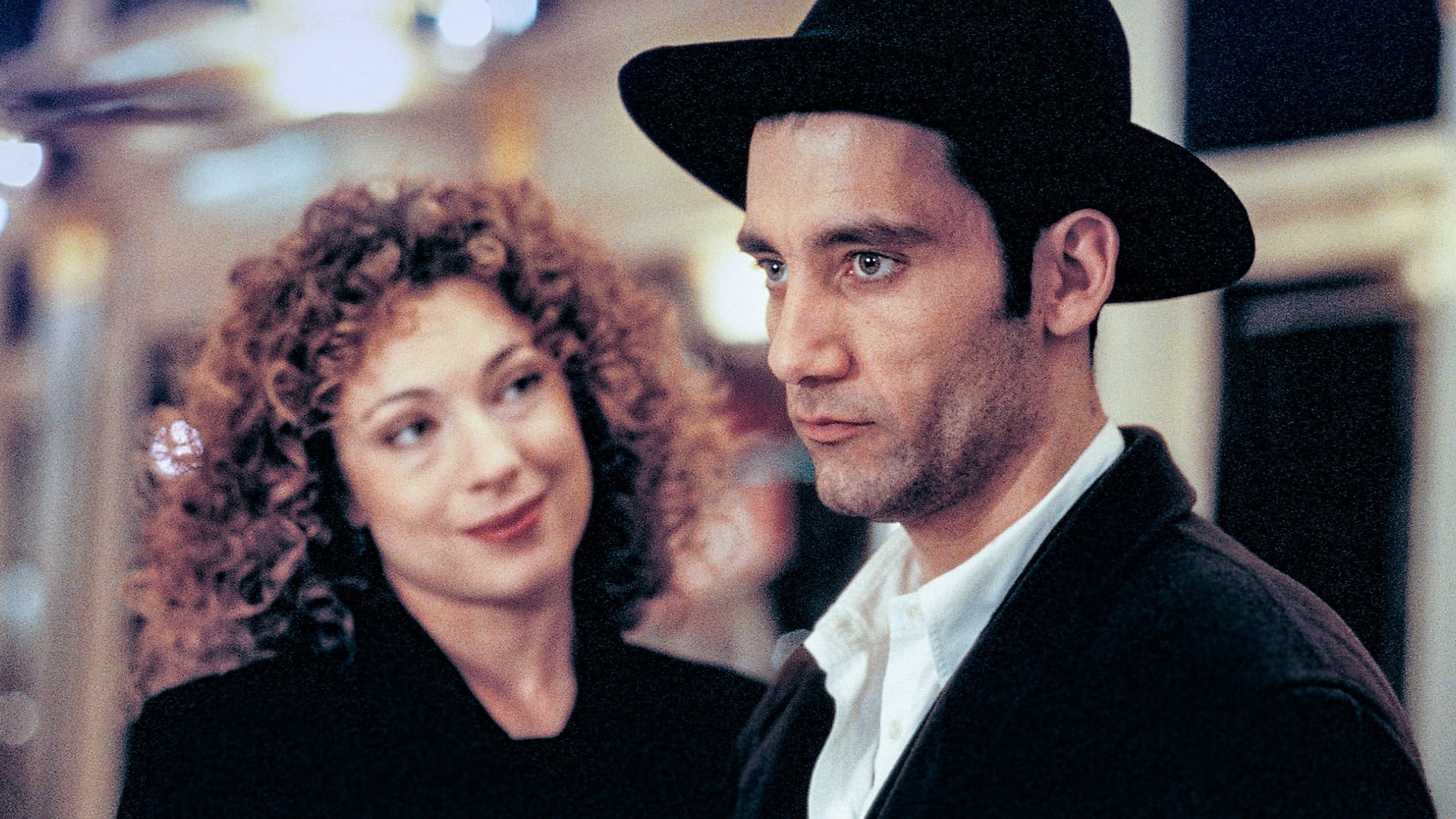 Clive Owen shot to stardom in Mike Hodges' elegant thriller, playing a struggling writer forced to take a croupier job in a London club. There he meets an alluring female gambler (Alex Kingston), who ends up leading him down a dark and dangerous path.
A superb Philip Seymour Hoffman plays Dan Mahowny, a Canadian bank manager who embezzles funds from his employer to feed his gambling habit. This fact-based tale is grim, unadorned and highly effective. John Hurt is fabulous as a sleazy casino manager.
Curtis (Ryan Reynolds) and Gerry (Ben Mendelsohn) bond over their shared love of gambling. Curtis is a handsome man-child with more self-control than Gerry, who's already lost his family to a vice he can't control. Both stars shine, but Mendelsohn steals it.
In Paul Schrader's tense drama, Will Tell (Oscar Isaac) is a card shark whose calm veneer masks a traumatic past. He meets Cirk (Tye Sheridan), the troubled son of a former Army comrade who later committed suicide. Wanting to help, Will goes for a big score. Will he win?
More: 6 Talented But Overlooked Directors You Should Know