Everyone knows Welles, Huston, Kubrick, Spielberg, Scorsese and Nolan. But what about Leisen, Hill, Hiller, Boorman, Mann and Sayles?
For every "name" director, there are several others we feel deserve more recognition. They may have had successes—critical and/or financial—but for some reason they've tended to fly under the radar.
Here are six filmmakers whose legacies deserve our respect and appreciation. Even though their names may have faded from memory, their finest work lives on, as you'll soon discover.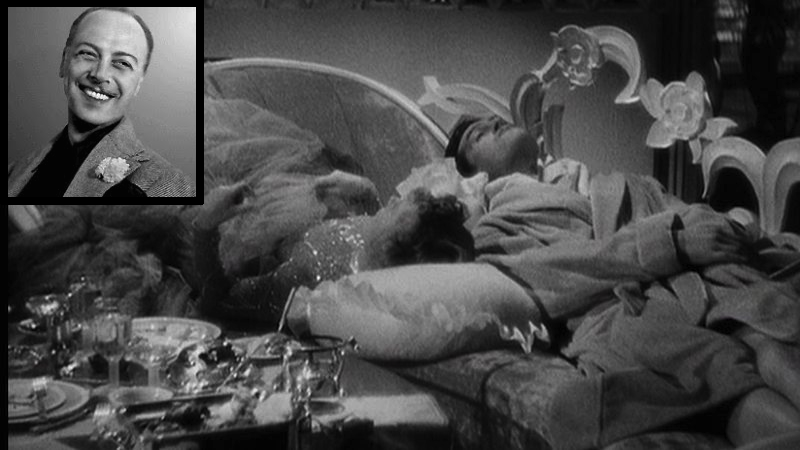 One of Hollywood's leading directors of stylish screwball comedies in the late 1930s and 1940s, the former art director and costume designer remains virtually unknown to audiences today. Yet his romantic farces, penned by the likes of Preston Sturges and Billy Wilder, hold up as classics well worth discovering. 1937's fast-paced "Easy Living" showcases Jean Arthur as a typist whose life is changed when an expensive mink coat thrown out of a building's window lands on her head. In the sophisticated, side-splitting romp "Midnight" (1939), Claudette Colbert is a down-on-her-luck American in Paris trying to worm her way into high society, with unpredictable — and hilarious — results. And "Remember the Night" (1940) tells of a petty thief (Barbara Stanwyck) and a district attorney (Fred MacMurray) who fall for each other during an unexpected holiday season road trip. While Leisen worked steadily over decades, his relative anonymity may be owed to being overshadowed by former collaborators Wilder and Sturges, who went on from screenwriting to high-profile directing careers.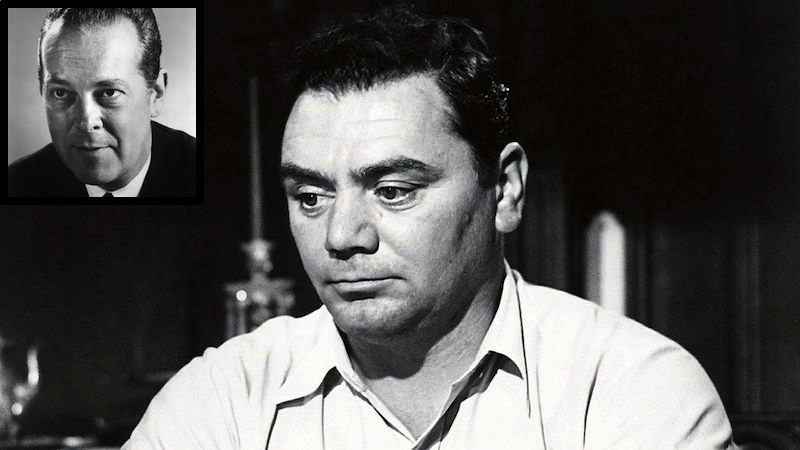 Delbert Mann's crowning achievement is "Marty," the 1955 release about a lonely butcher looking for love. This touching, understated film won four Academy Awards, including Best Picture, Actor (Ernest Borgnine), Screenplay (Paddy Chayefsky) and Best Director for Mann. (He had also helmed the popular TV version starring Rod Steiger two years earlier.) Mann prided himself on his patience with actors, which usually resulted in excellent performances. Consider 1958's "Separate Tables," which focuses on an English seaside resort's troubled residents: David Niven won a Best Actor Oscar for his bravura performance as a British soldier with a questionable past, and Wendy Hiller also won for her portrayal of the hotel manager, who's involved in an illicit romance. Mann also handled a few Doris Day outings including 1961's frothy "Lover Come Back," featuring Doris and Rock Hudson as feuding advertising folks. Mann, who passed away in 2007, told his stories in a refreshingly straightforward style, which may be why his name rarely resonates with moviegoers today.
The director who delighted audiences by pairing Paul Newman and Robert Redford in "Butch Cassidy and the Sundance Kid" and "The Sting" — winning a Best Director Academy Award for the latter — actually shunned the press and was often panned by the top film critics. Yet he has a host of crowd-pleasing, stylish films to his credit. There's "The World of Henry Orient" (1964), with Peter Sellers as a libidinous concert pianist followed by two teenage girls; "Slap Shot" (1977), the rowdy, irreverent sports romp with Newman as minor league hockey player-coach; and the "The World According to Garp" (1982), an often-inspired adaptation of John Irving's novel, which provided early showcase roles for both Glenn Close and Robin Williams. Hill, a one-time Yale music student who died in 2002, probably owes his lack of notoriety to his (reportedly) confrontational nature, and having been eclipsed by the big stars he directed.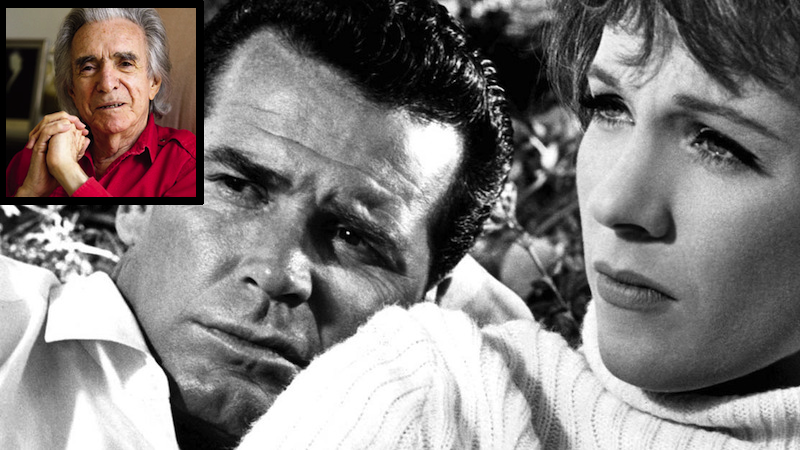 One of America's most versatile comedy directors was actually born in Canada. A native of Edmonton, Hiller got his start working in Canadian TV, and then took his talent to U.S. television. Assignments for Disney features eventually led to "The Americanization of Emily" (1964), a biting anti-war satire with James Garner and Julie Andrews, and a Paddy Chayefsky script. The writer and filmmaker reteamed in 1971 for "The Hospital," a lacerating look at the medical profession showcasing Oscar-nominated George C. Scott in the lead. While Hiller's biggest hit was the 1970 weepy blockbuster "Love Story," he's also known for quirkier fare, including 1976's "Silver Streak," the "murder on a train" thriller spoof spotlighting Gene Wilder and Richard Pryor in their first screen teaming, and 1979's "The In-Laws," a screwball cult favorite pairing Peter Falk and Alan Arkin. Comedy never seems to get its just desserts in terms of praise and respect, but in the case of Hiller, now 91 years old, the negligible acknowledgement he's received for his work feels almost criminal.
This senior statesman of British cinema has had many ups and downs, yet he keeps on ticking, still cranking out films at the age of 81. Boorman outings have rarely been box-office bonanzas, and the ones that have clicked with audiences were too often followed up with duds. A sense of adventure and dread permeate such Boorman greats as "Point Blank" (1967), a modern revenge noir with Lee Marvin; "Deliverance" (1972), centering on a male bonding canoe trip gone horrifyingly awry; and finally, "Hope and Glory" (1987), an autobiographical saga of a youngster's experiences in London during the World War II blitz. But if you then include the likes of "Zardoz," "Exorcist II: the Heretic" and "Beyond Rangoon", Boorman's inconsistent track record becomes apparent. Still, when the man does connect, he can hit it out of the park. (Excuse the American metaphor, Mr. Boorman.)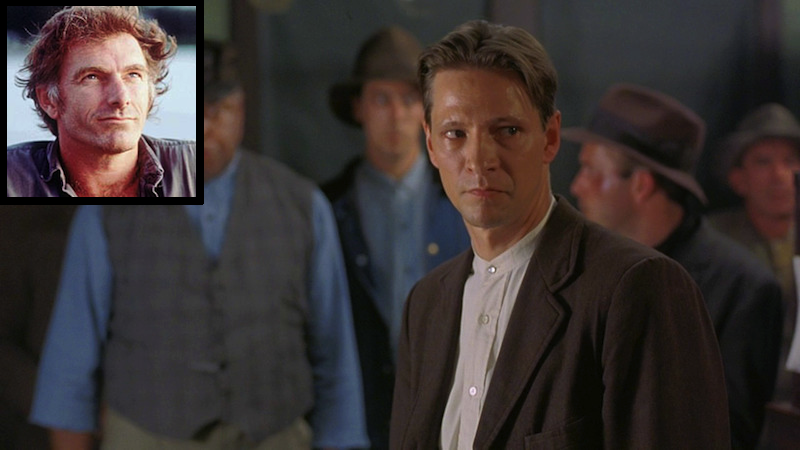 The "Godfather of Independent Films" can and has done it all. He writes — short stories, novels, filmmaking primers, and screenplays for others. He acts — in his and others' movies. And of course, he writes, produces and directs his own projects. So why, oh why, doesn't the 64-year-old Sayles have the same recognition of someone like, say, Steven Soderbergh? Probably because he's not likely to direct an all-star caper outing like "Ocean's Eleven," and he prefers to do business out of his office in beautiful downtown Hoboken, New Jersey. His credits remain impressive: "Matewan" (1987); "Eight Men Out" (1988); "The Secret of Roan Inish" (1994); and "Lone Star" (1996). All are complex, intelligent efforts that require serious attention — which again may explain why he's not better-known.
More: Two Sides of the Camera: 8 Directors Who Directed Themselves