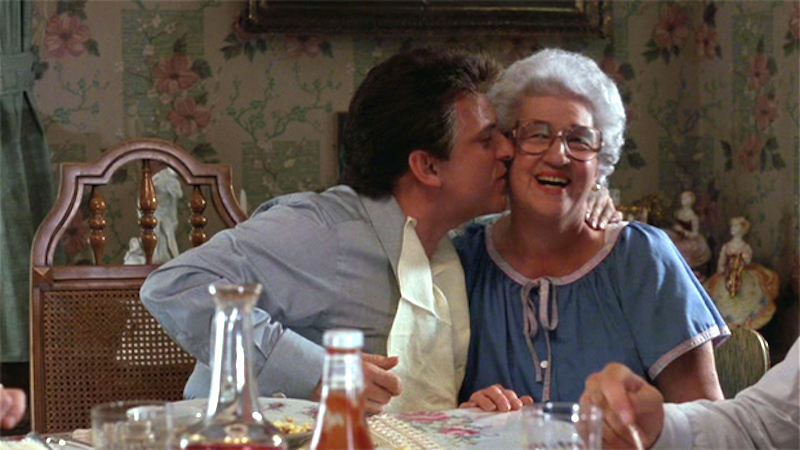 With Thanksgiving upon us, let's consider those memorable movie moments that capture family (and friends) around the dinner table or kitchen. When we all convene together like this, amazing things happen — and get said!

Here are some great titles, old and new, that reflect this abiding truth.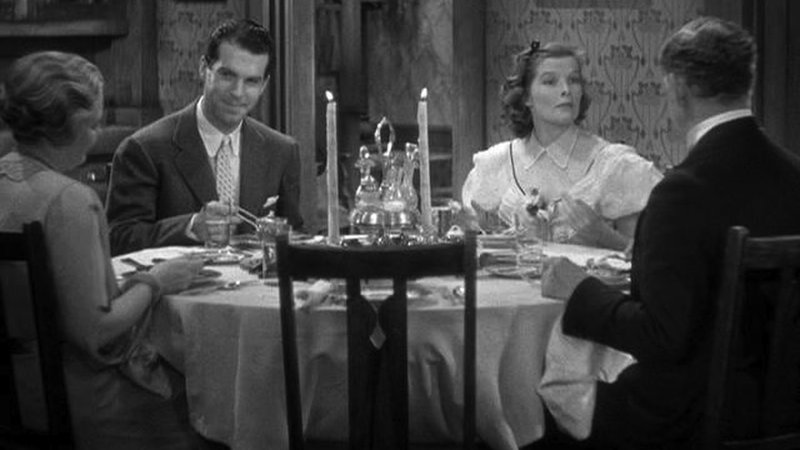 Alice (Katharine Hepburn) is from the wrong side of the tracks, but tries to put on a good show when she invites her wealthy suitor (Fred MacMurray) over for dinner to meet the family. Priceless.
We watch the first marriage of Charles Foster Kane (Orson Welles) evolve in a rapid series of short sequences as the couple trade barbs at opposite ends of a long dining room table. Once seen, never forgotten.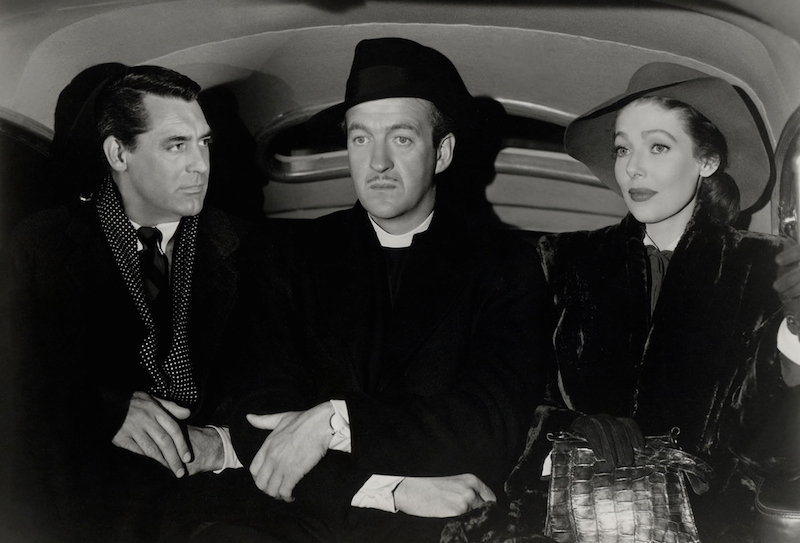 Facing a spiritual crisis, a bishop (David Niven) is visited by an angel (Cary Grant). The angel invites himself to dinner with the Bishop's wife (Loretta Young). Watch (and listen) as Niven bites into that celery!
Aging couple come to visit their grown children in Tokyo, who seem to have no time for them. The nicest of the new generation is their daughter-in-law, who actually makes the effort to share a meal with them. A heartbreaker.
Young Scout gets in trouble with her caregiver when she criticizes the table manners of a dirt poor classmate she's brought home. Just one of many magical moments in this evergreen classic.
Alec McCowen is the highly intelligent inspector on the trail of a maniac who's strangling women all over London. But his biggest challenge may be trying to digest the awful meals his wife (Vivien Merchant) serves him each night.
Who can forget that inspired split-screen sequence when Woody Allen juxtaposes Annie's starchy, WASP family at dinner with Alvy's louder, more uninhibited relatives? Forever funny.
Renato and drag queen Albin are a gay couple who've raised Renato's son together. When the son decides to marry a girl from a very uptight family, things get dicey. The dinner where the two sets of "parents" meet is side-splitting.
Roy Neary (Richard Dreyfuss) is acting weird after a bizarre experience on the road, obsessing over a mysterious shape. When he tries to sculpt it with his mashed potatoes at dinner, his family knows something is really wrong.
A family fractured by the loss of a beloved elder son tries to heal — or does it? The anger between the mother (Mary Tyler Moore) and surviving son (Timothy Hutton) boils over in the kitchen, when the boy declines her offer of French toast.
Tommy de Vito (Joe Pesci) and his crew stop by Tommy's mother's house one night to borrow a shovel so they can bury the mobster they've just killed. Ma is awake and insists they stay for a meal. That's Martin Scorsese's mom, folks!
A widower and master chef is father to three girls. Though revered at work, he feels helpless at home. Every Sunday he cooks up a feast for his daughters, but they just pick at their plates. What's a frustrated foodie to do?
A large family arrives at a lavish dinner to celebrate the 60th birthday of their (supposedly) beloved patriarch. But when it's time for toasts, some nasty secrets come tumbling out, and indigestion ensues. Intense, to say the least.
In this fabulously deranged tale of all-American malaise, Lester (Kevin Spacey) and wife Carolyn (Annette Bening) go at it after Lester casually announces he's quit his job. "Pass the asparagus" indeed!!
Meals abound in this modest but charming tale of an unemployed, middle aged man in Rome who cares for his aged mother and, to excuse mounting debts, three other elderly ladies over a summer holiday weekend. Will he survive?
The kids of a lesbian couple (Annette Bening and Julianne Moore) hunt for the sperm donor that impregnated both their mothers. When they find him (a rumpled Mark Ruffalo), he's invited over for a meal and some stimulating discussion.
More: Film Food Porn — 7 Delectable Movies To Get Your Mouth Watering