Grand performances from Helen Mirren and Om Puri notwithstanding, the recent trifle that is "The Hundred-Foot Journey" – a warmed-over feel-good flick about culinary wars and culture clashes — had us longing for more complex, satisfying foodie favorites.
In the spirit of Meg Ryan's (faked) orgasm in Katz's diner from "When Harry Met Sally," which gave rise to one of the most iconic quips in film history ("I'll have what she's having"), we present a feast of flicks worthy of second helpings.
Let the mouth-watering begin!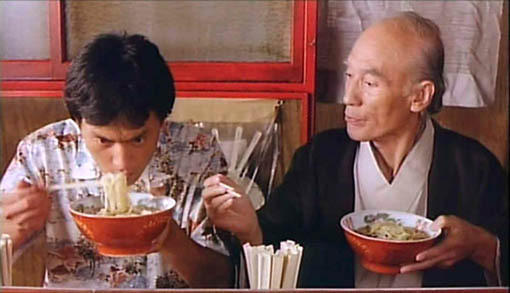 Ken Watanabe stars in director Jûzô Itami's heartwarming, soul-nourishing 1985 Japanese film about a family noodle shop. The holy grail of this "ramen western" is the perfect noodle recipe. Within that quest is a tale of life, love, sex, and death, with many dollops of offbeat humor — and all of it delicious. This king of noodle movies deserves a wider audience.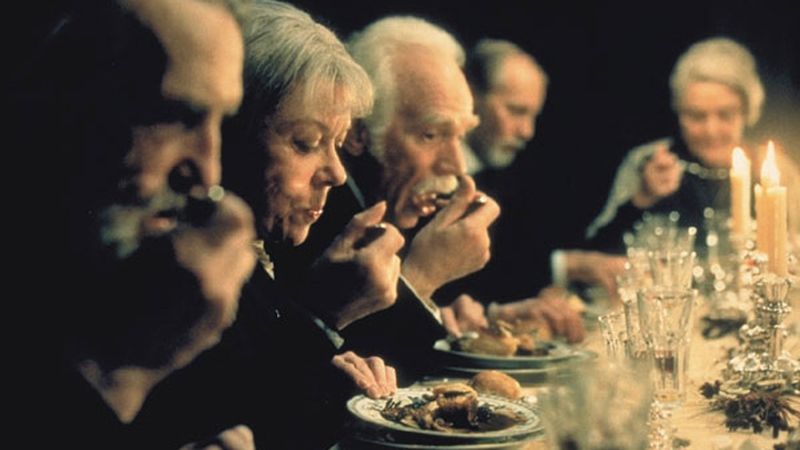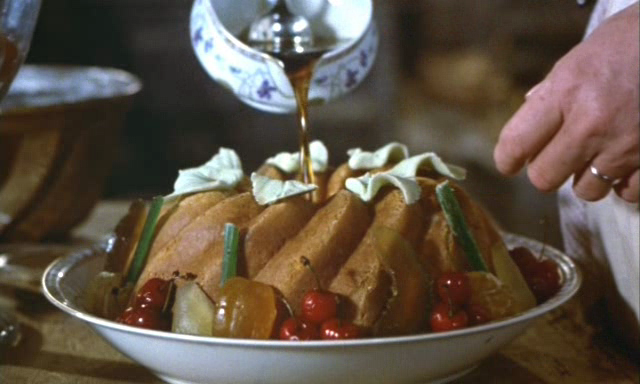 This Danish foodie's delight, and 1987 Oscar winner for Best Foreign Language Film, is often touted as the heady heights of Gastro cinema, and for good reason. Director Gabriel Axel's cinematic love letter to French cuisine, and the power of exquisite cooking to heal, is a mouth-watering must-watch. More.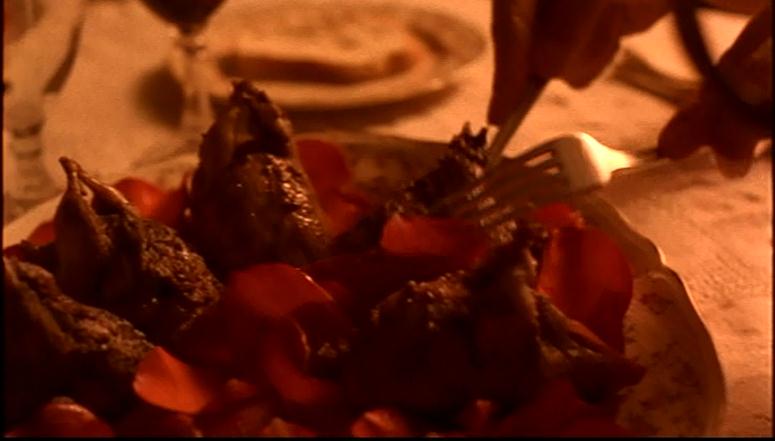 A tale of forbidden love, spun with wit and wisdom, 1992's "Like Water For Chocolate," from director Alfonso Arau, takes place in a Mexican border town where the protagonist cook endures the heartbreak of her true love marrying her older sister. Unwittingly, she performs a sort of food sorcery on all who taste the fruits of her labor; made with love, and many other emotions, her smoldering dishes have the ability to make diners literally smoke or weep, as if they can acutely feel the chef's passions and heartbreak. This, it turns out, is a recipe for sheer delight. Rose petal quail, anyone? More.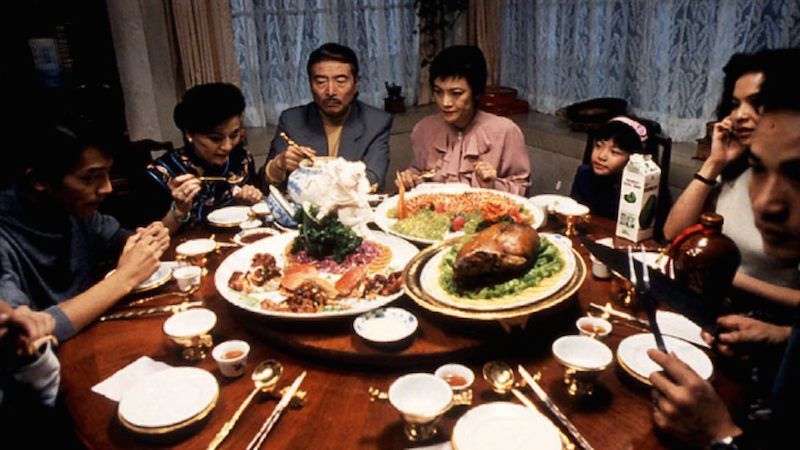 "Food and sex—basic human desires. Can't avoid them." Ang Lee's terrific 1994 film is the embodiment of this assertion from its main character, the greatest chef in Taipei, who happens to be a widower and father to three daughters. It's a family affair, with conflicts both generational and of the Eastern-Western values variety. The embodiment of food porn, it kicks off with one long, glorious money shot: the industrious chef seen hard at work, alone in his kitchen, for a tastebud-tantalizing four minutes. More.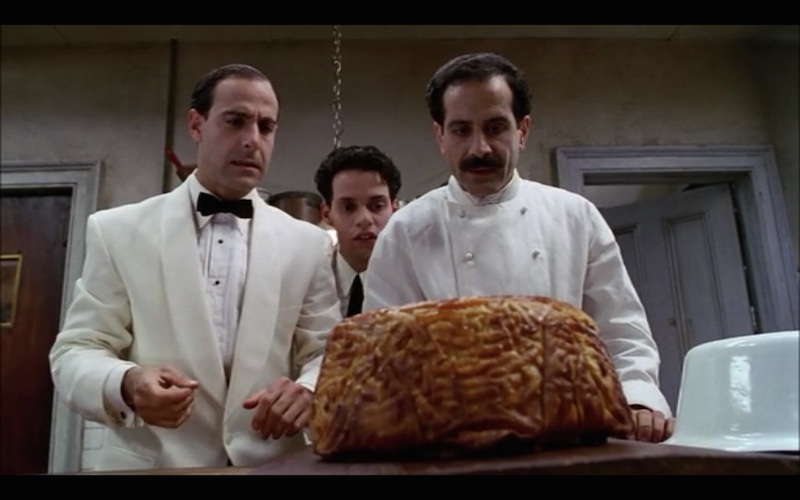 "To eat good food is to be close to God," declares Primo (Tony Shalhoub), the master of the two chefs in the kitchen at the Paradise restaurant. The other lesser chef, his brother, is expertly played by Stanley Tucci, in this complex and witty drama directed by Campbell Scott and Tucci. Go on and give in to the reverie of the perfect dish, served unfettered and unsullied by extraneous ingredients. The same could be said for this tasteful piece of work. More.
Sophisticated palates know full well that fine wine pairs well with a great meal. Here's one for the road: director Alexander Payne's "Sideways" (2004) brings both oenophiles and casual users on a spirited road trip throughout Santa Barbara wine country. Stars Paul Giamatti and Thomas Haden Church also pair well together; their comedic banter and easy way with one another, even when wrestling through life's emotional hardships, make this a great buddy flick to savor. It holds up a decade later — it's got legs. More.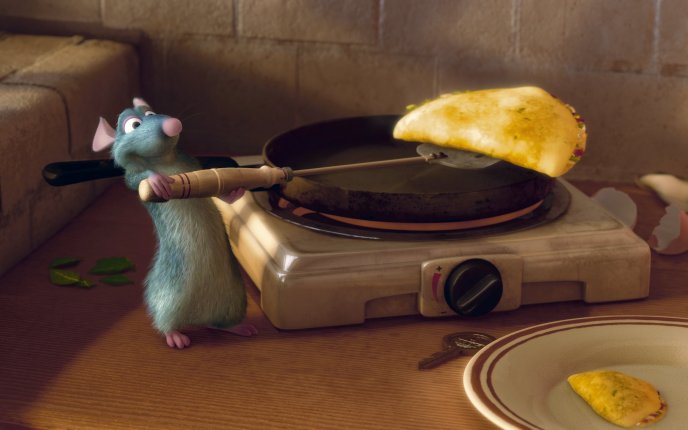 The world's first animated film worthy of Michelin star ratings, Pixar's 2007 hit worked its magic on kids and adults alike, snagging an Academy Award for Best Animated Feature Film. Why? Largely due to the charm and wit of Remy, the main character (voiced by Patton Oswalt), a lowly kitchen rat with big culinary dreams. The late, revered Peter O'Toole is also on-hand, voicing the food critic from hell, Anton Ego. Bon appetit! More.
Is food truly the key to man's heart? A resounding yes, according to the mouth-watering scenes of lust and passion in "I Am Love." Tilda Swinton's slowly simmering performance as an upper crust Milanese housewife in first-time director Luca Guadagnino's sumptuous 2010 debut takes the cake—literally—as she succumbs to the seductive skills of a young, lower-class chef. The erotic joys of eating mirrors her own secret longings and desires. More.