For me and the legendary French actress Anouk Aimée, it was love at first sight. Distinctly one-sided, I hasten to add, since we never actually met.
Yet precisely which of her films made me fall, suddenly and hard, I can't recall. I'm guessing it was the one she is still most identified with: "A Man and a Woman" (1966), about an impossibly glamorous French couple (Anouk and Jean-Louis Trintignant), both widowed, who find each other "the second time around."
Her astonishing physical beauty, capped by those hypnotic dark eyes any mortal could get lost in, floored me. But there was more — an easy style, innate confidence, and behind it all, an essential mystery — that made her endlessly fascinating.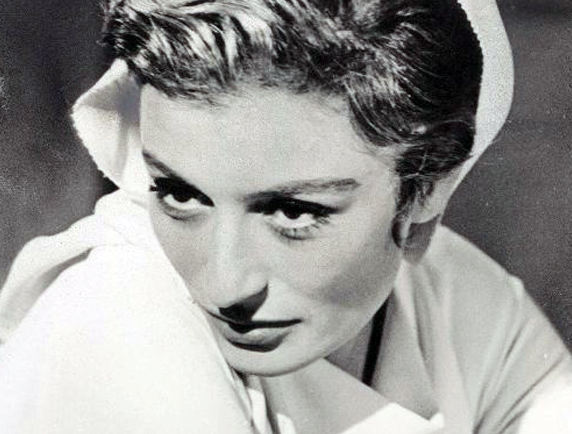 Just what thoughts and feelings lay behind those bewitching eyes? It wasn't obvious, but I could happily devote a lifetime finding out.
About this, we are sure: in 1932, she was born Nicole Dreyfus in Paris to actor parents. A career in show business thus felt natural, if not inevitable. Growing up, she supplemented her studies with acting and dancing classes.
One day, right after the end of the Second War, she and her mother decided to see "Double Indemnity" at a nearby theater. En route, they were stopped in the street by a director named Henri Calef, who asked Nicole point blank if she wanted to appear in a film.
And so, at the tender age of fourteen, her professional career began. She had been discovered for the movies while going to see one.
The film in question was 1946's "La Maison Sous La Mer," and Nicole's character, Anouk, would become her stage name. It was director Jacques Prevert who later suggested she add the surname "Aimée," meaning "beloved."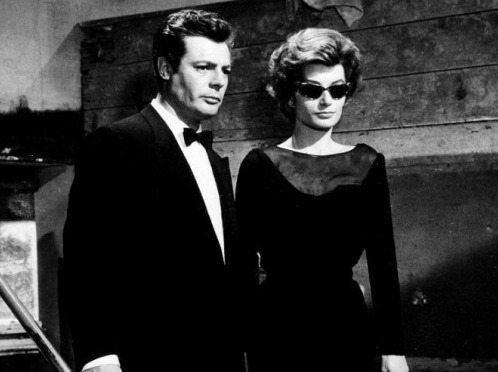 Anouk stayed busy over the next decade, making close to fifteen features and evolving from juvenile to ingénue parts. 1958's "Modigliani of Montparnasse," directed by Jacques Becker and co-starring Gerard Philippe, proved a major breakthrough.
Then Fellini came calling, and Aimée would end up appearing in two of his undisputed masterpieces: "La Dolce Vita" (1960) and "8 ½" (1963). She would also break hearts as the title character in Jacques Demy's first film,"Lola" (1961).
Three years later "A Man and a Woman" was an international smash, and Anouk became the first French actress to be Oscar-nominated. (She lost to Elizabeth Taylor for "Who's Afraid of Virginia Woolf?").
Aimée would never achieve the same level of acclaim thereafter, though she kept working. Looking back on her career years later, Anouk was sanguine, saying: "It is always better to have a few scenes with a good director than many scenes with a bad one." She added: "There's very little that I actually regret doing; I had to do most of it; I needed the money. There are one or two things I could have said 'yes' to, though. That's probably true."
Two plum parts that might have been: the female lead in 1968's "The Thomas Crown Affair" taken by Faye Dunaway, and Stefania Sandrelli's role in 1970's "The Conformist," which would have reunited her with Trintignant.
She regrets particularly turning down "Thomas Crown": "It was silly of me. Very silly. The part was written specially for me; the producers came to Paris several times to try and persuade me. But I wanted to do other things." (One can only imagine the famous chess game seduction scene with Anouk and Steve McQueen playing it.)
Anouk Aimée's love life was as exciting and dramatic as any of her movies, with four marriages behind her, the last one to actor Albert Finney. (She had one daughter, Manuela, with second husband, writer/director Nikos Papatakis.) Among the lovers she took along the way: Ryan O'Neal, Omar Sharif, and Warren Beatty.
Interviewed a decade ago about the craft of acting and her own future as an actress, she commented: "I still have things to say. Although in fact the secret — it was Fellini who taught me this — is that the most important thing of all is to listen. Just listen to what the other characters say. And don't take it too seriously... So… no regrets."
No regrets from your adoring fans either.