An older set might vividly recall Life Magazine's 1972 cover of Elizabeth Taylor turning 40 and understanding what glamour really meant. (What you might not remember is the magazine's compelling story on John Lindsay, the "media sexy" presidential candidate. How'd that work out for him?)
Those who remember her only from those endless grocery store checkout line-stories on her health problems, fluctuating weight, friendship with Michael Jackson & Bubbles, or impressive eight marriages (she wed Richard Burton twice), pay attention. Today, we celebrate the film career of a legendary beauty, prodigious talent, and a big personality, Elizabeth Taylor.
First and foremost, this impossibly beautiful performer was, and is, a true product of Hollywood. Moving there with her family at age seven, the (very) young beauty was quickly noticed by the studios. She was in front of a movie camera by age ten.
Her breakthrough came the following year, acting alongside a young star and life-long pal Roddy McDowall in the popular family film, "Lassie Come Home" (1943). During the next three decades, in the midst of a tumultuous, much publicized personal life, she would navigate that trickiest of courses, achieving a seamless transition from child star to ingénue and leading lady.
Here are my picks for the best of Liz over time:


National Velvet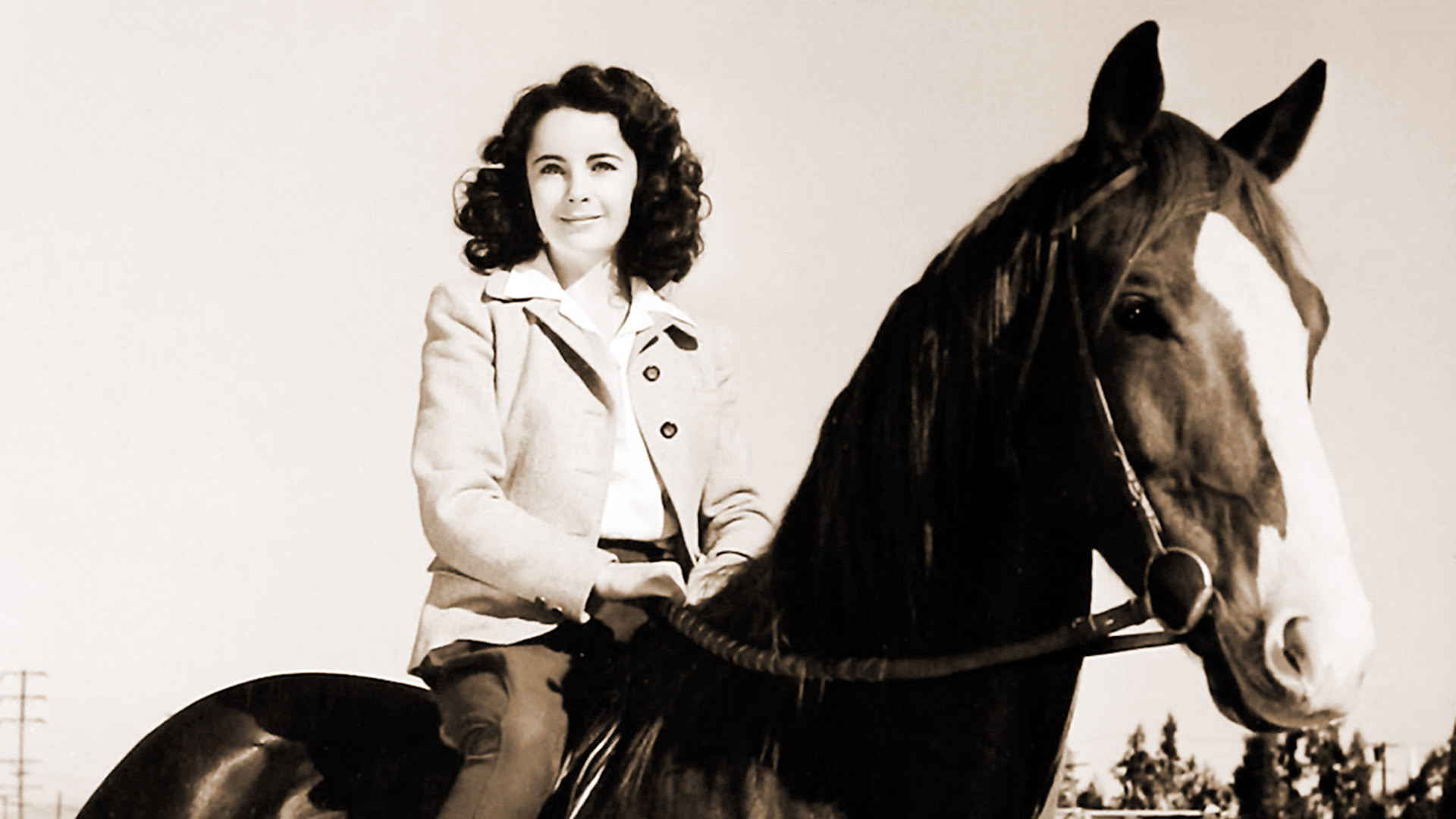 "National Velvet" (1944)- Taylor's signature juvenile performance is that of Velvet Brown, a girl from rural England who dreams of taking her beloved horse "Pie" all the way to England's Grand National steeple chase contest. They should have called that horse "Glue."
Father of the Bride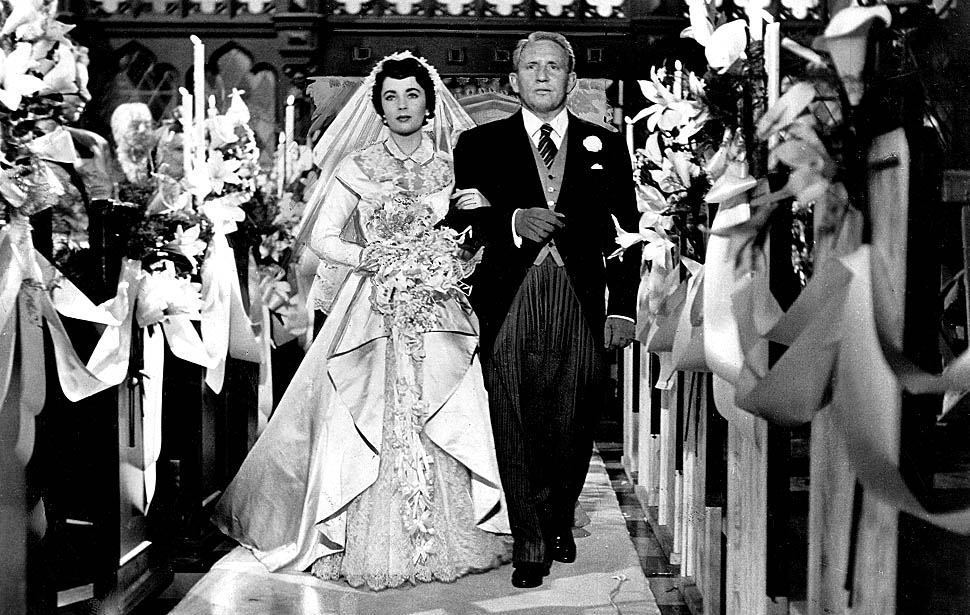 "Father Of The Bride" (1950)- Here a blossoming eighteen year old Elizabeth is the center of attention as Kay Banks, a spirited young woman who announces her intention to marry long-time boyfriend Buckley Dunstan (Don Taylor). With this momentous decision and its infinite implications (fiscal and emotional), life for her father, middle-class lawyer Stanley (a brilliantly wry Spencer Tracy), turns inside out.
A Place in the Sun
"A Place In The Sun" (1951)-The next year showcased Liz in her most adult role yet, at the center of a sordid, tragic love triangle. It would also mark the beginning of yet another close friendship, this time with the fragile, immensely gifted actor, Montgomery Clift. Here Clift plays George Eastman, the proverbial poor relation who gets a job in his rich uncle's thriving enterprise. Lonely and disconnected, he begins an affair with factory girl Alice (Shelley Winters). Then he meets gorgeous socialite Angela Vickers (Taylor), and a new world opens up — just watch their undeniable chemistry as they meet for the first time, above.
Giant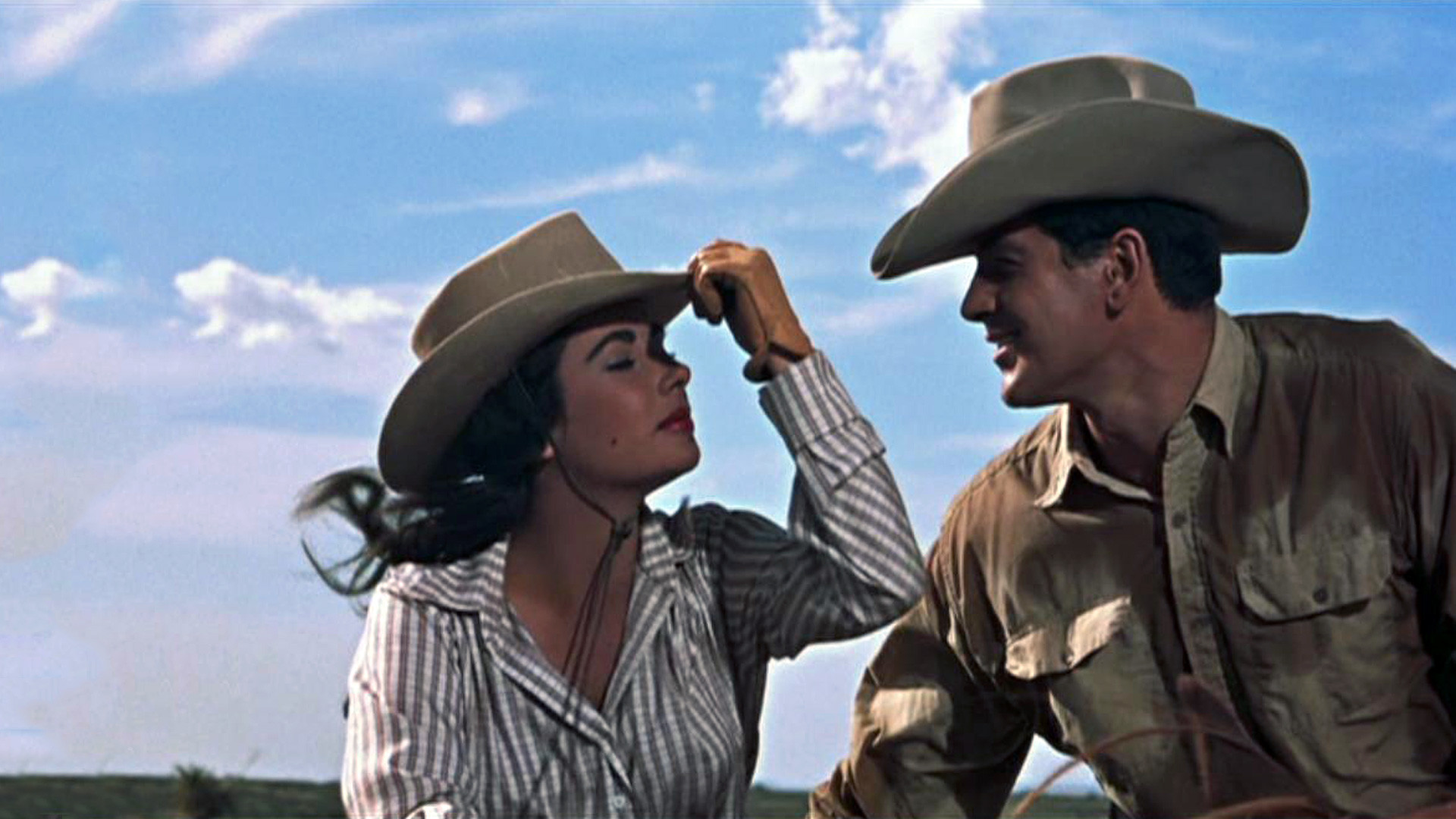 "Giant" (1956)- Liz's next shining moment came in a movie as big as Texas, another George Stevens production. Rancher Jordan "Bick" Benedict (Rock Hudson) marries Southern belle Leslie Lynnton (Taylor), a headstrong beauty who accompanies him home to his million-acre estate, Reata. Asserting herself as mistress of the house, Leslie encounters resistance from Bick's resentful sister, Luz (Mercedes McCambridge), among others. But it's the fortuitous future of churlish, uneducated ranch hand Jett Rink (James Dean) that leaves the biggest impact on Reata and the Benedicts.
Cat on a Hot Tin Roof
"Cat On A Hot Tin Roof" (1958)- Based on Tennessee Williams's play, this Oscar-nominated drama of familial conflict concerns alcoholic ex-jock Brick (Paul Newman), who refuses to curry favor with his father, Southern patriarch Big Daddy Pollitt (Burl Ives), for a large inheritance. Big Daddy clearly prizes Brick over his older son, but Brick has sired no heirs with ravishing wife Maggie (Taylor). Maggie desires her husband mightily, but Brick is nursing a long-simmering grudge against her, the basis of which is only gradually revealed. Newman must have the willpower of a statue built for the Saint of Resisting Women – watch in shock as he spurns her advances, above!
Suddenly, Last Summer
"Suddenly, Last Summer" (1959) - Taylor's next winner, also based on a Williams play, would reunite her with Montgomery Clift. When wealthy matron Violet Venable (Katharine Hepburn) enlists Chicago brain surgeon Dr. John Cukrowicz (Clift), to lobotomize niece Catherine (Taylor), institutionalized since the death of Violet's son Sebastian the previous summer, he sets out to discover what happened to the young woman. Mankiewicz handles themes of forbidden desire and depravity with consummate skill, making this a memorable "Summer" indeed.
Who's Afraid of Virginia Woolf
"Who's Afraid of Virginia Woolf?"(1966)-Based on Edward Albee's ground-breaking play, "Woolf" transports us to a nightmare world in the heart of academia. College history professor George (Richard Burton) and his insufferable wife, Martha (a frumpy looking Taylor), invite a young couple for dinner: new faculty member Nick (George Segal) and his childlike spouse, Honey (Sandy Dennis). Making a contact sport out of trading hurtful barbs, George and Martha snap at each other constantly in front of their stunned guests. Watch as the tension rises, above.
More: Diamond Life – 17 Priceless Pictures of Elizabeth Taylor