With the holidays approaching, my thoughts turn to parties, and the uptick in food and alcohol consumption that goes with the season. I'm basically girding myself for the onslaught.

Drinking can be treacherous for many people, but I've been fortunate enough to enjoy it over the years. Though technically a depressant, booze usually cheers me up and fortifies me, particularly when confronting a room full of relative strangers. As Hemingway put it, "I drink to make other people more interesting."

Not surprisingly, alcohol is a recurring theme in many of our most beloved films. As we all know, by loosening our defenses and inhibitions, liquor accentuates mood, intensifying joy and sadness, affection and anger. Whether its role is benevolent or corrosive depends, of course, on the drinker, their personality and their circumstances. And in that seemingly obvious observation lies the stuff of great stories.

Below is my list of favorite drinking scenes. Some are side-splittingly funny, others unbearably sad. But they all speak to the human condition and help make the movies in which they appear more powerful, insightful and memorable.
"Ammunition!" Debonair detective Nick Charles (William Powell) tutors his friends on shaking the right cocktails to the right music. For martinis, it's strictly waltz time!
In a bittersweet scene in this screwball classic, Cary Grant and Irene Dunne make a sad toast as their divorce is about to come through. The champagne, of course, is flat.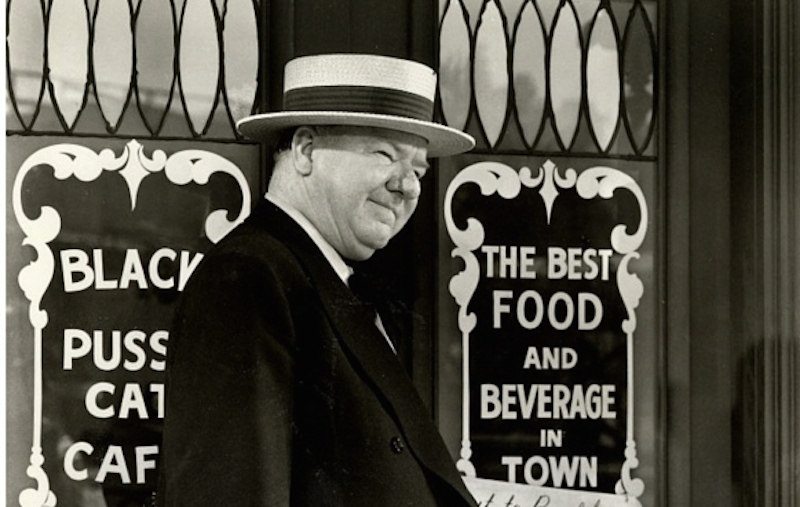 W.C Fields, legendary tippler, plays a bank guard who takes the bank examiner to the Black Pussycat Café, and feeds him a "Mickey Finn" to delay him checking the books. Sublime.
Jimmy Stewart is a reluctant reporter assigned to a socialite's nuptials who drinks way too much at the rehearsal dinner. His drunken exchange with the sober Cary Grant is justly famous.
Just when bar owner Bogart is beginning to recover from a broken heart, the lady in question (Ingrid Bergman) walks right back into his life. He drinks, and he vents. "Of all the gin joints…"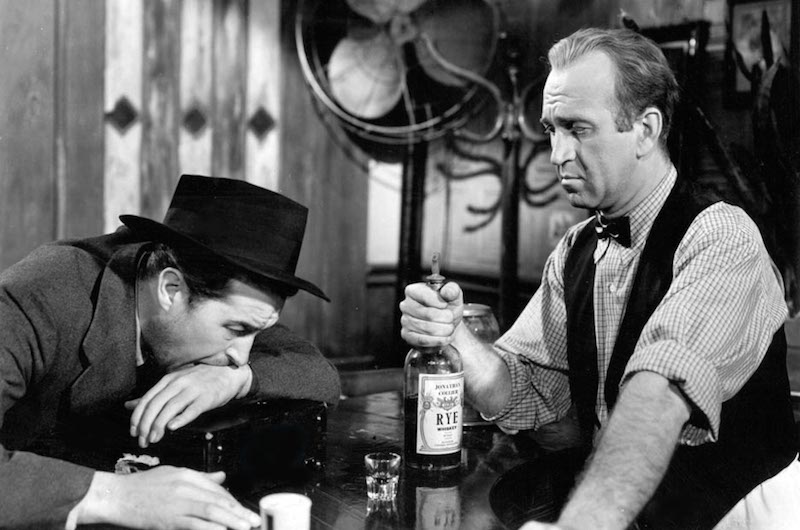 Ray Milland rips your guts out as a falling down drunk who bullies, begs and cajoles bartender Howard da Silva for one more shot of rye. This film still packs a punch all these years later.
Gangster Edward G. Robinson publicly humiliates his boozy mistress (Claire Trevor), forcing her to sing a song in exchange for a drink. It's still painful to watch this exercise in unalloyed cruelty.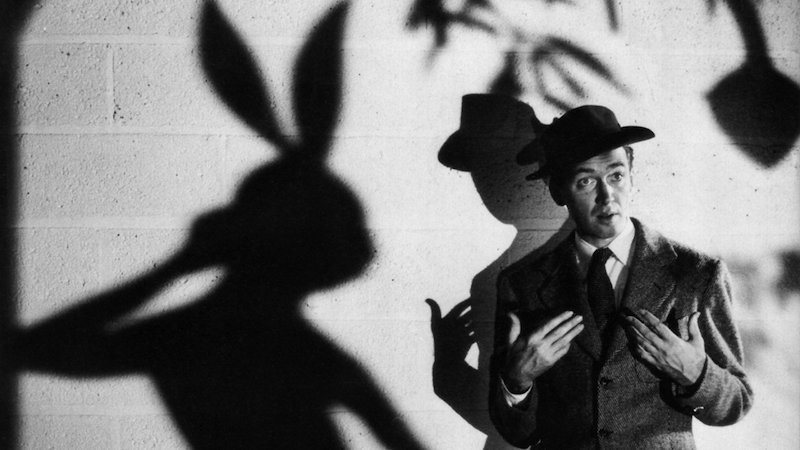 On a lighter note, Elwood P. Dowd (James Stewart) enjoys a pop, but never imbibes alone. He always buys a round for Harvey, the six-foot tall invisible rabbit who never leaves his side.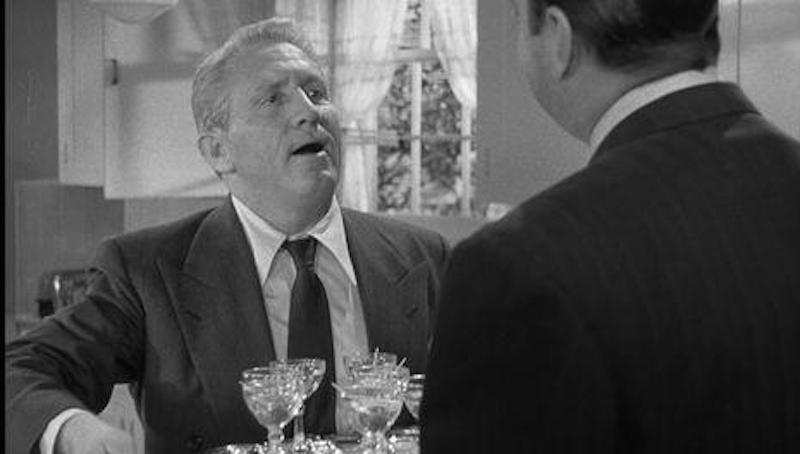 Hosting a party for his daughter's nuptials, Spencer Tracy believes everyone will be happy with martinis, and makes several pitchers. To his mounting frustration, everyone orders something else.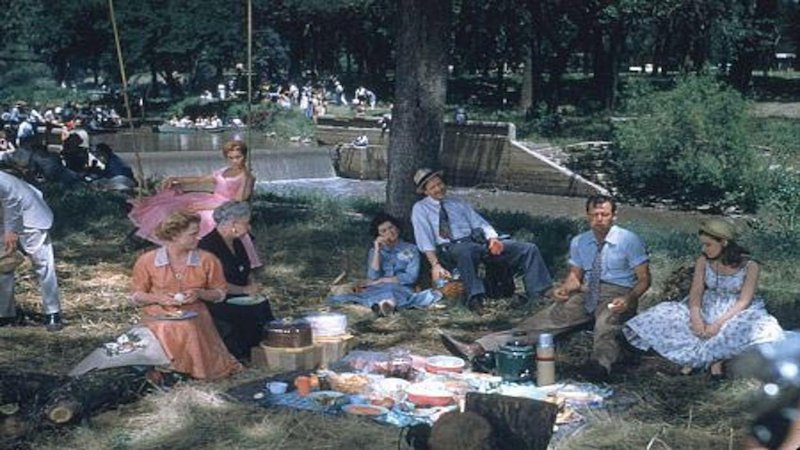 William Holden is a former football star who lands in a Kansas town and finds himself drawn to his old friend's homecoming queen girlfriend (Kim Novak). Things get messy when everyone drinks too much at the local picnic.
The scene where the lonely C.C Baxter (Jack Lemmon) gets hammered at a bar on Christmas Eve and ends up taking home a floozy manages to break your heart even as you laugh.
Really, the whole movie is a drinking scene, with plentiful alcohol fueling one couple's hate and resentment. This blistering film may reflect Liz Taylor's finest moment on-screen.
When Benjamin Braddock (Dustin Hoffman) gives his mother's friend (Anne Bancroft) a ride home and she asks him in for a drink, boy is he surprised. And here's to you, Mrs. Robinson.
The scene of Karen Allen successfully competing in a contest that involves downing continual shots sends the message she's plenty tough and can take care of herself. All of which is borne out later.
The brutal scene in the bar where Tommy DeVito (Joe Pesci) goes mental on an older gangster who remembers Tommy's early days shining shoes remains a highlight.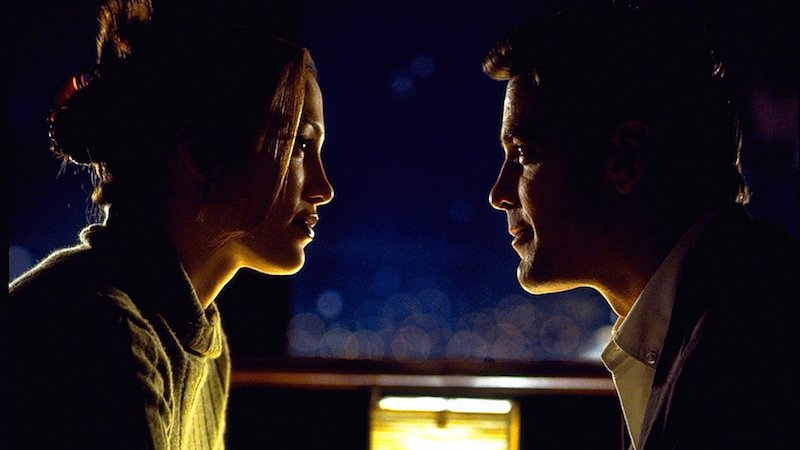 George Clooney and Jennifer Lopez may be on opposite sides of the law in this highly entertaining Elmore Leonard adaptation, but that hardly affects their sexual chemistry when they meet for cocktails.
Charlize Theron is a gorgeous, alcoholic writer who returns home and simply assumes her old boyfriend (Patrick Wilson) will leave his wife for her. The scene when she realizes he's really moved on is a doozy.
Kristin Wiig is a bridesmaid whose personal issues surface when she's selected to be in her best friend's wedding. Don't miss her hilarious drunk scene as she tries to infiltrate a plane's first class cabin.