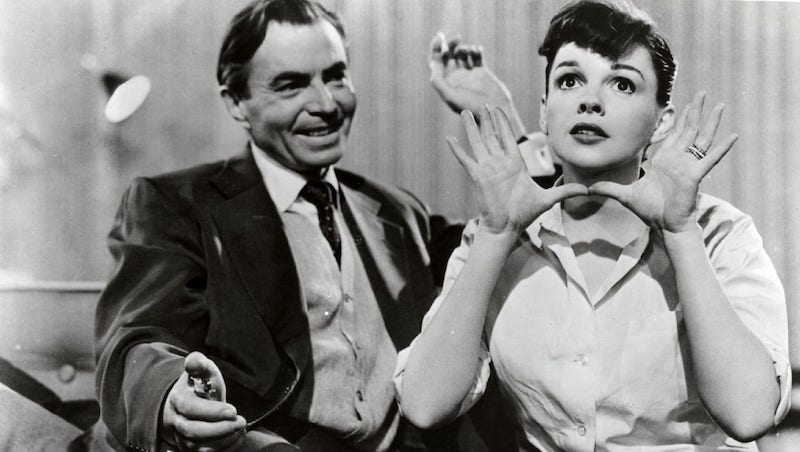 Seeing the latest version of "A Star is Born" at the newly renovated Bedford Playhouse reminded me of the sheer impact of a great film experienced under the best possible conditions.


I went in expecting to be disappointed. There had been so much advance hype, and I held great affection for the first two versions of this oft-told tale, from 1937 and 1954.


Instead I was wowed. The film transforms an old, familiar story into something completely fresh, an accomplishment few remakes achieve.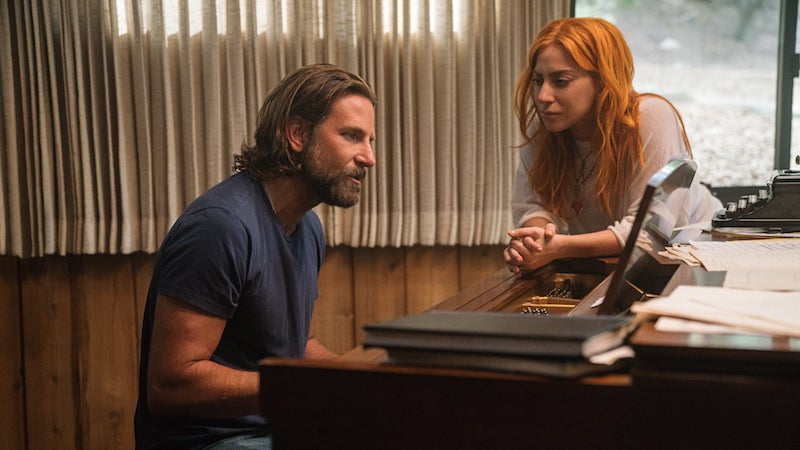 While Bradley Cooper deserves high praise for his performance, direction, and perseverance through a challenging pre-production process, it's Lady Gaga who's the revelation.


To Cooper's credit, he sensed early on she was perfect for the role and fought hard to cast her. Though I expected amazing song renditions, I was stunned by her acting. From her very first scene, we can tell she is a natural, and her interpretation of this star on the rise — feisty, confident, yet emotionally open — is perfect for this moment in time.



This is actually the fifth telling of a story that just won't fade away, a story about the essential difficulty of reconciling love and fame, a story we've seen play out in real life countless times.


It began as a story of Hollywood, really the first movie where the industry turned the camera on itself. Produced by David O. Selznick and directed by George Cukor, 1932's "What Price Hollywood" starred Constance Bennett as a waitress who meets an alcoholic director and through him gets a shot at becoming a star. She becomes famous just as his disease overtakes him and his career goes downhill.


As winning as Bennett is, Lowell Sherman's performance as director Max Carey still packs a punch, particularly if you know that Sherman was basically playing himself.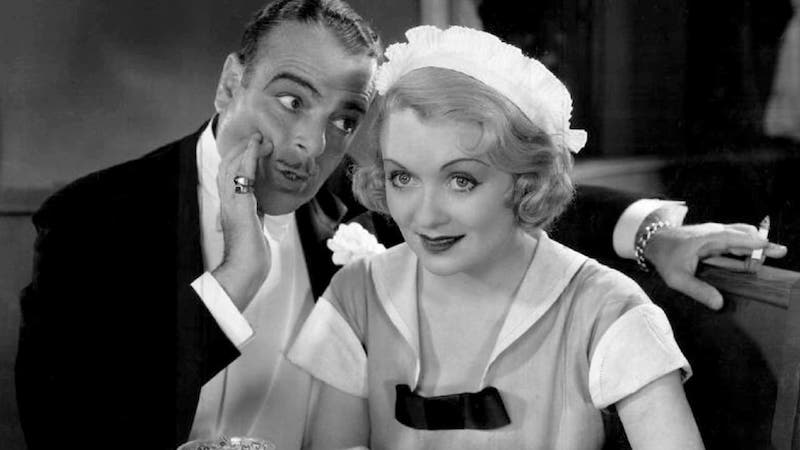 A successful actor and director in the silent era, Sherman was at this point John Barrymore's brother-in-law, and like him, severely alcoholic. Sherman was dead just two years after making this film. He was 46.


Indeed, his Max could have been based on either Barrymore himself or John Gilbert, yet another silent screen idol who died early of drink when his career imploded with the coming of sound.


Five years later came the first "A Star is Born," again produced by Selznick. The similarities of writer/director William Wellman's story to the earlier film was not lost on the writers of "Hollywood," who threatened a suit of plagiarism. Selznick made it go away.



Once more he asked Cukor to helm the film, but the director passed since he also felt the material was too close to "Hollywood" and did not want to repeat himself. Wellman, a first-rate director in his own right with films like 1931's "The Public Enemy" to his credit, got the job.


Seen today, the original "Star" delivers the story we've all come to know with restraint and without the embellishment of musical numbers. Janet Gaynor, the first recipient of a Best Actress Oscar a decade before, is appealingly wholesome as star-to-be Esther Blodgett, but Fredric March, a brilliant actor whose career would span another three decades, steals the film as the drunken, tortured Norman Maine.


The film was Oscar-nominated in all major categories: Best Picture, Actor, Actress, Director, and Screenplay. Wellman won for Best Original Story, and the picture was also cited for its use of technicolor. It was the first all-color film ever nominated for Best Picture, and the first to turn a profit.



Fast forward sixteen years to Warner Brothers, where a musical remake of "A Star is Born" is slated as a comeback vehicle for Judy Garland. Garland's chronic drug addiction had caused her longtime studio MGM to fire her four years earlier, and she had not appeared on the big screen since. (The cruel irony is that MGM actually introduced her to pills when she was barely in her teens in the late thirties).


This time when George Cukor was approached to direct, he accepted, relishing the challenge of working with a seemingly healthy, highly motivated Garland and veteran screenwriter Moss Hart. He'd also never directed a musical, or shot a movie in Cinemascope.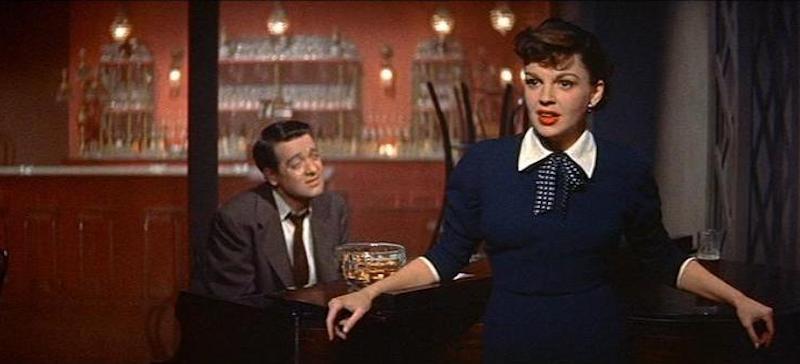 Casting Norman Maine proved a challenge as no major male star wanted to play a washed-out, alcoholic actor. Cary Grant expressed mild interest but secretly yearned to take a break from pictures and finally backed out when reminded about Garland's unreliability. Cukor was furious.

Reportedly, Cukor then became interested in Marlon Brando for the part and approached him on the set of "Julius Caesar." Brando's response is priceless: ""Why would you come to me? I'm in the prime of my life... If you're looking around for some actor to play an alcoholic has-been, he's sitting right over there."


With that he pointed at his co-star James Mason. Cukor had found his Norman Maine.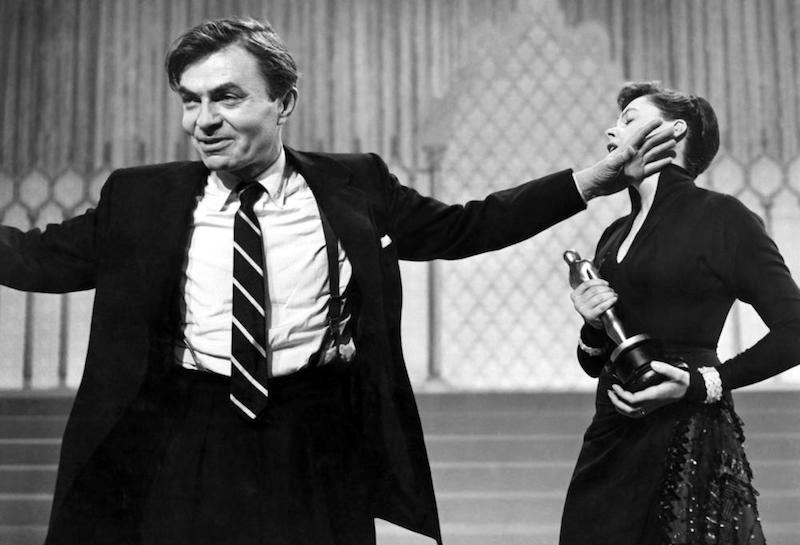 When shooting began, Garland was on her best behavior, showing up on time and ready to work. As production progressed, however, old patterns resumed: tardiness, temperament, sick days. It took Cukor over nine months to complete the film (versus two months for Cooper in the latest version).
It is a testament to both Mason and Garland that the two left on good terms. When Garland died of an overdose fifteen years later, Mason gave a touching eulogy at her memorial service in New York City, stating that "Judy's great gift was that she could wring tears out of hearts of rock."


Cukor's first cut ran 196 minutes, and though preview audiences adored the film, the studio ordered a few edits. The premiere screening ran three hours and earned fabulous reviews, but the Warner brass demanded further cuts. They wanted the film to clock in at roughly 150 minutes so exhibitors could squeeze in one more show per day. By this time, Cukor was on location on his next film, and so powerless to intervene.



It hardly mattered at the time, as both critics and audiences were enthusiastic. At Oscar time, the film drew six nominations, including Best Actor, Actress, Scoring and Song. Garland was widely favored to win, but instead Grace Kelly's name was called for "The Country Girl." Groucho Marx quipped that it was "the biggest robbery since Brink's."


In 1976 came the second remake, produced for Barbra Streisand by her then-boyfriend Jon Peters, who bought the rights for her. In this version, the rock music industry would stand in for Hollywood.
Originally, Barbra had hopes of luring Elvis Presley to play the Maine role, but this was not to be. Supposedly she made the mistake of approaching Presley directly, sidestepping his longtime manager Colonel Tom Parker. When the Colonel finally heard about it, he swiftly vetoed the idea.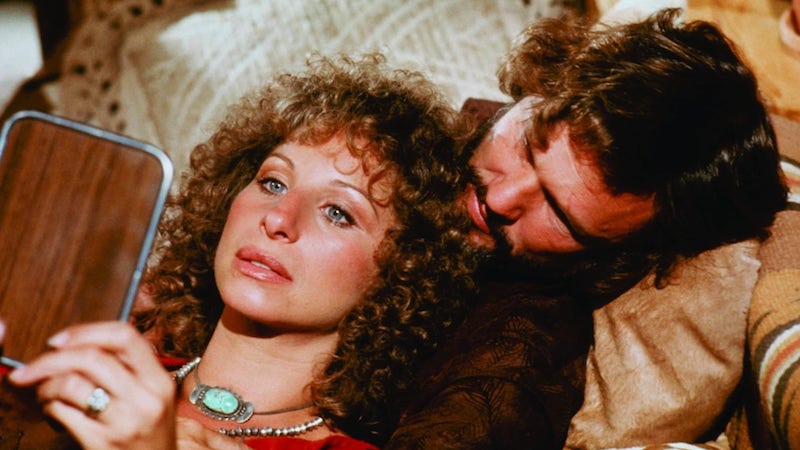 After considering a few other candidates (James Taylor, Mick Jagger, Neil Diamond) Kris Kristofferson finally won the part. Frank Pierson, best known as a screenwriter, signed on to direct.
It was not a happy set, as none of the principals — Streisand, Kristofferson, or Pierson — got along. Kristofferson later claimed the dictatorial Streisand almost put him off making movies.


Though the finished film did well at the box office and earned four Oscar nods (winning for Original Song with "Evergreen"), the movie was critically panned and is widely considered the weakest of the remakes. One fundamental issue: zero chemistry between the two stars.



By contrast, in the newest iteration of "Star" the electricity between Cooper and Lady Gaga jumps right off the screen. Here again the director nails the tricky task of honoring what worked in prior versions while making it relevant to contemporary audiences.

As a result of Cooper's tireless effort, faith, and inspiration, life imitates art and a new (movie) star is born: Lady Gaga.
May her light shine bright for decades to come!



More: Where's That Rainbow? — The True and Tragic Story of Judy Garland