Judy Garland, born Frances Gumm in 1922, once quipped, "Behind every cloud is a cloud." She had good reason to believe it.

Born in Grand Rapids, Minnesota, Frances started out with her family on the vaudeville circuit when she was barely out of diapers. She and her two sisters eventually formed an act called "The Gumm Sisters", but it was evident early on that young Frances was the one with the real talent. After getting the chance to sing for Louis B. Mayer, she won a contract at MGM, and overnight became Judy Garland. She was just thirteen.

For a while the studio didn't seem to know what to do with her. That would change in 1939, when she finally got her big break. Cast as Dorothy in Victor Fleming's "The Wizard of Oz," young Judy achieved instant stardom. In particular, her rendition of "Over The Rainbow" early in the film wowed audiences (then and since); it would become her signature number.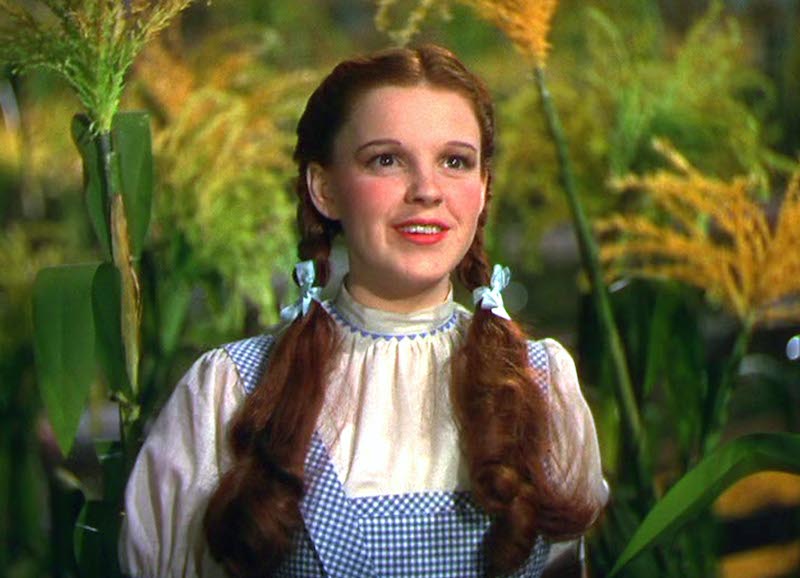 Yet happiness still eluded her, as it always had. In her childhood, she'd had a closeted homosexual father she adored who died on her suddenly, and a harridan of a stage mother who just saw in Judy her next meal ticket. Now with fame, she had to contend with a highly demanding studio that got her addicted to pills to keep her thin and working. Then in the early '40s, MGM and first husband David Rose persuaded her to abort her first child to protect her innocent image, an act she never forgave herself for. These early tragedies and traumas would never really leave her.

And her luck never really improved, at least not for long. She was finally fired from MGM in 1950 – and later, several other films- for tardiness, again due to drug issues and emotional instability. Money was a constant worry: one agent, the notorious David Begelman, embezzled from her, while third husband Sid Luft was a gambling addict who racked up sizable debts.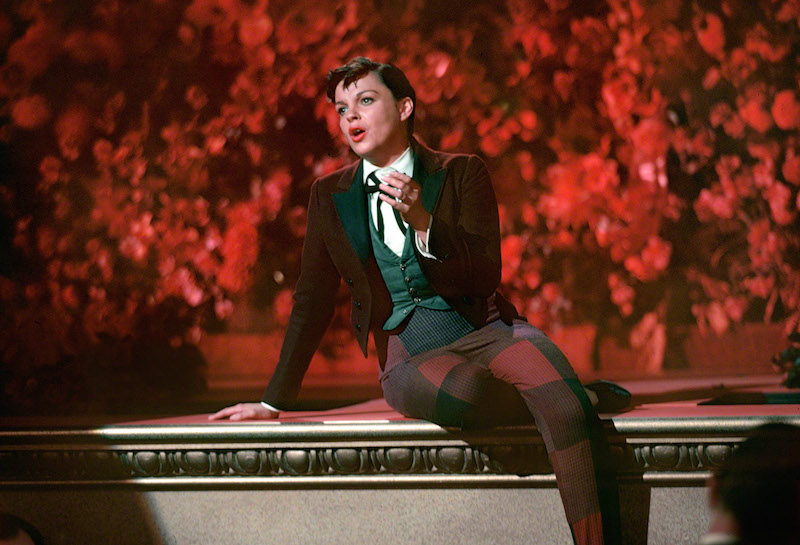 Even when she got her shot at a comeback and scored (at age 32 in "A Star Is Born"), she was passed over for the Best Actress Oscar (Grace Kelly won for "The Country Girl") in what Groucho Marx half-jokingly described as "the biggest robbery since Brink's." No more picture offers were forthcoming.

In the 15 years she had left, she'd only do four more movies (including one animated film where she voiced a character). Over this period, when she was in sufficiently good shape, she supported herself and her family with grueling concert tours and TV specials. It was never enough to solve her ongoing financial problems, but she kept on plugging.

Though she never found the thing she claimed to want most — enduring love and stability with one man, she was deeply revered, both in Hollywood and beyond — likely more than she knew.
After her tragic barbiturate overdose in June, 1969, over a single day an estimated 20,000 people filed past the coffin at her memorial service in New York. Among the Hollywood royalty in attendance were Frank Sinatra, Katharine Hepburn, Bette Davis, Burt Lancaster, Fred Astaire, Gene Kelly, and of course, her old MGM sidekick, Mickey Rooney. James Mason, her co-star in "A Star Is Born," read the eulogy.

Perhaps it was her old "Oz" co-star Ray Bolger who said it best when asked to comment on Judy's passing. No doubt thinking of the hopeful, ambitious, immensely talented girl he'd known three decades before, he sadly stated: "She just plain wore out."