We've noted a lot of people waiting in airports lately, and through some keen reasoning, deduced that this ghastly winter weather and its god-awful Polar Vortex must have something to do with it. Whether you're in New York (as of last week, 7th most snow ever dumped in Central Park), Chicago (as of March 1st, 5th most snow ever), Los Angeles (a historical drought, followed by mudslides when it finally does snow), or any point between, it's been a winter to remember (or forget).
On top of the dehumanizing atmosphere and a myriad of inconveniences, being delayed or stranded in an airport – or worse, a plane – truly stinks because you feel (and are) absolutely powerless to influence the outcome. You are cattle, or if you prefer a more delicate image, a FedEx package. You're not only stuck, but all-too-aware that some unseen person or power has total control over your destiny.
Fortunately, there is such a thing as anxiety-reducing prescription medication.
So go ahead, plug in your Bose headphones, order some overpriced wine, snuggle up to your neck pillow, pull your laptop out of your Alexander McQueen bag, and unwind with one of these great airline movies.


First, we should surely start with 1980's comedy classic, "Airplane!" (but don't call me Shirley). Written and directed by Jim Abrahams and David & Jerry Zucker, "Airplane!" stars Robert Hays and Julie Hagerty, with old pros Lloyd Bridges, Leslie Nielsen and Robert Stack in legendary roles. Remember: we're all counting on you… to watch this movie.


Next, we've got a film you might want to wait to see until after you're back from the airport (whenever that is) – "Fearless." This hidden gem from 1993 stars Jeff Bridges and Isabella Rosselini in a mystical, somewhat bizarre character study directed by Peter Weir. Bridges plays a survivor of a major disaster who undergoes massive personality transformations, and seeks solace in other survivors' company. Jeff carries the film, as you'd expect. The gut-wrenching "Fearless" definitely deserves more attention.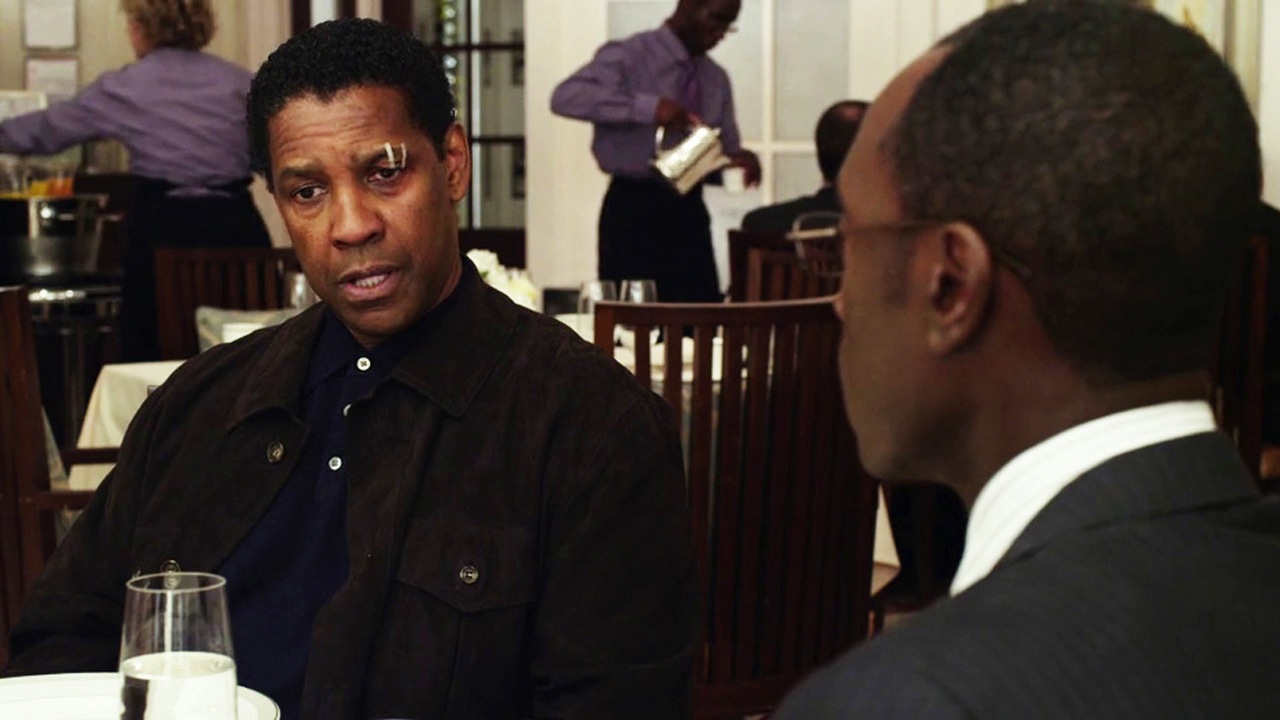 We wrap with an Oscar-nominated story about disaster and personal redemption, last year's excellent "Flight." Denzel Washington is brilliant as one Whip Whitaker, a booze- and drug-addled pilot in hot water, while John Goodman provides a measure of comic relief as his problem-solving drug dealer. Will Whip face his demons? Honest, angry, and unflinching, "Flight" truly soars.