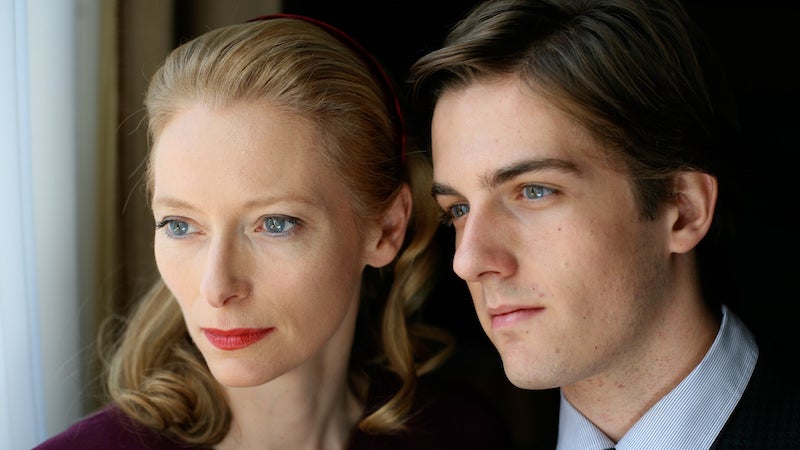 There are still a few players whose work proves that intelligence and integrity can occasionally overcome blatant commercialism and greed in the movie business. Tilda Swinton is one such example.
The word "uncompromising" comes to mind. Drawn mainly to challenging, edgy projects, Swinton is utterly fearless and transfixing on-screen, albeit more striking than beautiful. Her performances are like speeding express trains hurtling over the broken bridge of her characters' inner lives, and someone (probably Tilda) smashed the brakes.
Tellingly, Swinton, who'd eventually rebel against anything safe and conventional, was born into a life of sheltered privilege. Descended from one of Scotland's oldest families, Swinton's roots extend all the way back to the Middle Ages – the one with plague-ridden rats and monks, not balding men and Ferraris. She attended Cambridge, then had a stint with the prestigious Royal Shakespeare Company, where she felt stifled and left after a year.
Though trained in the theatre, Swinton was increasingly drawn to film, and a fateful meeting with British director Derek Jarman in the mid-eighties proved pivotal. She would maintain a close working relationship with him, appearing in seven of his productions, until Jarman succumbed to AIDS in 1994.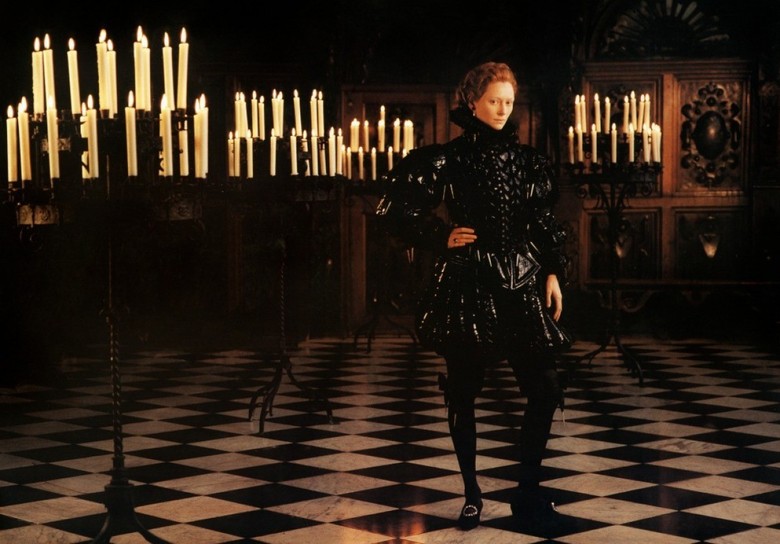 Still, it was writer/director Sally Potter's "Orlando" (1992), where she alternated playing a man and a woman (both convincingly), that launched her internationally.
Swinton carved her own path in personal relationships as well. Recently, she's spent quality time with a German actor and artist half her age named Sandro Kopp, whom she met while filming one of the "Narnia" films (he played a turgid young centaur). Normally immune to the British tabloids, in 2008 Swinton had a brief flare up of Daily Mail-flavored intrigue when she attended the BAFTAs with Kopp while her long-time lover, John Byrne, sat at home.
Imagine the tabloids' disappointment when Byrne revealed that everything was agreeable amongst three consenting adults. Ever an iconoclast, Swinton even bucked traditional British tabloid outrage.
True, Swinton's work is not for everyone, certainly not for those addicted to "light entertainment." But if you like your movies dark and deep, this is one nervy actress who always delivers the goods.