You don't have to be a liberal to love Rob Reiner. But it helps.

At age 71, he is a vocal activist, advocating for same-sex marriage and other progressive social issues. He started an organization that seeks to moderate portrayals of violence and tobacco use in movies. He is also an outspoken critic of our current president.


If, like me, you're a left leaning democrat from a blue state, you admire him for this. But even if you're not, it's hard not to admire his career as an actor and filmmaker.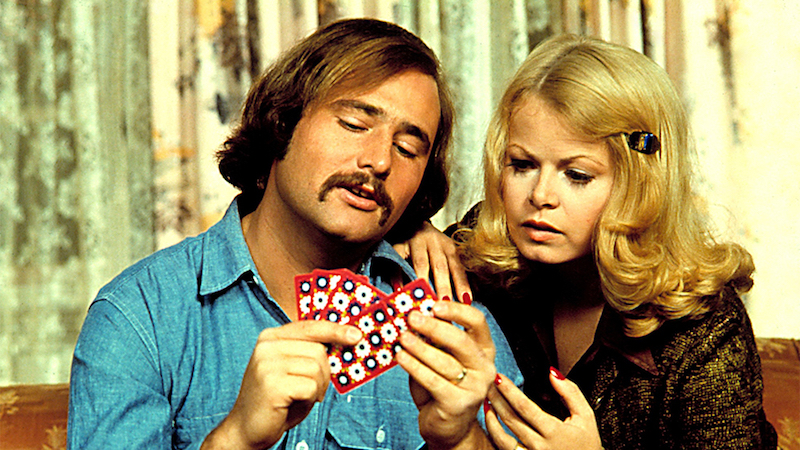 To his credit, he showed his political leanings early on playing Michael Stivic, a principled young man in constant conflict with his racist father-in-law, Archie Bunker, on Norman Lear's enormously influential TV satire, "All in the Family" (1971).

Archie's nickname for his Polish American son-in-law was "Meathead." It's a name that Reiner claims has followed him ever since. In his own words: "I could win the Nobel Prize and they'd write: 'Meathead wins the Nobel Prize'."


Over his eight years on this groundbreaking program, he was nominated for five Emmy awards and won two. Reiner revered that show's star, actor Carroll O'Connor, who quietly mentored him and encouraged him to try directing. It turned out to be great advice.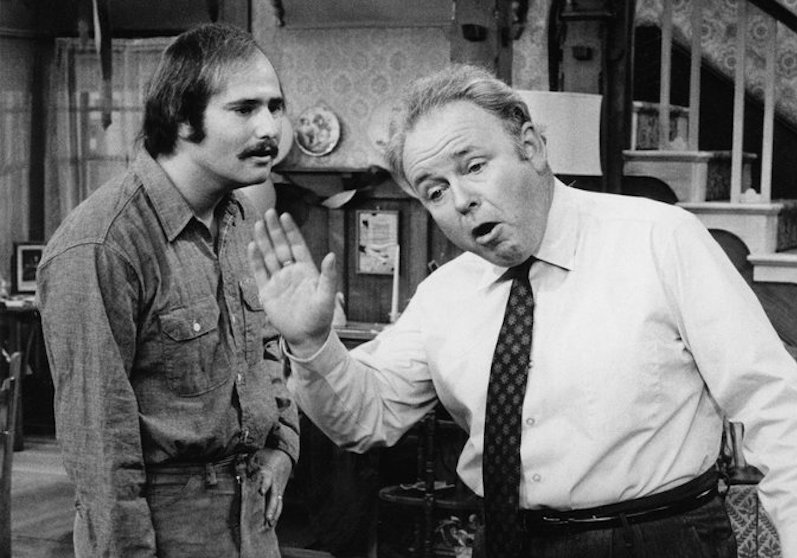 Rob was born in the Bronx in 1947 to Carl and Estelle Reiner. As he grew up, he saw his father become a major television star working with the brilliant comedian Sid Caesar. In 1961, Carl created The Dick Van Dyke Show, where he had a recurring role as TV host Alan Brady. In 1966, he starred opposite Alan Arkin and Eva Marie Saint in Norman Jewison's comedy, "The Russians Are Coming! The Russians Are Coming!"


The Reiner family moved to L.A. in the early sixties, and Rob attended Beverly Hills High School, where he became friends with fellow students Albert Brooks and Richard Dreyfuss. True to his roots, he also began dabbling in comedy, creating a group called "The Session."


While attending UCLA, he also started getting small parts in TV and film. He landed the Michael Stivic role when he was just 23.



This early success could have defined him, but eventually he decided to follow O'Connor's advice and try his hand behind the camera. Having gotten his feet wet helming a couple of TV episodes, Reiner scored big with his first feature-length release, "This is Spinal Tap" (1984).


Starring the abundantly talented Christopher Guest, "Spinal Tap" was among the first "mockumentaries", about a mediocre rock band on the skids. Reiner himself is hilarious in the role of Marty DiBergi, the band's deluded manager.


Many viewers initially assumed it was a serious documentary about a real band. It has since become a cult classic.

Two years later came what many consider Reiner's masterpiece, "Stand By Me," a lyrical, atmospheric coming-of-age drama starring a young River Phoenix. Based on a novella by Stephen King, the movie, set in 1959, follows four friends who go on a mission to find the body of a missing boy.


The film was a hit, earning an Oscar nomination for best screenplay. Over three decades later, "Stand By Me" remains a remarkable achievement, one of the finest films ever made about growing up.


Rob Reiner was now on a roll. Over the next five years, he would make three more enduring classics, an infectious fairy tale (1987's "The Princess Bride") , a bittersweet romance (1989's "When Harry Met Sally") and a gripping military drama (1992's "A Few Good Men").

Reiner's first marriage to fellow actor/director Penny Marshall ended in 1981. He met second wife Michele Singer on the set of "Harry", and they wed that same year. They have three children together, one of whom, Nick, is a screenwriter.


In the late nineties, Rob decided to become more politically active. At one point, he seriously considered running for office, but eventually decided against it. As he recounted it, with his trademark humor: " I was seriously thinking about it a while ago, and then the family sat down and we all talked about it, and then I polled about 40 percent in my own family. I figured if I can't carry my own family, then I'm not going to run."

While he has always stayed busy directing, producing, and acting, none of Reiner's more recent films have quite matched the quality of his output during the eighties and nineties. Of course it takes only one movie to change that, and Rob shows no signs of slowing down.


Regardless of what the future holds, one thing's for sure: Rob Reiner is no meathead!


Background image by Jay Godwin



More: More Than 25 Years Later, Why "When Harry met Sally" Still Resonates