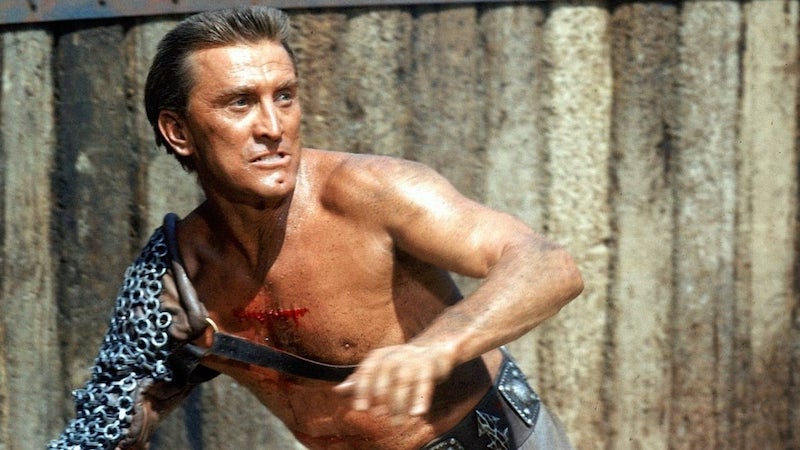 With one exception, Olivia de Havilland, Kirk Douglas lasted longer than any other star from Hollywood's Golden Age. That fits with the man he was- driven, disciplined, determined. It can't be a coincidence that he made a movie called "Lust for Life."
Kirk Douglas was intense; he was a fighter and a survivor in the truest sense. Consider this: At the tender age of 84, he survived a helicopter crash that killed two other people. Five years later, he experienced a debilitating stroke that would have defeated lesser mortals.
Instead, he went through intensive therapy that allowed him to accept a lifetime award at the Oscars just months later for "…fifty years as a creative and moral force in the motion picture community."
He'd go on to act again and write books. He would never, could never just sit back and fade away.
Like a Horatio Alger tale, his drive emanated from humble beginnings, growing up in a bleak town in upstate New York, the son of immigrant Jews from Russia. His father made his living as a ragman. His 1988 autobiography, penned without the aid of a ghostwriter, was called "The Ragman's Son."
As he later put it, "I came up from abject poverty. There was nowhere to go but up." He was wise enough to know that all the pain and struggle he experienced early on was the making of him. He once said that he had an advantage over his children in that he was born poor.
He worked his way through college and entered the American Academy of Dramatic Arts where he met a young model and actress named Betty Joan Perske. She quickly found fame under the name Lauren Bacall, and introduced Kirk to production head Hal Wallis at Warner's.
His first outing was a solid, juicy Barbara Stanwyck melodrama called "The Strange Love of Martha Ivers" (1946). Kirk was off and running, and he'd stay busy for the next half century, though admittedly the quality of his films began a decline in the late sixties. (One delightful gem from his later career is 1982's "The Man From Snowy River").
Douglas could play heroes and villains with equal skill, but actually preferred the latter. "I've made a career of playing sons of bitches," he once declared proudly.
And by some accounts, he could be one in real life. He was never afraid to say what was on his mind. Still it always amused him that he'd never actually met many of the people who criticized his character.
He believed in principle, and it was useless to try budging him on big issues he cared deeply about. Though some say he took too much credit for breaking the Hollywood blacklist by hiring his writer friend Dalton Trumbo for 1960's "Spartacus," it was in fact a bold move at the time, and he received a lot of blowback from conservative types. He couldn't have cared less.
Enduring as long as he did, many out there today have no clue who Kirk Douglas was, beyond perhaps being Michael Douglas's father. With his passing comes an opportunity to pay tribute by watching his very best work, a treasure trove of classics that reveal the remarkable talent, passion, and charisma of Kirk Douglas.
Below are my picks for Kirk's top ten movies, in descending order. Watch them- it won't be a hardship.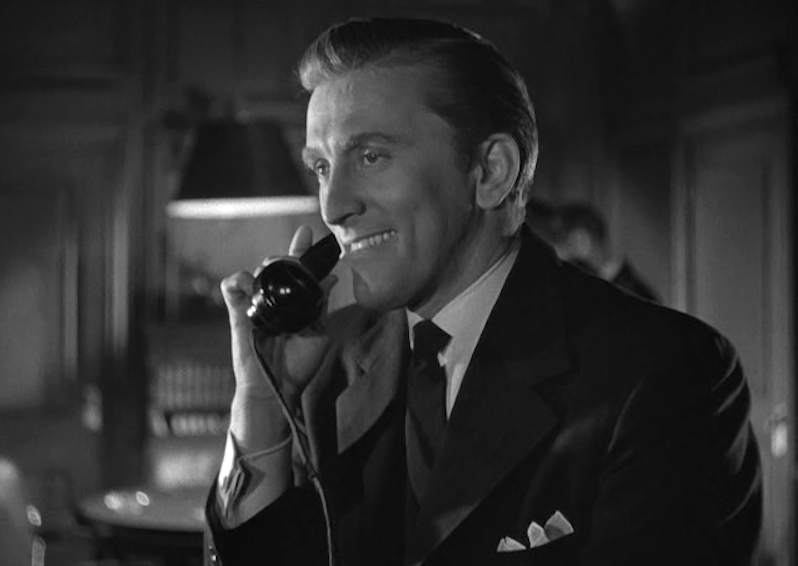 Kirk plays: a smooth but deadly villain looking for the gal that got away.
Kirk plays: a young University professor whose wife brings home the bacon writing radio scripts.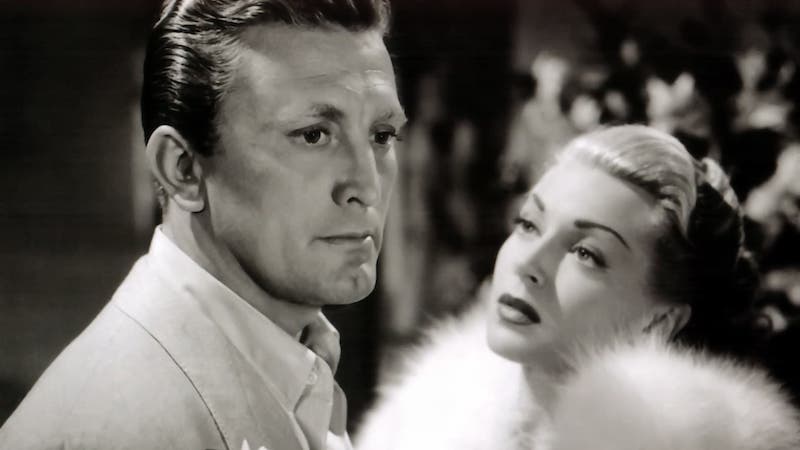 Kirk plays: a ruthless Hollywood producer who'll do anything to get his next movie made.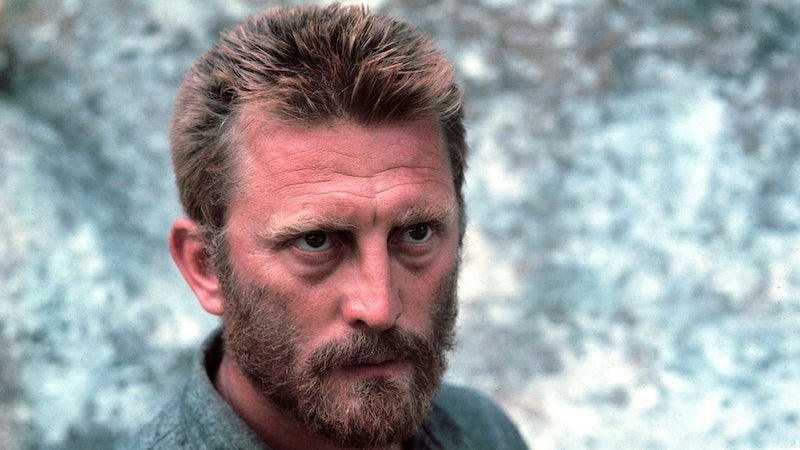 Kirk plays: tortured artist Vincent Van Gogh, and scored an Oscar nod for nailing it.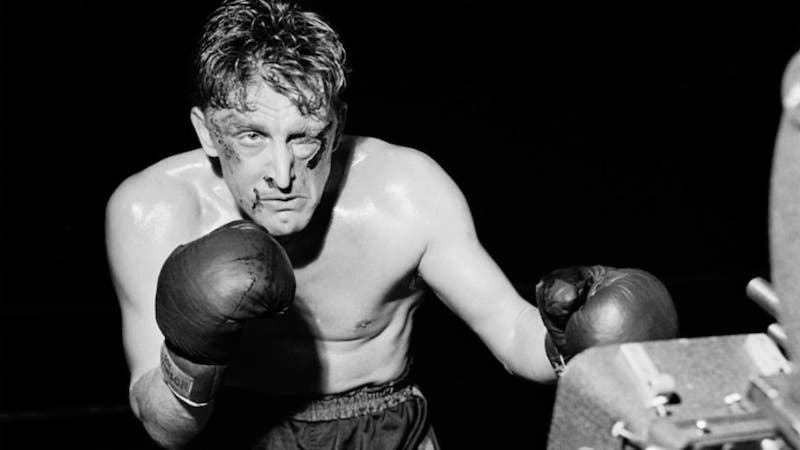 Kirk plays: an up-and-coming boxer who, with more knock-outs, shows his true rotten colors.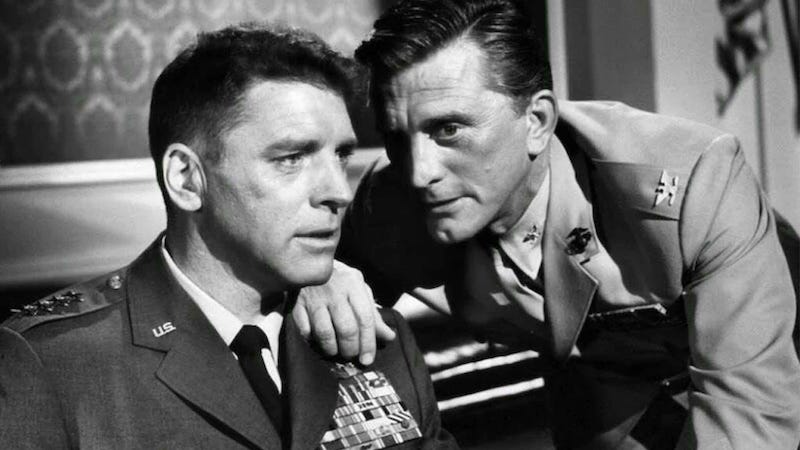 Kirk plays: a senior aide to the Chairman of the Joint Chiefs who must foil a nefarious plot.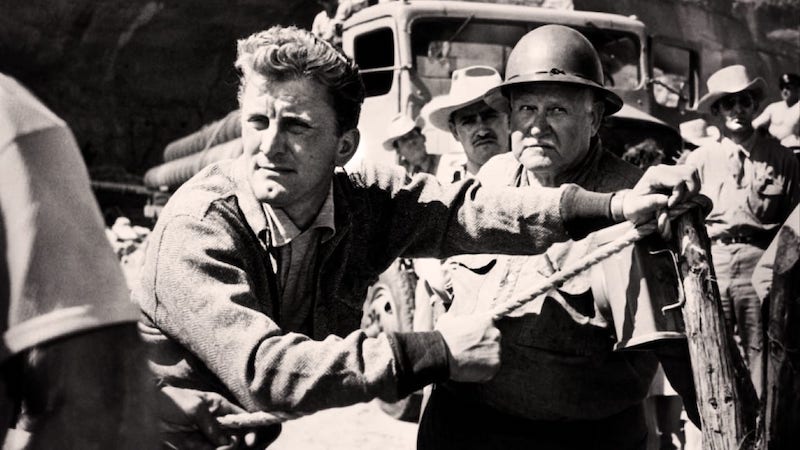 Kirk plays: a frustrated journalist who exploits a tragic accident for his own professional gain.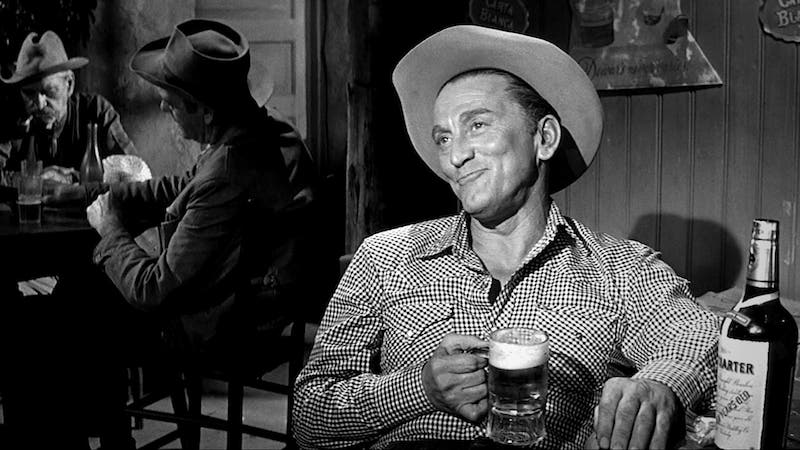 Kirk plays: a cowboy who gets himself jailed so he can escape with a buddy who's already inside.
Kirk plays: a tough Roman slave who unites his downtrodden brethren to battle the legions of Rome.
Kirk plays: a French colonel in World War 1 who defends his men at a court martial after a botched suicide mission.