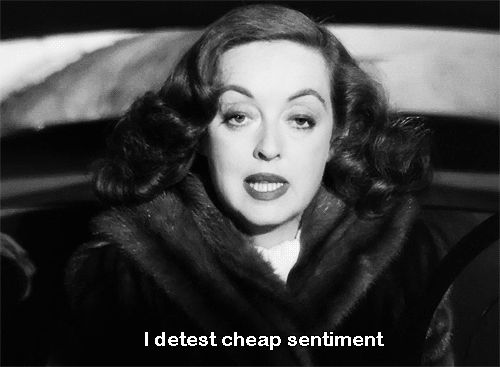 Like the old saying goes, art imitates life. Before the women's movement changed the landscape forever in the mid-late sixties, most Hollywood films limited women to playing "traditional" roles of housewife and mother.
Happily for us, some of the biggest female stars of yesteryear wouldn't settle for those pigeonholed roles. Screenwriters had to develop stories that showed women rising out of subservience. Most showed women succeeding at a man's job, or otherwise ably navigating a "man's world" alone.
In so doing, Hollywood unwittingly aided the subtle process of questioning that eventually led to the shedding of aprons, burning of bras, and the birth of modern feminism.
The ten actresses and roles featured in this piece did much to broaden audiences' expectations as to the type of parts women could play in front of a camera. Of these, nine were eligible for Oscars, six were actually nominated for Best Actress (Crawford, Davis, Magnani, Neal, Burstyn, and Field), and all of them won except Davis, who should have. The one ineligible actress (Tyson) had to settle for an Emmy.
These women were Hollywood pioneers, with all of the strength, individuality, and spirit that word implies.
1. Mae West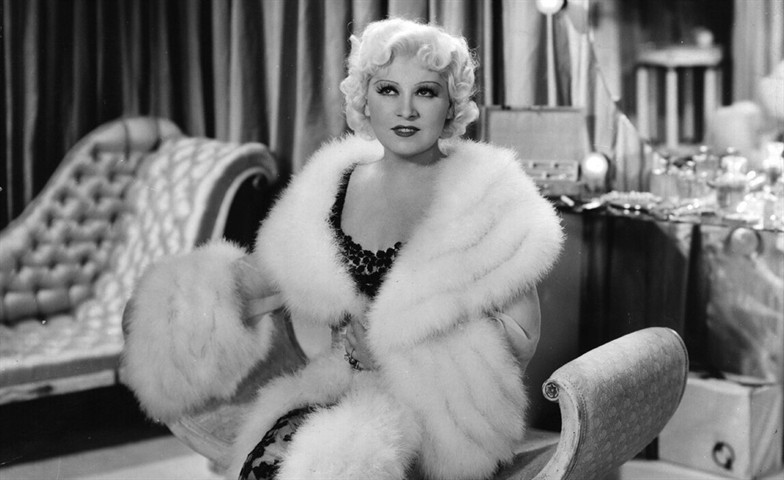 In the timeless "I'm No Angel" (1933), West plays Tira, a sexually aggressive, flamboyant lion tamer. In her leisure hours, she also conquers men, proudly displaying their snapshots like trophies on the wall. Unafraid and unashamed, she is who she is – damn anyone who thinks she shouldn't be. When a young Cary Grant arrives on scene, it's her beauty that attracts him, but her courage, honesty, and strength that make him fall in love.
2. Rosalind Russell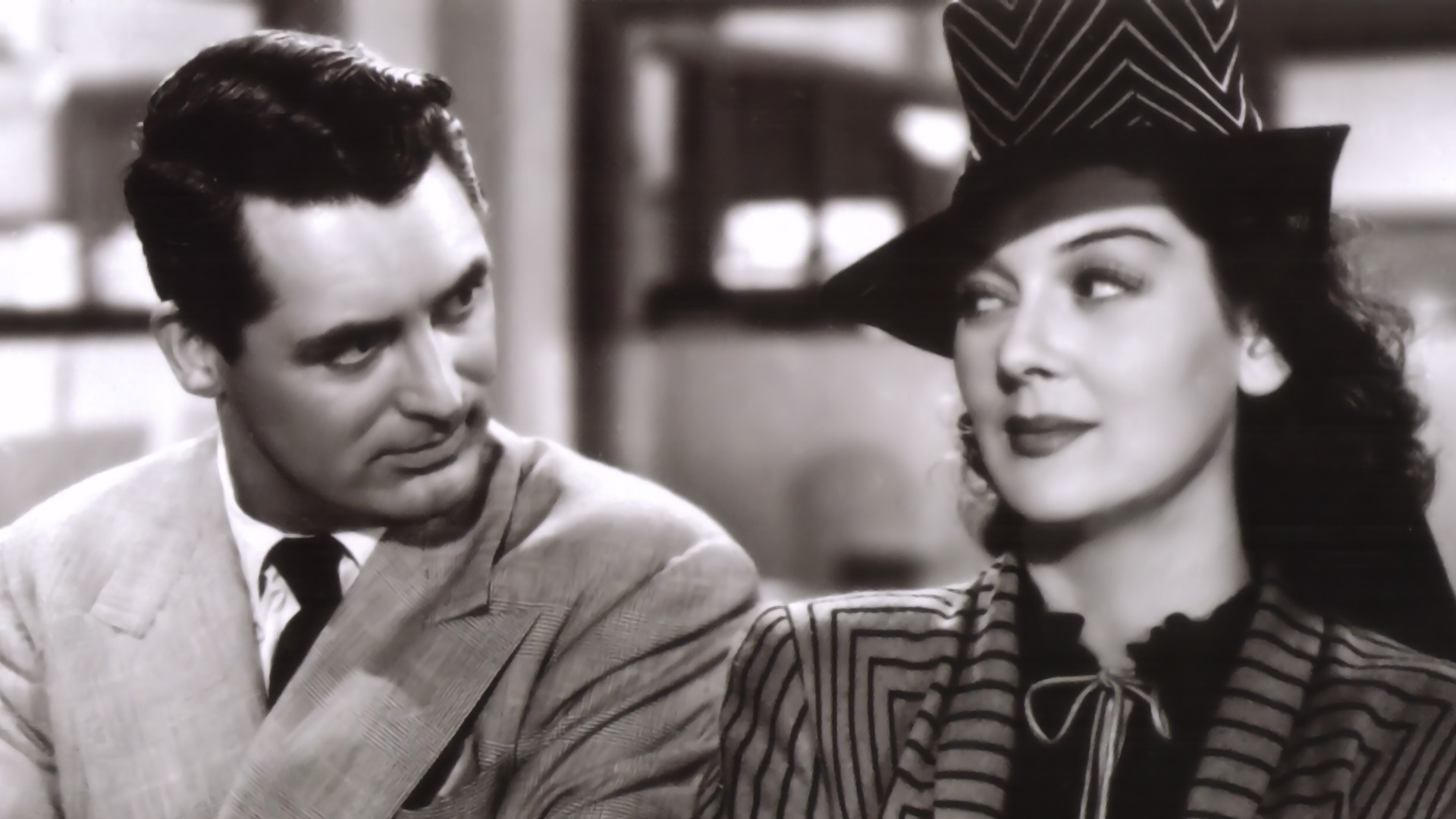 In Howard Hawks's "His Girl Friday" (1940),the incomparable Roz is intrepid star reporter Hildy Johnson, while Cary Grant portrays the conniving Walter Burns, her former spouse and editor, who plans to derail her upcoming marriage to keep her working for the paper (and also, we intuit, at his side). Russell's Hildy is more than "one of the boys," she's their leader: a tough, dedicated, wisecracking newspaperman who just happens to be a newspaperwoman. Click here to stream it now!
3. Joan Crawford
"Mildred Pierce" (1945) stars Crawford (no powder-puff in real life) as the title character, a poor but determined divorcee and mother striving to make a better life for her daughter. Starting as a waitress, Mildred scrimps and is soon able to invest in a diner. Once that's successful, she launches a chain of restaurants. Though her business acumen doesn't translate to relationships or parenting, Mildred's strength in industry is admired by all. With this powerful role, Crawford revived a film career that was stalling ominously. Click here to stream it now!
4. Bette Davis
Joseph L. Mankiewicz's superb drama about ambition in the theatre, "All About Eve," stars the steely Davis as Margo Channing, the doyenne of Broadway. Hard and temperamental on the surface, wavering underneath, Margo doesn't notice the wolf in sheep's clothing in her midst, young Eve Harrington (Anne Baxter). Eve, Margo's humble and adoring acolyte, is quietly formulating a succession plan. On many top-ten lists, "Eve" is fabulous across the board, but it's Mankiewicz's brilliantly barbed script that takes center stage, delivering equal parts tragedy and satire. Whether it's the first viewing or the tenth, the engrossing "Eve" is always worth a look.
5. Anna Magnani
Already an international star, Magnani was lured to Hollywood to perform in the adaptation of Tennessee Williams's play, "The Rose Tattoo" (1955). The fiery Italian actress inhabits the central role of Serafina Della Rosa like a second skin. A reclusive widow stung by revelations surrounding her husband's death, Serafina maintains her family's dignity by drawing an ever-tightening circle around her family. The arrival of a new suitor, Alvaro (Burt Lancaster), forces Serafina to open up again. Magnani's powerfully expressive face betrays the conflicting emotions of a proud but emotionally wounded woman facing the prospect of new love. Click here to stream it now!
6. Patricia Neal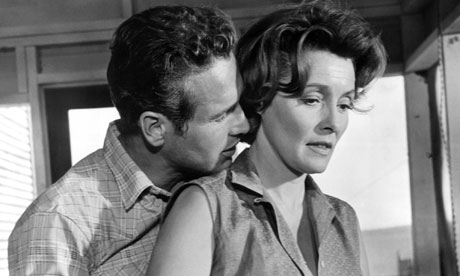 Martin Ritt's stark, complex "Hud" (1963) is about a modern-day cowboy trapped in a destructive pattern of self-loathing. Though Newman scorches the screen, Neal steals the movie playing Alma Brown, the family's world-weary housekeeper. Alma is pivotal as the surrogate mother figure who attracts and repels Hud. Neal, who'd known considerable tragedy in real life, is haunting as a weathered soul resigned to disappointment and drudgery, but who, unlike Hud, has still achieved a sort of inner peace. It's her inner strength and toughness that allows her to not only survive, but thrive as a woman alone in a "man's" world. Click here to stream it now!
7. Faye Dunaway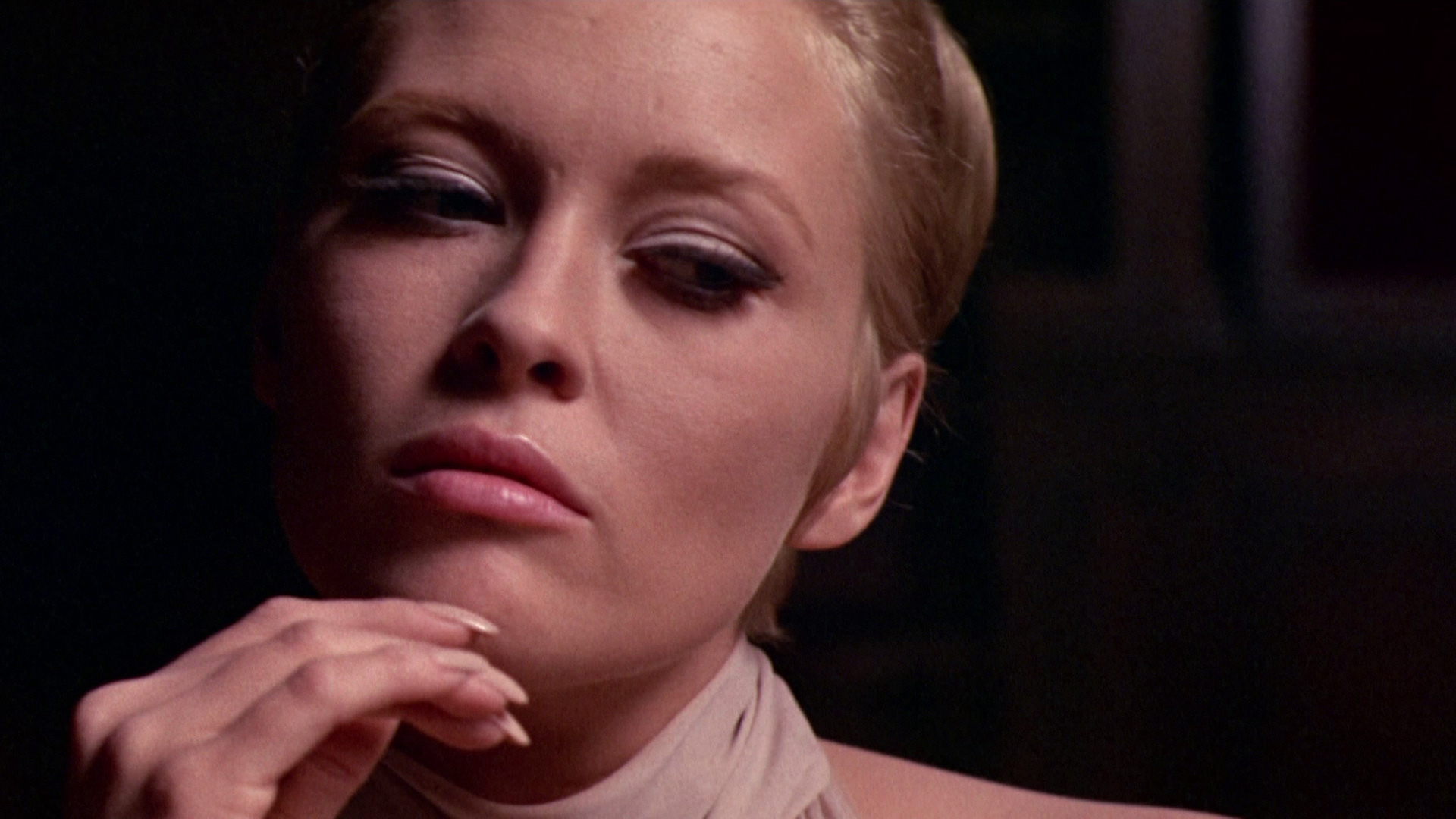 The chic trappings and star chemistry emanating from "The Thomas Crown Affair" (1968) still comprises a winning formula. The usually scruffy Steve McQueen's dressed to the nines in the title role, but Dunaway's the real revelation. As crack insurance investigator Vicki Anderson, she plays Vicki as much more than McQueen's arm candy. Stacked up against the wily, macho Crown, Vicki is his equal in looks, confidence and brains so that the inevitable seduction feels balanced. Tellingly, though Vicki falls for Crown, she still won't hesitate to nab her lover for the crime. "Crown" is a sexy, suspenseful cat-and-mouse game waged between equals, with a nifty surprise finish. Click here to stream it now!
8. Cicely Tyson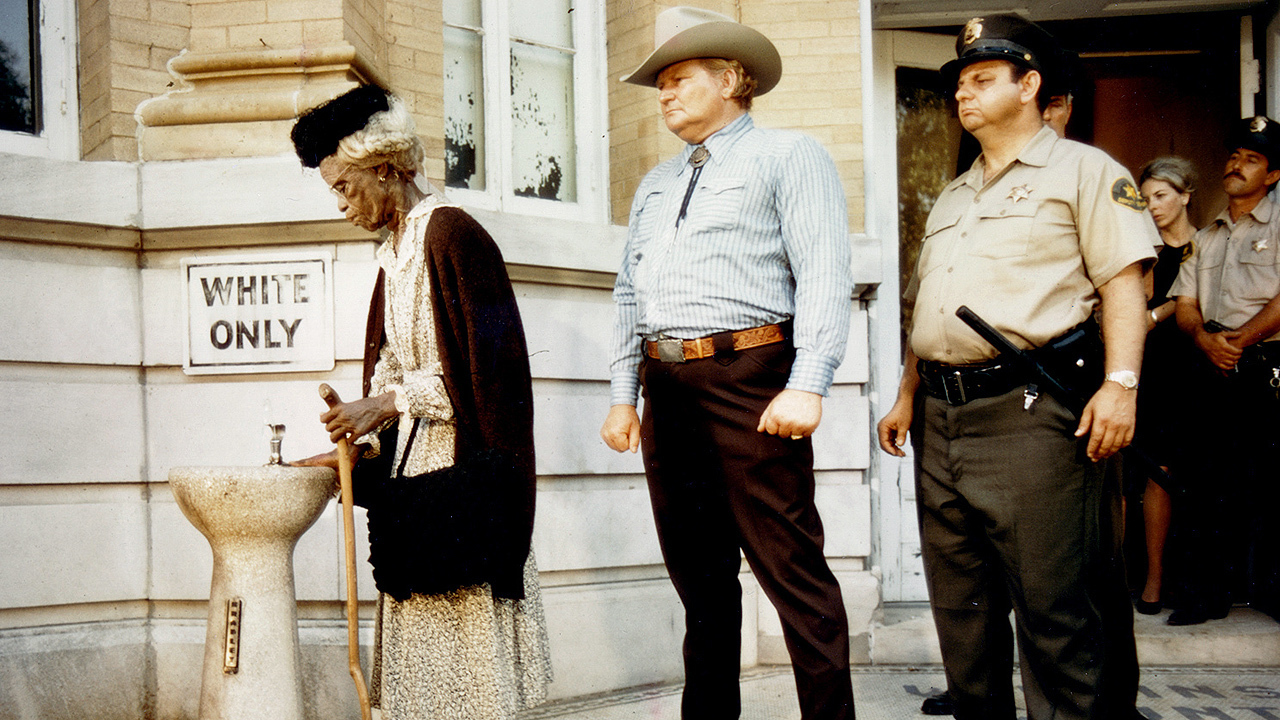 Originally a TV movie, "The Autobiography of Miss Jane Pittman" (1974) traces the life of the title character from a childhood in slavery all the way through the civil rights movement. The gifted Tyson is a marvel as Jane, gradually moving from a young girl to a wizened but still spirited lady of 100+ years. A revealing history lesson and tribute to a sturdy spirit living through periods of vast change, this worthy and affecting film feeds both brain and heart. Click here to stream it now!
9. Ellen Burstyn
"Alice Doesn't Live Here Anymore" (1974) is atypical of director Martin Scorsese's work, a world away from the gritty, male settings of his other films. Alice (Burstyn) is a young widow who must fashion a life for her young son with no prospects and precious little money. Harboring vague hopes of becoming a singer, Alice and her boy take an eventful road-trip west. Watching their challenging but colorful journey unfold is as satisfying as the hopeful outcome they ultimately achieve. Click here to stream it now!
10. Sally Field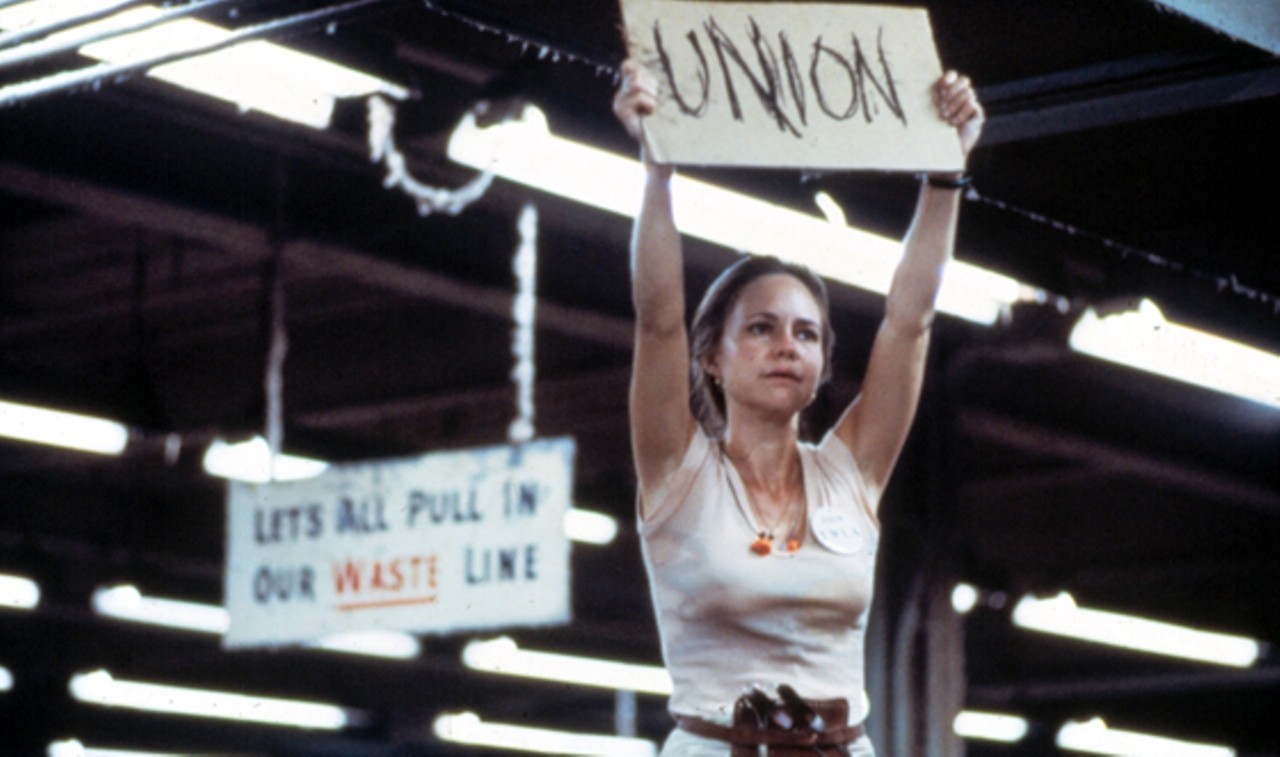 Field, who got her start playing pert teenager Gidget on television, would achieve breakout stardom with an astonishingly assured performance in "Norma Rae" (1979). The actress plays a Southern textile worker turned union representative. Crucial to the film's success is the believability of Norma's evolution from pliant employee to impassioned agitator for workers' rights, and the righteous fire coming out of Field's delicate frame is impassioned and memorable. Her performance is a potent reminder that fighting for the fair treatment of working people is a fundamental right and necessity.
More: 12 Films that Prove We Need More Female Directors — Now!