Bette Davis Eyes: 31 Rare Photos of an
Unforgettable Star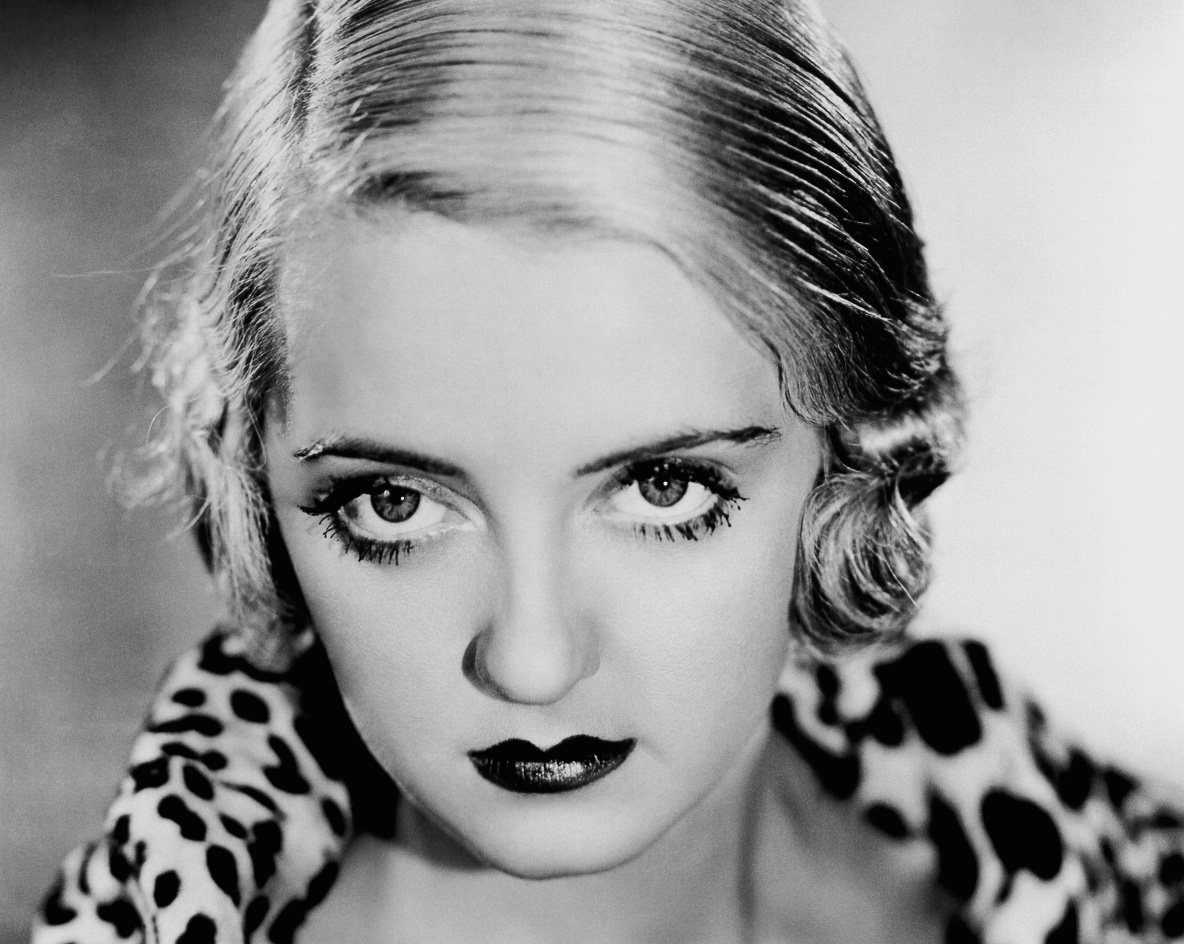 She was born Ruth Elizabeth Davis in Lowell, Massachusetts in 1908, and was, by her own admission, a Yankee.
When her parents separated in 1915, the young "Betty" as she was then known, was shipped off to boarding school. At the age of thirteen, her mother moved to New York, taking Betty and her younger sister Bobby with her. It was there that Davis caught the acting bug, thanks to the films of Rudolph Valentino and Mary Pickford.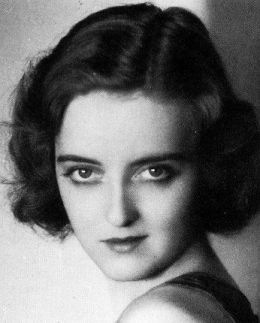 She also changed the spelling of her name to the now-legendary "Bette" after French novelist Honoré de Balzac's powerfully unconventional heroine, Cousin Bette.
Work in small parts on Broadway attracted the attention of a talent scout for Universal Pictures, and in 1930, at the age of twenty-two, "Bette Davis" boarded a train for Hollywood. Screen tests and early roles were not major successes, and she came perilously close to losing her first contract at Universal.
Later in her life she said, "If Hollywood didn't work out, I was prepared to be the best secretary in the world." What saved her from the steno pool though, were her eyes. She always had Bette Davis eyes. A cinematographer felt they were "lovely" enough to make it worth keeping the actress who possessed them. A good call, if ever we saw one.
But her big break came when she went to work for Warner Brothers, and she was suddenly given roles that matched her spirit of individualism. Davis once said, "Hollywood wanted me to be pretty, but I always fought for realism." This was a conflict that played out throughout her career, because Davis was pretty, very pretty, as her roles in films like "Jezebel" (1938) and "Dark Victory" (1939) attest.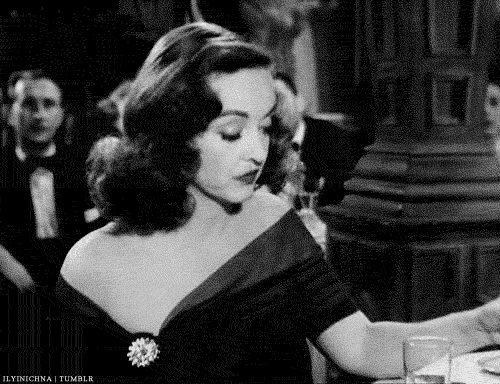 The Davis that audiences often think of is the Davis of "All About Eve" (1950), and "Whatever Happened to Baby Jane" (1962), the "bitch roles" that proved so popular, and the more ghoulish-looking Bette that became her lot with ill health and advancing age.
But it is the young Bette to which we pay tribute with this album of photos from the early period of her career. The realism that Davis fought for is there, most notably in her gritty performance as the shrewish Mildred in "Of Human Bondage" (1934), the role that launched her as a dramatic force. The steeliness that marks the Davis mien is also very much evident in one of her signature roles, as the manipulative Regina Giddens in "The Little Foxes" (1941).
However, also present in the Davis before 1942, when the war began to influence her life and the movies she made, was a softer side, a Bette who could and did flutter her enormous, bountiful eyes. In close ups, it's the eyes that dominate, and it is their sheer strength, confidence and expressiveness that we're drawn to.
The young Bette has a delicacy to her, a nuanced manner of speech and posture that evinces wisdom beyond her years, while still communicating freshness and the spirit of youth. She's sexy, glamorous, vulnerable and playful.
Here is Bette Davis as you've never seen her before.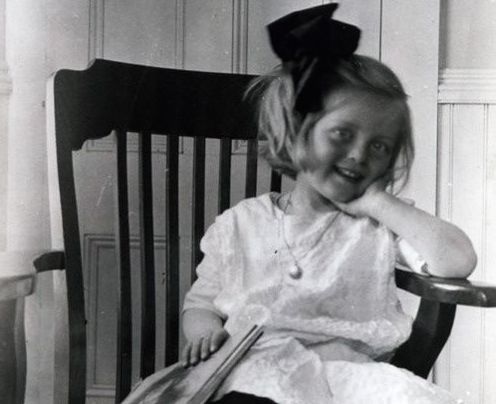 A remarkable child, in Massachusetts, circa World War I.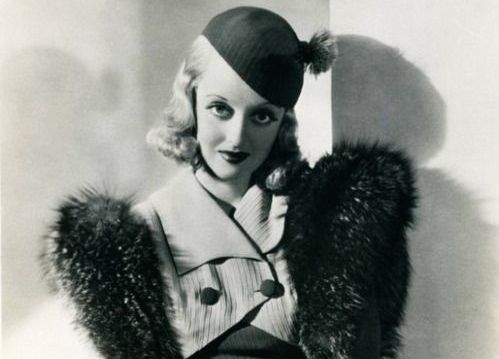 The ingénue, in hat and fur, looking older than her years, but the frank expression that would become her trademark is unmistakably there.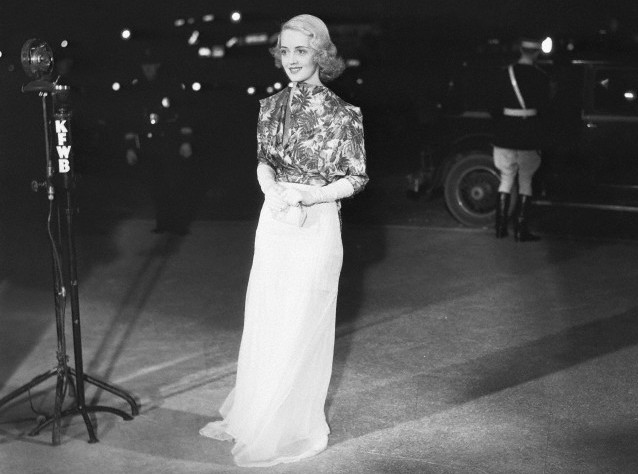 At a premiere in Los Angeles in the 1930s. The scale offered by the microphone beside her gives a sense of just how petite she was. Her inner strength "played tall."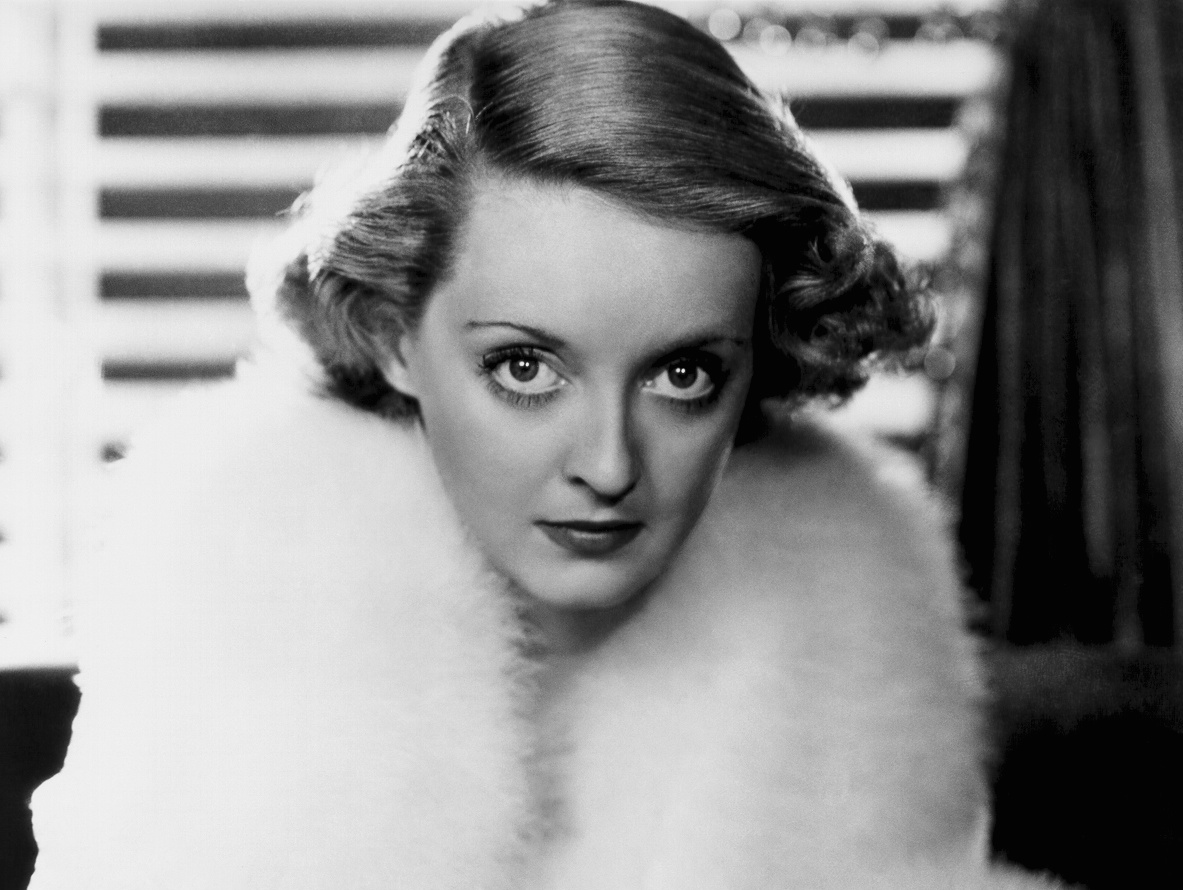 The composition of this photo, with Bette's hair and a white fur framing her face, makes her eyes the center of everything. And so they were.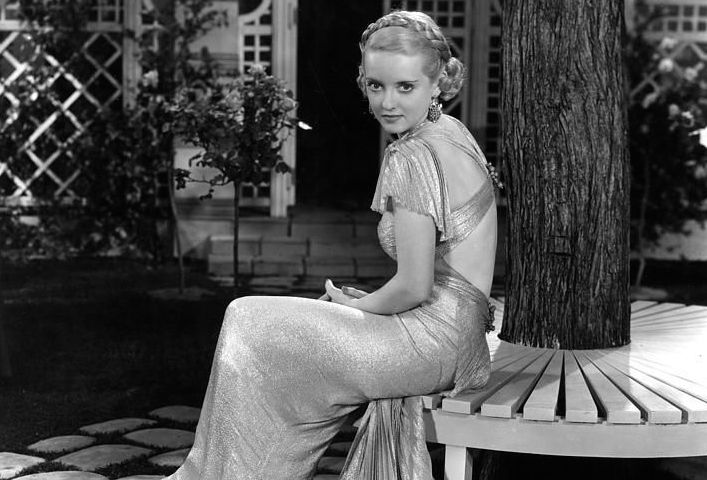 The "virginal Yankee" as Davis saw herself, had to get used to looking sexy. Here in this publicity still, she is clearly holding her own in a lamé evening gown.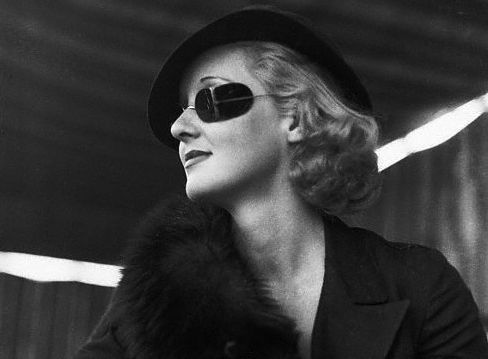 Even behind dark glasses, Bette is still clearly Bette. Dark victory, indeed!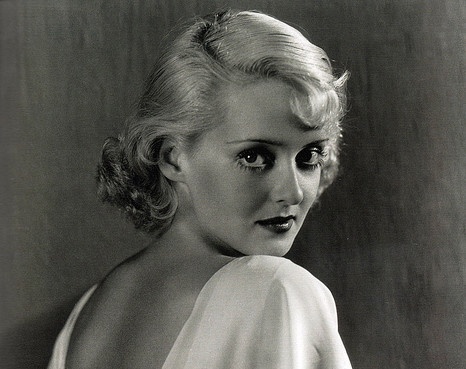 A delicate rose. Another side to Davis, appropriately taken from another angle.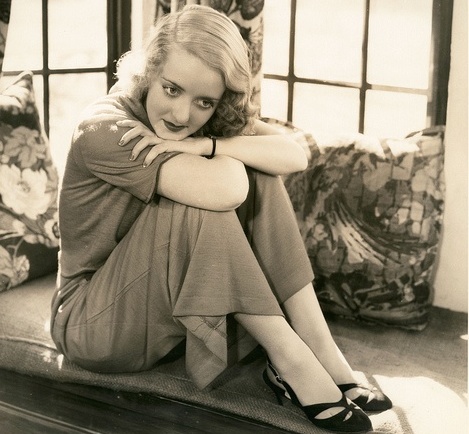 Playing the part of gamine, in early Hollywood days.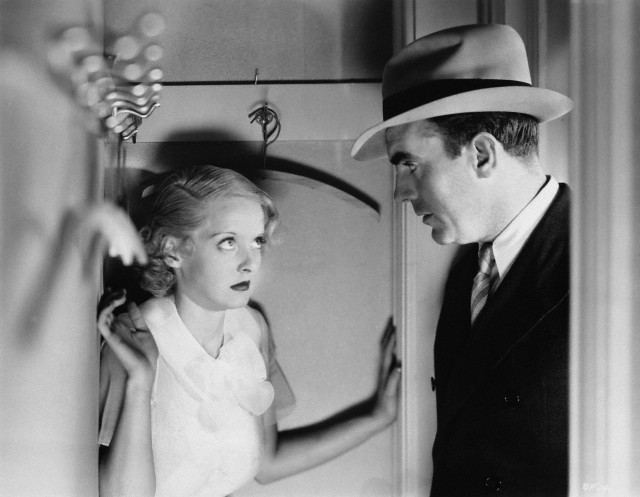 Davis and co-star Pat O'Brien in 1933's "Bureau of Missing Persons." In 1936, Warner Bros. re-issued the movie giving Davis top billing. She was now a major star.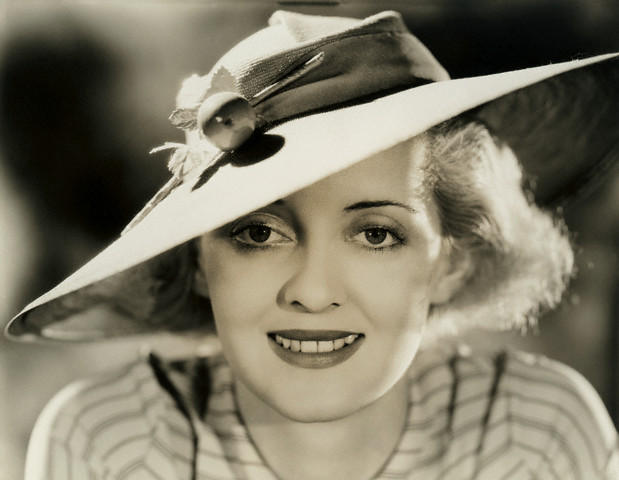 Davis knew how to wear a hat, and used hats to heighten the mysteriousness that she communicated with her eyes.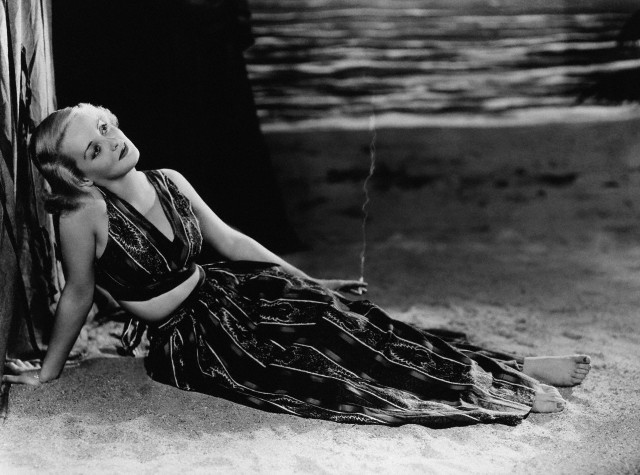 The prim Yankee has overcome her modesty. Here she's smoking hot in a midriff top. What would they say in New England?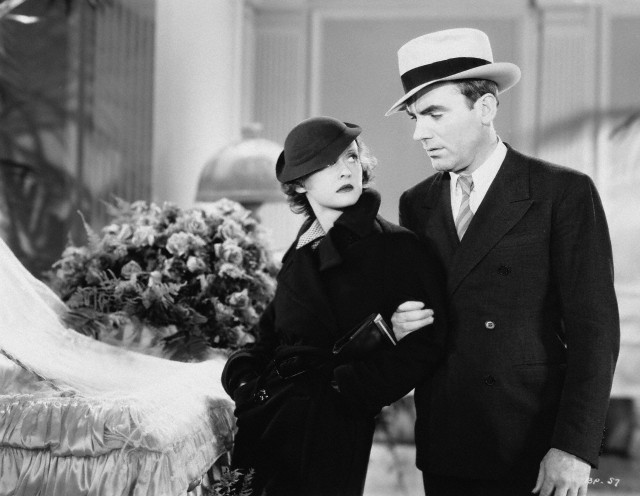 Hat, coat, gloves. Davis may be covered up, but the face really is everything.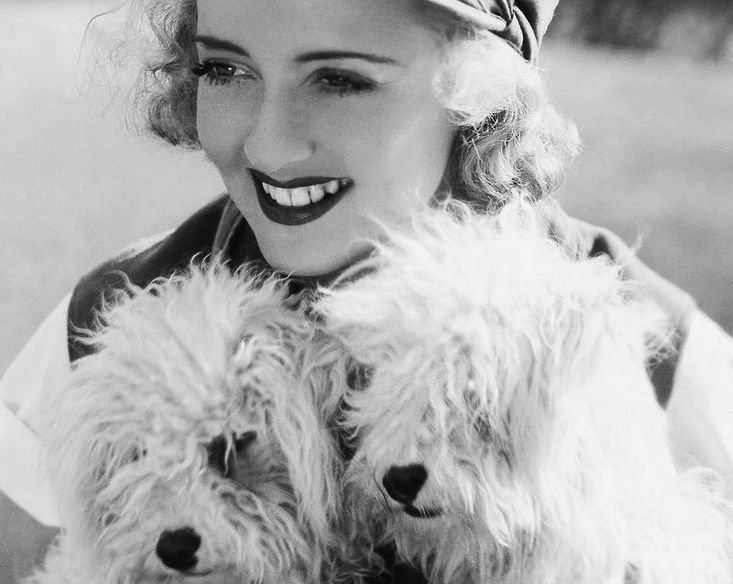 Studio shot, smiling with a pair of very fluffy dogs. The effect? The girl next door.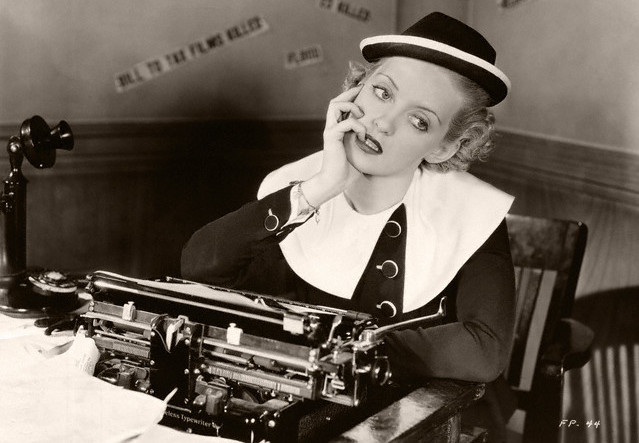 She did say she was prepared to be "the best secretary in the world." Fortunately, that only ever happened on film.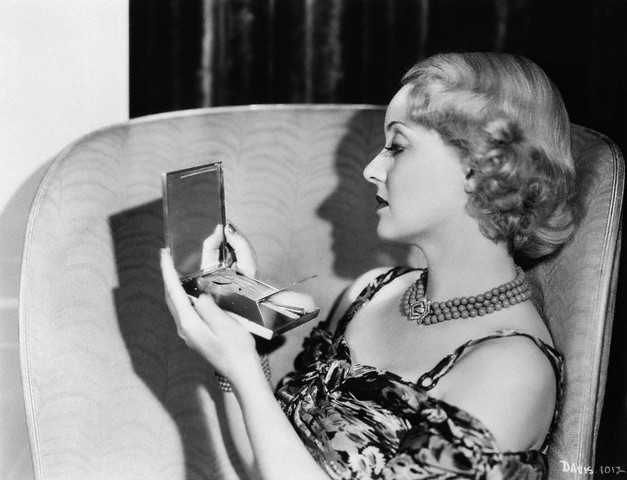 A curious image, since Bette did not seem to suffer from the narcissism which characterized so many starlets. Still, everyone needs to check that the nose is powdered. It's part of the job.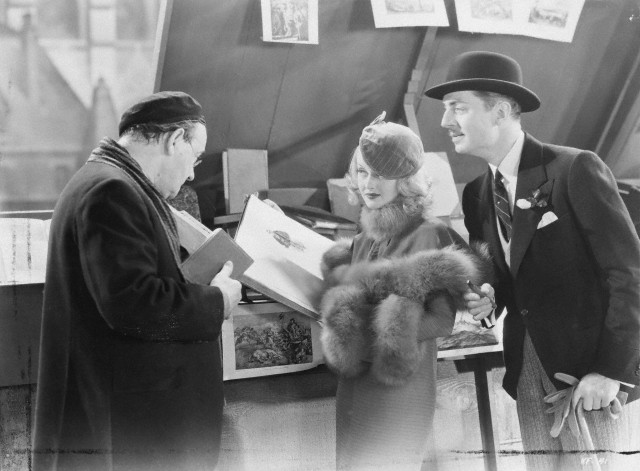 Adorable, with William Powell, who wasn't so bad himself.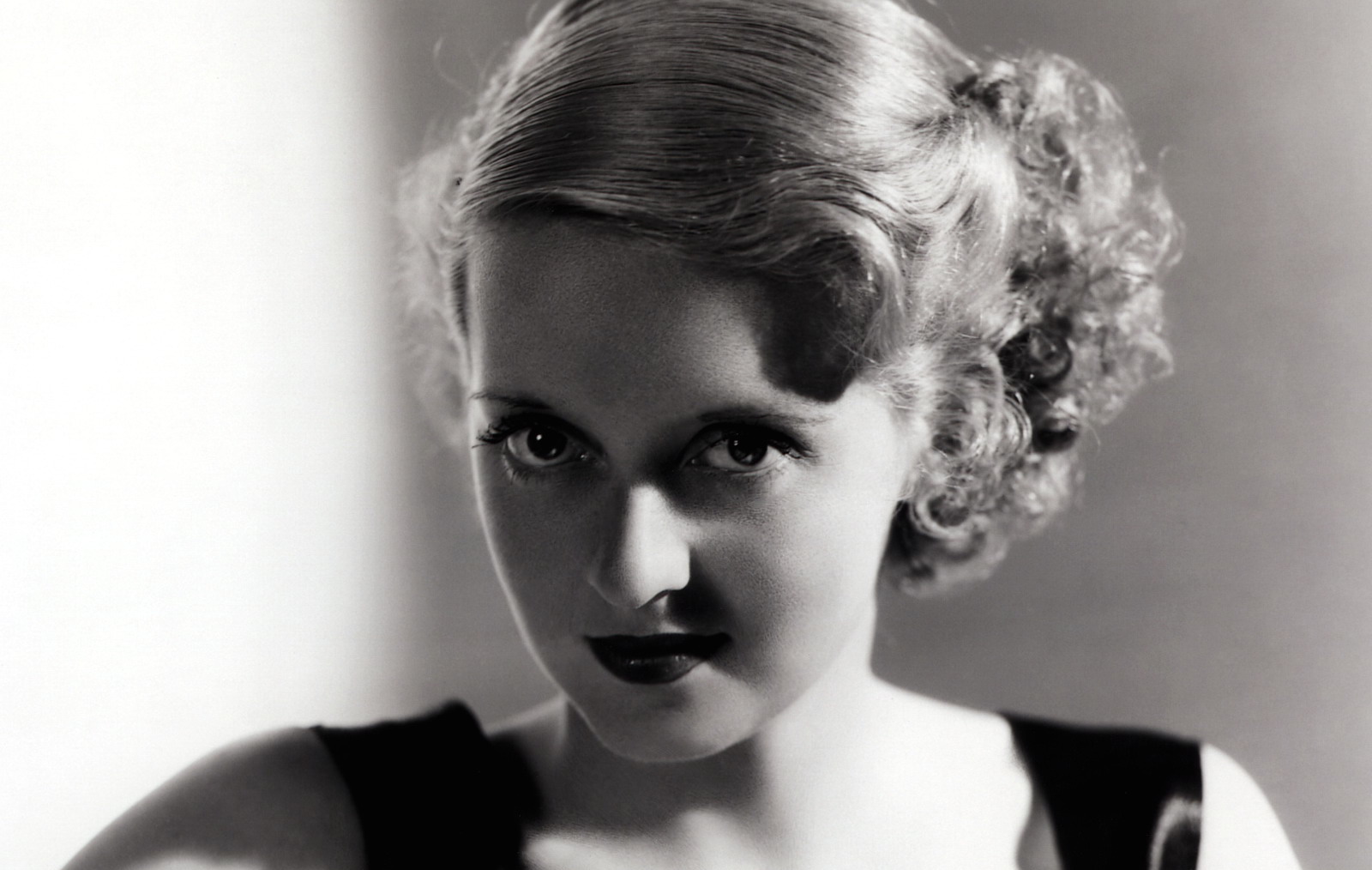 Portrait, with light and shadow. A fitting metaphor for Davis herself, a force both strong and sensitive.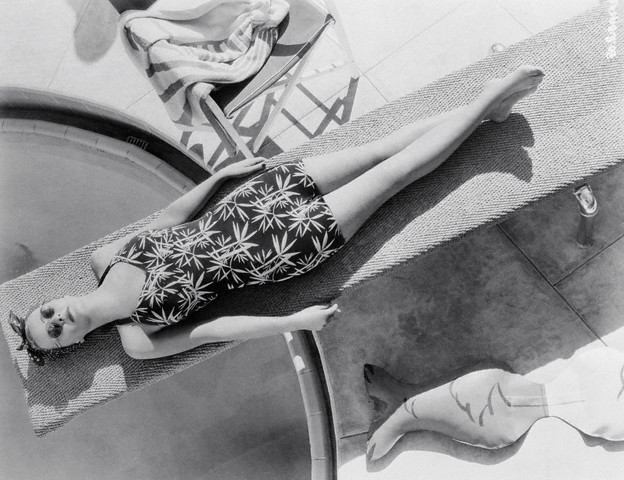 In those days, having your photo taken while lying on a diving board was all in a day's work.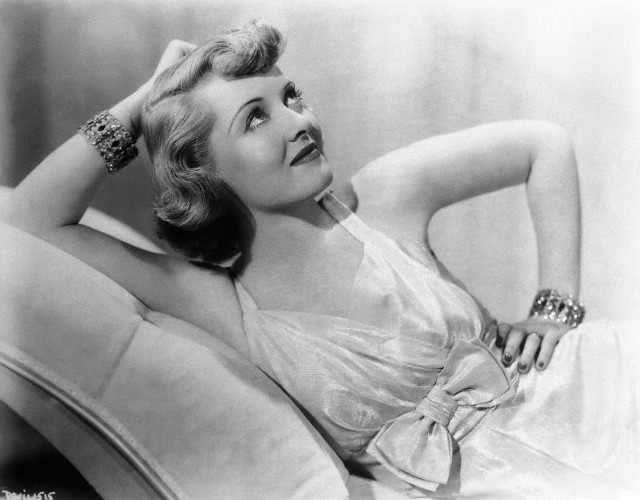 Saucy, on a sofa.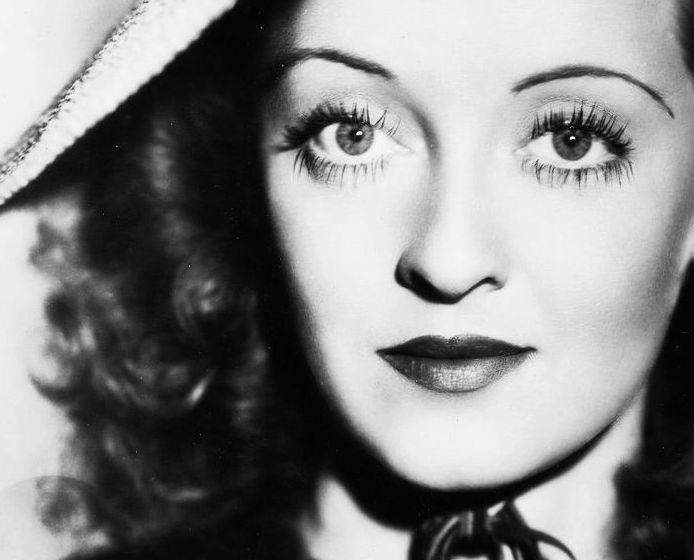 If there is anything in the frame besides Bette's eyes, we don't see it.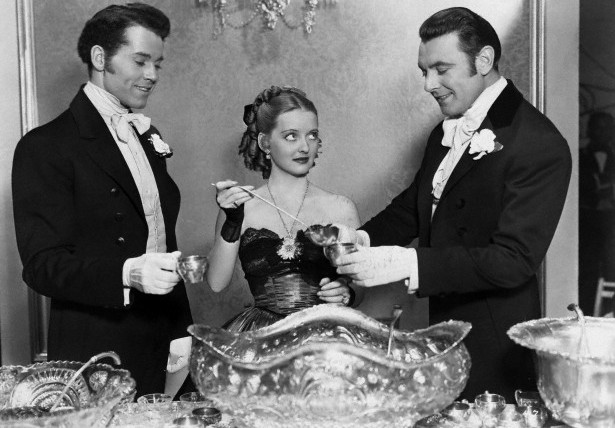 "Jezebel" (1938). Bette's second Best Actress Oscar. She earned it.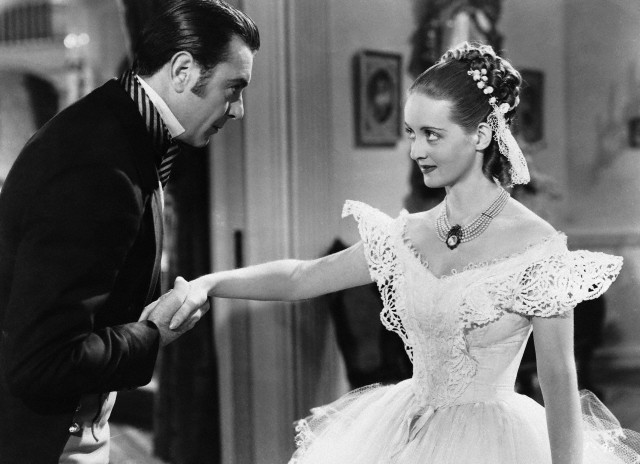 Call it what you will — magnetic force, charm, or witchcraft. The results are the same: men are hopelessly captivated.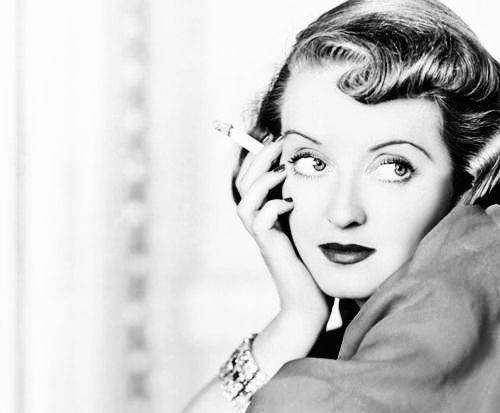 How times have changed. Imagine a star of Bette Davis's stature today posed for an official photograph with a cigarette. The effect here, however, is relaxed and effortless elegance.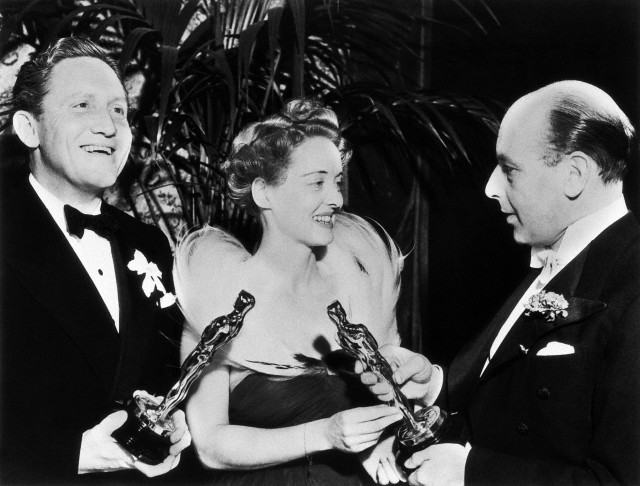 Oscar night, alongside Spencer Tracy. Davis won for "Jezebel." Tracy's Oscar was for "Boys' Town."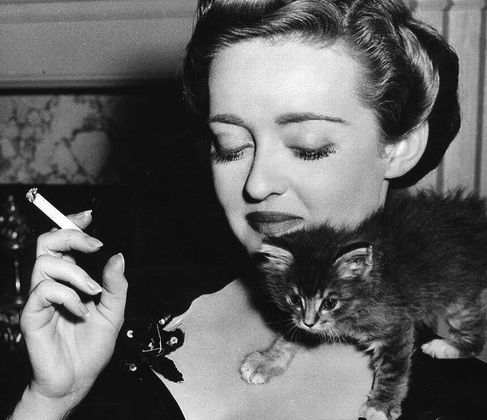 Finally, a fur that's alive.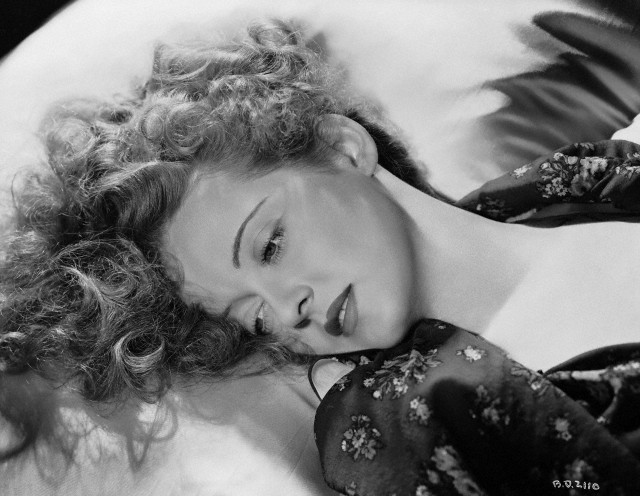 Sultry, as if there were any doubt of the embers that burned within.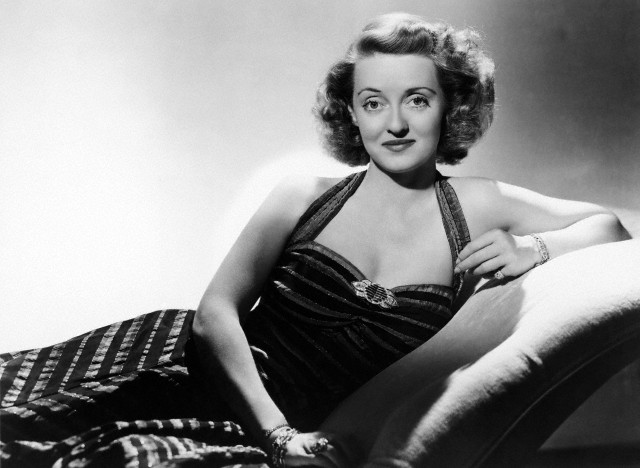 A charmer in a halter dress. Hollywood loves a good sofa. They are everywhere.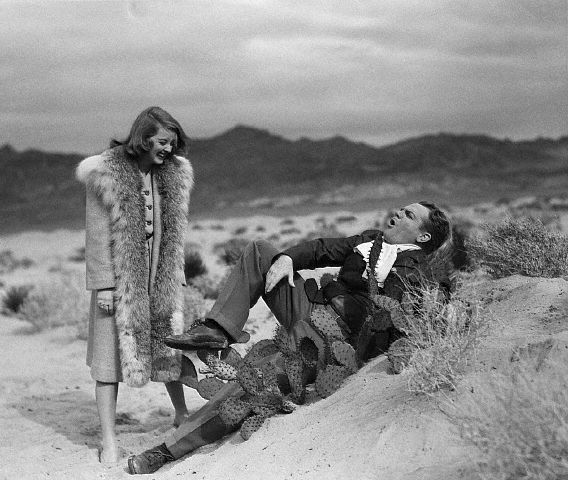 With James Cagney in Death Valley, 1941. Davis could be prickly, but not as prickly as a desert cactus.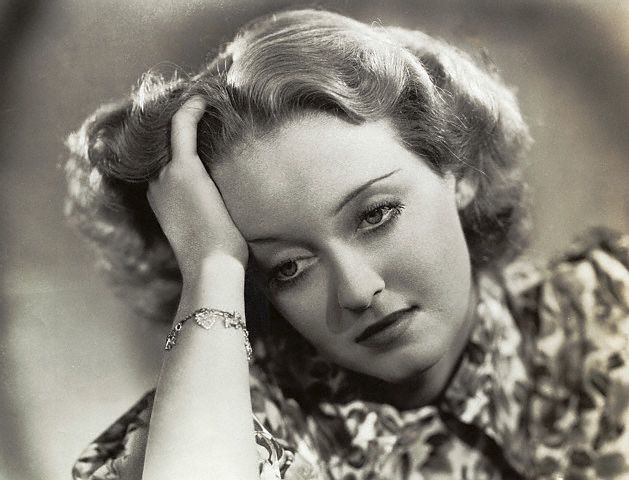 Reflective, which is another strand of Davis's many screen moods. "Dark Victory" is a good film to watch for the "brave" Bette.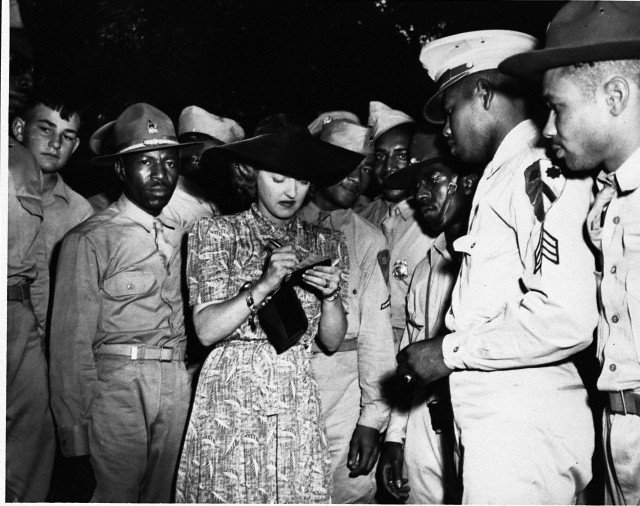 Signing autographs for soldiers during the Second World War. Davis was a tireless supporter of the troops and was President of the famous "Hollywood Canteen" where entertainers performed for men on leave.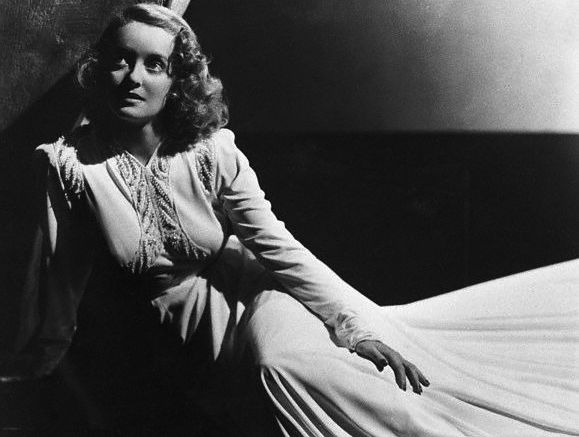 Young Bette in full glory. Her star power is obvious in a photo that doesn't have to do a thing but let her shine.
More: Bette vs. Joan: Hollywood's First and Worst Catfight