Does the name Dick Smith ring a bell? Probably not, I'd guess. So you'll be surprised when I tell you that Mr. Smith, who passed away on July 30th at age 92, was actually responsible for some of the most memorable and astonishing moments in American film.
His area of expertise: the unsung art of movie makeup.
Smith — a Yale graduate who'd originally wanted to become a dentist — was a veteran of both TV and films. On the small screen, he worked on the campy sixties horror soap, "Dark Shadows," and was Emmy-nominated four times, winning one for transforming a then-young Hal Holbrook into a considerably older Mark Twain in 1967's "Mark Twain Tonight!"
In the movie realm, Smith earned a competitive Oscar for 1984's "Amadeus," and an Honorary Academy Award in 2012. He was an innovator in using prosthetic masks; he would create facial disguises in multiple latex pieces, which allowed the actors to employ a full range of expressions while playing a part.
To his everlasting credit, he also passed on his expertise to younger artists coming along, writing seminal books on makeup and serving as mentor to many of Hollywood's top makeup artists over the years.
Let's take a look at some of Dick Smith's most impressive work: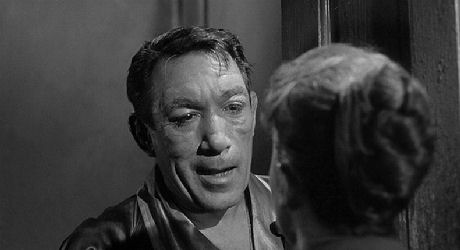 One of Smith's first major film credits came for this knockout film adaptation of Rod Serling's teleplay about an aging prizefighter looking for glory one last time against the great Cassius Clay. Anthony Quinn is boxer Louis "Mountain" Rivera, whose eventual pummeling in the ring seems totally realistic thanks to Smith's inspired work with appliances around the actor's eyes and cheekbones. He even managed to give Quinn cauliflower ears, a result of excessive blows to the head. Ouch. More.
One of Smith's most memorable creations was Dustin Hoffman's 121-year-old survivor of Custer's Last Stand, in Arthur Penn's sprawling western. This astonishing effort had Smith spending weeks sculpting the parts needed to make Hoffman's face and hands look like that of the world's oldest man. It would have been easy to go too far, to make Hoffman's character appear fake on film. He not only nailed the look, but allowed the actor to register a sympathetic, three-dimensional character from under all the prosthetics and powder. More.
Don Vito Corleone in "The Godfather" (1972)
The thinning, graying hair, prominent jowls, facial spots, along with those dark circles and sagging around the eyes: all the work of Smith, who claimed the 47-year-old Brando didn't want to wear prosthetics to transform himself into the much older Don Corleone. This meant an even longer makeup application every morning. Reminding us that makeup is not always just about the face, Smith also worked on the abundant bloodletting in the film's most violent sequences. Specifically, he perfected the use of blood squibs, so prominent in the messy demise of Sonny (James Caan) at the tollbooth. Now who can forget that scene? More.
Regan MacNeil in "The Exorcist" (1973)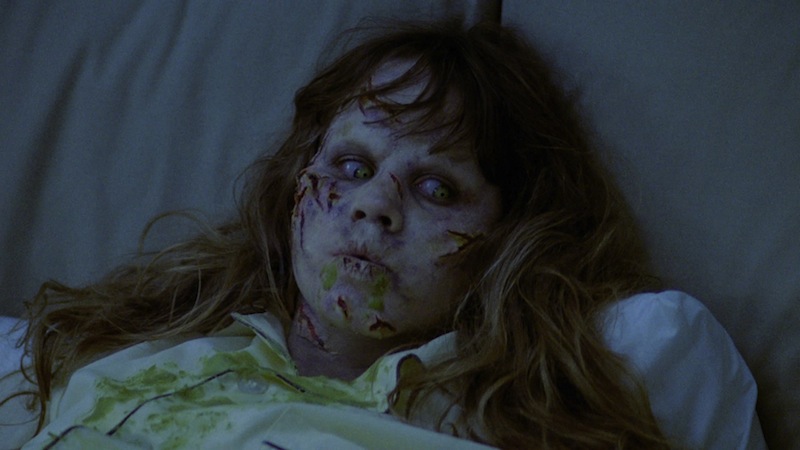 A seemingly normal 12-year-old girl is turned into a vomit-spewing, head-turning devil child right before our very eyes. "The Exorcist" is a landmark in Hollywood makeup history, with Smith's amazing work helping to realize one of the scariest films ever made. As Regan, young Linda Blair went through the ringer, having pipes attached to her along with prosthetic devices, and also enduring hours of makeup application. Smith was also instrumental in producing two key effects: making Regan's head spin around, and making welts appear on her body. His magic also turned the 44-year-old Max von Sydow into the frail, aging exorcist, Father Merrin. More.
Antonio Salieri in "Amadeus" (1984)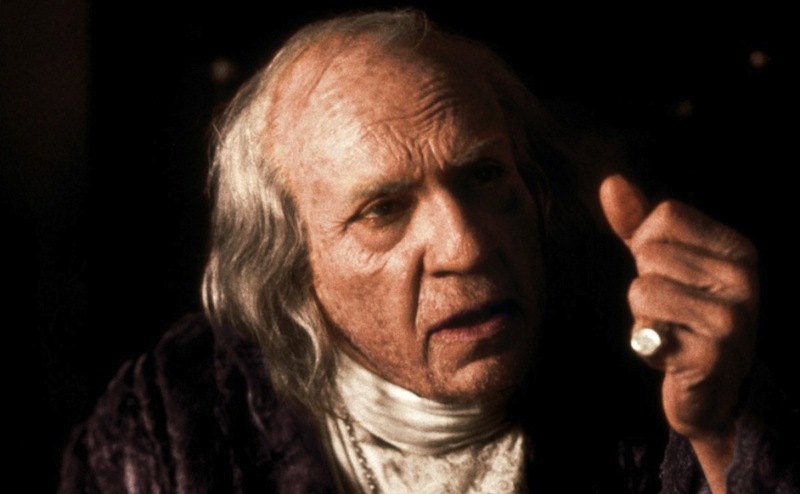 Dick Smith's one Academy Award for Best Makeup was bestowed on him for his stellar contribution to Milos Forman's multiple Oscar-winner about the rivalry between court composer Antonio Salieri (F. Murray Abraham) and childish genius Wolfgang Amadeus Mozart (Tom Hulce). His chief concern here was aging Salieri, played by the 44-year-old Abraham, to 80 years old. He added liver spots, long, thinning white hair above a bald head, prominent lines to Salieri's cheeks, and dark pockets under his eyes, making us believe in this wizened old man. For a film about genius, they needed a genius makeup man. And in Dick Smith, they found one! More.