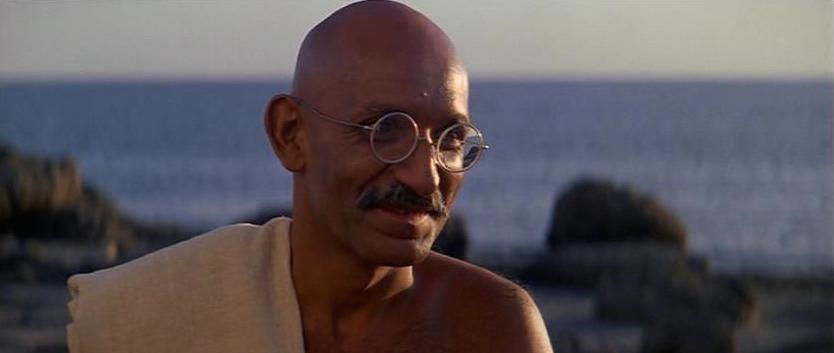 I'll never forget the segment on "60 Minutes" a couple of years ago, when Morley Safer interviewed our most famous living historian, David McCullough.
The author of countless volumes which make our past more accessible, McCullough bemoaned the younger generation's limited understanding and appreciation of history — even the history of their own country. Safer reasonably asked: "What happened?"
Not surprisingly, part of the problem lies in our educational system. McCullough suggested that we need to teach our teachers better — that no one should be able simply to major in "education," but in specific areas of learning which promote passion and depth of knowledge in one era or subject.
He then asserted that the responsibility for young people's "historical illiteracy" (his term) went beyond teachers and the system. Ultimately, the fault lies with us parents.
We don't talk about history with our children around the dinner table anymore. Too often these days, we don't even make it to the table, and even when we do, it's not for very long.
Beyond the lack of quality time and good old-fashioned conversation, more than ever our culture seems all about the present and the future. The subject of technology — how we can and will use it — dominates our collective attention.
Many private high schools today offer more specialized courses to foster practical knowledge and direction in our kids, so that they're better equipped to compete in a complex 21st century world.For instance, as a high school senior, my son didn't take American history as I did, but a class in "history of business ethics," which one day could lead him into Economics, and a job in Finance.
Rather than the classics, he took Spanish, because it's the second most spoken language in the United States. Recognizing the ascendancy of China, and how technology is shrinking the world in general, a Chinese language class was also available to him.
With the traditional, more generalized liberal arts curriculum on the wane, how easy then for dusty old history to get lost.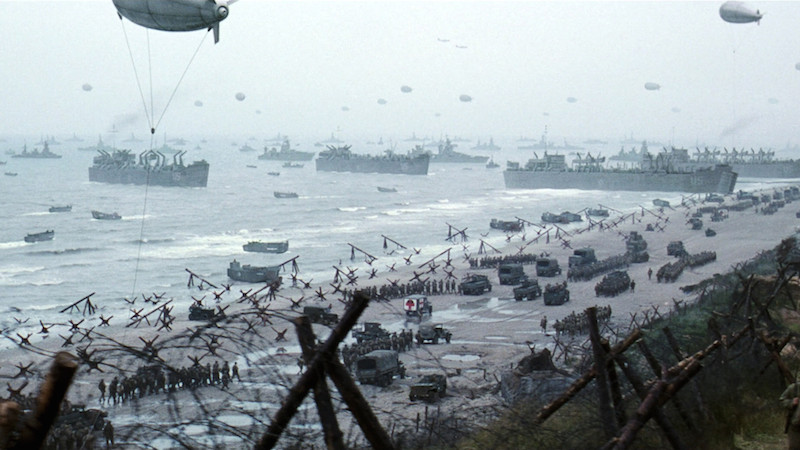 Even recognizing the important — indeed crucial — ways our children will outperform us via their technological expertise, their relative ignorance of this key subject is still dispiriting. As John Kennedy once remarked: "To see our future, we must understand our past."
McCullough himself asserted that history's relevance lies in the fact that it relates stories involving real, flesh-and-blood people, whose achievements and failures have not only shaped who we are, but also have much to teach us. Because unfortunately, part of our tendency is to repeat past mistakes.
Along with great books (like Mr. McCullough's), great film can make history truly come alive. Seeing Steven Spielberg's "Lincoln" with two of my kids reminded me about the enduring pull of the past, and the ability of movies to re-animate it. After the screening, my son and daughter doggedly fired questions at me about that tumultuous period.
If history itself is comprised of human stories, outstanding movies can make those stories feel even more immediate, more human. With that in mind, here are 25 of my favorite historical narrative films, along with quick summaries of the subjects they cover. I encourage you to watch some (or all) of them with your own children.
You'll be doing them (and yourself) a great service... and you'll also make David McCullough a very happy man.
Young Mr. Lincoln (1939) - John Ford's classic evokes the early days of the future President. Honest Abe was pretty amazing, right from the start. A young Henry Fonda captures him beautifully.
All The King's Men (1949) - Relates the story of a power-mad Southern Governor based on Louisiana's Huey Long. Confirms once and for all that absolute power corrupts — absolutely!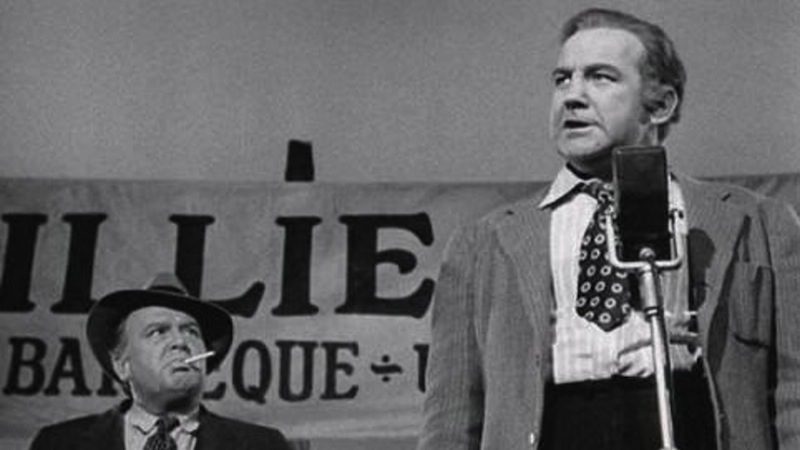 A Night To Remember (1958) - The second — and I think the best — "Titanic" movie. More authentic, more literate script, though fewer effects than the bloated, bubblegum James Cameron version.
Inherit the Wind (1960) - Recreation of the Scopes "Monkey Trial" challenging Darwin's "Ascent of Man" theory. My, how far we've come (or have we)? Regardless, one of our best courtroom dramas.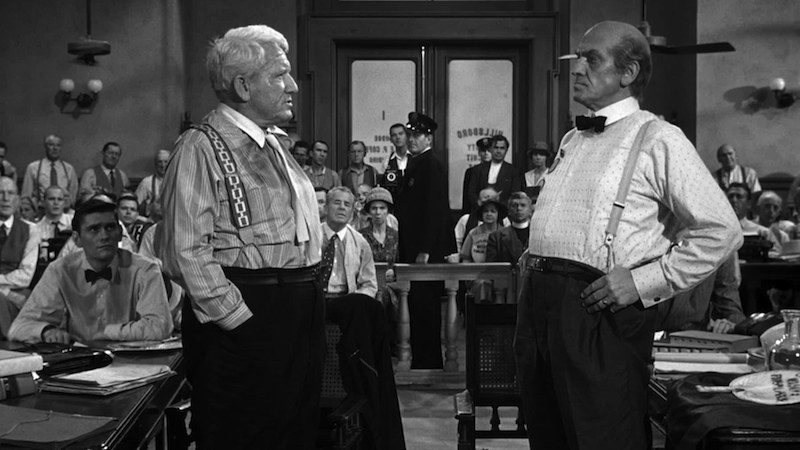 Judgment At Nuremberg (1961) - Excellent dramatization of the post-World War 2 trial of Nazi war criminals. Long but riveting, with a powerhouse cast. Watch for Judy Garland (she doesn't sing).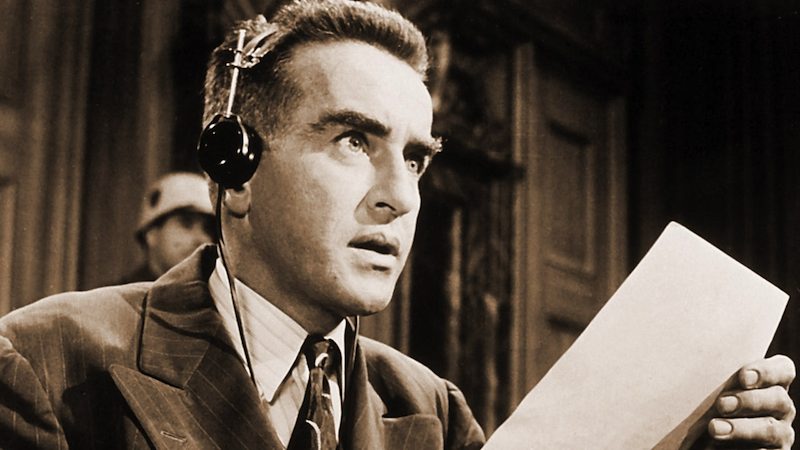 The Longest Day (1962) - D-Day, June 6, 1944. What an invasion! So many ships, tanks, and stars! Sprawling and vastly entertaining, "Day" is a worthy companion to "Saving Private Ryan."
A Man For All Seasons (1966) - Sir Thomas More vs. King Henry VIII in not-so-merry old England. How one man lost his head to keep a clean conscience. Good history, great movie.
The Battle Of Algiers (1966) - Covers the little-remembered Algerian struggle for independence in the late '50s. "Battle" achieves a powerful sense of immediacy, and deserves a wider audience.
The Missiles Of October (1974) - The Cuban Missile Crisis revisited. Again, we live through the most terrifying thirteen days in our history, when nuclear Armageddon felt like a real possibility.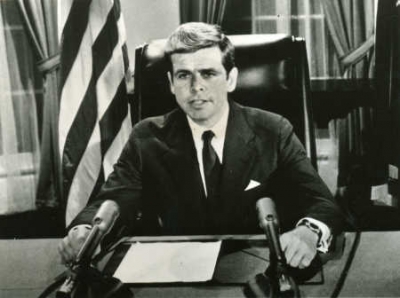 All The President's Men (1976) - Follows the investigation that ended up toppling a President. Never happened before, hasn't happened since. Top-notch performances, superb filmmaking.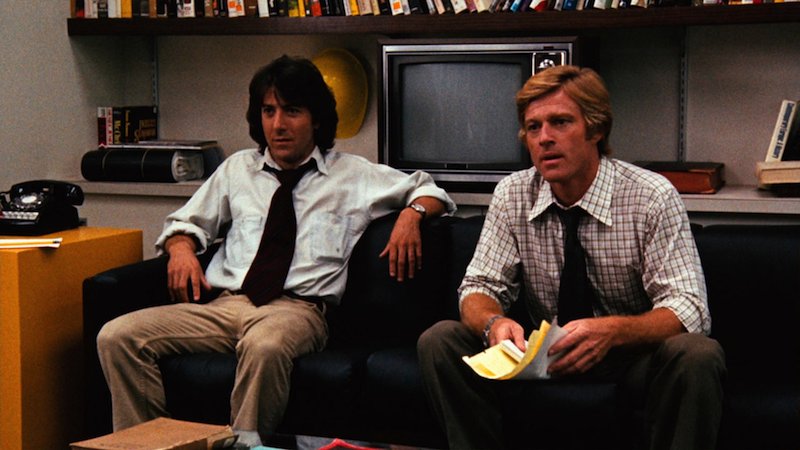 Gallipoli (1981) - Recreates the disastrous World War I battle that few remember today. One of the most vivid films ever made about the sheer waste of war. Look for a young Mel Gibson in a key role.
Reds (1981) - A now-forgotten American's first-hand view of the Russian Revolution. A true epic, the kind they won't make anymore. Oh, and star power too: Warren Beatty and Diane Keaton both excel.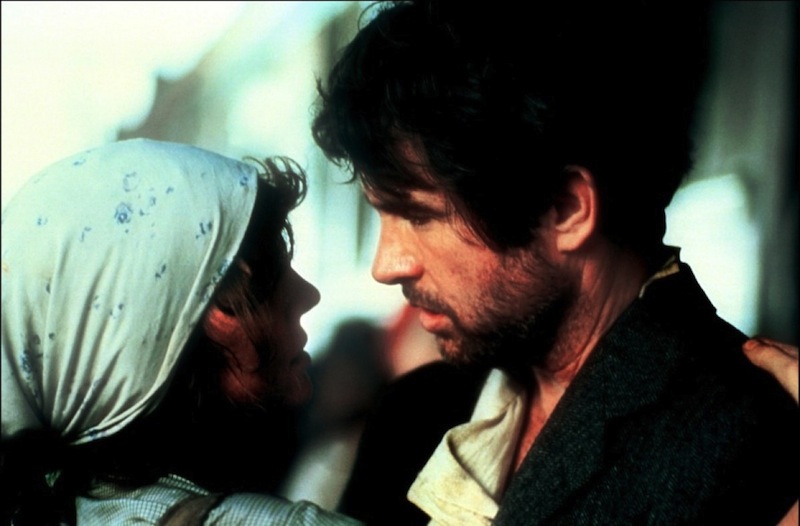 Gandhi (1982) - Absorbing biography of leader who (at long last) helped win India its independence. Ben Kingsley literally becomes Gandhi and won an Oscar — but of course he did!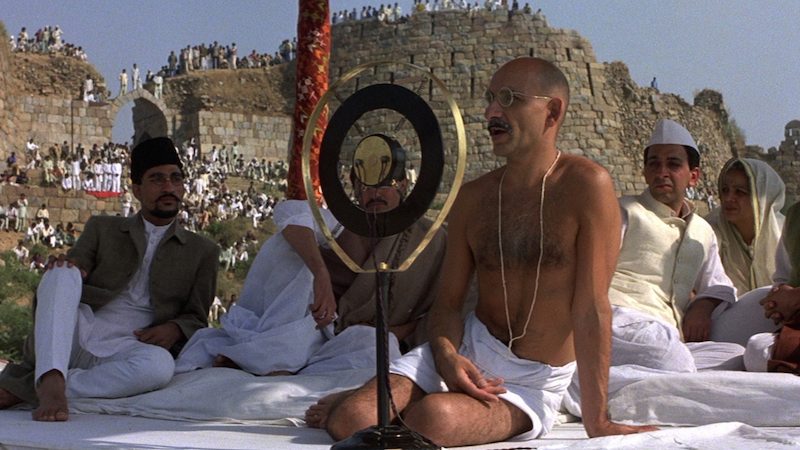 Danton (1983) - Relive the French Revolution, in all its ugliness, devastation, and chaos. Stunningly rendered by the French — who else? And Depardieu is fabulous in the title role.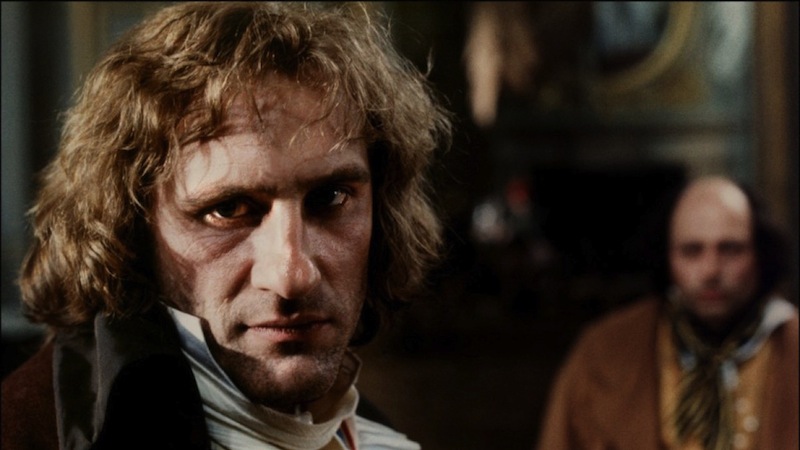 The Killing Fields (1984) - New York Times reporter covers the horrific '70s Cambodian Invasion. His native associate and interpreter eventually gets left behind. Incredible but true story.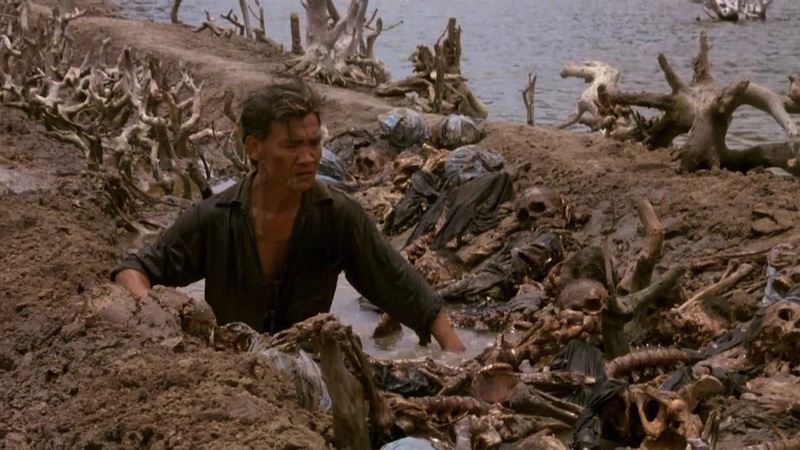 The Official Story (1985) - Portrays the grim aftermath of Argentina's "Dirty War" in the 1970s, as a woman decides to uncover the identity of her adopted daughter's real mother, a victim of this outrage.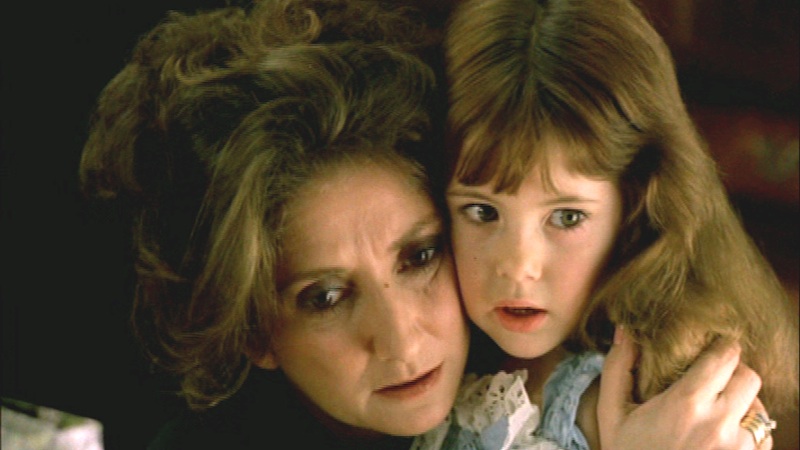 The Last Emperor (1987) - Covers the eventful life of Pu Yi, China's last emperor from the early-mid 20th century. Talk about a tumultuous period! Look for Peter O'Toole as young Pu Yi's tutor.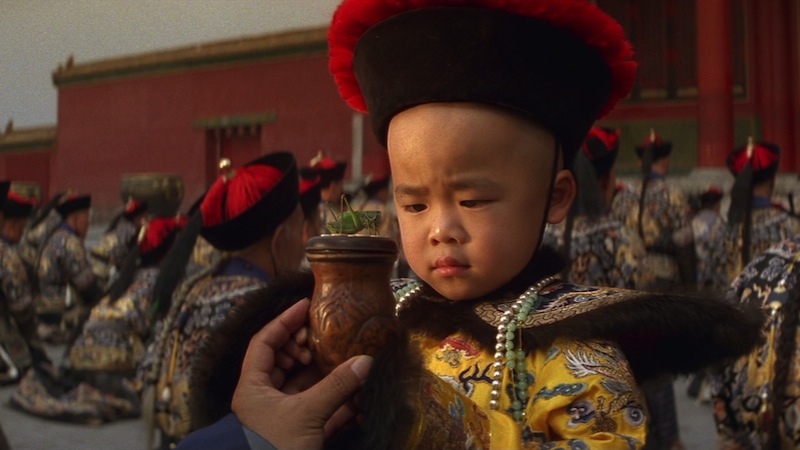 Glory (1989) - Retraces the contributions of the first black regiment during the Civil War. Matthew Broderick is fine as the Captain, but black players Morgan Freeman and Denzel Washington steal it.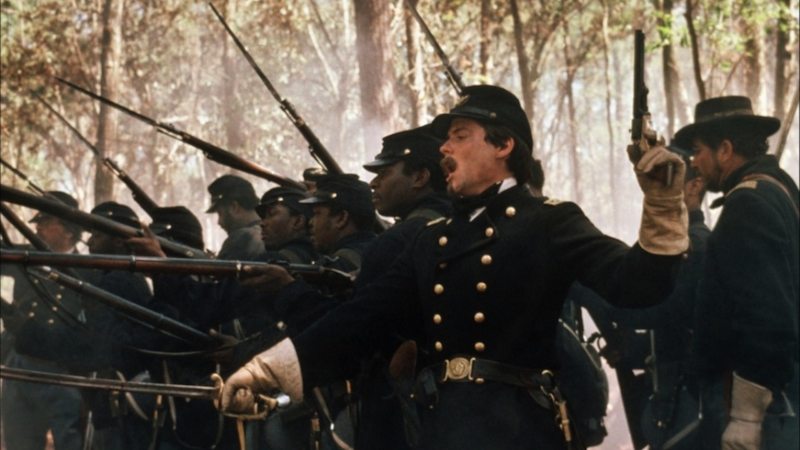 Born On The Fourth Of July (1989) - True story of Ron Kovic, a gung-ho Vietnam recruit who comes back from the conflict disabled and disillusioned, and joins the opposition. Tom Cruise is tops.
Malcolm X (1992) - Spike Lee's penetrating portrait of the slain black leader is enhanced by pungent period atmosphere, and a "born to play this part" turn from Denzel.
Schindler's List (1993) - Sacrificing his own comfort and safety on a daily basis, an Aryan named Oskar Schindler manages to save countless Jews during World War II. A Spielberg triumph.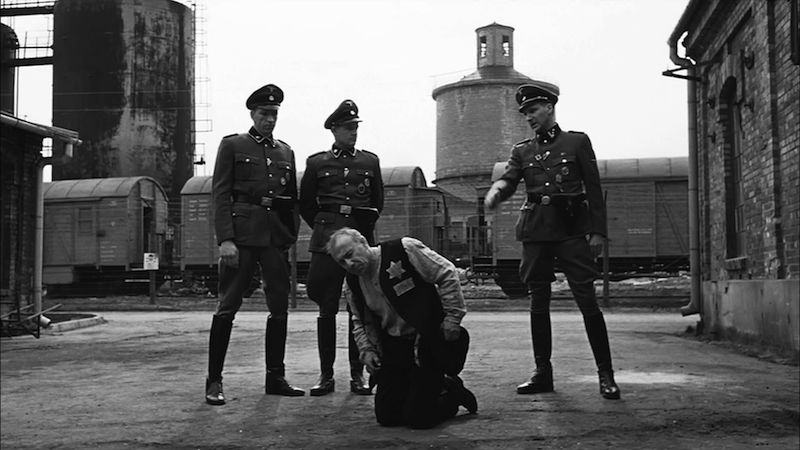 Apollo 13 (1995) - Inspiring film recreates the space flight that almost ended in tragedy during the hey-day of America's space program. A study in perseverance, teamwork, and cool under pressure.
Downfall (2004) - Brilliant portrait of Hitler's last days in his underground bunker. Breathtakingly authentic, with a bravura performance from Bruno Ganz as the broken Fuhrer.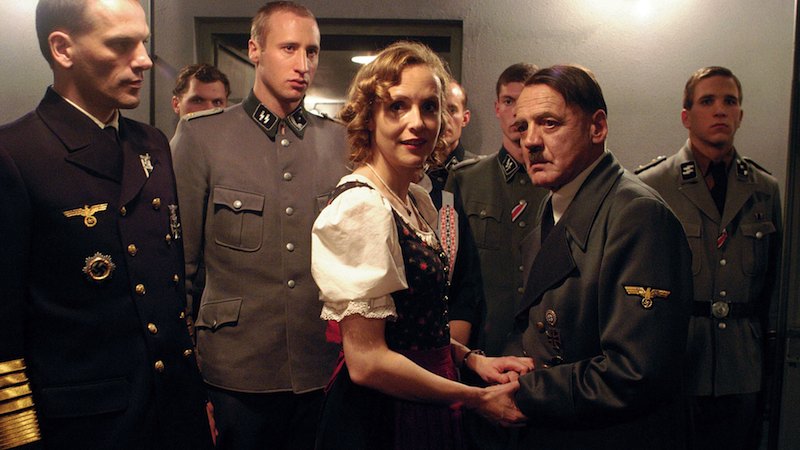 Milk (2008) - Relates the story of San Francisco's first openly gay elected official in the '70s, who met a tragic end. Sean Penn turns in a fearless, dead-on portrayal of activist Harvey Milk.
City Of Life And Death (2009) - "City" unflinchingly portrays the Rape of Nanking in the late '30s, an overlooked atrocity today that (back then) signaled Japan's aggressive, conquest-minded stance.