The actress who in 1938 came out of nowhere to win the most coveted role in Hollywood once said: "I'm not a film star; I am an actress. Being a film star is such a false life, lived for fake values and for publicity… Actresses go on for a long time and there are always marvelous parts to play."
Vivien Leigh was first and foremost a creature of the theater who only made twenty films. Still, over the course of her career she managed to win two Best Actress Oscars, becoming the first British subject to receive that award.
Even as her manic depression kicked in shortly after the Second World War, she never let it totally consume her or destroy her career. For someone who struggled mightily with the demands of real life, acting became her best therapy.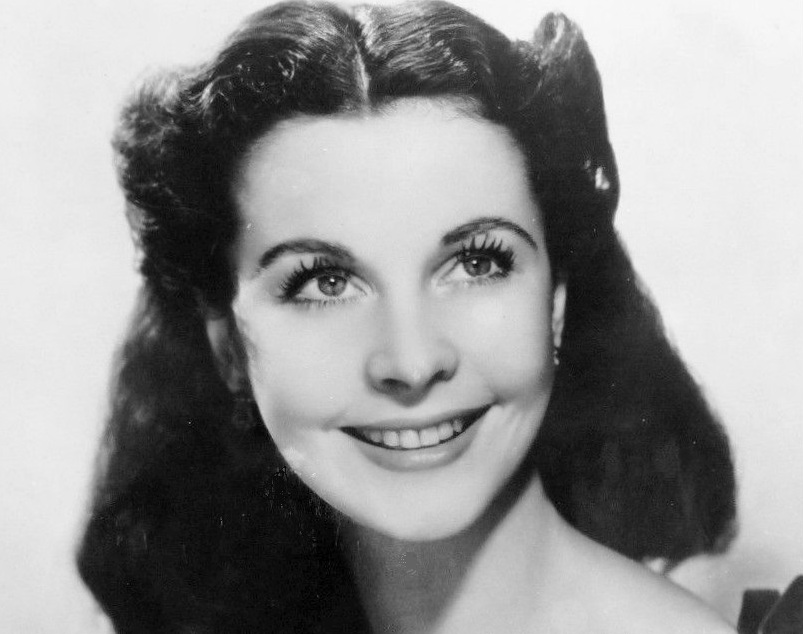 She was born Vivian Mary Hartley in colonial India in 1913, the only child of Ernest, a broker, and his wife Gertrude. Her mother taught Vivian to love literature and the arts early on. With her encouragement, the exquisite little girl made her stage debut at age three, performing "Little Bo Peep" at an amateur theatrical revue. She would never lose her love of the footlights from that day on.
At age six, Vivian was sent to a school in London, where she befriended Maureen O'Sullivan, who'd also make a name for herself in Hollywood. It was to Maureen that Vivian first confided her ambition to be "a great actress."
After attending several different schools across Europe as her parents traveled, the family returned to Britain in 1931. Vivian's acting ambitions were reignited on seeing her friend Maureen in a West End production, and soon after she enrolled at London's Royal Academy of Dramatic Arts (RADA).
Then Vivian met Herbert Leigh Holman, an older barrister, and they married the following year. The aspiring actress temporarily withdrew from her studies to start a family, giving birth to her only child, Suzanne, in 1933.
Soon after, Vivian resolved to get serious about her career, and found herself an agent. She also decided to adopt her husband's middle name and become "Vivian Leigh."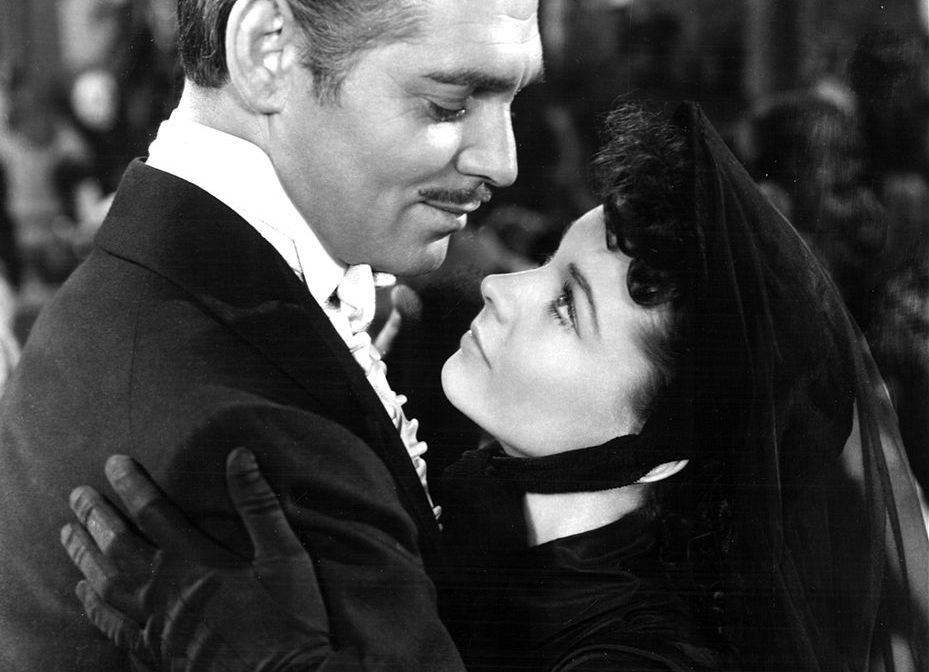 On the strength of her raw potential and astonishing beauty, she was brought to the attention of top producer Alexander Korda, who initially declined to sign her. Then Vivian got cast in a play called "The Mask of Virtue," winning raves. (It was during the run of this play that the spelling of her first name was changed to "Vivien").
Korda saw the production and promptly changed his mind. Vivian finally got her contract.
Rising actor Laurence Olivier had also seen "Mask," and contacted Vivien with compliments on her performance. In 1937, they'd be cast together in Korda's "Fire Over England," and their love affair began in earnest.
By 1938, Vivien's agent was Myron Selznick, older brother of David, the industry wunderkind who was then producing the Civil War epic "Gone with the Wind". The casting of plum part Scarlett O'Hara, the movie's heroine, had involved auditioning most every female star in Hollywood, but the younger Selznick was still undecided.
Vivien told Myron she wanted to be considered, and flew to Los Angeles with Olivier to make her case in person. Myron took the couple to watch the filming of Atlanta in flames. When David came up to meet them, Myron said: "Hey, genius. Meet your Scarlett O'Hara."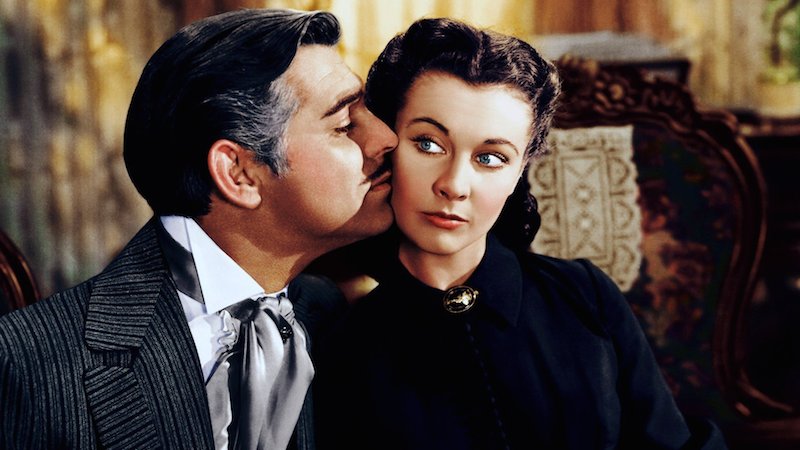 David Selznick tested her the next day, and both he and director George Cukor (who'd eventually be replaced by Victor Fleming) were impressed. Competing against finalists Paulette Goddard, Joan Bennett, and Jean Arthur, dark horse Vivien finally got the nod.
A long, demanding shoot yielded a rich reward, as Vivien Leigh ended up winning her first Academy Award for Best Actress. Virtually overnight, she became the hottest name in Hollywood.
Her now soon-to-be husband Larry was also breaking through, first in 1939's "Wuthering Heights," followed by "Rebecca" and "Pride and Prejudice." Vivien had lobbied hard to play opposite him in all these pictures, but did not prevail.
She also wanted Larry for the wartime romance "Waterloo Bridge" (1940), but MGM cast Robert Taylor instead, who was then considered a bigger box office draw. Fortunately, she and Taylor clicked on-screen, and "Bridge" became a big hit.
In early 1941, the now married Oliviers appeared in "That Hamilton Woman" (1941), a dramatization of the relationship between Lord Horatio Nelson and Lady Emma Hamilton during the Napoleonic Wars. Beyond outstanding entertainment, the film was thinly veiled propaganda encouraging America's entry into the war. It became Winston Churchill's favorite film: he claimed to have watched it over eighty times.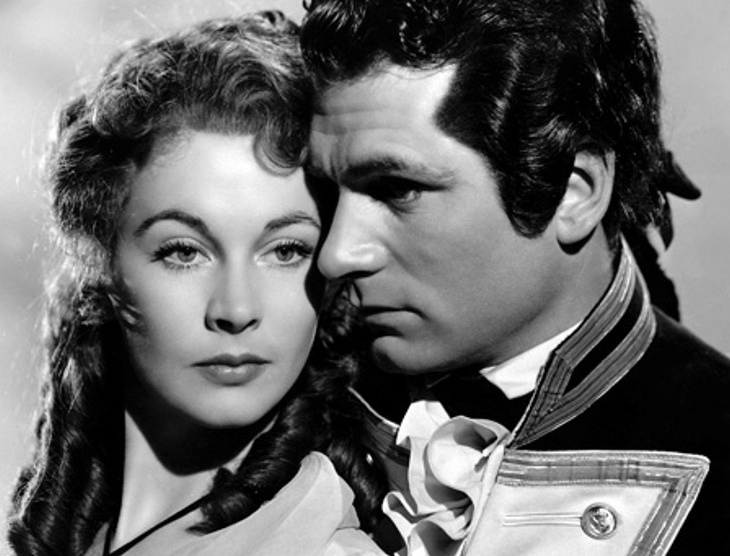 The Oliviers went back to Britain for the duration of the conflict in 1943, though they toured a great deal for the troops. In 1944, Vivien contracted tuberculosis, the disease that would eventually take her life.
The following year, while filming "Caesar and Cleopatra," she learned she was expecting but miscarried soon after. This caused a severe depression, followed by a complete breakdown. Vivien was soon diagnosed as manic depressive.
Though not totally surprised, Larry was crushed. Still, by 1946, Leigh was back onstage in a London production of Thornton Wilder's "The Skin of Our Teeth."
By this time, Larry was heavily involved in the Old Vic Theatre, and to raise money for it, he and Vivien went on a theatrical tour of Australia and New Zealand. It was there that Olivier hired a young Aussie actor named Peter Finch.
The tour was a grueling, arduous undertaking punctuated by frequent quarrels between the famous couple. Vivien's behavior seemed increasingly erratic. Exacerbating the tension was the fact that, unbeknownst to Larry, Vivien had begun a torrid affair with Finch.
After the tour, Vivien told Larry that while she would remain his wife and partner, she was no longer in love with him. He was devastated, but the couple resolved to stay together. Her turbulent relationship with Finch would continue, on and off, for years.
In 1949, Olivier directed his wife in the original London production of Tennessee Williams's "A Streetcar Named Desire." Though reviews of Vivien's Blanche DuBois were mixed, the production was a success. When the movie was being cast stateside, Leigh was the obvious choice, as Jessica Tandy, who'd originated Blanche on Broadway, had done very little film work.
Director Elia Kazan, who'd also helmed the Broadway production, would have preferred casting Tandy. Still, having initially regarded Vivien as a "small talent," he became increasingly impressed by her sheer dedication to getting the role just right. Importantly, she and Brando also got along.
At the 1952 Academy Awards, Leigh's name was called for Best Actress. Once again, this British player had won the big prize playing a Southern belle.
In 1954, she and Finch were cast in the film "Elephant Walk." Leigh had a breakdown on the set, no doubt exacerbated by the renewed proximity to her lover. By now, Vivien's bipolar episodes were widely known, and the studios viewed casting her as a significant risk. Thus she would make only four films over the following decade, with Stanley Kramer's "Ship of Fools" (1965) her swan song.
In 1960, she and Larry finally divorced. Though the two were totally spent as a couple, they never stopped loving each other. Even after the split, Vivien would always keep a picture of Larry on her dressing room table.
In 1967, Vivien was rehearsing for the upcoming London production of "A Delicate Balance," co-starring Michael Redgrave, when she was hit by another attack of tuberculosis. She died of the disease quite suddenly on July 7th, age 53. The following night, the lights of every West End theater were dimmed in silent tribute.
Even while tormented by mental illness, Vivien Leigh was a trouper to the end. Against stiff odds, she achieved her life goal: to be known and respected as a great actress, not just a big star.
Thank you, Miss Scarlett.