Keep all those "Zoolander" jokes to yourself, because being a model in a movie doesn't necessarily mean a pretty face (or body) catwalking across the screen for mere amusement or titillation, or because the director needed a hot date for the Screen Actors Guild awards. Underneath the high cheekbones and sculpted abs often lie the makings of a great actor. Here are some of the folks who made astonishingly smooth moves from still photography to motion pictures.
Lauren Bacall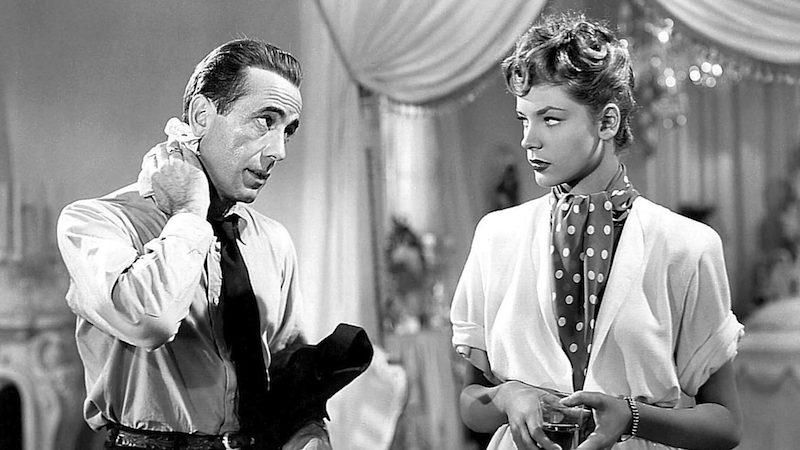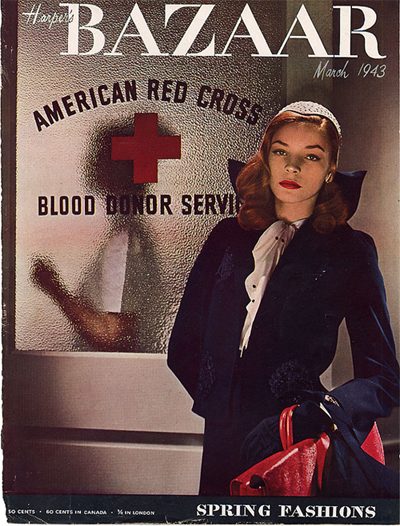 When Diana Vreeland was the fashion editor of Harper's Bazaar, she met Lauren Bacall (born Betty Joan Perske) during a model casting session. Bacall made the cover of the magazine in March, 1943. That cover caught the eye of Howard Hawks's wife, who urged the director to call in Bacall for a screen test. The rest is cinematic history. Her exotic looks and husky voice helped Bacall become the perfect partner (on- and off-screen) to Humphrey Bogart in "To Have and Have Not," followed by winning turns in "The Big Sleep," "Dark Passage," and "Key Largo." Her career would continue well past Bogart's death in 1957; in fact, as she approaches her 90th birthday this fall, she's still working. Bravo, Betty!
Cybill Shepherd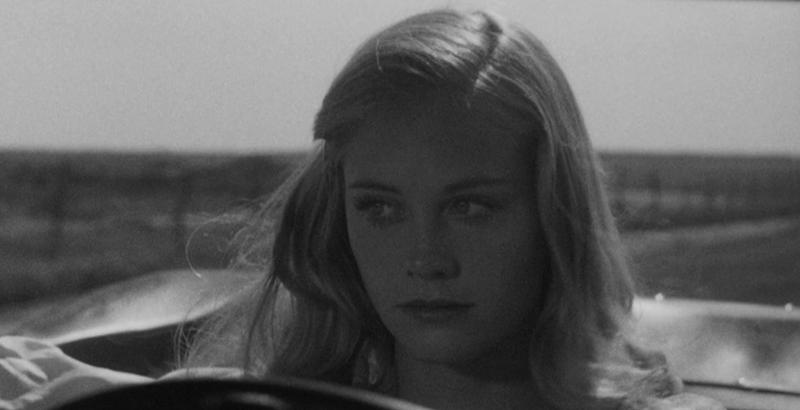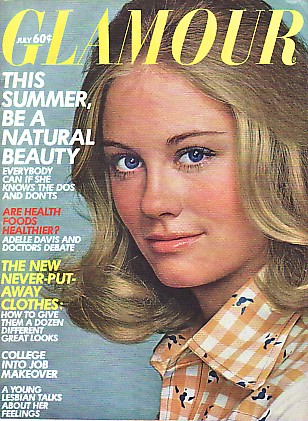 While still in the process of casting a key female role in the coming-of-age drama "The Last Picture Show" (1971), director Peter Bogdanovich happened to see Shepherd's Glamour cover — and he knew his search was over. Shepherd made her film debut as Jacy Farrow, the coquettish town beauty who's on a mission to find the perfect husband even if it means breaking a few hearts along the way. In her most infamous scene, Shepherd does a diving-board strip tease at a pool party. It's an excruciating sequence to watch, thanks to Shepherd's ability to summon her most awkward, self-conscious, desperate-to-be-liked inner teenager. That scene alone show you how right-on Bogdanovich's instincts were when he picked Shepherd for the part.
Uma Thurman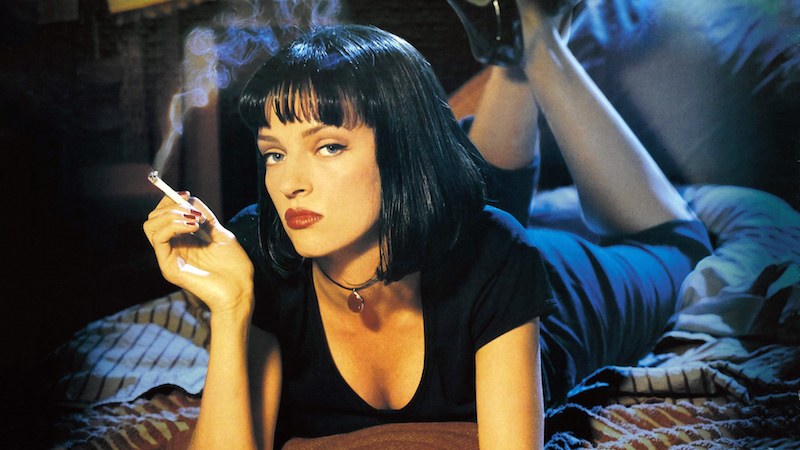 After a few years as a fashion model, Thurman decided to go all-in with acting. Her first noteworthy film role was in "Dangerous Liaisons" (1988), in which she had the honor of being deflowered by John Malkovich in one his creepiest roles. It wasn't until "Pulp Fiction" (1994) that Thurman really showed off her thespian skills, perfectly playing a film noir vixen opposite John Travolta's old-school thug. Not only did this former model nab an Oscar nomination for her work, she also proved she could keep up with Mr. Saturday Night Fever in that classic dance sequence. Go, Uma! Director Quentin Tarantino used her again in his "Kill Bill" films, but for us, watching her moves in "Pulp" was a high point. (We also loved her in Richard Linklater's "Tape," opposite then-husband Ethan Hawke.)
Andie MacDowell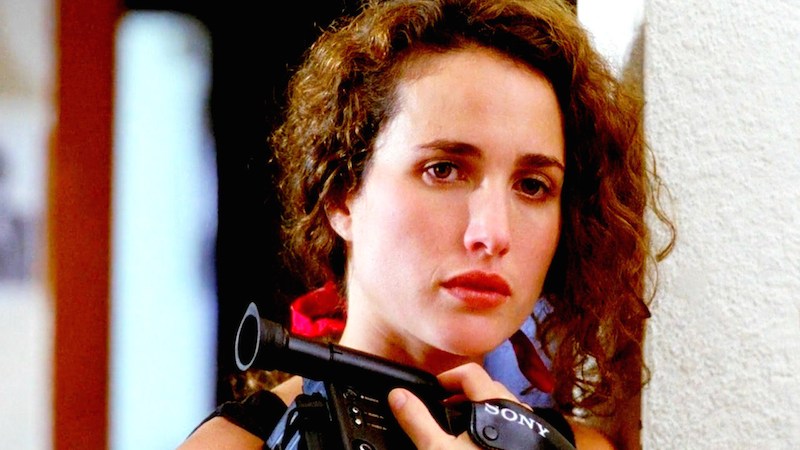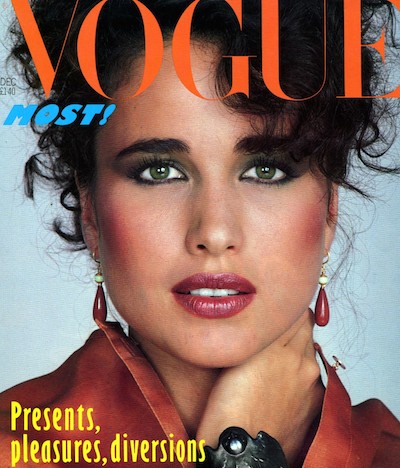 You can thank Steven Soderbergh for delivering one of the most surprising model-turned-actress metamorphoses in Hollywood history. He cast Vogue model and "face of Calvin Klein" Andie MacDowell in his breakthrough indie film, "Sex, Lies and Videotape," and her assured, understated performance blew both critics and moviegoers away. Just how impressive was she? Here's what Rolling Stone critic Peter Travers wrote at the time: "From her first moment, MacDowell commands attention and richly rewards it with a tartly amusing and affecting performance that first bewitches and then breaks your heart." The now-serious actress would go on to successful turns in movies like "Groundhog Day" and "Four Weddings And A Funeral."
Mark Wahlberg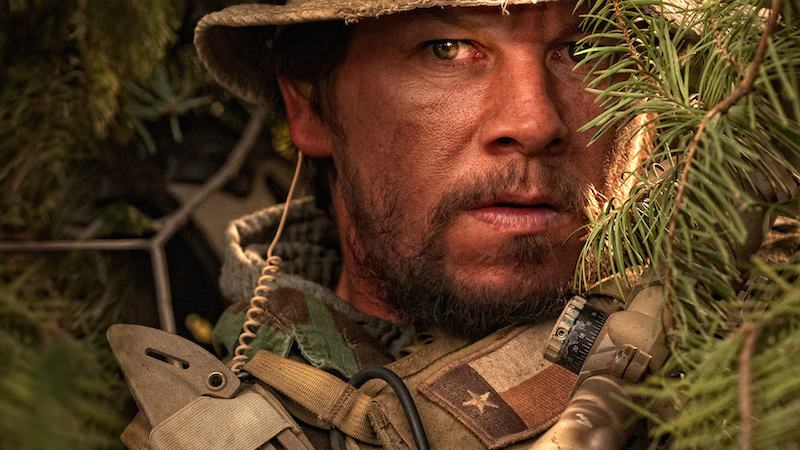 The pickings are slimmer when it comes to finding men who've made the successful move from modeling to acting, but Wahlberg is one formidable example. His career arc — which has taken him from rap MC ("Marky Mark and the Funky Bunch") to poster boy for Calvin Klein boxer briefs to the star of "Boogie Nights" (1997) — is a once-in-a-lifetime spectacle. As porn star Dirk Diggler in "Nights," Wahlberg shows off incredible range, going from a naive suburban boy to a drug-addled egomaniac. More recently, I admired his work (which must have been punishing) in the gripping war film, "Lone Survivor" (2013), which the actor also produced.
Djimon Hounsou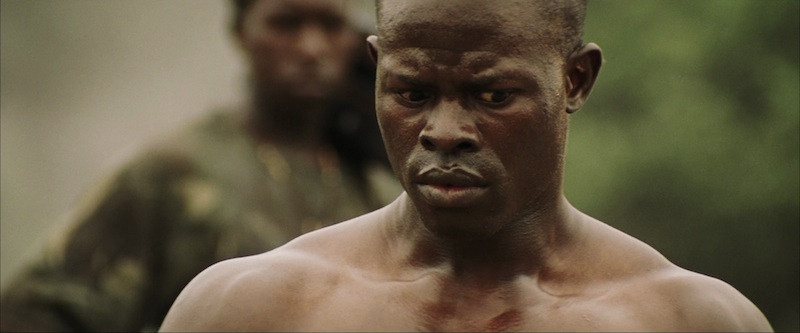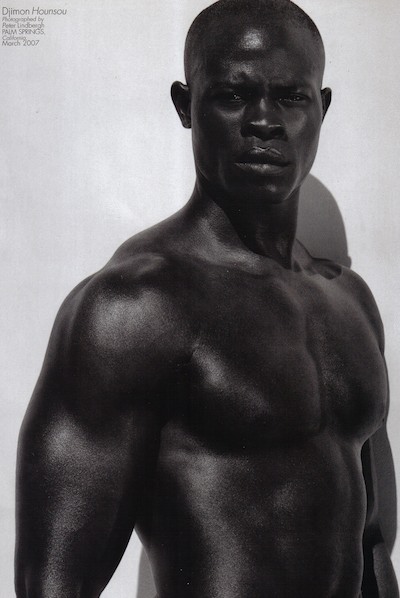 Hounsou, who was coaxed into a modeling career by designer Thierry Mugler and who appeared in two noteworthy music videos ("Straight Up" with Paula Abdul and "Love Will Never Do (Without You)" by Janet Jackson) made an impressive showing in movies like "Gladiator" (2000) and "Blood Diamond" (2006). Perhaps his most impressive outing, however, is in Irish director Jim Sheridan's 2003 tale about the lives of U.S. immigrants, "In America." Hounsou plays a bitter HIV-positive Nigerian artist who ultimately has a life-altering effect on an Irish family living in his tenement. He earned a Best Supporting Actor Oscar nod for his efforts.
Jennifer Lawrence
Yes, it's true that Lawrence was once a model, but the 24-year-old has already racked up so many accolades for her film work that modeling already seems like a really minor footnote. Right out of the box, she earned an Oscar nomination for her first starring role in the bleak drama, "Winter's Bone" (2010), and then followed that up with a full-fledged Best Supporting Actress Oscar for her work opposite Bradley Cooper in the romantic-dramedy "Silver Linings Playbook" (2012). The following year, Lawrence nearly stole the whole show as a quirky, temperamental housewife in "American Hustle" (2013). This is a remarkable achievement, considering her actual screen time was paltry compared to co-stars Christian Bale, Bradley Cooper and Amy Adams.