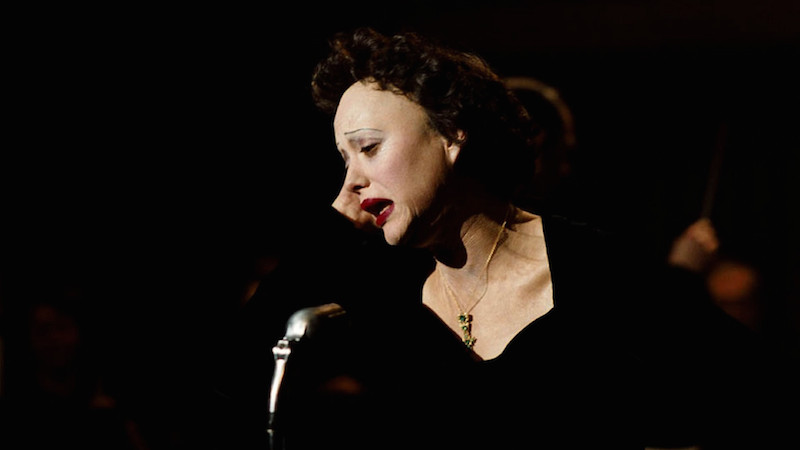 James Brown, the "Godfather of Soul," will finally get his due in director Tate Taylor's "Get On Up," out this week some 12 years after Brian Grazer (who co-produced it with Mick Jagger) first tried to get the project off the ground.
Early reviews champion star Chadwick Boseman's kinetic performance as "The Hardest Working Man in Show Business." Congrats, Chadwick: those are very big (and very active) shoes to fill.
This is just the latest addition to a treasure trove of music biopics that have made some serious box office noise over the decades. Below are ten that deserve a debut or encore performance on your home screen. Pick one, and give your eyes and ears a treat.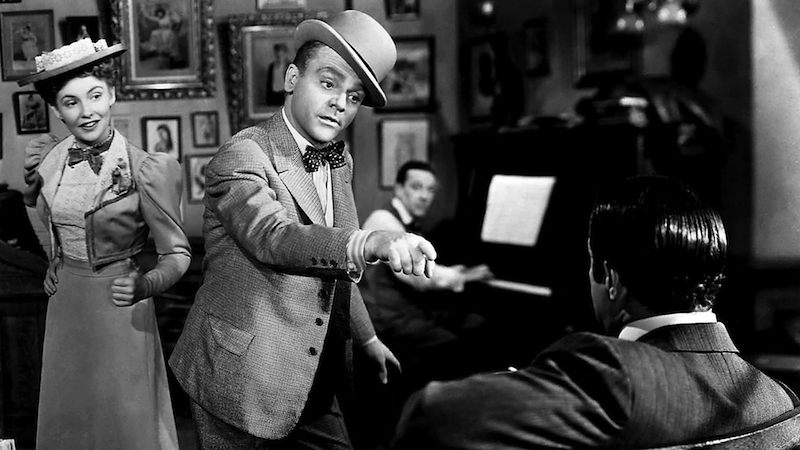 In the early twentieth century, showman George M. Cohan composed some of our country's most patriotic songs ("You're A Grand Old Flag," "Over There") just when we needed them most. James Cagney won his only Oscar playing this fabled figure, using all the song-and-dance talent his typical tough guy roles prevented him from displaying. The film is a nostalgic delight, and a perennial favorite for Independence Day.
Doris Day fans should pounce on this biopic of Ruth Etting, an aspiring torch singer who wanted fame enough to let an intimidating Chicago gangster (James Cagney) force a lot of doors open for her. Out of gratitude and fear, she marries him, and over time, his possessiveness threatens to ruin her life and career. This underexposed film garnered six Oscar nods, including one for Cagney, and Daniel Fuchs won for his story.
Hal Ashby's superlative film about legendary folk singer Woody Guthrie remains a national treasure. We follow the balladeer (played by David Carradine) as he leaves his dusty Texas town in the pit of the Depression and travels the country, mostly by hopping freight trains. Along the way, he's inspired by the grit and essential goodness of the American people. Among its six Oscar nods, Haskell Wexler won for his stunning cinematography.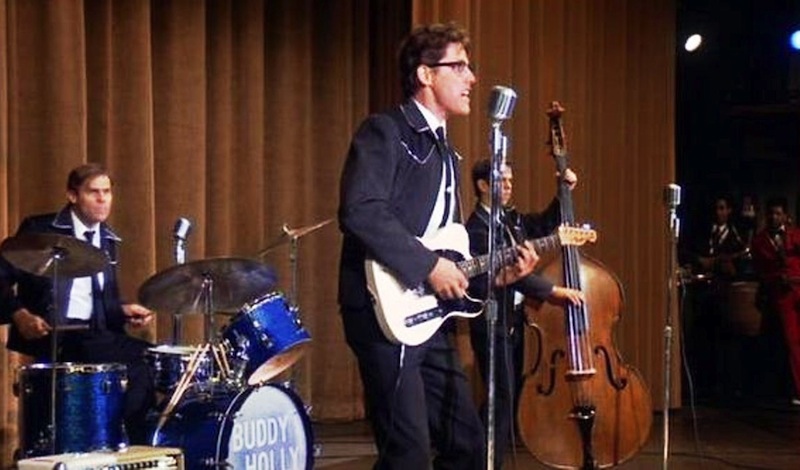 Did you know that the iconic early rock song "Peggy Sue" was originally titled "Cindy Lou," the name of Buddy Holly's girlfriend? You learn that and a whole lot more in this atmospheric biopic of the rock 'n' roll pioneer (played by an Oscar-nominated Gary Busey), who, with his sidemen "The Crickets," advanced this new form until a tragic plane crash on February 3, 1959 cut short Holly's meteoric rise. It was indeed "the day the music died."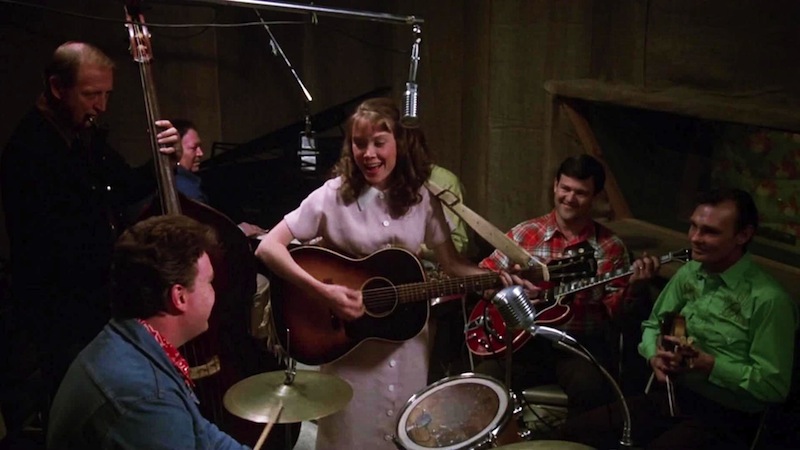 Loretta Lynn (Sissy Spacek) comes from a family of coal miners, marries young, and is soon saddled with a large brood to care for. Then one day her husband Mooney (Tommy Lee Jones) buys her a guitar. Discovering her gift, Loretta works her way up to headliner at the famed "Grand Ole Opry." Her voyage to the top of the country music charts is not without its bumps, however. Michael Apted's film garnered seven Oscar nods, and Spacek won for her note-perfect portrayal.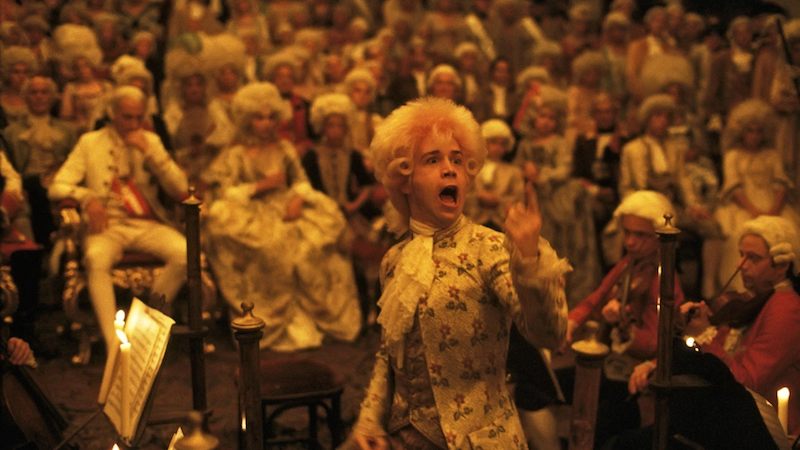 Milos Forman's brilliant biopic of prodigious composer Wolfgang Amadeus Mozart (Tom Hulce) is told through the jealous, tortured perspective of Antonio Salieri (F. Murray Abraham), a more established competitor who quickly recognizes his own work can never approach the genius of young Mozart. To add insult to injury, the irreverent Wolfgang makes it look all too easy. "Amadeus" won eight Oscars, including Best Picture, Actor (Abraham), Director, and Screenplay. Perform your own stroke of genius, and watch it.
"Ray" (2004)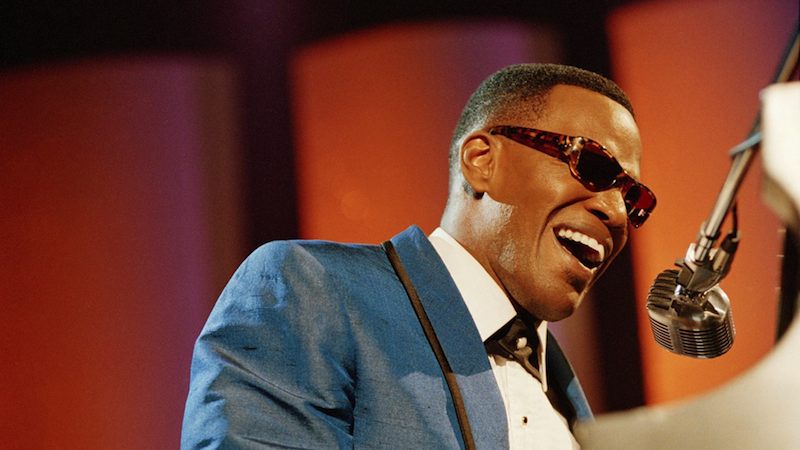 In a breakthrough, Academy Award-winning role, Jamie Foxx embodies R&B supernova Ray Charles, one of America's true musical innovators, with the kind of untrammeled passion, drive and lust that ain't always pretty. As we follow Charles's path to fame, we learn a good deal about the singer's inner demons, and what gave rise to them. Director Taylor Hackford was also Oscar-nominated for this, as was the picture itself.
Quiet, brooding Joaquin Phoenix is the perfect shoe-in for the "Man in Black" in James Mangold's winning feature, tracing Johnny Cash's troubled early years and budding on-the-road courtship with future wife June Carter. The sparks that fly between Phoenix and the ebullient Reese Witherspoon as sassy, straight-laced June (who scored a Best Actress Oscar) make the movie.
Post-punk anti-heroes Joy Division get the dark, moody biopic befitting their groundbreaking music in Anton Corbijn's "Control," which swept the British Independent Film Awards and scored three victories at Cannes (including best first/second directed feature film for Corbijn). Moon-eyed newbie Sam Riley hits all the right notes as doomed frontman Ian Curtis, quietly capturing his depression, self-loathing, and love-hate relationship with fame (and all of its spoils).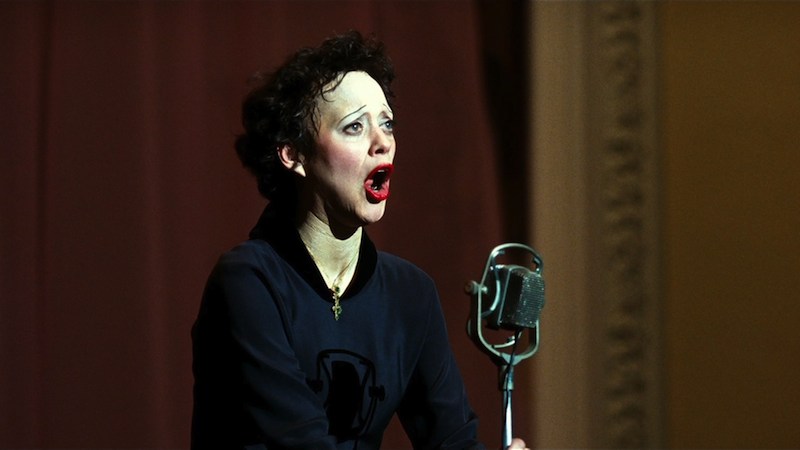 Marion Cotillard gives every fiber of her being to the role of French singer Edith Piaf, netting herself an Oscar, a first for an actress in a French language film. Her character's transformation is stunning as the film moves from one period to the next in Piaf's brief but storied 47 years — though that's nothing compared to the indomitable spirit Cotillard summons to play the "Little Sparrow." "Vie" is a triumph all around, with heady Gallic seasoning. Magnifique!
Previously: For Duke Ellington's Birthday: 5 Best Jazz Movies