Grow out your sideburns, dim all the lights, pour the wine, start the music. What the world needs now is to love Burt Bacharach again.
Why? Beyond a massive songbook that stands the test of time, an off-Broadway show called "What's It All About," filled with hip, talented, and attractive 20-somethings, closed recently after a wildly successful run. Every night, it was filled wall to wall with Bacha-maniacs, yes, but also music lovers ages 15 to 85. It was a modern re-imagining of, and reverent tribute to, Bacharach's awe-inspiring musical legacy.
The number of hits Bacharach produced during the '60s and early '70s (co-written by lyricist Hal David and sung mainly by muse Dionne Warwick) boggles the mind. Just look at this totally incomplete list of decades-spanning chart-toppers he's responsible for: "I Say A Little Prayer" (also covered by Aretha Franklin), "The Look Of Love" (Dusty Springfield), "What The World Needs Now" (Jackie DeShannon), and Dionne's "Alfie," "Walk on By," "Message to Michael," and "I'll Never Fall In Love Again."
Now 85, Burt has won just about every entertainment award out there. His trophy room must sparkle more than Liberace's wet dreams. (Speaking of prizes, he also married Angie Dickinson. The man is a god.)
Take a listen to the kind of music that melts hearts and gets the blood pumping to all the right places. Below, we've collected our favorite soundtracks Burt composed for the Silver Screen. Although some of the movies don't hold up, Burt's music never wavers. So turn up the volume, lower the lights, cuddle up, and give a quiet cheer to the legend, Burt Bacharach.
"Casino Royale" and "What's New Pussycat?"
Burt crafted fabulous soundtracks for two middling spoofs which today serve as over-the-top '60s time capsules. The first of these is "What's New Pussycat?" (1965), starring Peter O'Toole, Peter Sellers, Romy Schneider, and in his first movie role, Woody Allen (who also scripted). The second, "Casino Royale" (1967), is a muddled, nonsensical Bond spoof starring David Niven and Ursula Andress, as well as Sellers and Woody again. Though neither film is worth owning, both soundtracks certainly are.
Songs You'll Love:
From "What's New Pussycat?": "What's New Pussycat?"; "Here I Am;" "High Temperature, Low Resistance"
From "Casino Royale": "Casino Royale," "The Look Of Love," "Stripping Really Isn't Sexy, Is It?"
"Alfie"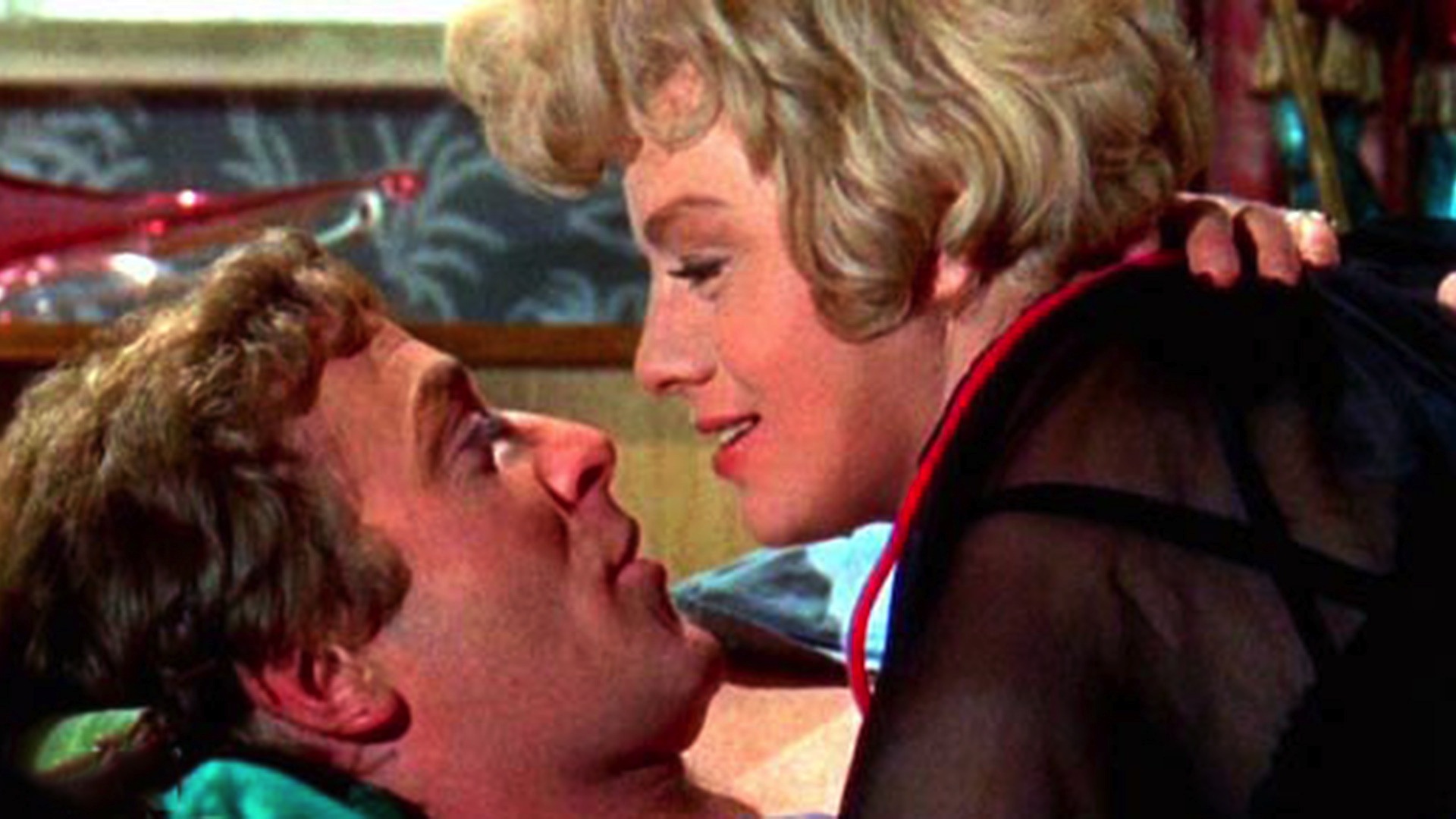 Though jazz great Sonny Rollins was credited with the soundtrack, Burt and Hal composed the Oscar-nominated title song for Michael Caine's breakthrough vehicle, "Alfie" (1966). Both the soundtrack and the (original) film are well worth your time.
Songs You'll Love:
"Alfie" (Dione's version). Beyond the tune itself, David outdoes himself on the lyrics. Just listen.
"Butch Cassidy & The Sundance Kid"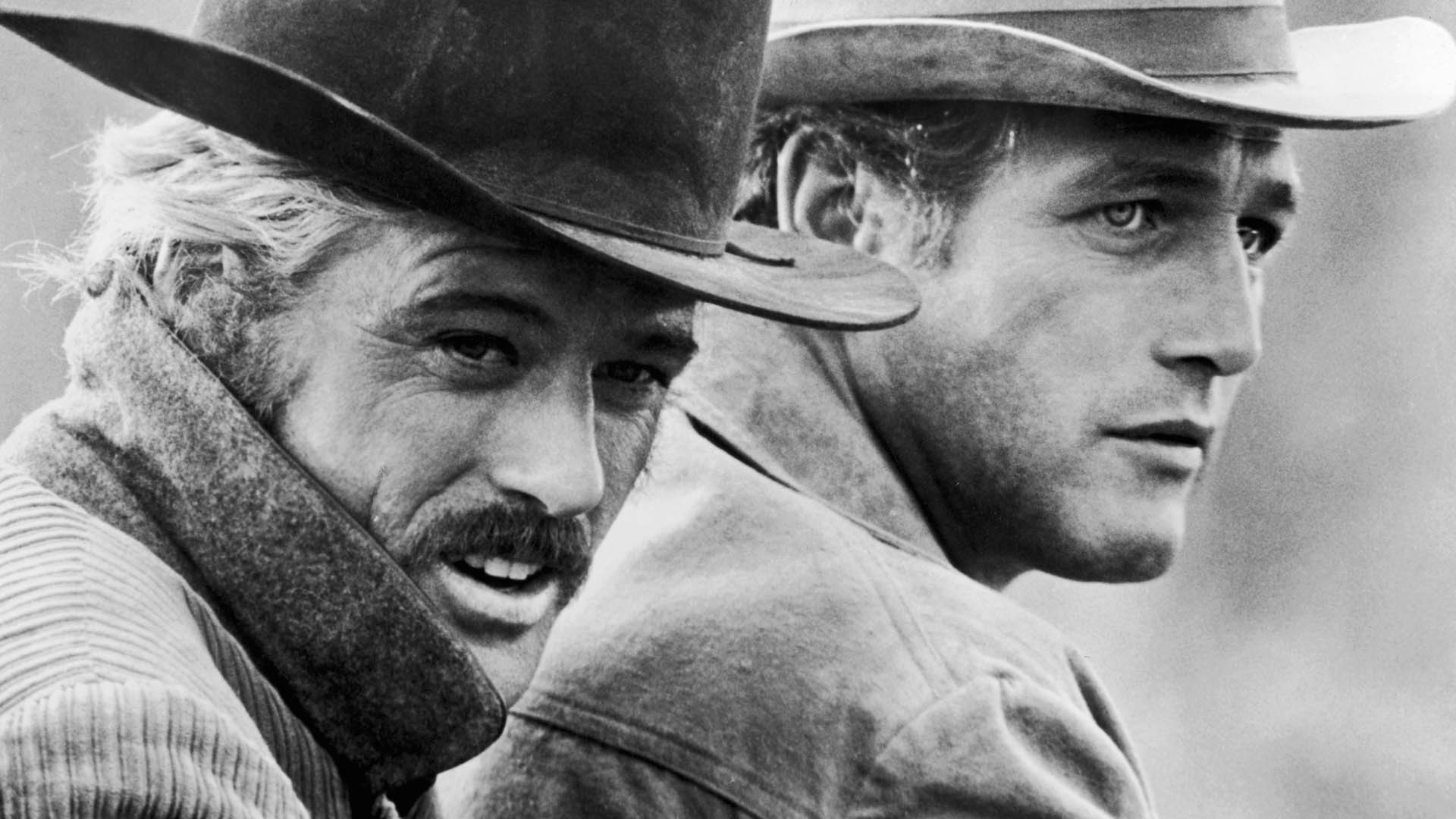 Then, of course, there's his brilliant work for "Butch Cassidy & The Sundance Kid" (1969). A western, a comedy, a buddy picture, and more. Burt's iconic score only added to this film's unique charm. In just under 30 minutes, Bacharach manages to fit some of his biggest hits in a single soundtrack. He and Hal won two Oscars for their enormous efforts, Best Score and Best Song ("Raindrops Keep Fallin' On My Head").
Songs You'll Love:
"Raindrops"- BJ Thomas ; "The Sundance Kid"- (instrumental)