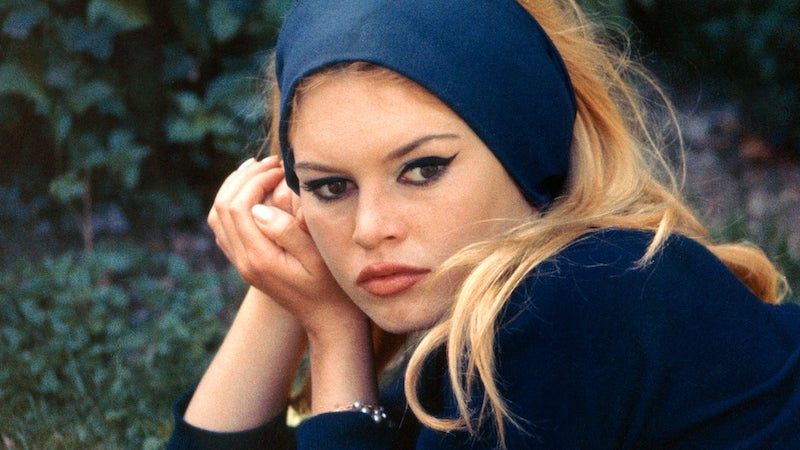 Over the course of movie history, there have been the great actresses, women who light up the screen with charisma and character, like Bette Davis, Katharine Hepburn, and Meryl Streep.
There have also been women whose special gifts had more to do with the sexual allure they projected. Hey fellas, you must have noticed them, right?
RELATED: The 18 Sexiest Women Over 50 in Hollywood
Brace yourselves then — here are our picks for the top twenty female cinematic sex symbols of all time. (Drum roll).


1920S
LOUISE BROOKS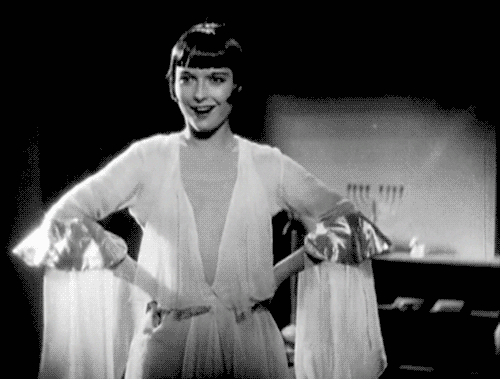 Louise Brooks got her first taste of the Hollywood life when she tired of her career as a dancer in vaudeville. Brooks eventually became a Silent-era goddess, stunning and erotic in classics like "Pandora's Box" (1929) and later the same year, "Diary of a Lost Girl". Her distinctive dark looks inflamed the hearts (and loins) of men, while her distinctive bobbed hairstyle became a hit with the ladies. Still her fame would be short-lived due to her independent, rebellious temperament, which infuriated the studio brass. Her non-compliant attitude, exacerbated by issues with alcohol, led to a Hollywood blacklisting. Forced into an early retirement, she was eventually forced to take a job as a sales girl, a sad fall from grace. Still, in her glory days there was no one remotely like her.


1930S
JEAN HARLOW
The original blonde bombshell, Jean got noticed when she drove a friend to a studio lot and attracted the eye of an executive. (Whose eye wouldn't she attract?) She eventually signed a deal with the legendary Hal Roach, then broke with him and watched as her career "took off" with the high-flying adventure, "Hell's Angels" (1930). She then starred in a series of high-profile pictures, some of them acknowledged classics like "The Public Enemy" (1931), "Red Dust" (1932), and "Libeled Lady" (1936). The next year, she died of uremic poisoning. She was just 26.
Her fiance, actor William Powell, was heartbroken, as was the rest of Hollywood. Beyond being alluring, the young woman whose friends called her "Baby" was adored by all.


MAE WEST
Born Mary Jane West, the daughter of a prizefighter, our sauciest sex symbol of Pre-code Hollywood was first launched in vaudeville, and from the very beginning, she loved to perform! She could write too, specifically a play called "Sex", for which she was arrested. Mae got a late start in Hollywood when she was just shy of forty. Her career exploded when she sashayed her way through "She Done Him Wrong" (1933), and she followed this up the same year by writing and starring in the innuendo-laden "I'm No Angel". Her co-star in both films was a newcomer named Cary Grant. She might not have had the lengthiest career of the ladies on our list, but she certainly made an impact while she was on top. Give it up for Mae West, the woman who "stole everything but the cameras" on every film she made.


1940S
LANA TURNER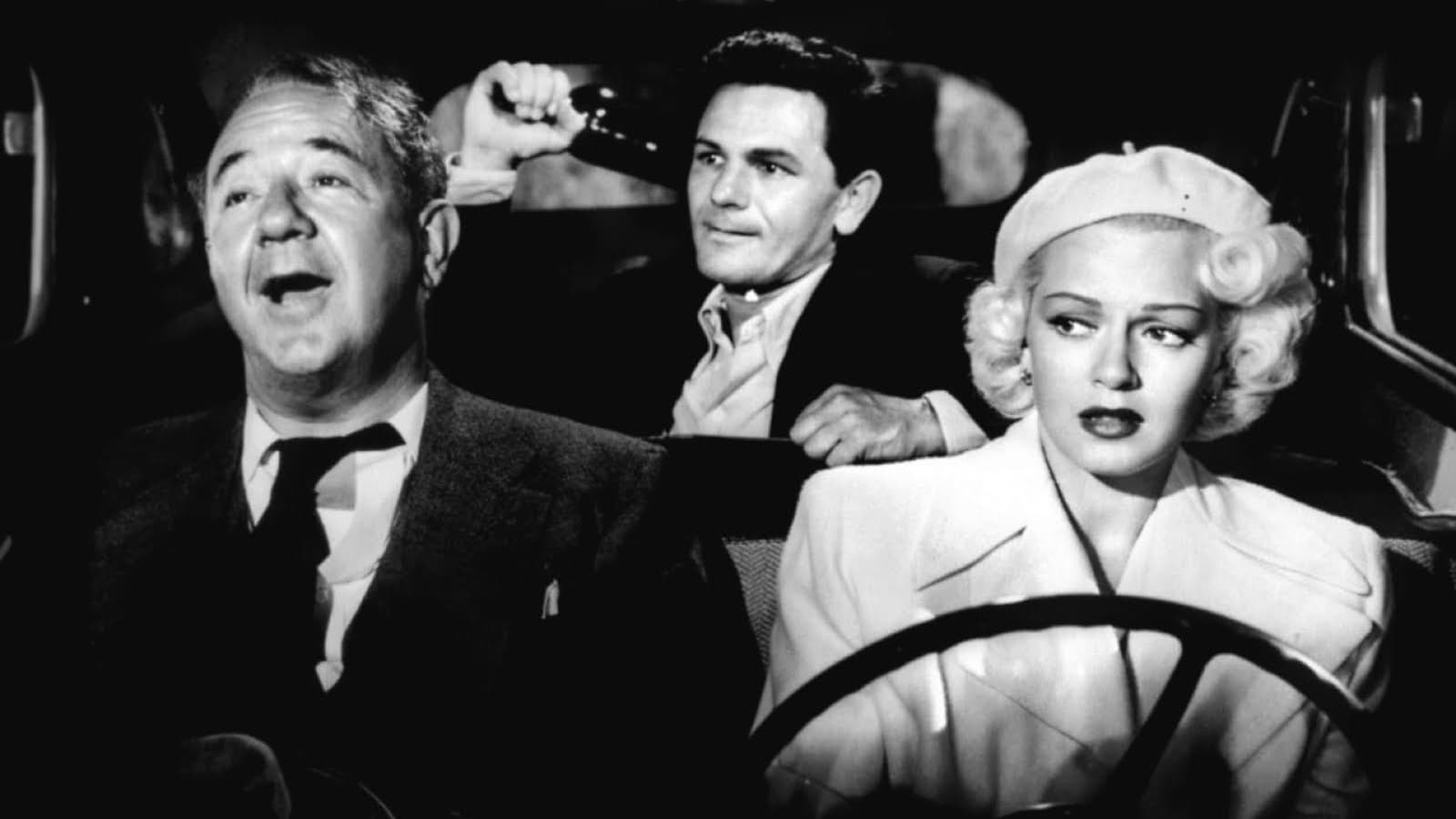 With her career launched in the late thirties, Lana became an instant pin-up sensation. Dubbed "The Sweater Girl", she starred in a series of popular movies that showcased her beauty and her curves. Though she never totally banished her pin-up reputation, she proved herself a talented actress in movies like "The Postman Always Rings Twice" (1946), and "The Bad And The Beautiful" (1952). Her off-screen life was even more exciting than her pictures, with seven husbands, and a gangster boyfriend who was famously stabbed to death by her daughter. Still, her chaotic personal life never robbed her of her beauty and sex appeal.
RITA HAYWORTH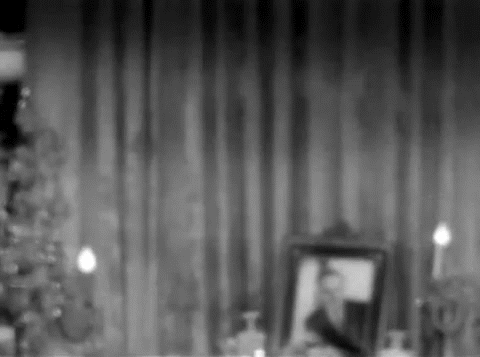 One of only six women to have danced with Gene Kelly and Fred Astaire on-screen, Rita Hayworth (born Margarita Carmen Cansino) got her start dancing alongside her father as the "Dancing Cansinos." Sixteen year-old Rita was too young to dance in American nightclubs, so her father took their act down to Tijuana. Her first big break happened with the classic "Only Angels Have Wings" (1939), and from then on, Rita barnstormed men's dreams as one of the sexiest cinematic symbols in Hollywood history. Along with Lana, she was one of the top pin-ups during World War 2, comforting many a G.I. far from home. Among her five husbands were Orson Welles, Prince Aly Khan, and singer Dick Haymes.
1950S
MARILYN MONROE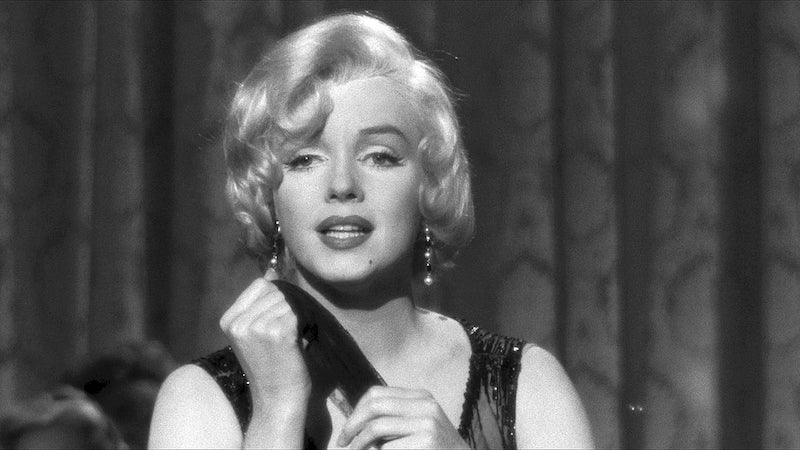 Really, we could begin and end this entire list with Marilyn, who embodies everything we mean when we talk about a sex symbol. That shimmering blonde hair (dyed, but who cares?), those sleepy eyes, that Botticelli body! Her voice, somehow always sounding like she'd just rolled out of bed. Just watch her in the two films she did with Billy Wilder: "The Seven Year Itch" (1955), and the gender-bending masterpiece, "Some Like It Hot" (1959). You'll see what all the fuss was about. Goodbye, Norma Jean. And hello again.
RELATED: How Marilyn Monroe Almost Derailed "Some Like It Hot"
BRIGITTE BARDOT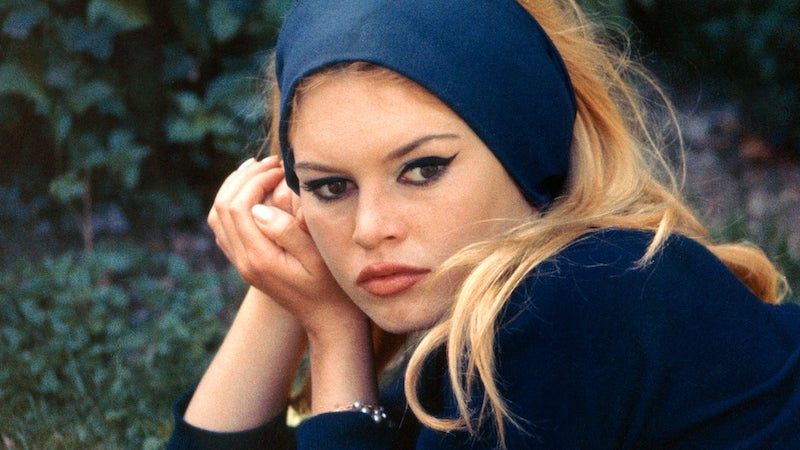 This French icon was originally an aspiring ballet dancer. Brigitte's international reputation was made with 1956's "And God Created Woman", directed by her then-husband Roger Vadim. She was suddenly a superstar with a global audience ; even Bob Dylan admitted he'd written his first-ever song for her. Watch her feminine wiles in full-attack mode in what is undoubtedly her best film, Jean-Luc Godard's "Contempt" (1963). Here she ends up rejecting her weak-willed husband (Michel Piccoli) for a more powerful man (Jack Palance). Let's just say you really feel for poor Michel. Don't mess with this feline man-eater (though she's very nice to animals).
ELIZABETH TAYLOR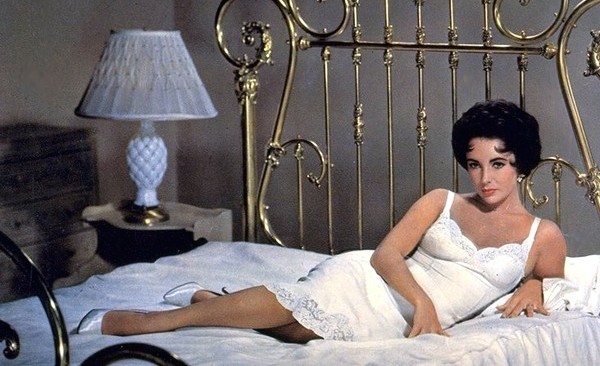 If this list begins and ends with Marilyn Monroe, Liz Taylor would be a close second. From child actress to leading lady, she exemplified the word "star". This multiple Academy Award-winner was also the owner of the most distinctive violet eyes ever to peep out from a movie screen. I still remember seeing Life Magazine's 1972 cover of Liz turning 40 and understanding for the first time what the word "glamour" really meant. Perhaps her most sexual role was Maggie in "Cat on a Hot Tin Roof" (1958). When her bitter husband Brick (Paul Newman) spurns her advances (Maggie's in her white slip, just dyin' for some good lovin'), the entire male population was incredulous, and just had to stick around to find out why. For them, no explanation would really make sense.
1960S
RAQUEL WELCH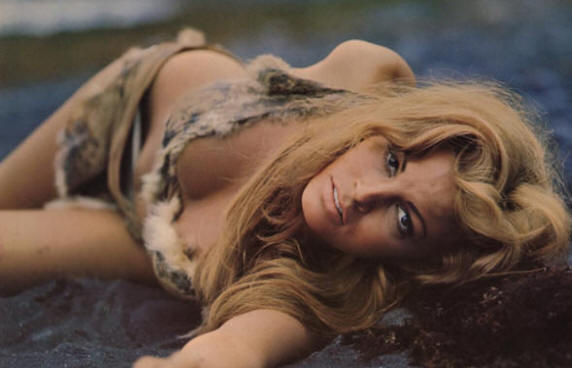 That iconic photo-turned ubiquitous poster from the 1966 film "One Million Years BC," in which Raquel wore "mankind's first bikini", should be familiar to anyone with more than a passing interest in beautiful women and pop culture. Though the only decent movies she made were "Fantastic Voyage" (1966) and "Bedazzled" (1967, and on our site), she had one of the finest bodies ever to be captured on camera, just tailor-made for a skimpy bathing suit. She's reputedly a very nice lady too, so she's a shoo-in for this list.
URSULA ANDRESS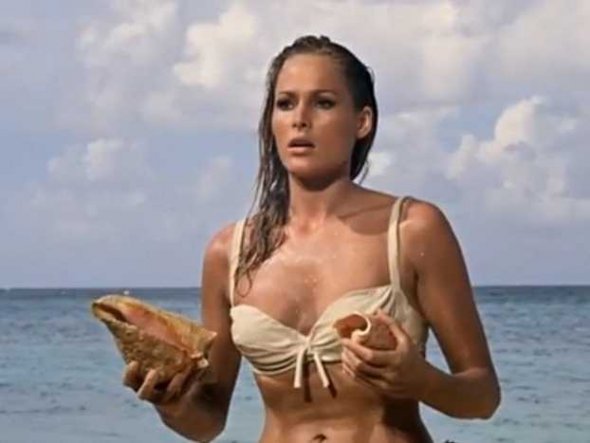 If you missed our list of the Best Bond Girls earlier this week, do yourself a favor and check that out. Why? Because at the top of our list is Ursula Andress, who played Honey Rider in 1962's excellent "Dr. No." My jaw still drops when she steps out of the ocean wearing that off-white bikini. (Or is it canary yellow? Who cares- it's what's inside that counts). It is the most memorable sequence in a most memorable film. Ursula was hitched at this time to John Derek (who'd later marry Bo), and years later lived with actor Harry Hamlin, who was fifteen years her junior, and with whom she had a child- at 44... You go, Urs!
SOPHIA LOREN
The incomparable Sophia once said, "Sex appeal is 50% what you've got, and 50% what people think you've got." Italy's most renowned actress had no trouble becoming a sex symbol – as she put it, she was lucky she had such a beautiful mother. It was her part in "Two Women" (1961), in which she played a widowed shopkeeper trying to survive in war-ravaged Italy, that garnered her the critical acclaim she craved, also earning her an Oscar. Still what I remember most vividly is something else: that famous striptease for Marcello Mastroianni in "Yesterday, Today, and Tomorrow (1963). Once seen, never forgotten (watch it, above!).

1970S
PAM GRIER
True, the Best Movies by Farr list omits Grier's earlier '70s films, when she starred in a series of middling "Blaxpolitation" vehicles. But even though films like "Foxy Brown" (1974) don't hold up all that well (unlike Pam), "Foxy" did have one redeeming quality, and that was Grier wearing most anything, or very little. Her long history of pin-up worthy appearances, along with the title role in Quentin Tarantino's delightfully quirky "Jackie Brown" (1997), make her an obvious choice for this special list. Pam's got soul, and she's super-bad.
JACQUELINE BISSET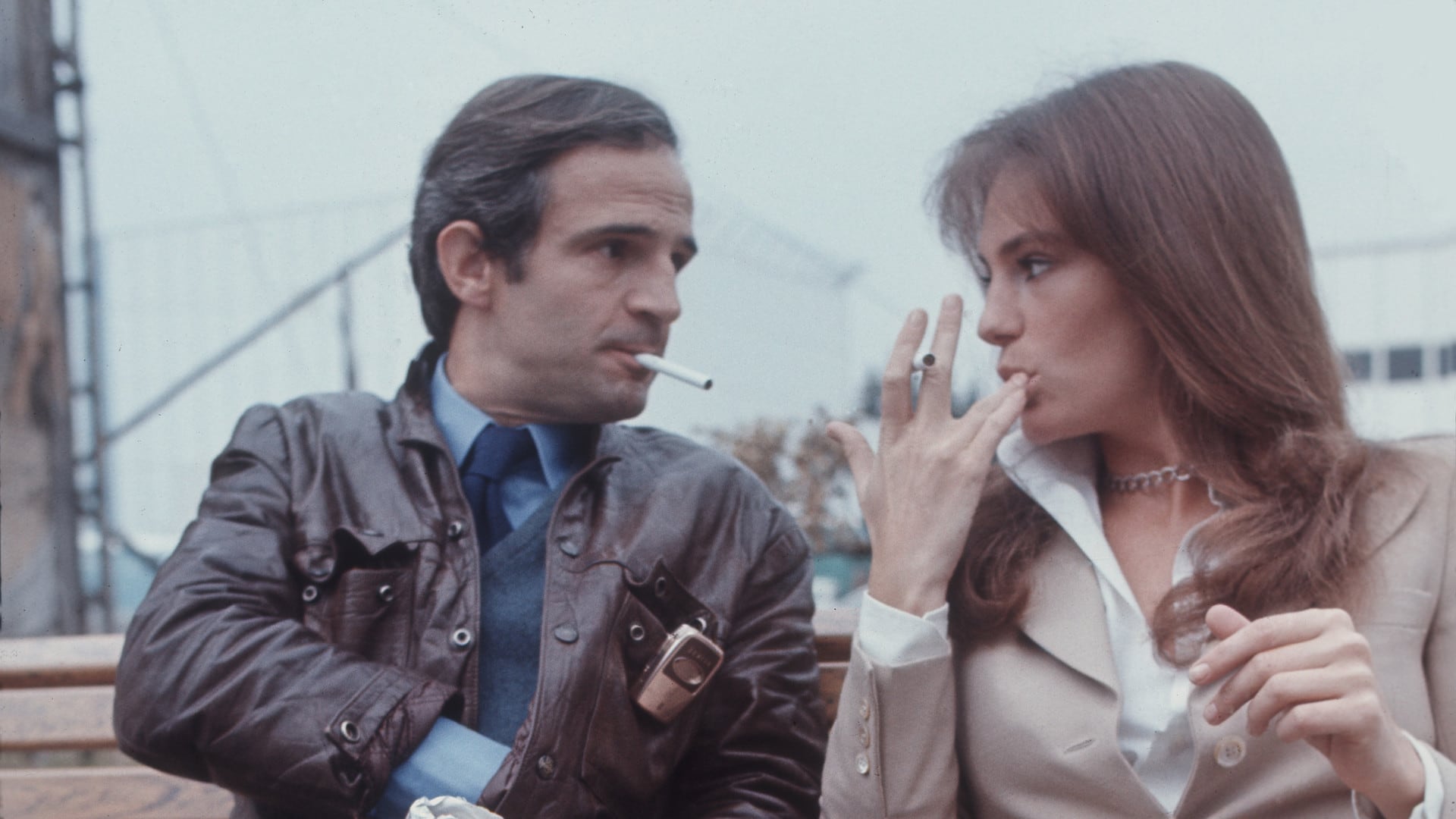 Though the sweet and sultry Bisset had some early luck in Hollywood, becoming a Bond Girl in the laughably disjointed but high-profile satire, "Casino Royale" (1967), it wasn't until she appeared as Steve McQueen's stay-in-bed love interest in "Bullitt" (1968) that her career went into overdrive. She would go on to star in one of the best films about making films, Francois Truffaut's "Day for Night" (1973). With a shy, slightly mysterious air, perfect figure, and eyes that give Liz T. a run for her money, Jackie just had to make the cut.
1980S
KIM BASINGER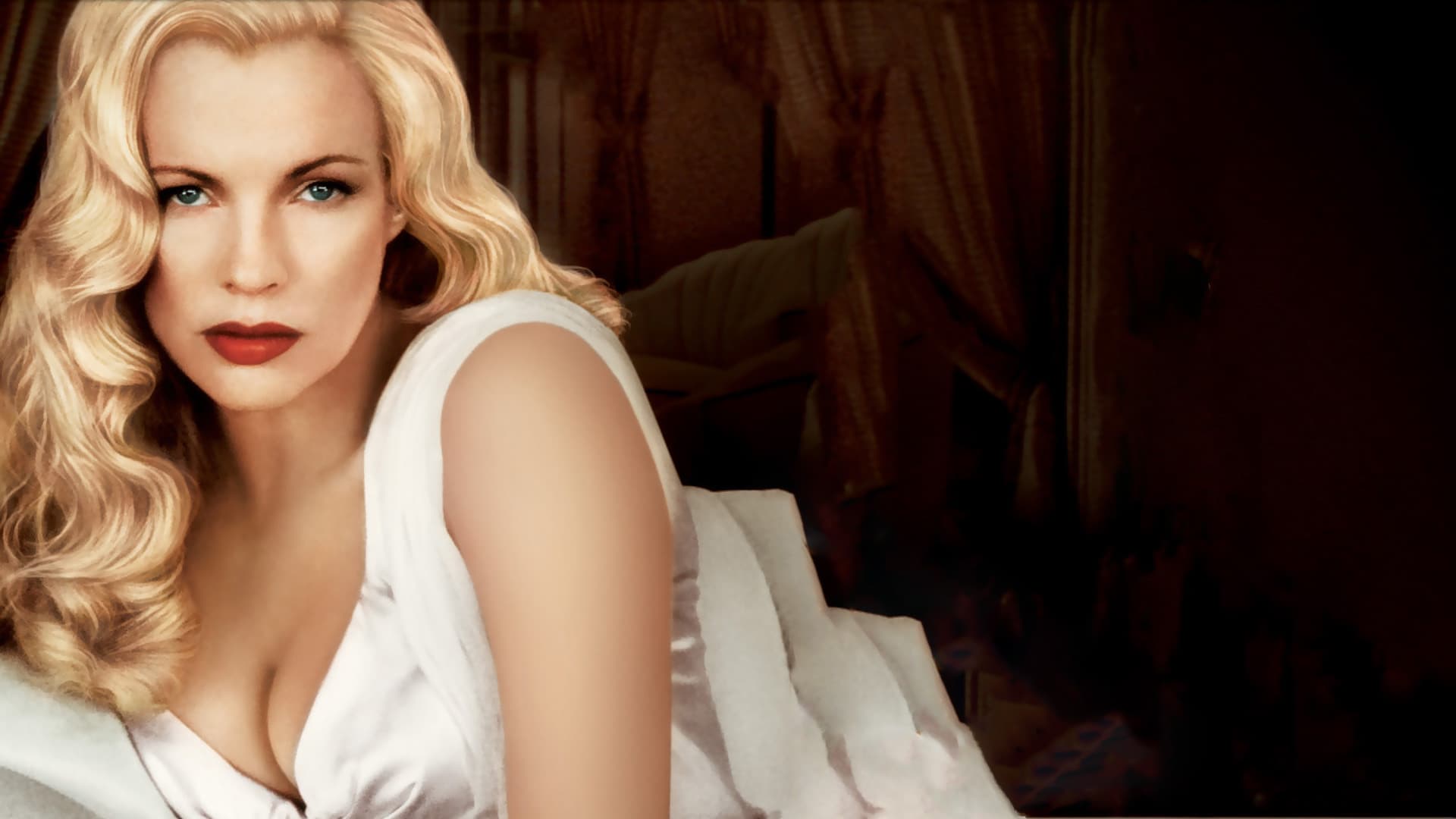 Another Bond Girl joins our list! Kim started out her Sex Symbol career playing Domino in "Never Say Never Again" (1983) and later flourished, commercially, as Batman's love interest, Vicki Vale, in the turgid "Batman" (1989). Her part in 1997's "L.A. Confidential" re-established her sex symbol status at 44, playing blonde femme fatale Lynn Bracken (a Lana Turner look-alike!) Better yet, she won an Oscar for it. We also loved her in 2004's marital drama "The Door In The Floor", co-starring Jeff Bridges. And today, she's still sexy at sixty.
MELANIE GRIFFITH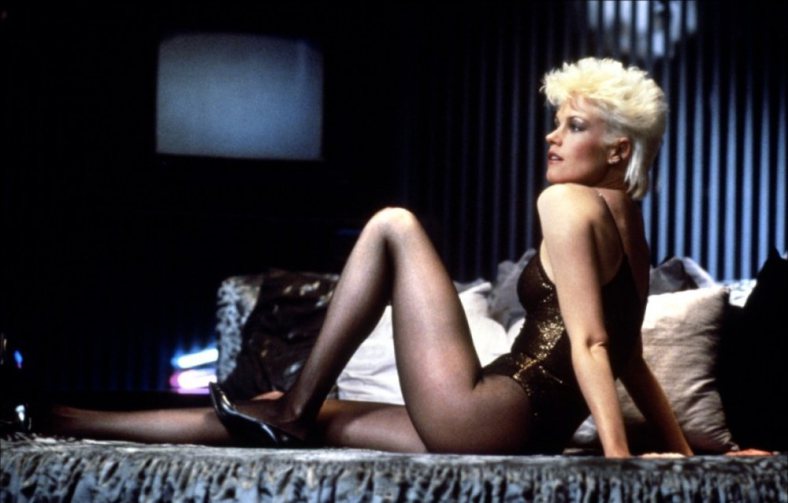 Rebellious and wild, with a smoky voice, long, shapely legs, and a potent come-hither look, Melanie burst onto the film scene playing a sexually precocious teenager in Arthur Penn's "Night Moves" (1975). All grown up, she made my glasses fog over in Brian de Palma's trashy yet titillating "Body Double" (1984), and in Jonathan Demme's near-great "Something Wild" (1986). Even in her most famous film, "Working Girl" (1988), where she's not even trying to be sexy, we can well understand how her character Tess McGill, a secretary posing as a Wall Street deal-maker, could lead investment banker Jack Trainer (Harrison Ford) around by the nose. (Melanie 's Mom is Tippi Hedren, forever immortalized in Hitchcock's 1963 classic, "The Birds").
1990S
SHARON STONE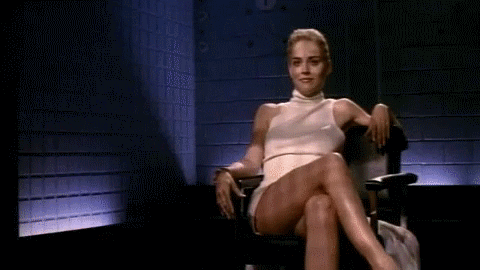 While Sharon showed flashes of sex-symbol-worthiness from the start (she definitely made an impression as Arnold Schwarzenegger's treacherous wife in 1990's "Total Recall"), it wasn't until 1992's "Basic Instinct" that her career really took off. No man will ever forget the first time he saw the infamous "leg cross" scene in 1992's "Instinct." In truth, though, I like her more than her movies. She was Oscar-nominated for her role in "Casino" (1995), which I thought was a shameless "Goodfellas" retread. Still, she was the best thing in it. And though "Basic Instinct" was- in the final analysis- a derivative, exploitative thriller, there's no denying that Sharon's Catherine Tramell scorched the screen. For that signature part alone, she deserves inclusion amongst this elite group of hotties.
DEMI MOORE
Demi got an early start in her sex-symbol quest when she posed for a nudie mag back in 1980. Then she decided to see what sort of impression she could make with her clothes on. She first got serious attention in Joel Schumacher's "St. Elmo's Fire" (1985), which placed her in the center of the "Brat Pack" with players like Judd Nelson, Ally Sheedy, and Andrew McCarthy. She spent the next few years trying to get out of that group, and finally hit it big with the sappy supernatural romance, "Ghost" (1990), which became a monster hit. I loved her most as Tom Cruise's no-nonsense colleague in 1992's "A Few Good Men" (and one hot woman). This was a grown-up Demi, even more bodacious. Some pretty bad work followed, but I was pleased to see her back on her game in 2011's "Margin Call", looking like a very healthy...cougar.
2000S
CHARLIZE THERON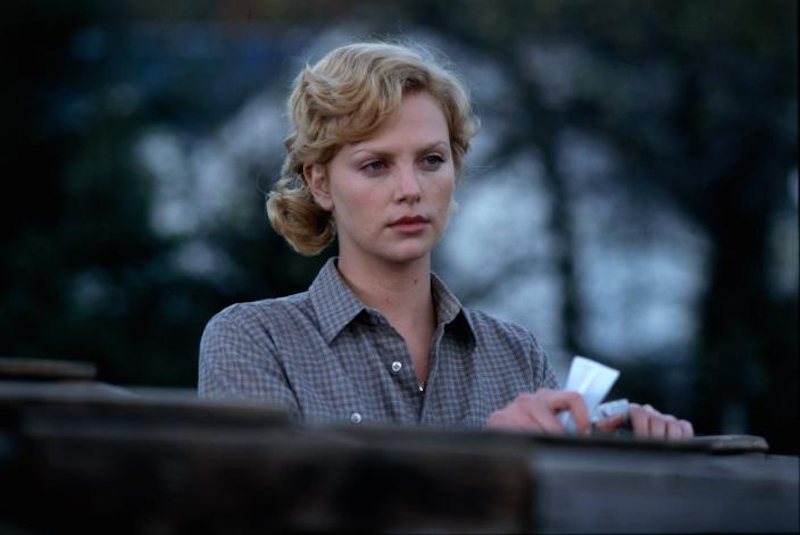 Like a few other women on this list, Charlize started out as a dancer. She was then spotted by a talent scout after she started a yelling match with a bank teller who wouldn't cash her check. (There's a moral to that story: you'll become rich and famous if you just yell loud enough). She found initial success in Hollywood, playing the pregnant girlfriend in Lasse Hallstrom's wonderful "Cider House Rules" (1999). Though she'd always been beautiful, it wasn't until Charlize showed up on Playboy Magazine's cover that her sex symbol status was assured. (She sued the magazine — unsuccessfully — to keep them from publishing nude photos taken years before). Even her Oscar-winning turn as batty, slovenly mass murderer Aileen Wuornos in "Monster" (2003) could not alter her new designation. Charlize- you're one sexy lady. Get used to it.
PENELOPE CRUZ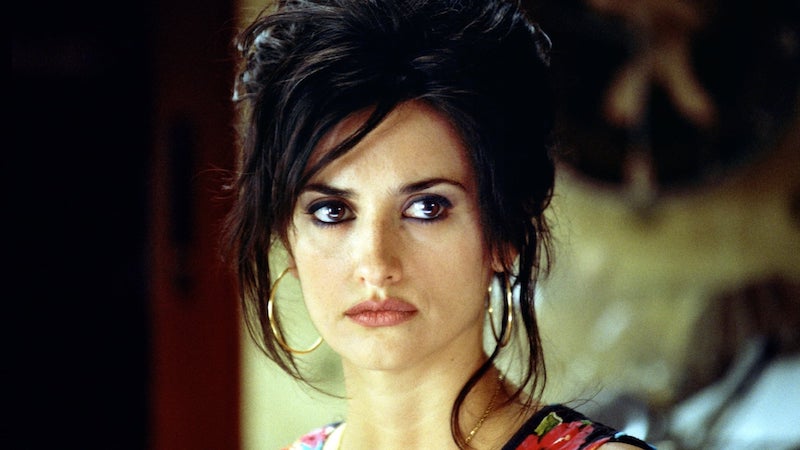 This dark, fiery, impossibly gorgeous Spanish actress started out with the best, appearing in a string of films in her own country directed by the brilliant Pedro Almodovar, including "All About My Mother" (1999), "Volver" (2007), and "Broken Embraces" (2009). She was also the best thing in Woody Allen's "Vicky Cristina Barcelona" (2008), a film which brought her two things: an Oscar, and a husband (Javier Bardem). Now she's also rumored to be joining the women in our list who are also Bond Girls. That's right, Penelope is rumored to be starring in the upcoming (unnamed) Bond flick in 2015. No wonder Daniel Craig's been so cheerful lately.
SCARLETT JOHANSSON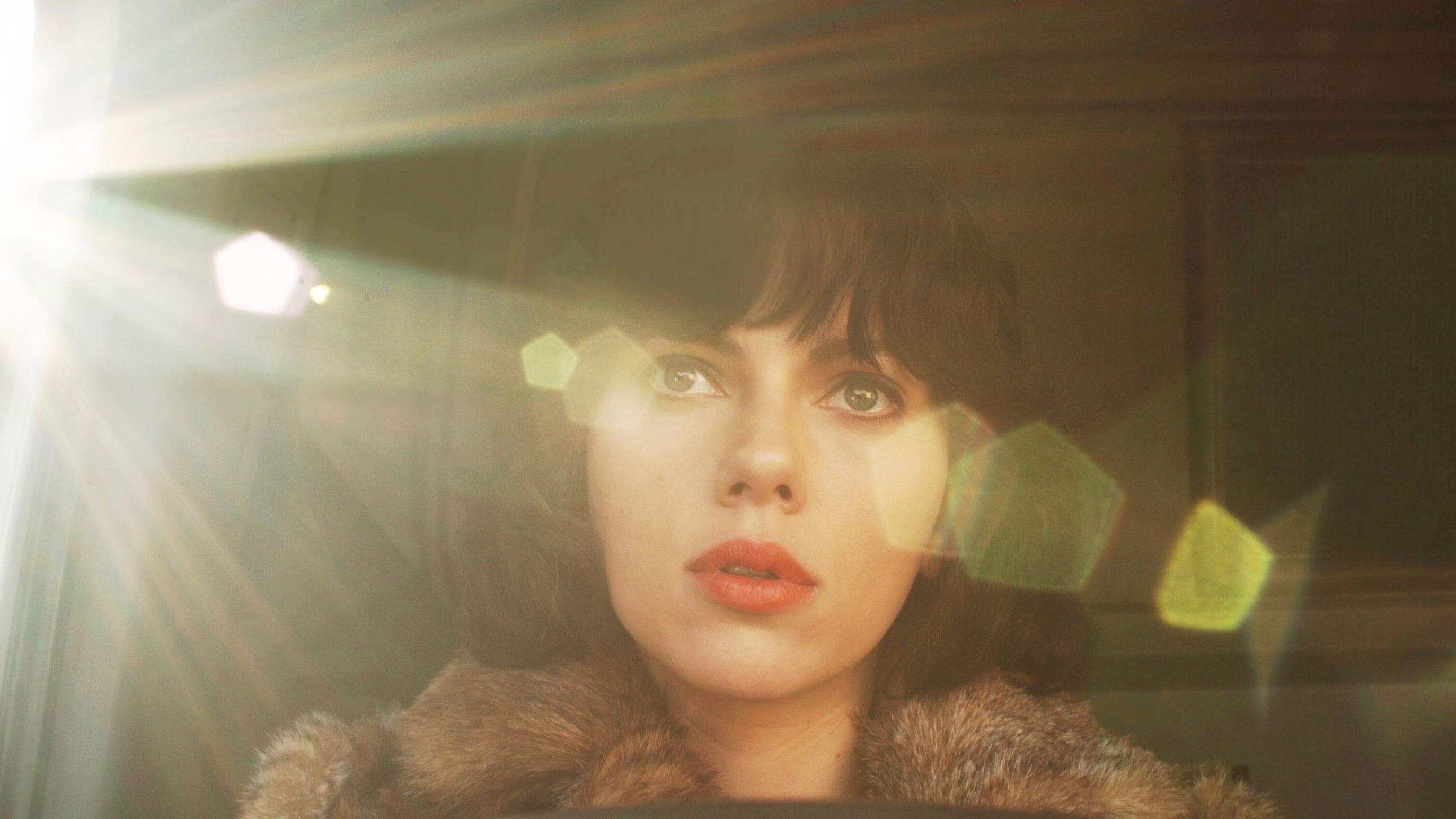 Multiple "Sexiest Woman Alive" winner and obvious choice for our Cinematic Sex Symbols list had a relatively slow start to her career; arguably, her earliest and best role was in 2001's deadpan comedy, "Ghost World," in which she plays the plaid-wearing, awkward Rebecca, a recent high-school grad in active rebellion against "normal" society, along with her similarly maladjusted best friend, Enid (Thora Birch). Two years later, I fell in love with a more grown-up Johansson in Sofia Coppola's "Lost In Translation". As anyone not stuck in a cave for decades knows, her career has continued to progress nicely since then. Most recently, you can catch her in the creepy "Under the Skin", in which she plays cinema's sexiest alien and spends the majority of the film trolling for men to get nude with, and then kill. All in all, not a bad way to go!
****
So, that's our list of twenty. Who did we miss? Who would you replace? Let us know on Facebook, and let's continue the conversation!
More: 25 Arresting Pictures of Young Sean Connery
13 Impossibly Seductive Pictures of Angie Dickinson