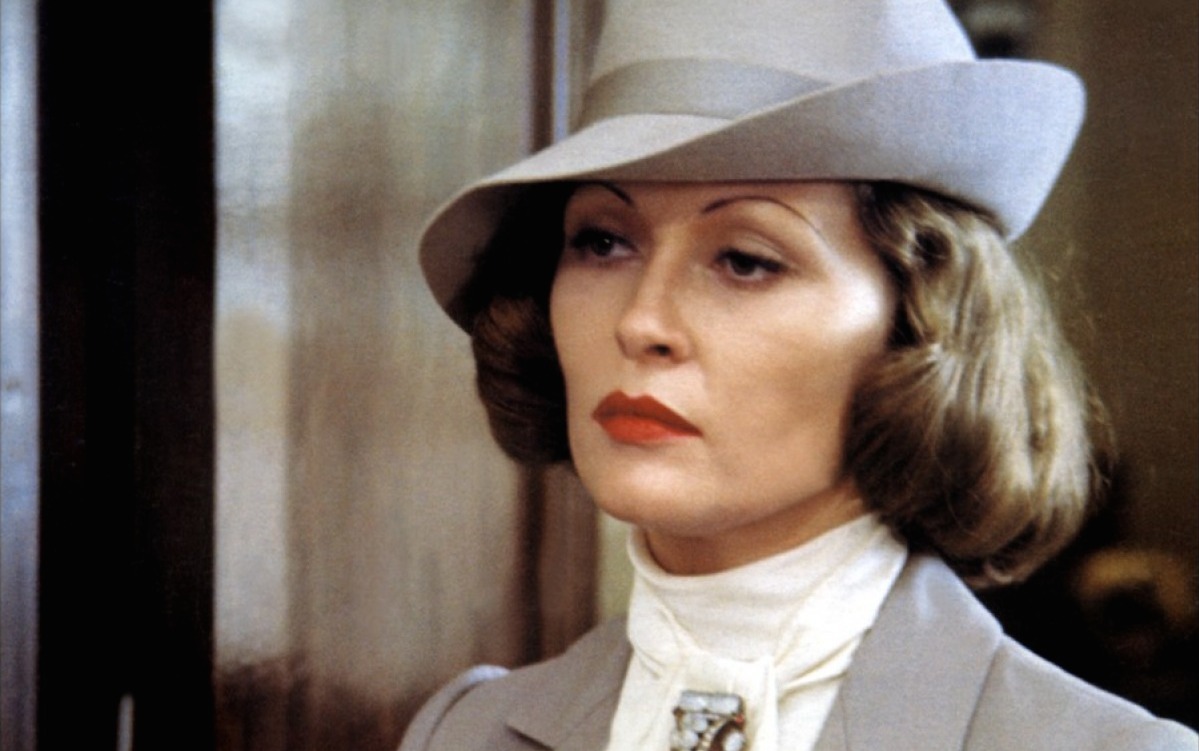 Who are you calling "Diva?"
In real life, wrangling with a diva is a blood-boiling lesson in the perils of the high-maintenance personality. On film, though, there is an undeniable deliciousness to watching the diva — at a safe distance.
Divas are so cutting, so presumptuous, so brash, brassy, demanding, withering, larger than life, full of themselves, and they chew through scenery with cast iron teeth. And, in what might just be a law of nature, it often takes a diva to play a diva.
The satisfaction of watching drama queens is not only in their bad behavior. The inevitable consequence for Olympic caliber self-centeredness is the true payoff. Yes — there is such a thing as justice!
Here is our round-up of some of cinema's biggest divas. Read quietly, and try not to annoy them.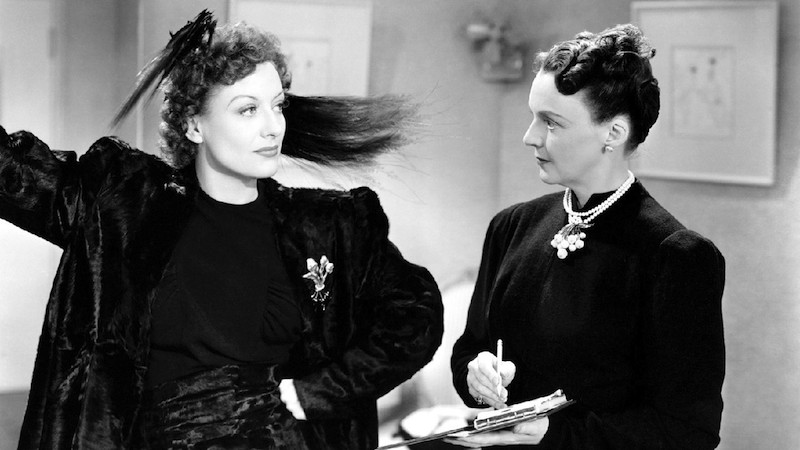 What's the Setup? Saintly wife loses confused husband to social-climbing salesclerk.
Diva: Crystal
Actress: Joan Crawford
Diva Type: Remorseless Man-Eater
Signature Diva Moves: Double-dealing; smug cackling.
Comeuppance: Public humiliation; charge cards canceled.
Real Life Diva? And how. Just watch her reaction to wire hangers.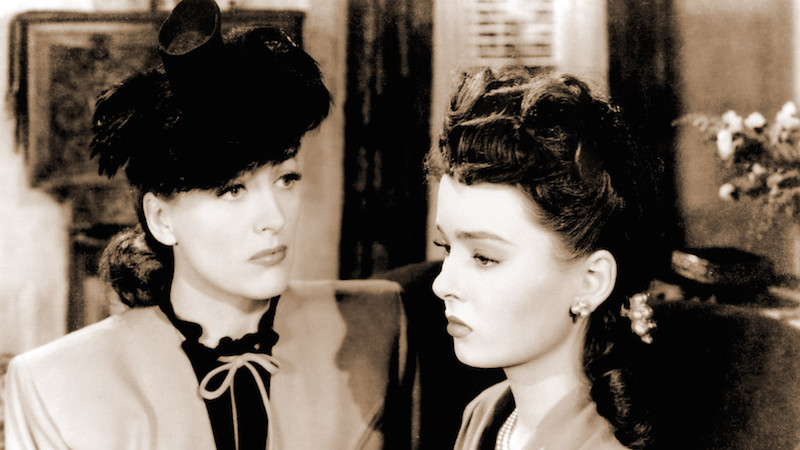 What's the Setup? Uber-bratty daughter tests mother's love.
Diva: Veda
Actress: Ann Blyth
Diva Type: Rapacious Ingrate
Signature Diva Moves: Sniffing with disgust; shaming self-sacrificing mother.
Comeuppance: Life imprisonment?
Real Life Diva? Impossible, especially compared to co-star Joan, whom we've already anointed.
What's the Setup? Aging theatre star falls prey to scheming wannabe.
Diva: Margo Channing
Actress: Bette Davis
Diva Type: Petulant Artiste
Signature Diva Moves: Stamping foot; tossing hair; making others wait.
Comeuppance: Replaced by cunning ingénue.
Real Life Diva? Of course! It's Bette Davis!
What's the Setup? Flamboyant aunt teaches orphaned nephew that "life is a banquet."
Diva: Auntie Mame! (They didn't call the movie "Nephew Patrick.")
Actress: Rosalind Russell
Diva Type: The Grand Dame
Signature Diva Moves: Big entrances; riotous parties.
Comeuppance: Are you kidding? Everyone loves Mame! Financial losses (and it gives us no pleasure).
Real Life Diva? Of the nicest kind.
What's the Setup? Faded showbiz sisters—one an invalid, one unbalanced—live unhappily together in decaying mansion.
Diva: "Baby Jane" Hudson
Actress: Bette Davis
Diva Type: Delusional Menace
Signature Diva Moves: Jealous rages; wearing stage makeup at home; careless with pets.
Comeuppance: Rubber room.
Diva in Real Life? Bette out-divas Joan in the movie; off-screen, it was a much tighter race for diva supremacy.
What's the Setup? Domineering Scottish teacher in 1930s takes group of impressionable girls under her wing and instills unorthodox and destructive ideologies.
Diva: Jean Brodie
Actress: Dame Maggie Smith
Diva Type: Machiavellian School Marm
Signature Diva Moves: Mind control; preening over protégés.
Comeuppance: Disillusioned devotee strikes back.
Real Life Diva? They don't call her "Dame Maggie" for nothing.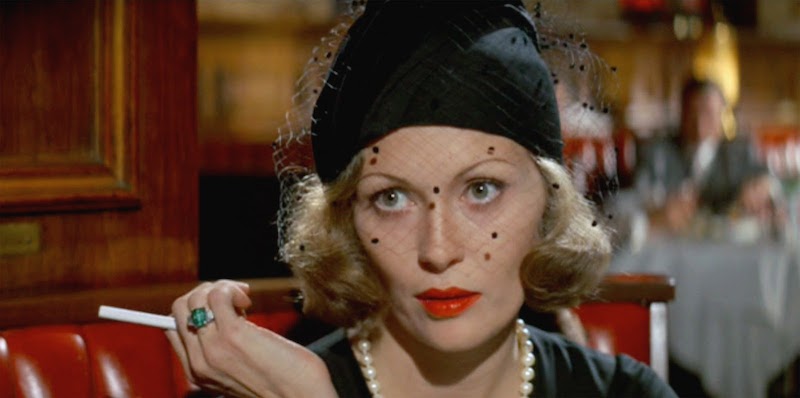 What's the Setup? Private eye falls for testy heiress while trying to solve her husband's murder.
Diva: Evelyn Mulwray
Actress: Faye Dunaway
Diva Type: Freudian Train Wreck
Signature Diva Moves: Mood swings; fudging the truth.
Comeuppance: Wrong place, wrong time.
Real Life Diva? You betcha. The waves had damn well better part when she takes a swim.
Movie: Diva (1981)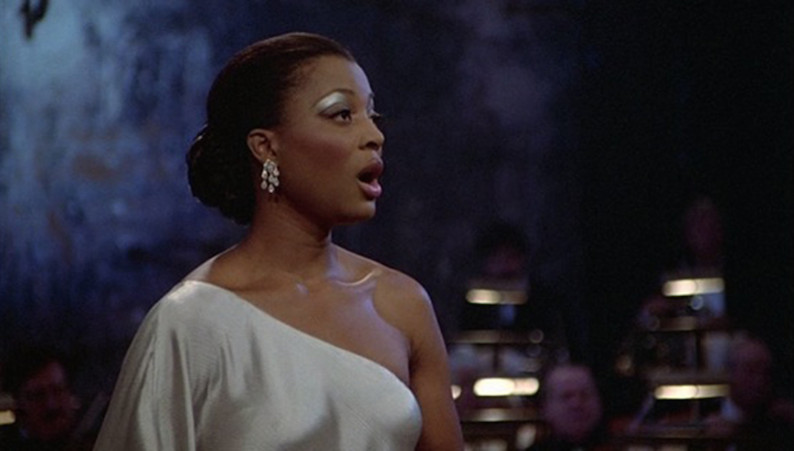 What's the Setup? Parisian postman and opera lover becomes target of crime boss.
Diva: Cynthia Hawkins, opera singer
Actress: Wilhelmina Wiggins Fernandez
Diva Type: The Real Thing
Signature Diva Moves: Singing arias; refusing to be recorded.
Comeuppance: This diva earns a reward: a stolen dress is returned.
Diva in Real Life? We certainly hope so. It's part of the job description.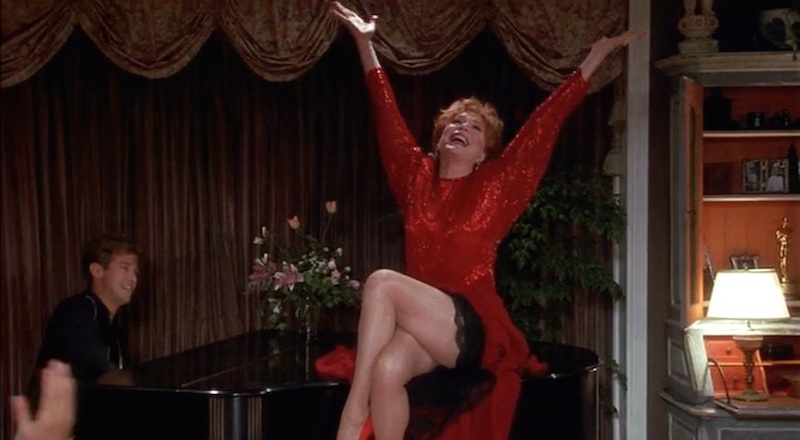 What's the Setup? Drug-addled actress is forced to live with egomaniacal (and drinking) showbiz legend mom.
Diva: Doris Mann
Actress: Shirley MacLaine
Diva Type: Scene Stealer
Signature Diva Moves: Upstaging own child; crashing car after too many Stoli's.
Comeuppance: Daughter in rehab.
Real Life Diva? Depends on which life you are talking about. But, in this life, it is Shirley MacLaine, after all. We're going with "yes."
More: Hollywood's First and Worst Catfight: Bette Davis vs Joan Crawford