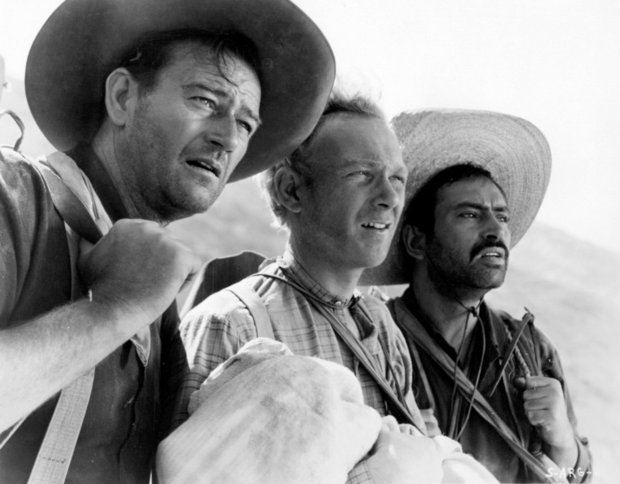 Over the years, some film directors have had their own so-called stock companies. We're not talking Wall Street stocks, folks, but rather groups of actors they felt so comfortable working with that they cast them in their projects time and again.
The great John Ford's stable of thespians was perhaps the biggest and most prolific in Hollywood history. In fact, some of its members appeared in the iconic director's films over twenty times; bit player Jack Pennick worked with the filmmaker a whopping 41 times, although several of his roles were uncredited.
Of course, starting in the forties, John Wayne was Ford's favorite star. "The Duke," who also had an abiding off-screen friendship with "Pappy" Ford, could be seen in 24 Ford enterprises, all starring roles in some of Ford's most iconic work (you can see some of these movie titles at the end of this article).
But who precisely were the other players, the ones whose names may have slipped your mind?
Here's a list of the Ford regulars whose names you should know:
Ward Bond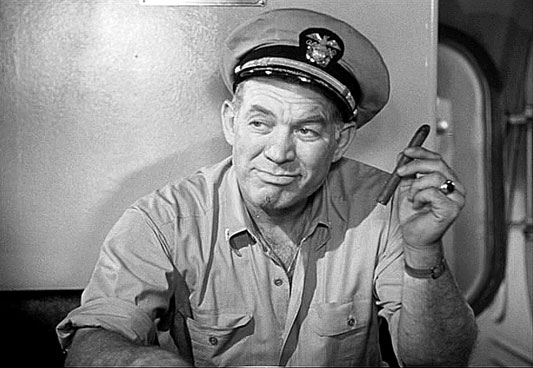 The tough, burly actor appeared in over 200 films, and was John Wayne's teammate on the USC football team. The two shared the screen for such Ford projects as the World War II saga "They Were Expendable" (1945), "Mister Roberts"(1955) and "The Searchers" (1956). A star of the TV series "Wagon Train," Bond joined Wayne as an active supporter of the House Un-American Activities Committee designed to root out Communists in Hollywood. Ford, a Democrat with mostly liberal beliefs, vehemently opposed their actions.
Harry Carey and Harry Carey, Jr.
A star of silent westerns, broad shouldered ex-cowboy Harry Carey became a star in his own oaters, playing a character named "Cheyenne Harry." He also starred in Ford's first movie, a 1918 silent sagebrusher called "Straight Shooting," and through some ups and downs, their collaboration would extend thirty years to "Red River" (1948). His son, Harry Carey, Jr., also found a home in Ford Westerns, playing key supporting roles in both "3 Godfathers" (1948) and "She Wore a Yellow Ribbon" (1949). In all, the father would appear in 27 Ford outings, the son in nine. I bet the director was always welcome in the Carey home!
John Carradine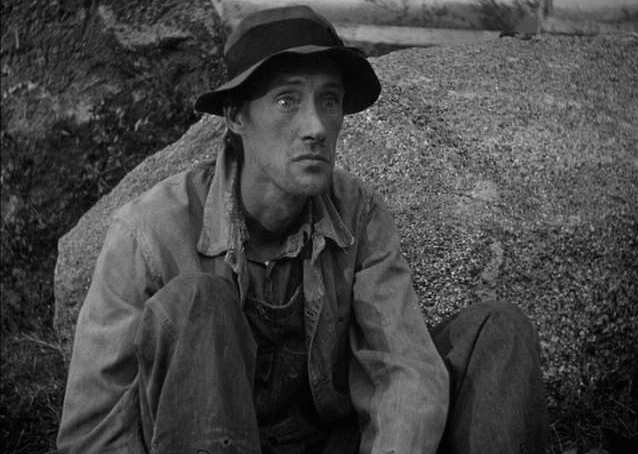 The patriarch of the Carradine acting family, the gaunt, ever-busy actor with the distinctively deep voice appeared in scores of films and TV shows during his 60-year career. For Ford, he added solid support to 11 films, most notably as the gambler in "Stagecoach" (1939), a preacher friend of Tom Joad (Henry Fonda) in "The Grapes of Wrath" (1940), and a smug town politician in "The Man Who Shot Liberty Valance" (1962).
Ken Curtis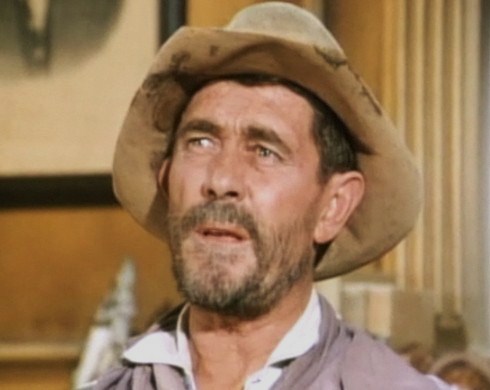 The former Big Band singer who went on to play cranky jailhouse assistant "Festus" in the TV series "Gunsmoke" was actually a one-time son-in-law of John Ford. A member of the popular country singing group Sons of the Pioneers, Curtis had supporting parts in 11 Ford films, including "Rio Grande" (1950), "The Quiet Man"(1952), and "The Searchers"(1956), all of which showcased the actor's musical talents.
Francis Ford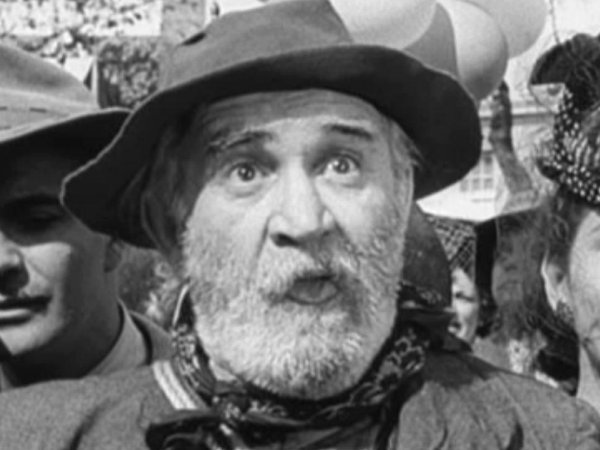 John's older sibling by 12 years had preceded John to Hollywood, where Francis worked in many areas of production: acting, directing, writing, and producing. At one point, he even owned his own studio. The two had an uneasy relationship, probably because the younger Ford became a leading studio director while Francis toiled in movie serials and low-budget efforts during the silent era. Still, Francis managed to appear in 32 of John's films, including "The Informer" (1935), "The Prisoner of Shark Island" (1936), and "The Quiet Man" (1952).
Victor McLaglen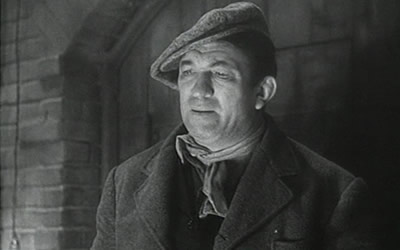 The former boxer and World War I veteran always made a big impression in Ford productions, whether in starring or supporting parts. Most notably, McLaglen and Ford both won Oscars for "The Informer," where the actor plays an IRA turncoat. McLaglen also registers strongly in "Fort Apache" (1948) and "The Quiet Man." Trivia note: McLaglen's son Andrew went on to direct John Wayne in several post-Ford Westerns, like 1969's "The Undefeated."
George O'Brien
A muscular actor who who appeared in 12 of John Ford's projects over the years, O'Brien scored with audiences as the lead in such silents as Ford's "The Iron Horse" (1924), and most notably, F. W. Murnau's "Sunrise" (1927). Later, after the introduction of sound, he had a solid career as a popular hero in "B" westerns. Other Ford films with O'Brien included "She Wore a Yellow Ribbon" and "Cheyenne Autumn" (1964); he portrays U.S. Cavalry majors in both pictures.
John Qualen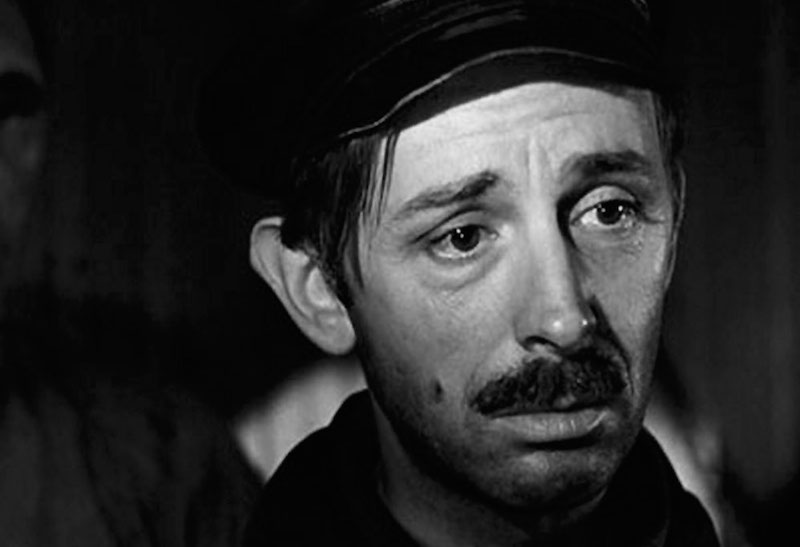 A veteran of nine Ford films, including "The Grapes Of Wrath," "The Searchers" and "The Man Who Shot Liberty Valance," the diminutive performer from Canada worked steadily in Hollywood for over forty years, often playing Norwegian characters. You may also recognize him from appearances in such classics as "His Girl Friday" (1940), "Casablanca" (1942), "Anatomy of a Murder" (1959) and "Elmer Gantry" (1960).