The surest way to travel out of the present and into the comfort of nostalgia is through the time machine of the movies. When modern life gets to be too much—and if you're like me, that's often—nostalgic films offer a reassuring escape from the bruising crush of today's pace, social competitiveness, and the human isolation created by technology.

For those pining for gentler, simpler times, here's a list of special movies that tap into our collective nostalgia. Small towns, kind strangers, generous impulses, lasting friendships, and oodles of pluck are just a few of the pleasures you'll find in these blasts of (and to) the past.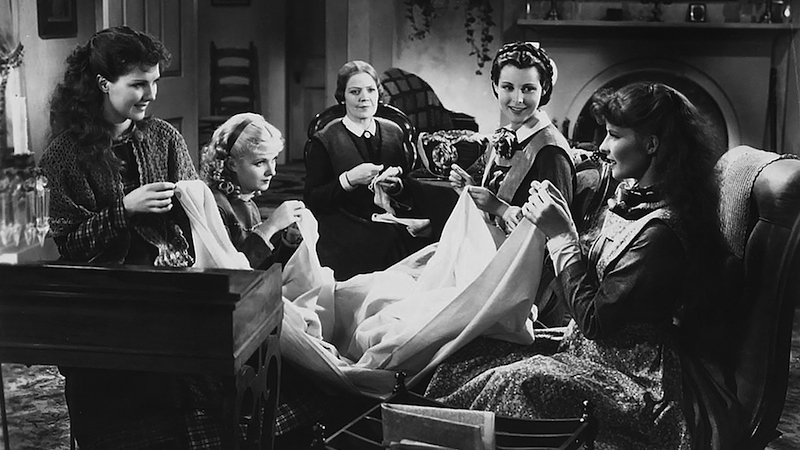 Nostalgia Factor: Life at home in small town Massachusetts for the four March sisters and their beloved mother, Marmee (Spring Byington), is not without its struggles during and after the Civil War. However, unfailing familial love, the joys of togetherness, and eligible boys next door offer a vision of warmth and dependability that seems virtually extinct today.

Nostalgia Factor: Hoofers Don Hewes (Fred Astaire) and Hannah Brown (Judy Garland) mix song, dance, and romance in this charming look at life on the stage in pre-World War I New York City. Theirs is a world of new hats, adorable duets, fun musical numbers and getting gussied up to walk down Fifth Avenue on Easter Sunday. Yes, please!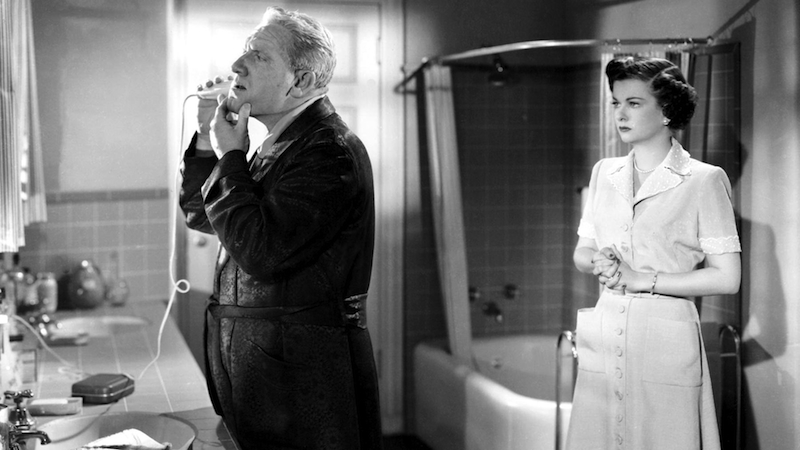 Nostalgia Factor: It's wedding season for doting dad Stanley Banks (Spencer Tracy), when his only daughter Kay (Elizabeth Taylor) gets engaged- far too quickly, he thinks- to one Buckley Dunstan (Don Taylor). Oh, the stress of cakes, dresses, too-tight morning coats, and minor lovers' tiffs. Actually it's not that bad; back in those days, optimism still ruled.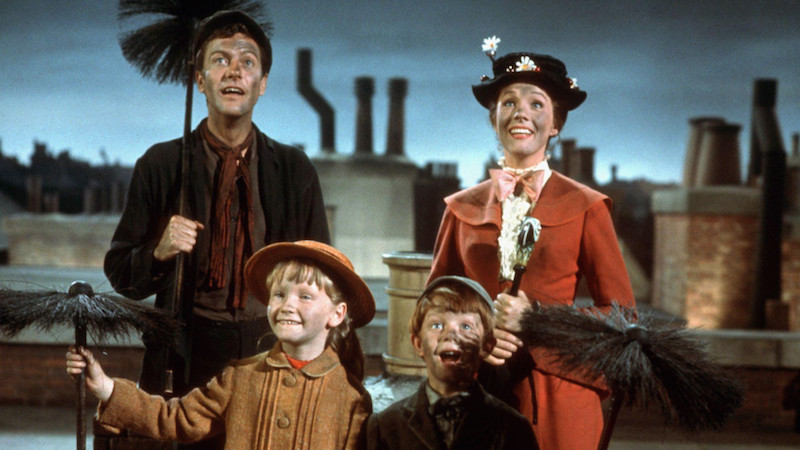 Nostalgia Factor: Into a prosperous, turn-of-the-twentieth-century London home, with two rascally kids in need of a nanny, steps the world's most delightful caregiver, Mary Poppins (Julie Andrews). The biggest problem appears to be that Poppins makes everyone too happy. And then there's the tricky issue of how to get down from the ceiling once you've laughed your way up there. Let's face it: we'd all like to be Jane and Michael Banks (Karen Dotrice and Matthew Garber), but it just ain't going to happen.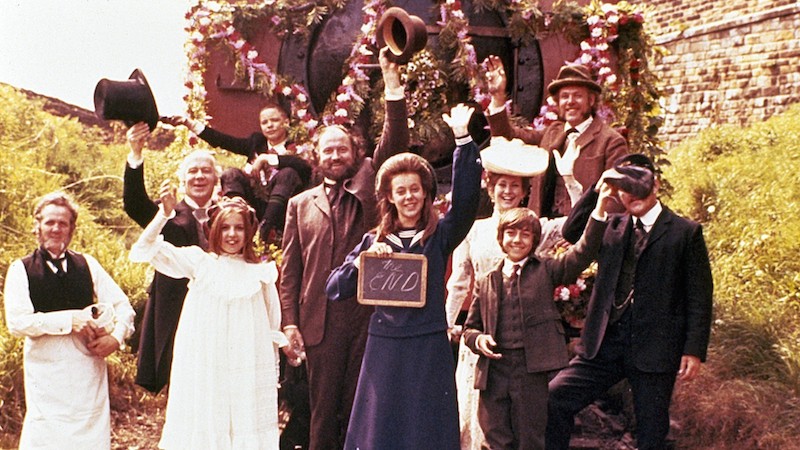 Nostalgia Factor: Three Edwardian English children move to the country with their mother when their Dad gets falsely accused of espionage. There their lives revolve around the railway that passes near their home, leading them into new friendships and thrilling adventures. The train even plays a part in reuniting the family. This adaptation of E. Nesbit's classic tale of youthful ingenuity is one of Britain's best-loved films. The nostalgia for the Empire, and the glory days of train travel, permeates this affectionate, hopeful story.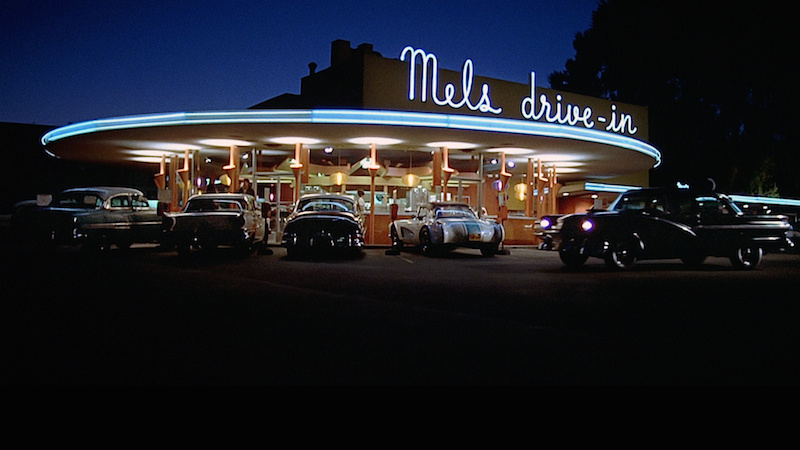 Nostalgia Factor: "Where were you in '62?" asks the film's iconic poster. Even if you were not yet born, or old enough to race cars on a summer's night back then, you'll still appreciate the sense of innocence that held sway in America before the JFK assassination. Here we follow an eventful final night in a close-knit Caifornia town before high school grads Curt (Richard Dreyfuss) and Steve (Ron Howard) depart for college back East. Drive-ins, sock-hops, drag racing, and DJ Wolfman Jack evoke the youthful romance of the early rock-and-roll era.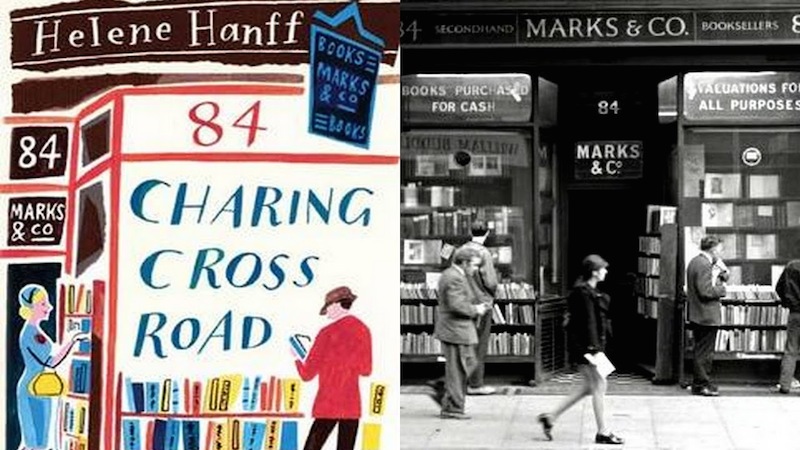 Nostalgia Factor: Remember writing letters? Remember bookshops? This underappreciated film will bring back the appeal of both. American literature lover Helene Hanff (Anne Bancroft) becomes the erstwhile pen pal of London antiquarian bookseller Frank Doel (Anthony Hopkins) just after World War II, and a single book purchase yields a decades-long friendship via written correspondence. Hanff and Doel prove that when one takes the time to write thoughtfully and consistently, real and enduring connections can be made across great distances.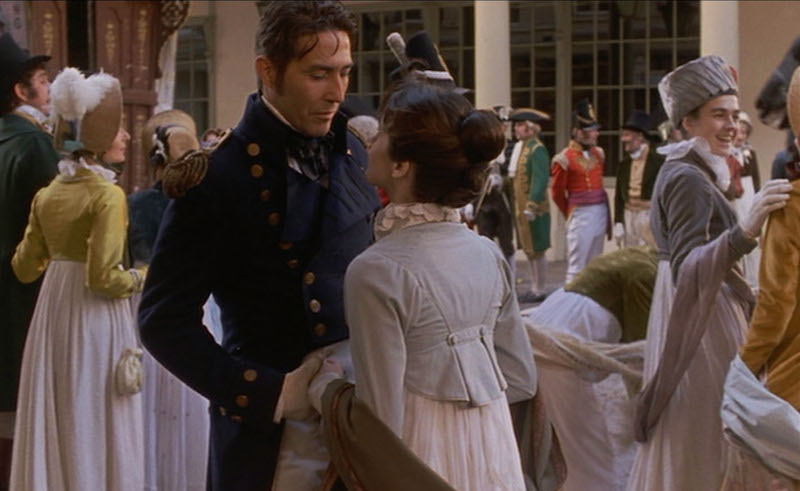 Nostalgia Factor: Jane Austen's 1816 novel forms the basis of this highly romantic look at "constancy" in relationships. Via the long courtship between stalwart, overlooked Anne Elliot (Amada Root) and honorable naval commander Captain Frederick Wentworth (Ciaran Hinds), we revisit a time when it was not only acceptable, but admirable, to wait, and wait, and wait for true love to reach full bloom. In the meantime, qualities such as faith, courage, patience, and spiritual strength sustained people. Now that does sound quaint!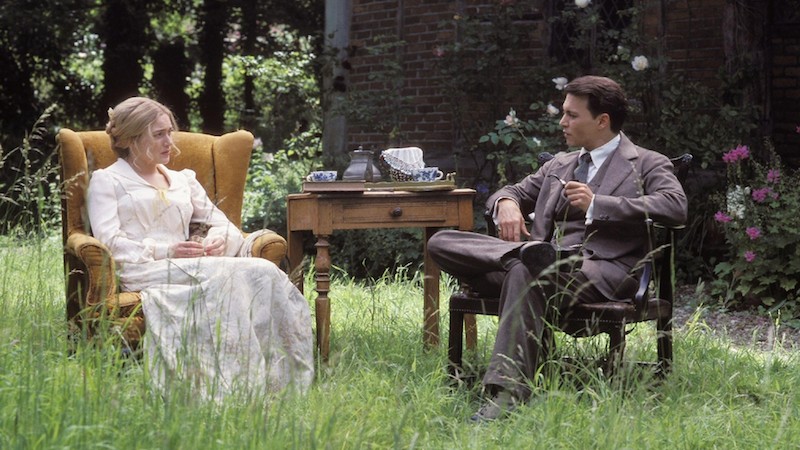 Nostalgia Factor: Scottish playwright J.M. Barrie (Johnny Depp), despondent over a flop, meets beautiful widow Sylvia Llewellyn Davies (Kate Winslet) and her four boisterous boys in a London park; one of her brood happens to be named Peter. A special connection is made, which ultimately inspires Barrie to write "Peter Pan," one of the most beloved children's stories of all time. The nostalgic tenderness of this film rests in the deep, abiding, platonic friendship between Barrie and Llewellyn Davies.

Nostalgia Factor: It's a poignant experience to gaze upon a somewhat decaying grand hotel and then go back to remember it in its prime. Here, the nostalgia is supplied by former lobby boy Zero Moustafa (Tony Revolori), as he recalls the Grand Budapest Hotel during its finest period—and his own. In the telling, the hotel gets reborn, as does the hotel's legendary concierge, Monsieur Gustave H. (Ralph Fiennes), who gets framed for murder and saved by Zero. Extravagant images of Old World Europe—patisseries, oil paintings, staff in uniform—make you long for this more elegant time and place.