Here is a pair of forever-young superstars. Both are considered potent sex symbols to this day, despite their age or ability to breathe.
Why Dean and Depp? Both are or were considered iconoclasts. Both were called rebels, and could be considered so in their on-screen personas. Both had explosive starts to their careers, becoming teen heartthrobs after being catapulted to stardom virtually overnight. And both exuded that smoldering, mysterious cool that makes men jealous and ladies swoon.
So which one is the shiniest superstar? Which one will take home the Best Movies by Farr "Hunkiest Heartthrob" trophy? Let's find out.
LIFE AS A TEENY-BOPPING CENTERFOLD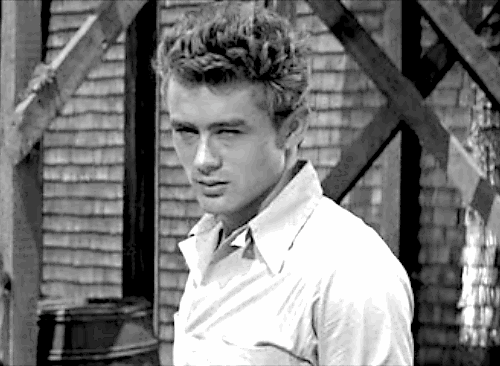 Dean had the relative luck to become famous in an era without E! Entertainment, TMZ, and whatever the hell a "Perez Hilton" is, so we can only imagine the sort of madness the young Mr. Dean would've experienced had he grown up three or four decades later. Between his recklessness and his conflicted sexuality, it's easy to imagine Dean dealing with his idol status in the same manner as Depp did, which is to say: not well.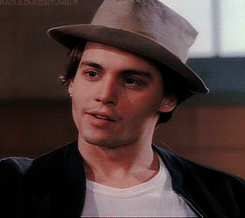 As he said to Rolling Stone Magazine, "I was a dumbass." From burning his own underwear (apparently in protest that his trailer on "21 Jump St." hadn't been cleaned in weeks) to going off-script in order to derail filming (Depp was uncomfortable with the second season's direction), the actor's behavior reflected his growing unhappiness with "teen idol" status. In Depp's own words, he was: "Dumbfounded... TV Boy, heartthrob, teen idol, teen hunk… bound for Thermos and lunch box antiquity." If anyone wasn't happy with Bieber-esque fame, it was Depp.
Winner: If anyone can be a winner in this category, it must be Dean – simply because he didn't have to suffer through it like Depp did.
ICONIC LOOK
Dean: White shirt, black leather coat, blue jeans, cigarette, and a smirk forever locked between "screw you" and "come screw me." It's sexy, it's hip, and it's been the definition of cool since the word "cool" became cool.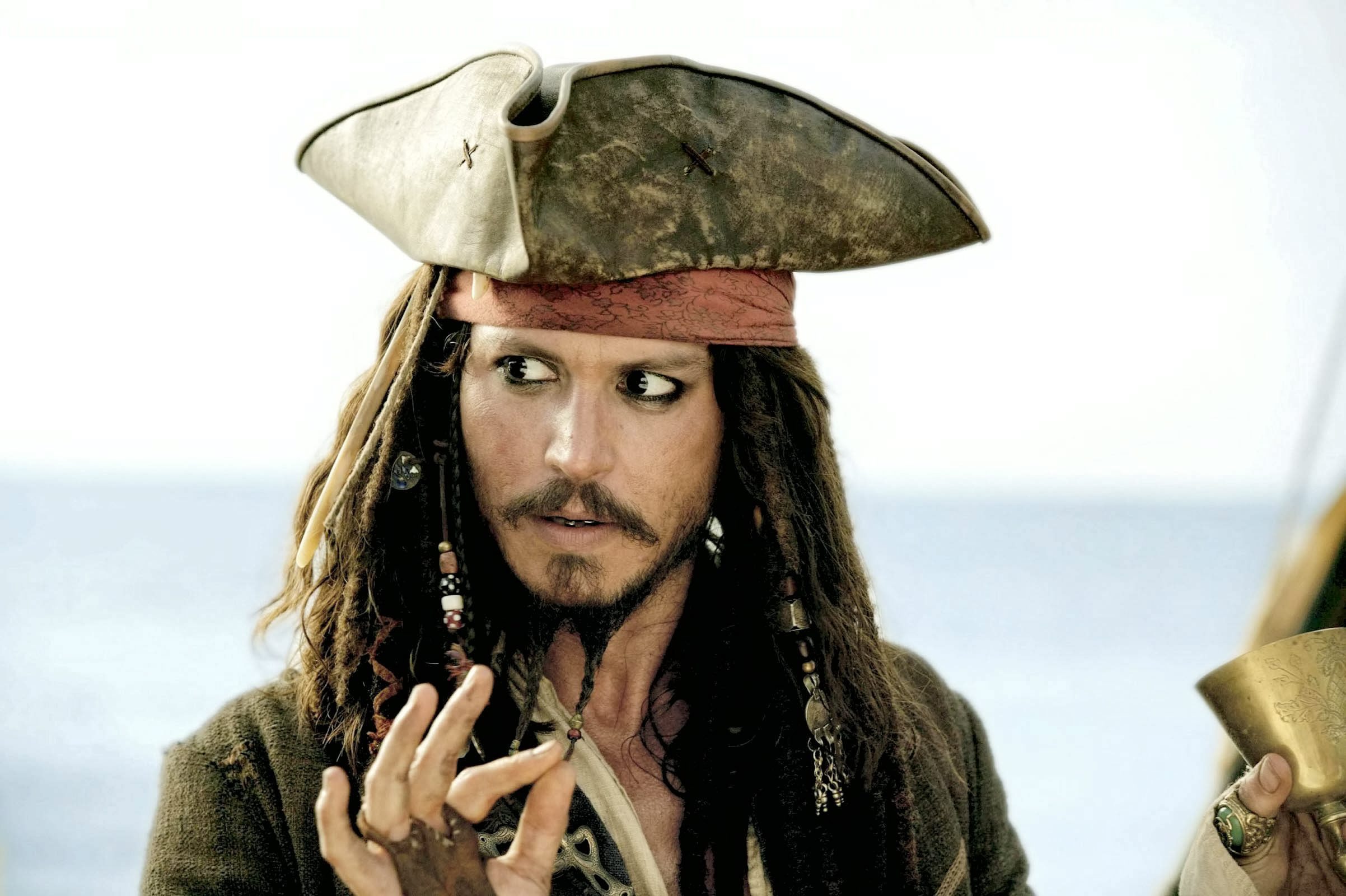 Depp: The pirate look was in for a while. But now? We want our old Depp back.
Winner: Dean in a blow-out. Dean, Dean, Dean.
BREAKOUT FEATURE PERFORMANCE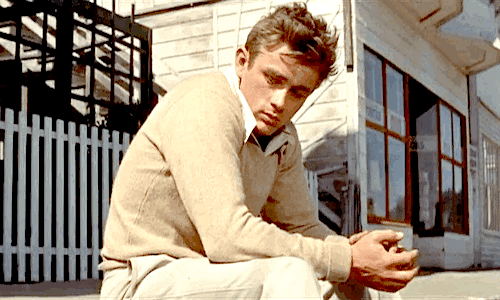 Dean: The 24 year old James played the emotionally complex "bad" son, Cal, in the adaptation to Steinbeck's powerful novel, "East of Eden" (1955). Perhaps inspired by his need for his own father's approval, Dean's gut-wrenching performance wowed audiences and drew comparisons to Brando.
Depp: Though you can give him credit for being cannon fodder in "Nightmare on Elm Street," his real breakthrough was in 1986's "Platoon," in which Depp played a much more complex and challenging type of cannon fodder. Still, he died horribly in both those films.
Winner: Dean got more quality screentime, so Dean gets the quality win.
BECOMING AN ACTOR
By all accounts, Dean was incredibly close to his mother who died of uterine cancer when Dean was just 9 years old. Unable to care for the boy, his father shipped the young James off to Indiana. James finished high school and moved back to California, bouncing between universities and degrees before settling on acting. Though Dean had the first inklings of success in Hollywood, he moved to New York City and was accepted into Lee Strasberg's famous Method School of acting. More success on-stage in a number of plays led to calls from Hollywood, and his eventual role in "East of Eden."
Many of his fans don't realize that Depp didn't start out wanting to be an actor. After his 12th birthday, Johnny would usually be seen plucking the guitar his mom gifted him. He would eventually drop out of high school to form a band called "The Kids" and move out to Los Angeles to make it big. Though they found some initial success opening for bands like the "B-52's," "The Kids" were never signed to a label. Depp eventually married a young beautician and make-up artist named Lori, who in turn introduced him to the well-connected, up and coming Nicolas Cage. Nic suggested that Johnny try acting, and the rest is history.
Winner: How can you beat being "spotted" by Nic Cage? Depp.


QUOTE
Dean:
"Being a good actor isn't easy. Neither is being a man. I want to be both before I'm done."
Depp:
"If there's any message to my work, it is ultimately that it's OK to be different, that it's good to be different, that we should question ourselves before we pass judgment on someone who looks different, behaves different, talks different, is a different color."
Winner: Dean, by a pithy nose.

FILMS
Winner: We'll give it to Dean, barely, because each one of their performances were challenging, iconic roles that were either Oscar-nominated (Depp in 2004's "Finding Neverland," Dean in "East of Eden," the first posthumous nomination in the Academy's history), or roles that launched careers.
AND NOW.....
The Overall Grand Champion of Today's Hollywood Heartthrob Showdown:
[drumroll]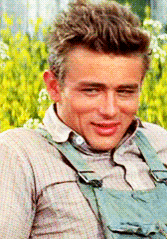 You know it has to be James Dean.