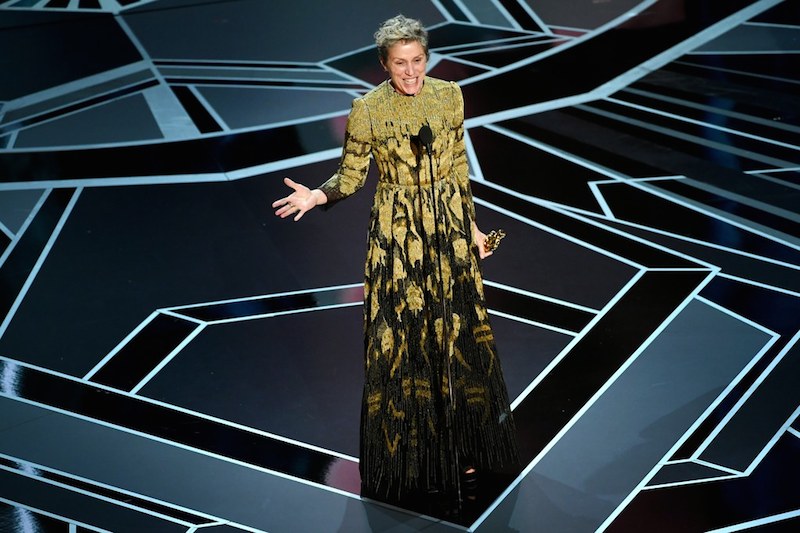 Like me, Frances McDormand is not a big fan of the Academy Awards.
As she put it in her wry, plainspoken way: "I don't like award shows. At our house we call this time of year 'the convention'. It's too bad we haven't figured out how to stop it. But I think…because of the Internet… it will naturally go away. We'll have other ways to gather; it's not going to be this stuff. The shoes hurt too much."
Still, it's clear the Academy likes her, as she just picked up her second Best Actress statuette for "Three Billboards Outside Ebbing, Missouri" (2017). Her acceptance speech was a highlight of the evening (granted, the competition was not stiff).
Managing to express the uphill battle women have always faced in the industry without a trace of self-righteousness, she asked the female nominees to stand up and then asked all the assembled studio executives to take meetings with these women to hear about their projects that need funding.
How could you not love this woman? Well, I do, and have for a long time.
Thirty years ago, she first registered with me playing an abused Southern wife in the gripping civil rights drama, "Mississippi Burning" (1988). Her tender scenes with Gene Hackman as an FBI agent investigating the murders of three civil rights workers really hit home. It brought her the first of five Oscar nominations.
Frances McDormand grew up outside Pittsburgh, the adopted daughter of a Church of Christ pastor and his wife. In 1979, she graduated from West Virginia's Bethany College majoring in Drama, and then received her Masters in Fine Arts from Yale in 1982.
Soon after graduating, McDormand's then-roommate Holly Hunter encouraged her to audition for the Coen Brothers' first film, "Blood Simple." Reportedly, it wasn't simply her talent that won her the key role of Abby; she also stood out by appearing aloof about getting the part, initially saying she could not make the call-back audition due to a prior personal commitment.
The film was shot that fall, but it took close to two years to finish it and find a distributor. All the studios initially passed, but the film got serious buzz at the festivals in 1984, and a deal was finally cut with Circle Films.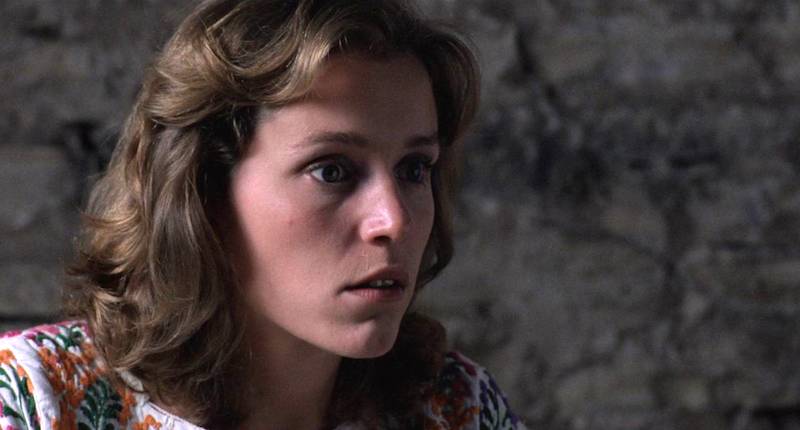 On initial release, "Blood Simple" did better with the critics than at the box office, but has since become a cult favorite. There were other dividends from that production: Director Joel Coen and McDormand fell in love during the shoot, and married on April 1, 1984. Ten years later, they adopted a son, Pedro.
Asked what's made their marriage work over three-plus decades, McDormand replied, "I think it's having different stories to tell each other. Although we have often collaborated on films, we have both had really autonomous careers and so we have always had new things to tell each other."
The couple's most successful collaboration was undoubtedly on "Fargo" (1996), where the actress plays a pregnant sheriff from rural Minnesota who gets embroiled in a kidnapping case. To my mind, "Fargo" still stands as the Coens' masterwork, followed closely by "The Big Lebowski" (1998) and "No Country for Old Men" (2007).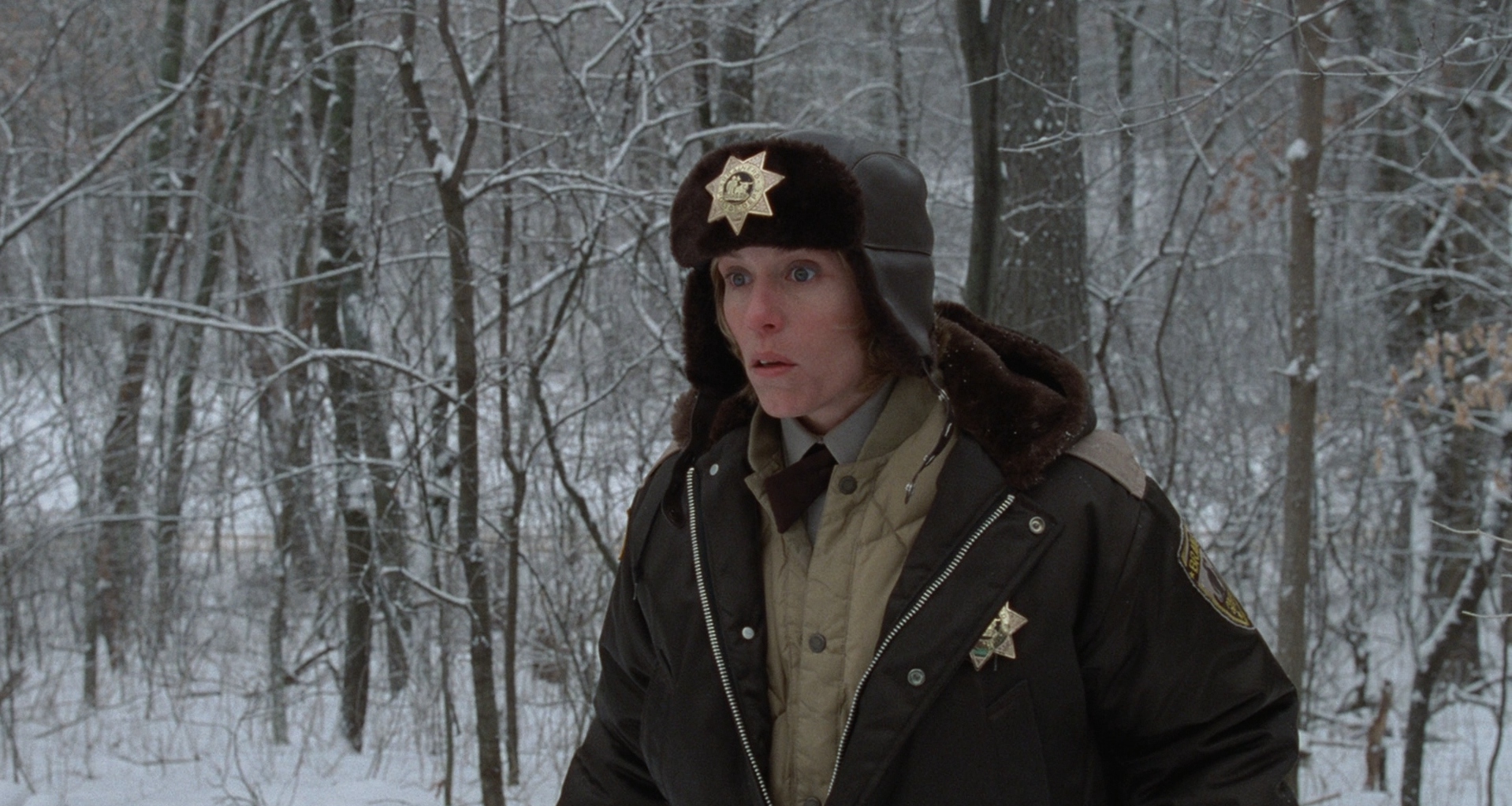 McDormand remains the only actress to have won an Oscar in a film directed by her husband. When one clueless reporter asked how she got the part, she responded, "The fact that I'm sleeping with the director may have something to do with it."
She has scored in a variety of films since, including "Almost Famous" (2000), "North Country" (2005), and "Moonrise Kingdom" (2012). She doesn't get top billing in all her movies, but she doesn't care. The part's the thing.
Having received her initial grounding in theater, McDormand has frequently returned to the stage. In 1984, she had her Broadway debut in a revival of the drama, "Awake and Sing!" Four years later, she earned her first Tony nomination playing Stella Kowalski in the hit revival of "A Streetcar Named Desire."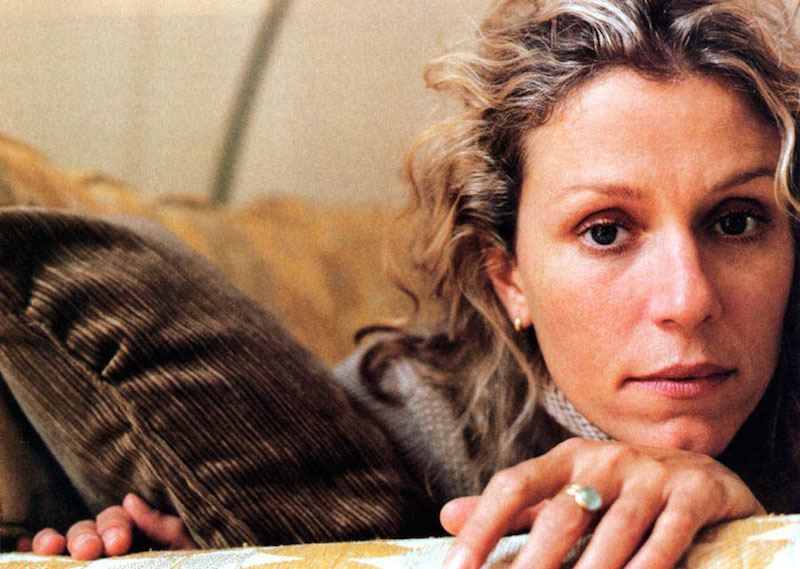 She finally won a Tony in 2011 for her performance in the play "Good People." Three years later, when she was awarded an Emmy for the HBO miniseries "Olive Kitteridge," she joined the elite company of actors who've achieved the Triple Crown of Acting (winning an Oscar, Tony, and Emmy). She is also the fourteenth actress to receive at least two Best Actress Academy Awards.
McDormand has a refreshingly clear-headed perspective on her life and career: "I'm a character actress, plain and simple...Who can worry about a career? Have a life. Movie stars have careers — actors work, and then they don't work, and then they work again."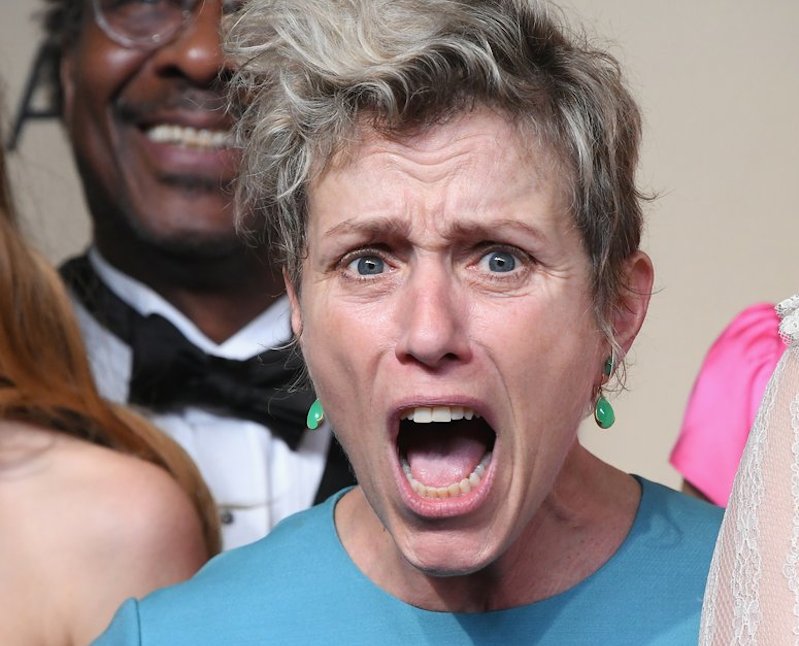 Later, she elaborated: "You have to get away from the theater or from the set and live life. If you work constantly from job to job, you're living in a fantasy world and you have nothing else to offer than fantasy."
Frances McDormand has managed to lead a rich and fulfilling personal life while consistently transporting us in her work, making those fantasies seem thrillingly real.
Keep going, Fran, and win that third Oscar. And next time, go ahead and wear comfortable shoes. You'll have earned the privilege.