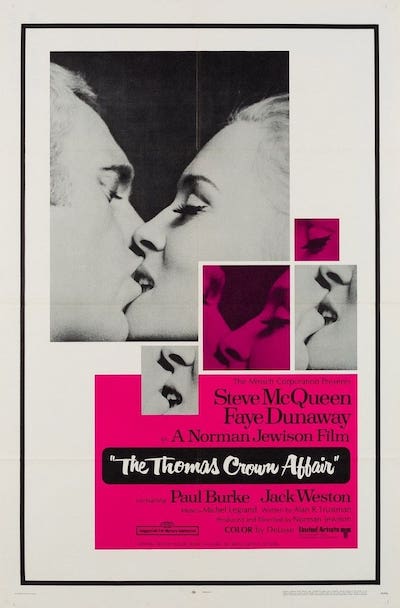 I still remember the first time I saw Faye Dunaway over half a century ago in "The Thomas Crown Affair." She took my breath away.
It wasn't just her beauty, but the sheer strength and confidence she projected. From the first time we meet her character, insurance investigator Vicki Anderson, we know millionaire bank robber Thomas Crown (Steve McQueen) is up against a formidable opponent. That tension of equals squaring off makes the whole movie work.
The daughter of a career military man, Faye had a peripatetic childhood, eventually settling in northern Florida. She could hardly wait to escape the South, and its limiting, small town conventions. Acting became her ticket out.
From the very beginning, she worked tirelessly to develop her craft, with a razor focus on breaking through to stardom. As she put it: "I always wanted to succeed, to do the best that I could because it puts you in a position of freedom, you see. Then you can choose the road you will take, the way you will live and work."
She wanted fame, but it was not just about the money. Above all she wanted to do great work, and so turned down a lucrative recurring role on a high-rated soap opera when she was just 24. Two years later, she got the chance to co-star with Warren Beatty in "Bonnie and Clyde," and stardom was hers, virtually overnight. Over the next decade, she'd solidify that stardom, turning in memorable performances in brilliant films that still resonate decades later.
Faye has never fully retired, as she has, most always, wanted to work. Yet as with too many female stars, she found fewer good roles in good movies once she hit forty. And she wasn't shy about sharing her frustration, as in this 2008 interview: "I am furious that they think I'm too old to play the love interest of guys like Jack Nicholson and Clint Eastwood. Why should I play sisters and mothers while guys like Jack and Clint, who are older than me, have on-screen lovers half their age?"
She certainly has a point.
With so much focus on her career, maintaining a happy personal and romantic life has always been a challenge. Still, it hasn't been dull. The men in her life have included Lenny Bruce (early and brief), Marcello Mastroianni (who would not leave his wife for her), director Jerry Schatzberg, author Frederick Forsyth, and her two husbands: musician Peter Wolf (of the J. Geils Band) and photographer Terry O'Neill, with whom she had her son Liam in 1980. None of these relationships endured, but Dunaway is accepting. "At heart," she once said, "I guess I'm a bit of a loner."
In 1981, she made "Mommie Dearest," a biopic of actress Joan Crawford that was panned by critics but successful with audiences, swiftly becoming a cult film. In what many viewed as an over-the-top performance, Dunaway portrayed Crawford's obsessive, often violent relationship with her adopted daughter, Christina. Later Dunaway regretted taking the part, feeling it had forever typecast her. She hated the thought of being remembered solely for playing an unhinged harridan.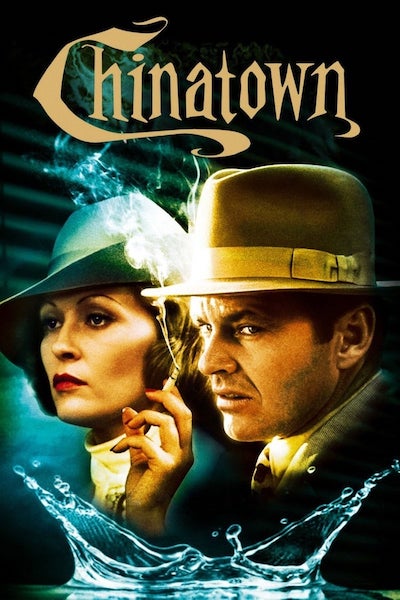 Though directors Arthur Penn and Sidney Lumet would praise Faye for her unstinting work ethic, like her Crawford character she also gained a reputation for being mercurial and difficult to work with. In particular, her numerous clashes with controlling director Roman Polanski on the set of "Chinatown" (1974) were well documented.
Most recently, she was fired from a stage production in 2019 for abusive behavior towards subordinates. It's dispiriting to hear, and if true cannot be excused. Reportedly much of what drives such behavior is a nagging, lifelong insecurity (believe it or not), and an all-consuming, often irrational drive towards perfection in her work.
In her own words: "Life is a process of trying to be as good as you can be. It's the striving toward a kind of perfection, knowing that you're never going to quite achieve it. But it's the trying for it that makes the difference."
And yes, we see the difference.
As Faye Dunaway celebrates this special birthday, we honor her film legacy by featuring her three very best films, the ones for which she received Oscar nominations for Best Actress. Notably, all three titles received nominations across the major Oscar categories: best picture, actor, director, screenplay and cinematography. All three also appear on the American Film Institute (AFI) list of top 100 films of all time ("100 Years, 100 Movies").
As you'll note below, "Chinatown," the film that's ranked highest on the list, received the fewest Oscar wins, while lowest ranked "Network" scored the most statuettes.
Lists and awards, consistency and logic aside, one truth is indisputable: all three of these classics richly reward repeat viewings. Pick one to watch, and see if you're not joining me in exclaiming, "Yay, Faye!"

In a Nutshell: Arthur Penn's bloody, romanticized take on two real-life bank robbers in love and on the run in the Great Depression.
AFI Ranking: #27
Academy Award Wins: 2, for Best Supporting Actress (Estelle Parsons) and Cinematography.
Faye's take: "It put me firmly in the ranks of actresses that would do work that was art."
In a Nutshell: in 1930's L.A., a private eye takes on a seemingly routine case that spirals into conspiracy and murder.
AFI Ranking: #19
Academy Awards: 1, for Best Original Screenplay.
Faye's take: "Possibly the best film I ever made."
In a Nutshell: A workaholic female TV executive inadvertently discovers ratings gold when her news anchorman turns into a mad prophet.
AFI Ranking: #66
Academy Awards: 4, for Best Actor (Peter Finch), Actress (Dunaway), Supporting Actress (Beatrice Straight), and Original Screenplay.
Faye's take: "One of the most important female roles to come along in years."
More: Forty Years Later: 4 Things You Never Knew About "Chinatown"