There are lots of things we will never do, and most of them involve ice, big waves, rocks and other things that can easily kill us.
Fortunately, adventurous, half-crazy thrill-seekers are born to take on insane challenges for us. And thanks to filmmakers, we get to watch the results from the comfort of our own homes.
Here then, is our roundup of "extreme"-ly adventurous movies. You might want to grab a helmet.

Rad World: Mount Everest, 1970.

Fearless Risk-Taker: Japanese alpinist Yuichiro Miura.

What Makes It Extreme? Miura skied down over 6,000 feet in under three minutes, and then fell another 1300 feet, slowed by a parachute. He came to a stop 250 feet from the edge of a crevasse. But first, he had to climb Everest.


Rad World: The Eastern Arctic wilderness at the start of the first millennium.

Fearless Risk-Taker: Ancient Inuit warrior, Atanarjuat.

What Makes It Extreme? To escape being killed by a vengeful tribesman, Atanarjuat runs barefoot and naked across the ice for miles. It's a scene that will take the breath away of even the most hardened ultra-marathoner.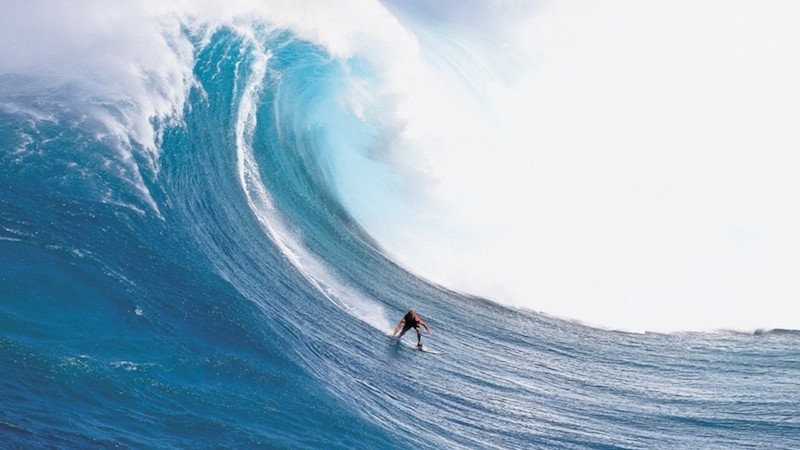 Rad World: Secret surf locations around the globe, including Vietnam, Hawaii, and California.

Fearless Risk-Takers: Surfing legends including Kelly Slater, Laird Hamilton, and Rob Machado.

What Makes It Extreme? Waves topping fifty feet. The film captures Mike Parsons's ride of a 66-foot wave at California's Cortes Bank, believed to be the biggest wave ever ridden at the time the movie was released.


Rad World: The Siula Grande Mountain in the Peruvian Andes.

Fearless Risk-Takers: English mountaineers Joe Simpson and Simon Yates.

What Makes It Extreme? "Touching the Void" documents the pair's near fatal attempt on this perilous summit. After a fall, a decision must be made by one of the climbers. What happens will astound you.

Rad World: Antarctica.

Fearless Risk-Takers: Director Werner Herzog and cinematographer Peter Zeitlinger; as well as the intrepid researchers Herzog went to document, living and working in frozen isolation.

What Makes It Extreme? Herzog and Zeitlinger undertook the trip with little planning, filming on the fly in a very narrow window, in ice tunnels and under volcanoes. Along the way, they talk to a man who believes he is descended from Aztec royalty.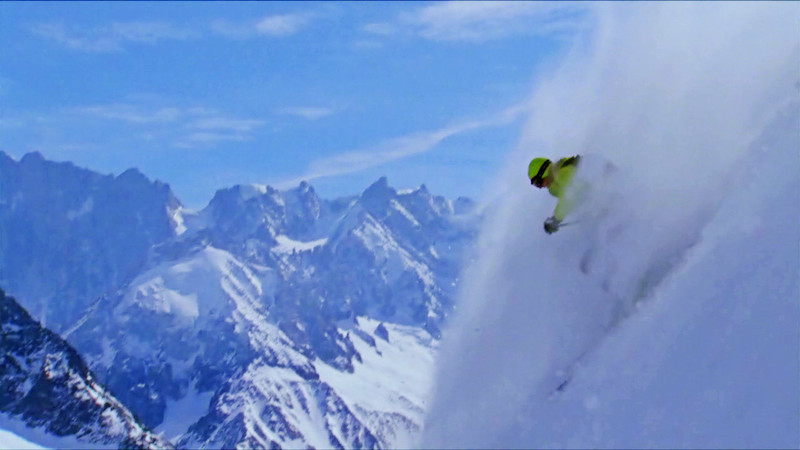 Rad World: Extreme skiing from its roots to the present day.

Fearless Risk-Takers: Father of extreme skiing Bill Briggs, plus a cast of daredevils.

What Makes It Extreme: Besides the name, fifty-degree (or more) angles, avalanches, and cliffs that drop off to nowhere. Note the number of stretchers that appear in the film.

Rad World: The north face of the Eiger in Switzerland, 1936.

Fearless Risk-Takers: A team of German mountain climbers, Toni Kurz (Benno Furmann) and Andi Hinterstoisser (Florian Lukas), compete to be the first to summit the famously dangerous peak, at the urging of Nazi propagandists.

What Makes It Extreme? Have you seen the climbing gear that was available in 1936? Wool, leather, and steel. The Portaledge is still a long way from being invented.

Rad World: A wire strung between the World Trade Centers in 1974.

Fearless Risk-Taker: French tightrope walker Philippe Petit.

What Makes It Extreme? Well, first the wire is strung secretly and illegally. On the wire, Petit spends 45 minutes dancing, walking, kneeling, and lying down 110 stories in the air. And then there is the net… that isn't there.
Stream it tonight!



More: Wild Ride: 12 Travel Movies that Take You to the Ends of the Earth