The Olympics finally wrapped last week with a blowout Closing Ceremony in Sochi that featured a hellish, 3-story animatronic bear that Putin probably designed for the upcoming attack on Ukranian freedom fighters.
Amongst the thrills and spills that come part and parcel with humans travelling at unholy speeds atop icy surfaces, we had the usual whining from ice dancers and figure skaters over anonymous judges' scoring, some truly amazing tumbling and spinning from the more amicable (and fun) crowd of skiiers and snowboarders, and those weird moments that happen once every four years where we suddenly care deeply about non-sports like curling.
The concern over security appeared to be unwarranted, though I suppose we'll never know if it was the Cold War-esque security "agents" and unmanned dirigibles that floated like vengeful clouds over the Olympic Village that made this winter Olympics a peaceful one (even if Russia went old-school aggressive just a week after, invading their Ukranian neighbors on the pretense of "security").
What we do know is that Russia's reprehensible laws against homosexuality deserved more public shaming . One couldn't help but hope we'd get another moment like the two clenched fists of U.S. sprinters Tommie Smith and John Carlos from the 1968 Olympics in Mexico City, but alas, the closest we came was Obama's choice to send openly gay former athletes as part of the United States delegation.
Controversy, security, and Nightmare Bear aside, the Olympics were entertaining as always. For whatever reason, winter sports movies receive fairly short shrift in the cinematic realm. Perhaps it's the cold, perhaps it's that it's tough to construct a narrative around a sport like the Biathlon.
There are some great titles, however, centered around skiing and hockey.

Downhill Racer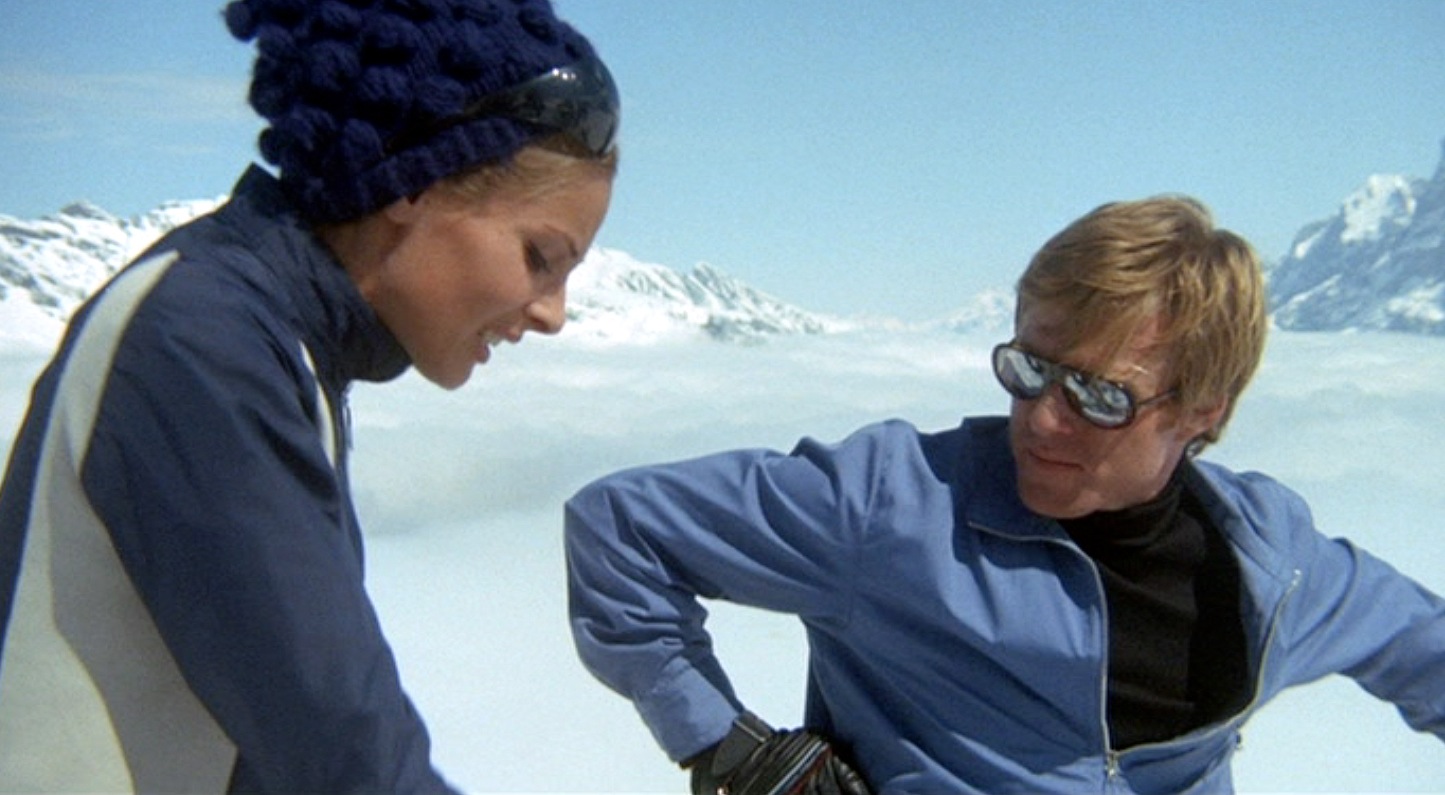 Downhill Racer (1969) - It's early, irresistible Redford as Dave Chappellet, an aloof skier who wins a spot on the U.S Olympic Team when a member gets injured. Dave clashes with head coach Eugene Clair (Gene Hackman), who finds Dave uncooperative and arrogant. Is Dave writing checks his ass (and skiing talent) can't cash?
The Man Who Skied Down Everest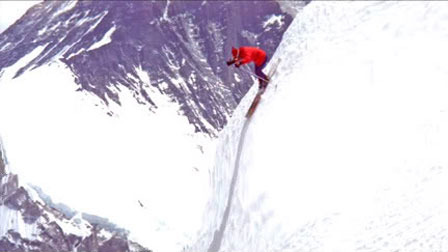 The Man Who Skied Down Everest (1975) - Yes, Japanese skier Yuichiro Miura actually skiied down Everest. He asked me to join him (I was younger and quite fit then), but I had to decline. Watching the ascent is both meditative and staggering as the reflective Miura's journal is used as narration throughout, but you know the saying: what goes up must come down. You'll be picking your jaw up off the floor after watching this one.
Slap shot
Slap Shot (1977) - Black comedy stars Paul Newman as Reggie Dunlop, a losing minor league hockey coach whose team is on the brink of losing its franchise. Fed up, he resolves to have his boys play dirty to win. Hilariously caustic; Newman is aces.
Miracle
Miracle (2004)- In this true story set at the 1980 Winter Olympics, the underdog USA hockey team goes up against the formidable USSR squad, who are eager to build on their record of four straight Gold Medal wins. To everyone's shock, the Americans prevail. Kurt Russell plays coach Herb Brooks with assurance. You hope Russell demanded extra cash to appear on-screen in that hairstyle and wardrobe.