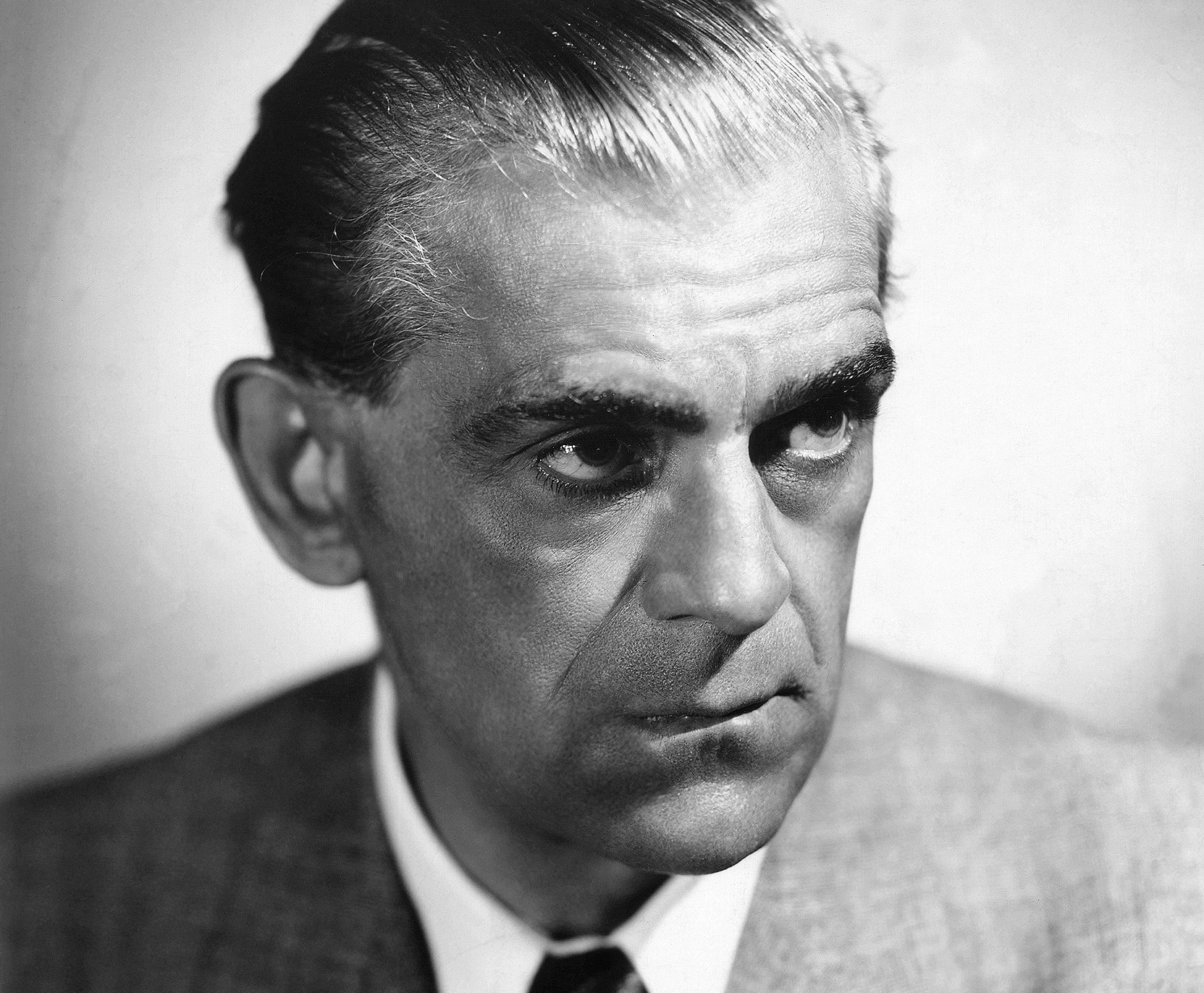 Today we're saluting one of the great horror movie icons, Boris Karloff, originator of the Frankenstein monster. Reminding us again of how far removed the illusion of movies can be from reality, Karloff the man was the total opposite of the characters he immortalized on screen.

This figure who terrified millions was in person a kind, self-effacing gentleman who loved children. He was also a slender man who stood just 5'11". To become the enormous monster, he had to wear padding, lifts, and braces. Add to that the heavy make-up, and getting in and out of costume each day literally took hours. He suffered it all without complaint.

Born in Victorian England as William Henry Pratt in 1887, he was raised by his eight older siblings after his parents died. He was expected to follow several of his brothers into the foreign service. But young William astonished everyone by quitting university and heading for Canada in his early twenties to pursue an uncertain, rough-and-tumble life as a touring actor.

He wound up in Hollywood about a decade later, and around this time, adopted his distinctive stage name. Karloff paid his dues, winning the occasional minor part in silent films, and taking on manual labor jobs to supplement his meager income. Most of his early roles cast him as exotic villains, due to the actor's heavy eyebrows and dark complexion (reflecting his late father's East Indian heritage).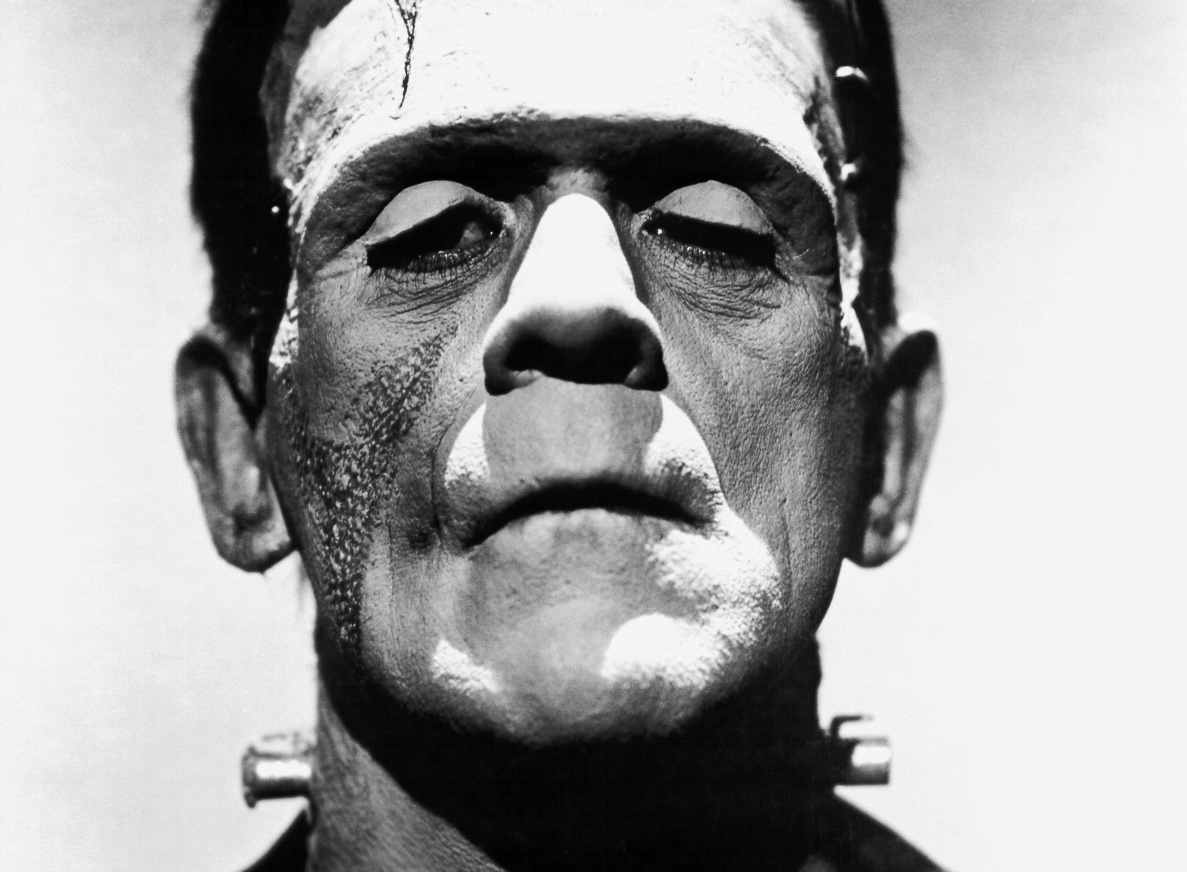 Karloff got the chance to play the Frankenstein monster after Bela Lugosi, another giant of the horror genre who'd just become famous portraying Dracula, complained sufficiently about the demands of the part to get himself fired. (A wiser, humbler Lugosi did go on to play the monster twelve years later in "Frankenstein Meets The Wolfman").

A huge hit on release, Karloff would follow the original with two sequels, "The Bride Of Frankenstein" (1935) and "Son Of Frankenstein" (1939). He'd also star in "The Mummy" (1932), and appear in several non-horror outings, including the original "Scarface" (1932) and John Ford's "The Lost Patrol" (1934). In 1941, he originated the role of the homicidal Jonathan Brewster in the Broadway production of "Arsenic and Old Lace."

The quality of Karloff's film output would decline in the forties, but he stayed busy. The advent of television gave him a big boost in the following decade, and the sixties brought the 70-plus actor back in a big way, thanks to producer/director Roger Corman casting him in "The Raven" (1963), which co-starred a young actor named Jack Nicholson.

In 1966, Boris would voice the title character in the children's animated classic "How The Grinch Stole Christmas!" Two years later, he'd star in a film by a then-unknown director named Peter Bogdanovich called "Targets," about an aging horror actor who comes face-to-face with real terror during a personal appearance at a drive-in theater.

Boris Karloff died of emphysema in 1969, at age 81. Throughout his life and career, he was widely admired for his professionalism and his humility. He never complained about being "typed" as an actor; he was actually grateful for it. He was happy to be busy and doing what he loved.

He had this to say about the role that made him famous: "My dear old monster. I owe everything to him. He's my best friend."