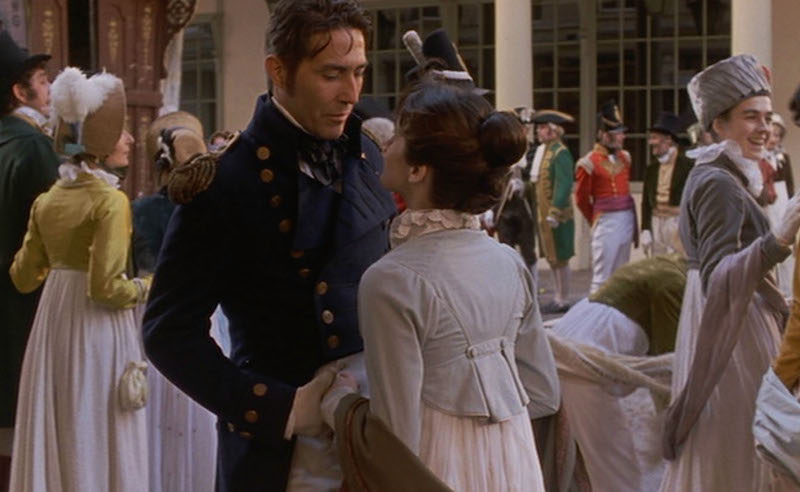 It's an astounding but true fact that Jane Austen never really grows old. Though she published anonymously and went criminally unread while she was alive, the industry that's grown up around her work since the late 1800s would match the economy of a medium-sized South American country.

Indeed, when she accepted the Academy Award for Best Adapted Screenplay for "Sense and Sensibility," Emma Thompson (who also stars in the film) said: "I went to visit Jane Austen's grave in Winchester Cathedral, to pay my respects and to tell her about the grosses. I hope she knows how big she is in Uruguay."

Yes, Jane Austen is big in Uruguay. She is big everywhere, and that fame, founded on the English author's wise, witty observations on life and love among the upper classes of Britain, has only grown thanks to a steady stream of film and TV versions of her six novels.

Ardent Janeites will argue tirelessly the merits and faults of each production, but one can never fault the dialogue, which flows from Austen's own tart style of speech. But what we really come to Austen for is the masterful weaving of character and plot into narratives that satisfy the human thirst for just desserts — both sour and sweet.

To pay tribute to one of literature's greatest accidental screenwriters, here are three of Austen's finest novels brought to life on film.


Elizabeth Bennet (Greer Garson) and Mr. Darcy (Laurence Olivier) spar decorously in this marvelous version of Austen's second novel. The movie was originally intended to be filmed in England in 1936, with Norma Shearer and Clark Gable in the lead roles. Directorial changes and the start of WWII forced the production to move to Los Angeles. The most "Hollywoodized" of the film versions of Austen, purists will enjoy noting the places where the film diverges from the novel. But the chemistry between Garson and Olivier does full justice to Jane. (The award for Most Bizarre Literary Convergence has got to be the screenwriting credit for "Brave New World" author, Aldous Huxley.)
Stream it tonight.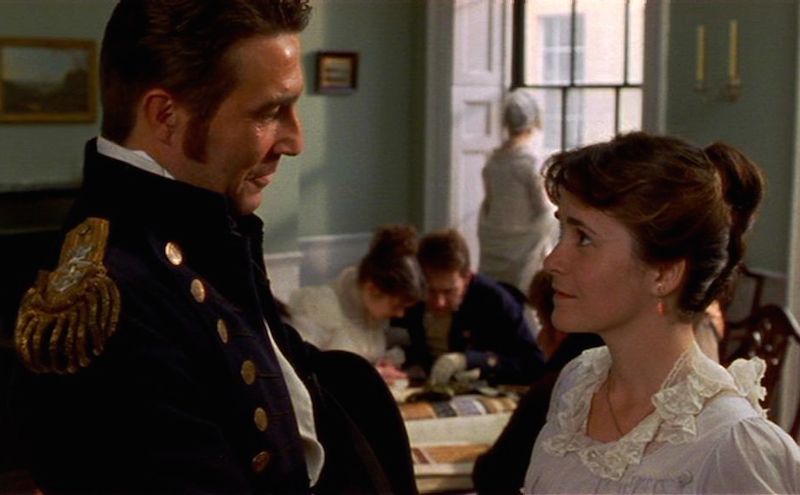 Many Austen fans claim "Persuasion," published after her death, to be their favorite novel. Perhaps it's not surprising then that the film adaptation seems to be equally beloved. A testament to the rewards of steadfastness, "Persuasion" traces the long arc of romance between dependable Anne Elliot (Amanda Root) and courageous sea captain Frederick Wentworth (Ciarán Hinds). These two rocks are buffeted by the swirling seas of meddling outsiders, scheming fortune-hunters, and idiotic relatives, but their true natures do not desert them. A romance for adults, "Persuasion" is also deeply philosophical in its extended debate over the enduring nature of love.
Stream it tonight.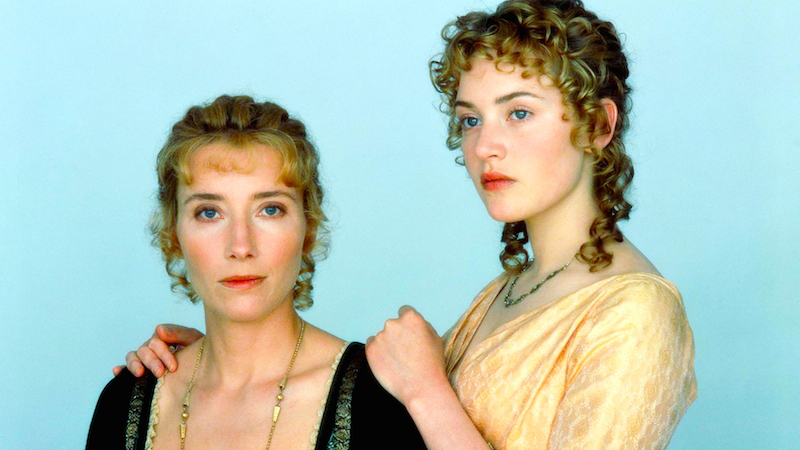 Perfectly cast and skillfully helmed by director Ang Lee, "Sense and Sensibility" rivals the BBC television production of "Pride and Prejudice," made the same year, for fully realizing the vision most readers have in their heads (and hearts) of Jane Austen's world. The Dashwood sisters, Elinor (Emma Thompson) and Marianne (Kate Winslet) dance a romantic quadrille with would-be suitors Edward Ferrars (Hugh Grant) and Colonel Brandon (Alan Rickman), with life lessons spinning around the floor with them. (Trivia note: during shooting, Thompson met husband Greg Wise, who played the scoundrel John Willoughby.) Yes, there was some tinkering with the text, but it all feels subtle and seamless. This feature holds up as one of the best of Austen's work, netting seven Oscar nods, including Best Picture.
More: An Open Letter to Emma Thompson