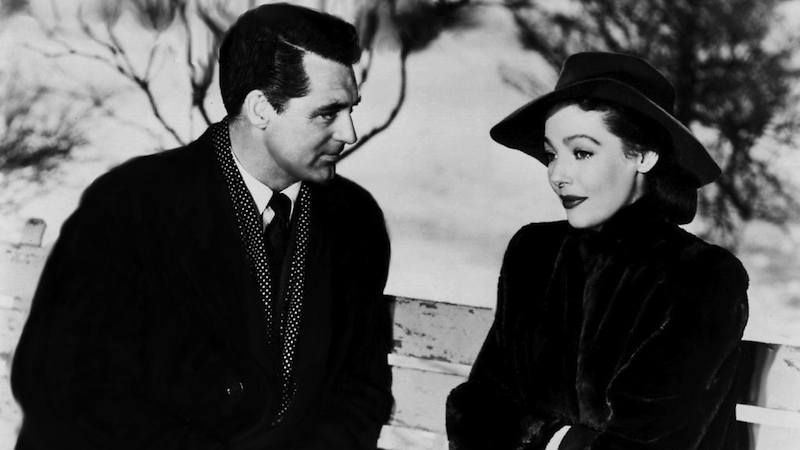 Top-ten lists of holiday films abound right about now, but I can narrow down the list of the best Christmas movies to three. These aren't the only good Christmas movies. There are dozens. But these three share an interesting historical convergence.

These three films were released over a single five-year period following the Second World War. The first came out just before Christmas in 1946, the second in 1947, the last in 1951. The first two were U.S. productions, the last a U.K. release. When I hear again (to my genuine sorrow) that audiences under 30 have abandoned black and white films, I think of these three titles. What a shame if the younger generation overlooks them.

With all it's come to mean to multiple generations of viewers, it's hard to believe that Frank Capra's "It's A Wonderful Life" was a box-office disappointment on release. This was partly due to the release of the blockbuster war film "The Best Years Of Our Lives" several weeks before, which stole its thunder. Another reason "It's A Wonderful Life" failed at the time were the dark undercurrents in Capra's film, which simply turned off a war-weary audience.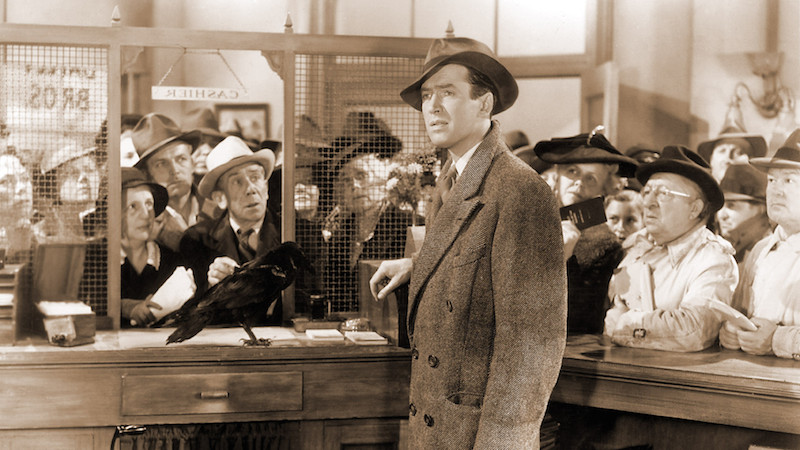 Fortunately, this magical, still powerful film got its re-birth on television, and the rest is history. With each successive viewing of this perennial Christmas favorite, the now-familiar story lodges more deeply in our consciousness.

On Christmas Eve, 1946, small-town banker George Bailey (James Stewart) becomes embroiled in scandal and overwhelmed by a sense of personal failure. Stopped from leaping to his death by cuddly, bushy-browed guardian angel Clarence (Henry Travers), Bailey recounts his eventful life on the road to ruin, from marriage to high-school sweetheart Mary (Donna Reed) to his final showdown with tyrannical town banker Mr. Potter (Lionel Barrymore).


George also learns the value of a single life—his own—when Clarence makes his despairing wish never to have been born temporarily come true.

My second pick is "The Bishop's Wife," released the following year by legendary producer Samuel Goldwyn. It's a much lighter, cheerier affair than "Life," but also touches on the importance of family, friendship and goodwill over material concerns.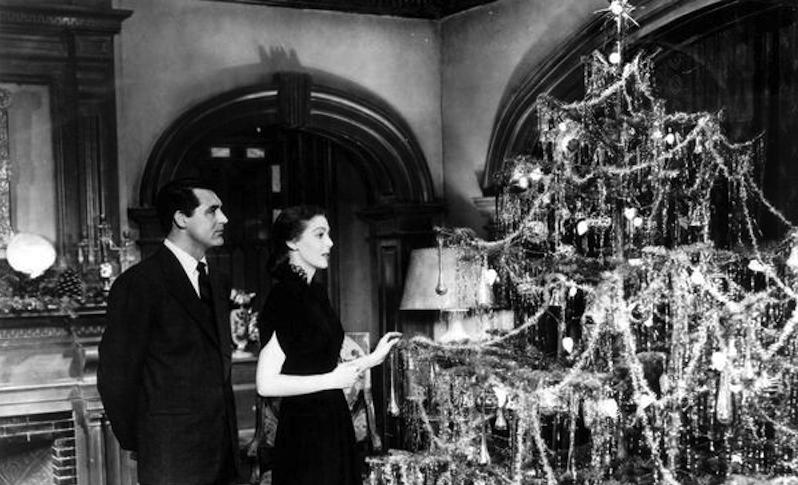 Cary Grant portrays Dudley, the most charming of angels, who visits Earth at holiday time to set a certain cleric's priorities straight. Bishop Henry Braugham (played by David Niven) is obsessed with raising funds to build an immense cathedral, and in the process is neglecting his loving wife, daughter, and the humble people he knew when he was a young minister. Co-starring a dazzling Loretta Young as the title character, this buoyant, joyful film seems to get better with every viewing.

Notably, the production did not get off to a smooth start. Originally, Grant was playing the Bishop, Niven the angel, and Teresa Wright the wife. Goldwyn was not pleased with the dailies, and finally decided to fire director Willam A. Seiter. Henry Koster was brought on to helm the picture and a visibly pregnant Wright was replaced by Loretta Young.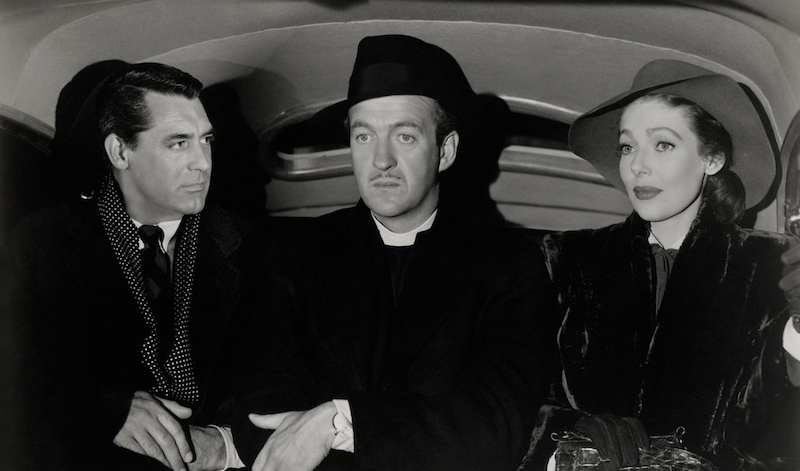 Koster immediately saw the problem: the two male stars were playing the wrong roles; they should switch. Once Goldwyn and Grant finally agreed to this, production started from scratch, with Goldwyn out close to a million dollars. It was a bold move that paid off: the film was a hit. (Coincidentally, as with "Life" the year before, the film earned five Oscar nods, including Best Picture.)

The third film on my list is the best adaptation of "A Christmas Carol," Charles Dickens's most widely read work. To date, the story has inspired several filmed versions, including a high-gloss Hollywood entry from the thirties with Reginald Owen, a musical version with Albert Finney, an admirable TV special starring the late George C. Scott, and a modern-day adaptation with Bill Murray.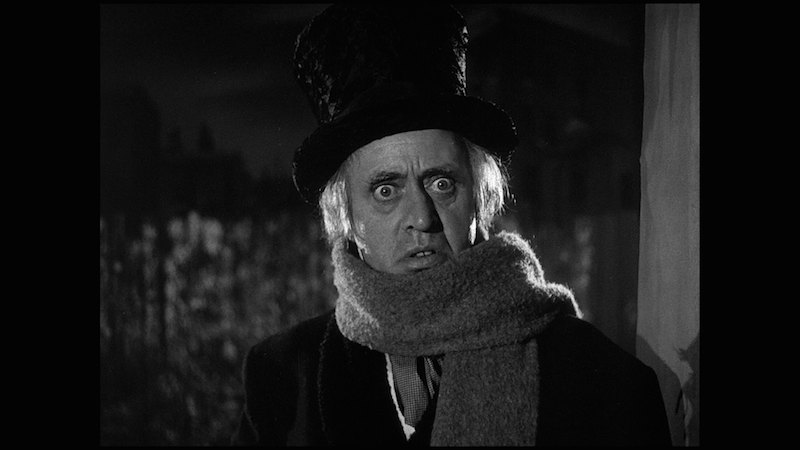 Yet none of these tops the definitive 1951 British entry, also known as "Scrooge," starring the incomparable Alastair Sim in a role he was born to play. This gifted actor seamlessly inhabits the character of the world's most famous miser who, one Christmas Eve, gets a chance at redemption with some spectral visits: first from his deceased partner Jacob Marley (Michael Hordern), then by the Ghosts of Christmas Past, Present, and "Yet to Come."

With no nonsense direction from Brian Desmond-Hurst, "Scrooge" offers a brisk, faithful rendering of Dickens's tale in just eighty-five minutes. Yet the film remains extremely moving, with Sim's droopy eyes expressing Scrooge's terror, shame, and regret. His transformation by the film's end is a real mood-lifter; if this doesn't put you in the holiday spirit, something is seriously wrong.

Here's my heartfelt holiday suggestion, and fervent hope: that one or more of these evergreen classics plays on your home screen this Christmas Eve — or before!


More: Cool Yule: 9 Non-Christmas Christmas Movies
Holiday Romance: 6 Christmas Movies that Will Fan the Flames of Love