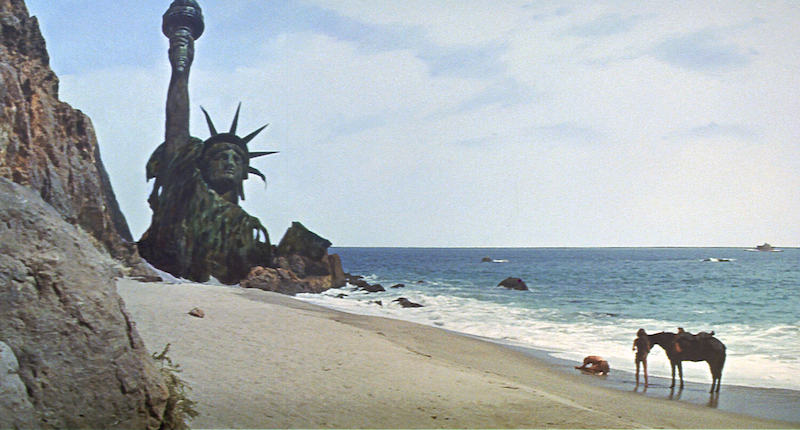 What would summer be without at least one trip to the beach?

Truthfully, for me one trip is about enough. I have way too many childhood memories of sandy sandwiches and horrific sunburns. And from a swimming perspective, ever since I first saw "Jaws," I'm strictly a pool man.

Still, I'm that odd (very odd) exception. The majority of sane, healthy people love the sun, catching a wave, and hearing the pounding of the surf. As in a movie theater, there's also a reassuring sense of community as you bask in a warm, soothing paradise with your fellow bathing suit and bikini-clad humans. A microcosm of society, sights on the beach vary from the sublime to the grotesque. And as in life, most everyone is looking around.

Not surprisingly, the innate drama of beach settings has created some of the most memorable scenes in some of our finest movies. Here's just a sampling: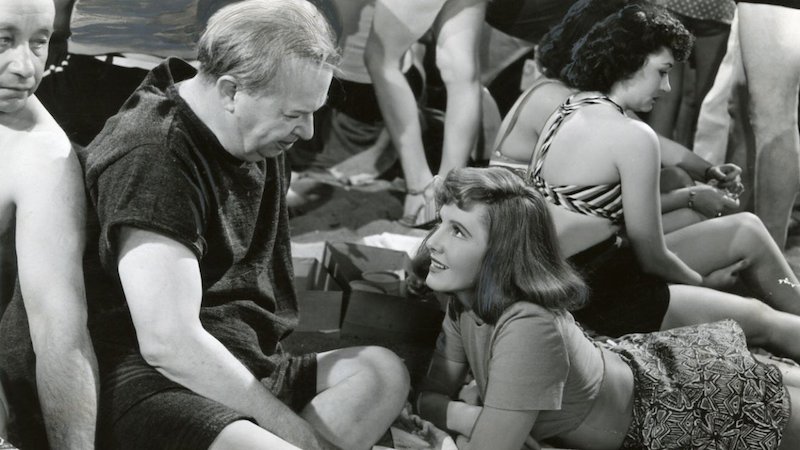 This undervalued comedy features a formerly reclusive tycoon (Charles Coburn) going incognito and experiencing, for the first time, the everyman joys of a very crowded beach.
The famous surf-drenched kiss between Burt Lancaster and Deborah Kerr was daring for the time, as Burt drops to his knees in a moment of raw desire. It's still pretty hot.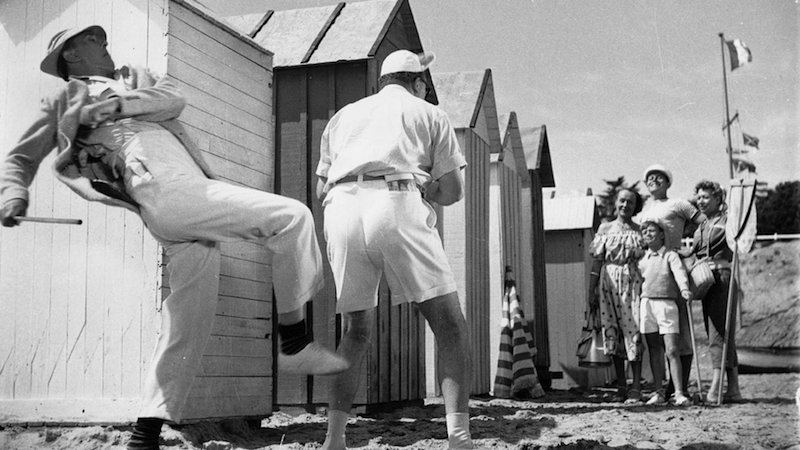 Jacques Tati's clueless, nearly wordless Monsieur Hulot turns a seaside vacation into an almost surreal adventure, with uproarious mishaps all along the way.
Who can forget the moment when Norman Maine (James Mason) takes that final walk after realizing the burden he's become to his celebrity spouse (Judy Garland)?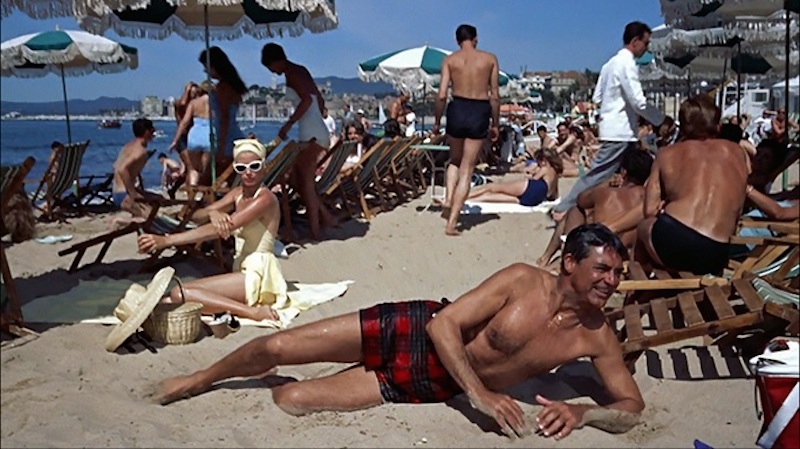 Set on the beautiful French Riviera, Cary Grant proves that a man of fifty can still look great in a bathing suit, even next to Grace Kelly.
Ursula Andress makes one of the great entrances in all film when her character Honey Rider walks out of the sea with the shell she's just caught. Brace yourself, James.
8 ½ (1963)
In Fellini's most autobiographical film, we watch a group of boys delight to the rumba moves of a corpulent prostitute on the beach. Unforgettable.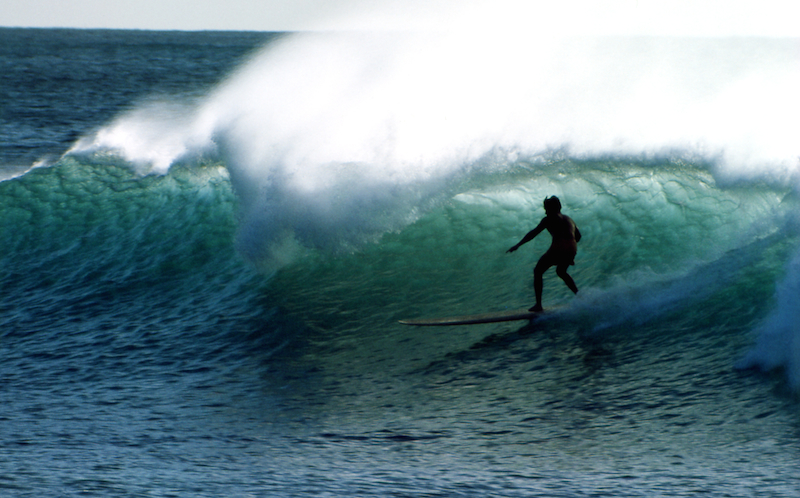 This exhilarating doc came out just as surfing became a national craze. It follows the world's top practitioners as they travel the globe in search of the next big wave.

Spoiler alert: you know things are really out of control when the top of the Statue of Liberty gets washed up on the beach. One of the great endings in all film.
Luchino's Visconti's tale of tortured desire has composer Dirk Bogarde besotted with a beautiful young man he sees on the beach. He finds he cannot leave Venice — though he should!
Where do I begin? That famous opening scene where the lusty young couple skinny dips, or the sight of all those people racing to get out of the ocean? You pick.

Surfing enthusiast Robert Duvall authorizes some surfing "R&R" even as his unit on the beach is being fired upon. A stand out sequence in an incredible film.
One inspiring, heroic scene has Olympians running on the beach accompanied by that memorable Vangelis theme. Both picture and score took Oscars that year.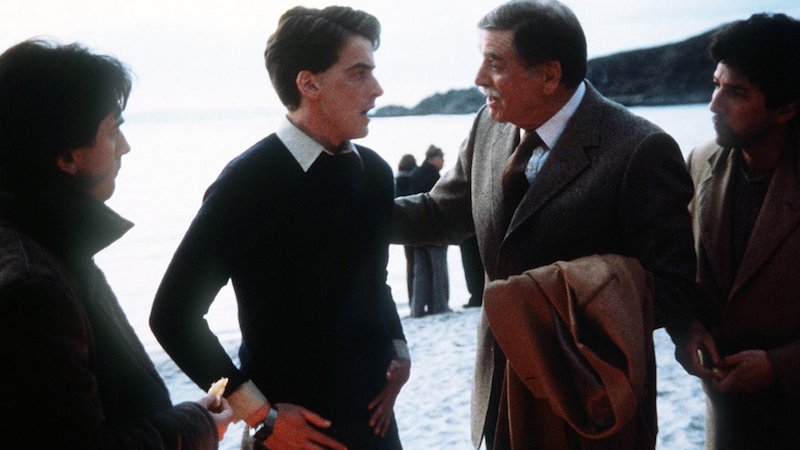 Much of Bill Forsyth's sly, charming comedy takes place on a beach in Scotland where Peter Riegert, representing an oil company, goes to buy a seaside town. Burt Lancaster is aces here.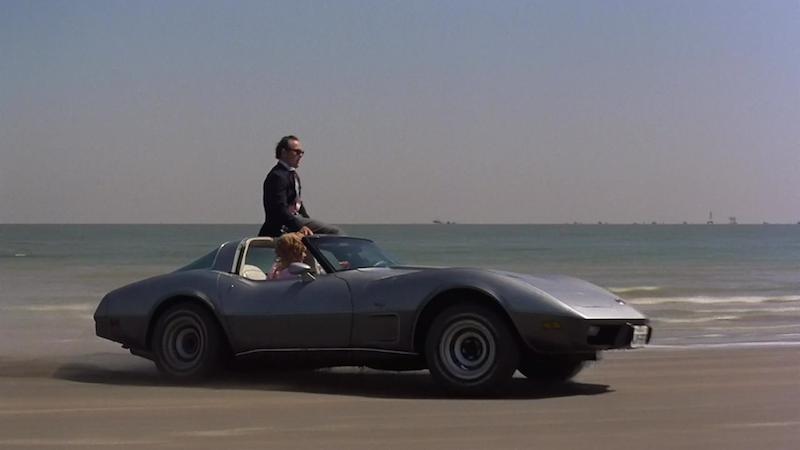 Jack Nicholson whoops and hollers as he drives his car on the beach in a most unconventional way at high speed. Shirley MacLaine is his willing accomplice.
Eric Rohmer's knowing tale has a young man on a beach holiday waiting for his girlfriend, and initiating some new relationships in the meantime. But what happens when she shows?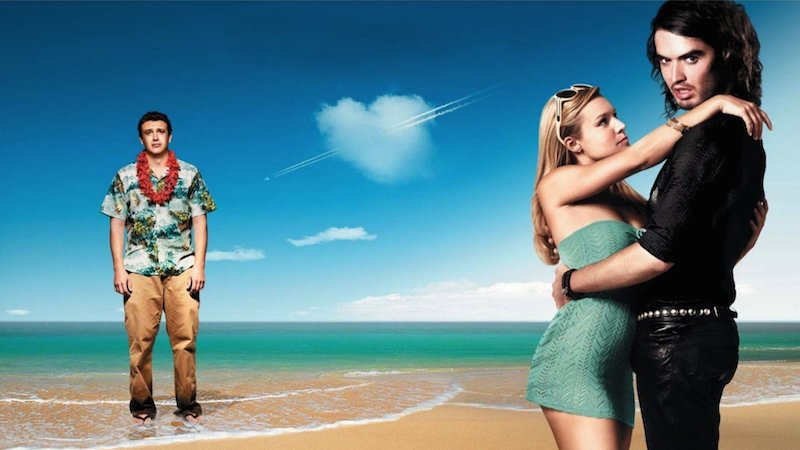 Jason Segel escapes to Hawaii to forget the girlfriend (Kristin Bell) who just dumped him. Then she shows up with her new boyfriend. Refreshingly human and often hilarious.
The scene of the two young fugitives dancing and kissing to Francoise Hardy on the beach is one of this special film's most magical moments.