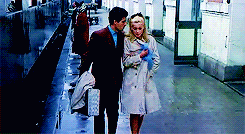 Summer is vacation season. This year, let's presume you've set your sights on going abroad. First you take a deep breath and buy the plane tickets. Ouch — they're pretty steep, an unpleasant fact explained by two little words: "peak season."
Then you have to physically get there. You line up at 5am for the pleasure of being humiliated by a TSA worker, then squeeze into a cramped metal tube. Ending up in the second-to-last row, you're seated directly in front of a four-year-old karate-kick master.
And so you endure a rocky seven or eight hours in the air.
When you finally arrive at your far-flung destination, your bags have gone A.W.O.L. The young lady at the customer service desk tells you in broken English, "Sometimes, your luggage, she like to be on the next flight." If only Scottie could have come back in time and just beamed you there!
If this scenario provokes an uncomfortable tinge of familiarity, allow me to suggest a much smoother (and cheaper) means to get from here to there — via the movies!
It's first class all the way when you travel from the comfort of your barcalounger. And many top films can make you feel like you've traveled overseas, without the hassle of crushing jet lag or confusing electrical plug adapters.
Here are six such cinematic picks from across the globe — all great trips worth taking.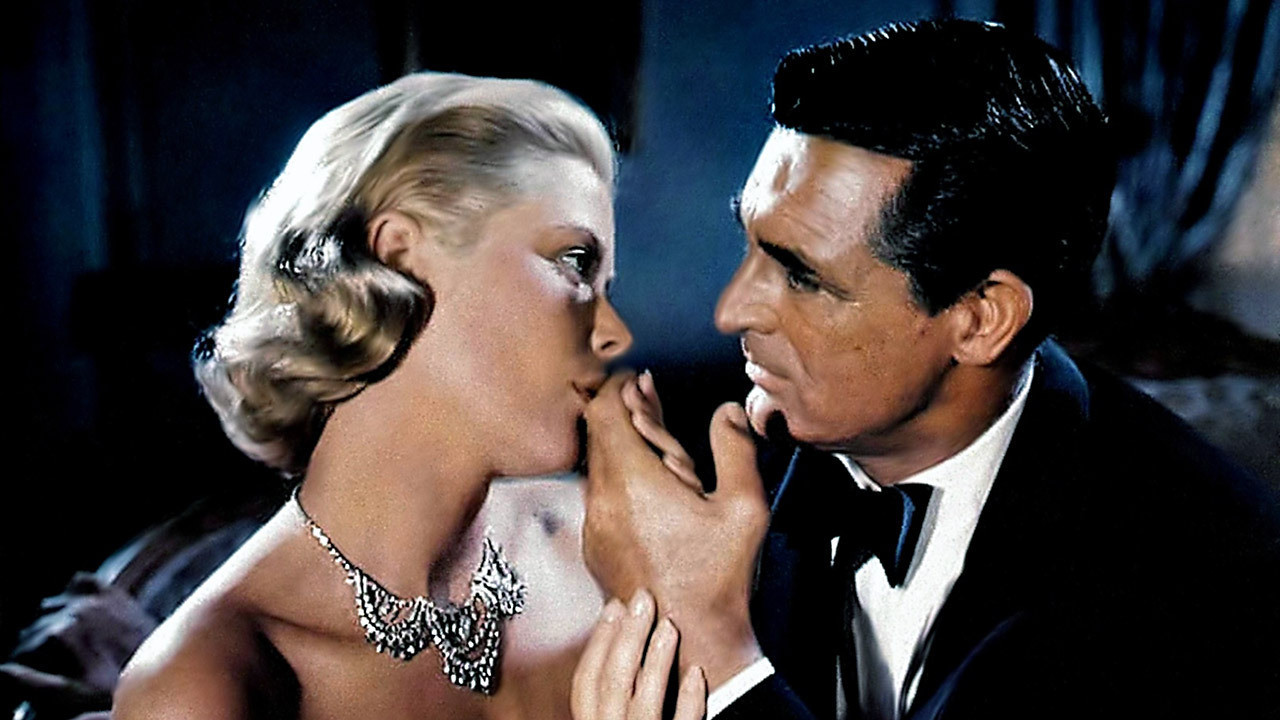 There's a jewelry thief on the loose in the French Riviera, and retired cat burglar John Robie (Cary Grant), known as "The Cat," is the most likely suspect. Though he protests his innocence, he's forced to evade the police. Robie then starts his own investigation, figuring the best way to clear his name is to catch the copycat in the act. He goes incognito and cozies up to the next likely victim, wealthy American widow Mrs. Stevens (Jessie Royce Landis). All set to pounce, Robie is side-tracked by her beautiful daughter Francie (Grace Kelly), who discovers John's identity and wants in on his scheme. Alfred Hitchcock directs this visually stunning nail-biter, shot on location by Oscar winner Robert Burks.
Visit the splendors of the French Riviera...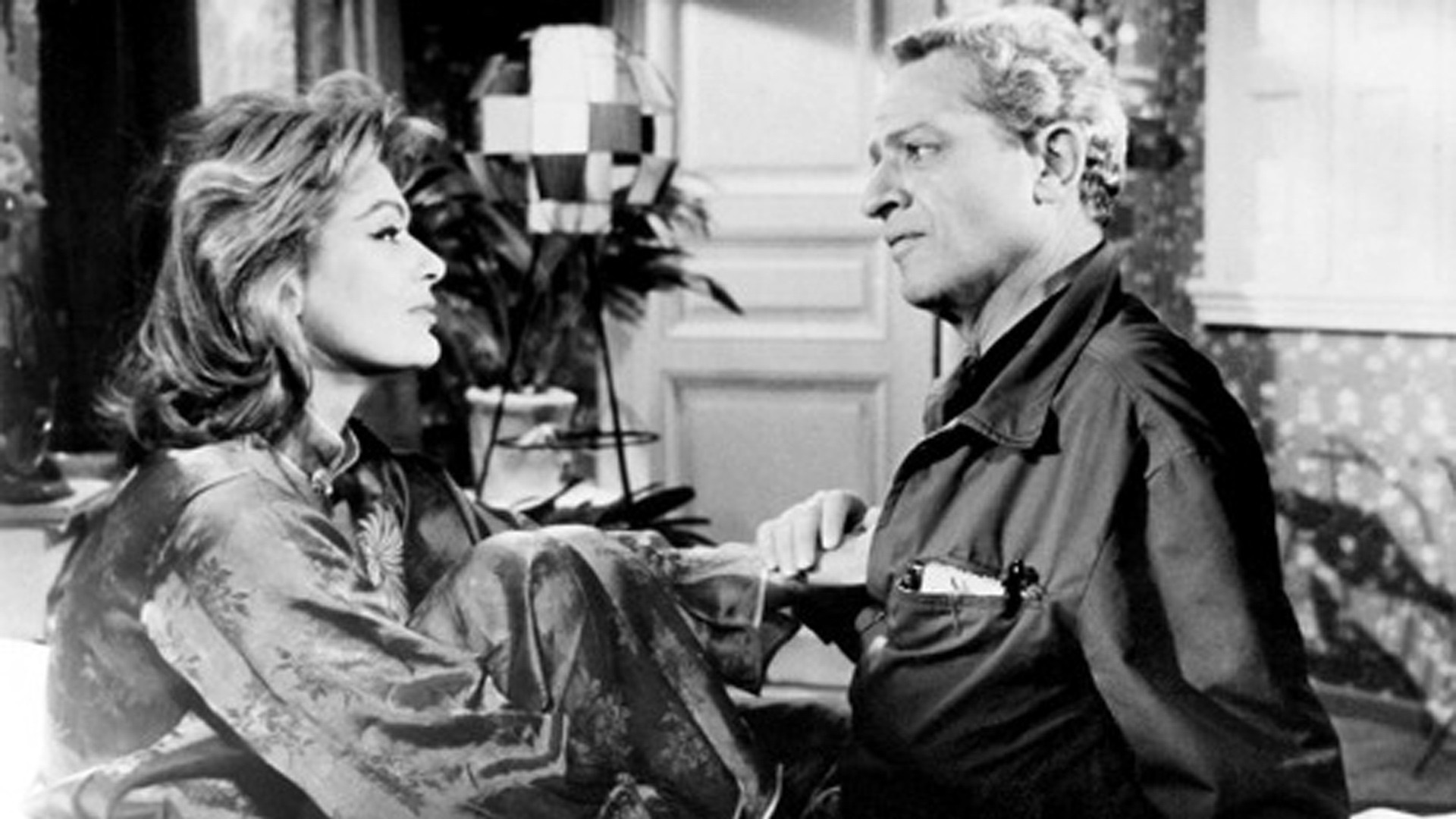 This internationally acclaimed film brings the Pygmalion story back to Greece. Visiting the port city of Piraeus, American intellectual and Greek scholar Homer Thrace (played by the film's director, Jules Dassin) meets Ilia (Melina Mercouri), a headstrong, free-spirited prostitute. Smitten, Thrace decides to school her in the cultural heritage of her homeland, but it's all Greek to her (Homer's also encouraged in this by the local pimp, who's threatened by Ilia's independence and wants her retired). The husky-voiced Mercouri is a striking, alluring presence, and secured a Best Actress Oscar nod for this. The formerly blacklisted Dassin received two nominations, for direction and screenplay, and the memorable title song was the first foreign film theme ever to win an Academy Award. The story even has a happy ending: Mercouri and Dassin wed in 1966, and — egads! — actually stayed married.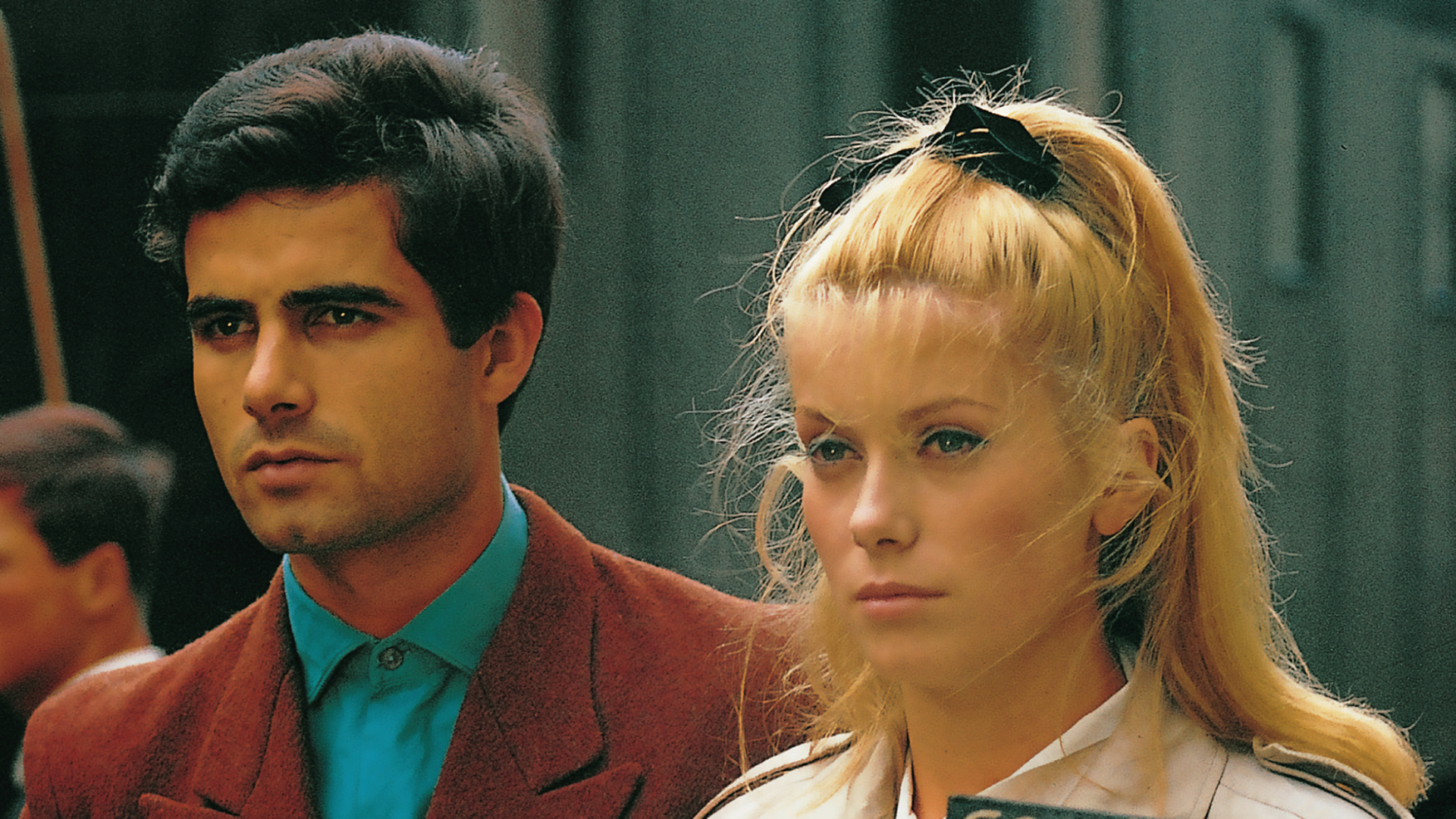 Ah, France! Michel Legrand's lilting score wafts through the streets of Cherbourg in Jacques Demy's kaleidoscopic romance, told entirely through song. Genevieve (Catherine Deneuve) and Guy (Nino Castelnuovo) are young lovers who want to be married, but the match is not approved by Genevieve's domineering mother (Anne Vernon). When Guy is drafted for military service in Algeria, the two drift apart. Will they find a way to reconcile? Deneuve is a vision as Genevieve, a role that made her an international star overnight. An ideal date movie, "Umbrellas" scored an astonishing five Oscar nominations, including Best Foreign Film, Best Screenplay for Demy, and Best Music Score and Song for Legrand.
The romance of the French seaside...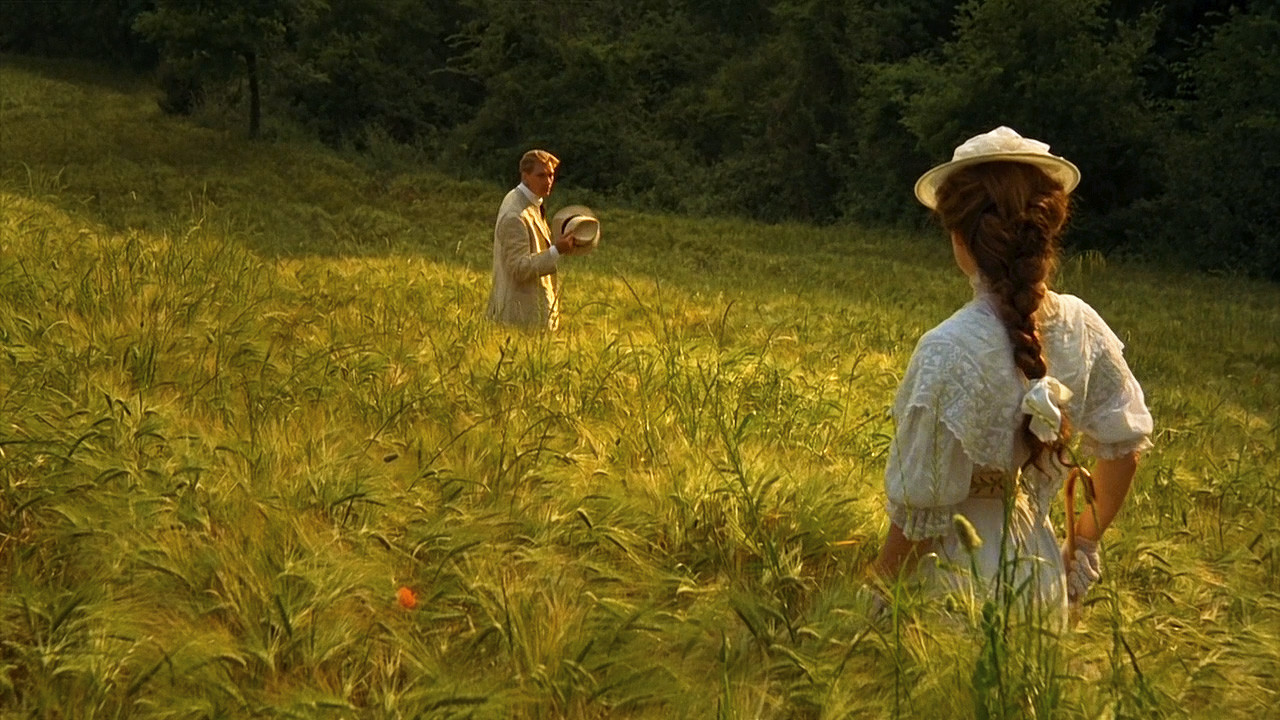 When in Florence, hide your heart — it can get stolen. Consider the case of young, straitlaced Brit Lucy Honeychurch (Helena Bonham Carter). On a trip to Italy in 1907, something stirs in her when she meets the dashing, enigmatic George Emerson (Julian Sands). After their scandalous kiss is spotted by her protective chaperone (Maggie Smith), Lucy is returned to England, with no expectation of ever seeing George again. Back at the family estate, she is courted by the bookish and priggish Cecil Vyse (Daniel Day-Lewis), who's a far cry indeed from her former lover. Will George come to her rescue? Based on the classic novel by E.M. Forster, this sumptuous film was the first Merchant-Ivory feature to be recognized at the Oscars, followed by "Howard's End" (1992) and "The Remains Of The Day" (1993).
Depressed Japanese businessman Shohei (Koji Yakusho) is searching for meaning in his life, and fixates on a beautiful woman in the window of a dancing school he passes coming home from work. Finally, he screws up his courage and signs up for a class, only to find he has a real talent for cutting a rug. Too respectable to be caught two-stepping, Shohei keeps his obsession a secret from his wife, who begins to suspect he's having an affair — which he is... with ballroom dance. "Dance" affords a touching and revealing glimpse into a society where flamboyant self-expression is an unspoken taboo. The appealing Yakusho definitely leads when he dances, playing the role of flowering hoofer with hilarious awkwardness and genuine joy. Note: skip the remake with Richard Gere and Jennifer Lopez — it lacks the grace of the original.
Behold, the mysteries of Japan....
RELATED: 8 Foreign Films Better than their American Remakes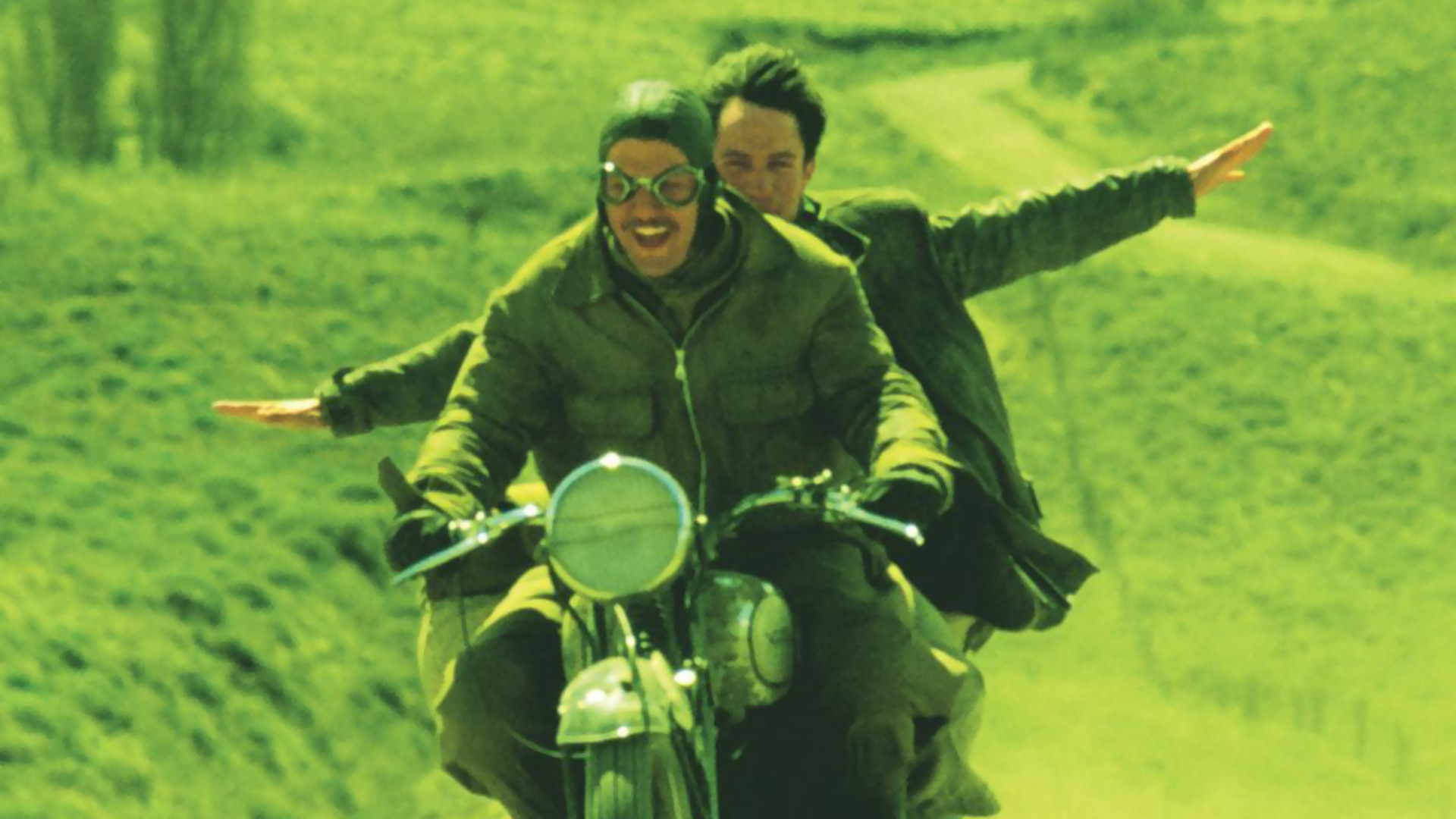 Sometimes, to achieve real perspective, you need to get on your wheels and ride. Walter Salles's fascinating film features two young friends from prosperous families who go on the road trip of a lifetime in 1952. Taking off from Buenos Aires on a beat-up motorcycle, 23-year-old Argentinian medical student Ernesto — later Che — Guevara (Gael Garcia Bernal) and close friend Alberto Granado (Rodrigo De La Serna) are on a quest to see the "real" Latin America. What they find in the midst of natural beauty is devastating poverty and illness, opening them up to a political awakening. Based on the famous Cuban revolutionary's own memoirs, these "Diaries" are well worth unlocking.
So, do you need a vacation pronto? Then transport yourself with just one click. These movies are just the ticket to create happy, vivid memories of far-away places.
Where else do you love to travel? Which scenic foreign film is your favorite? Let me know on Facebook.