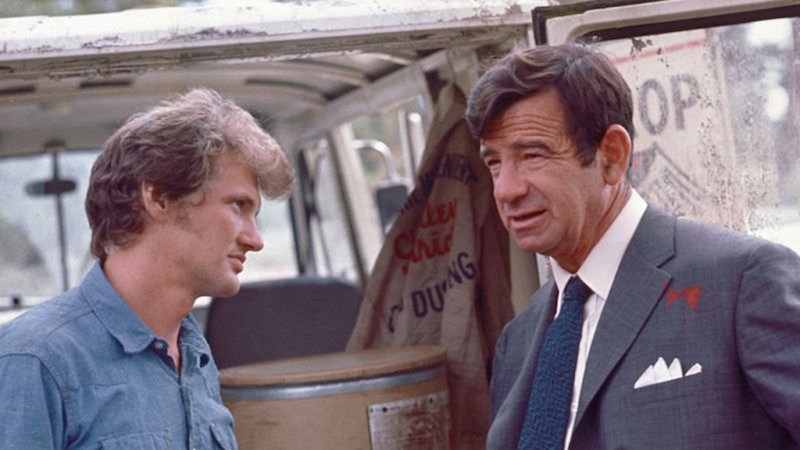 Walter Matthau was never endowed with the superficial attributes of your typical Hollywood star: he had a pronounced New York accent, a stooping gait, and the weathered face of a bloodhound. And yet the sheer force of his talent and persona eventually got his name above the title.

It was a long road getting there. He was born in New York City on October 1, 1920 to poor immigrants from Russia. Three years later, his father abandoned the family, leaving his mother, who worked in the garment industry, to support two sons. At the tender age of 11, Walter caught the acting bug, and started playing in Yiddish theatre. Once out of high school, Matthau found work in several New Deal programs, before the Second War took him overseas.

He came back a decorated soldier, with his sights set on the lights of Broadway. He got his first break playing an understudy in the 1948 stage production of "Anne Of The Thousand Days," starring Rex Harrison. The twenty-eight year old actor's role: playing a Bishop of eighty plus years!


Walter Matthau would spend the next fifteen years supporting himself and a family of two kids doing live television and occasional plays. He also tried out for the lead in Billy Wilder's "The Seven Year Itch" (1955). Wilder wanted him, but the brass at Twentieth Century Fox would not take a chance on a no-name actor. (Instead, the part went to Tom Ewell, who had originated the role on stage). Two years later, however, Matthau landed a key supporting role in Elia Kazan's "A Face In The Crowd," a high profile feature that got him noticed.


Still, the actor would be over forty before the big time beckoned. At this point, having won a Tony in 1962 for "A Shot In The Dark," he was not only finding himself in films, but in great films: first that same year, appearing in the western classic "Lonely Are The Brave," starring Kirk Douglas, then playing the villain (with considerable humor) in Stanley Donen's wildly entertaining Hitchcock homage, "Charade" (1963).


Now happily remarried to Carol Grace Saroyan (who bore him his last child, Charlie, now a director), Matthau began making up for lost time. Most notably, he co-starred with Henry Fonda in Sidney Lumet's gripping tale of nuclear Armageddon, "Fail-Safe" (1964), followed up by a third-billed part in Edward Dmytryk's suspense entry "Mirage" (1965), starring Gregory Peck and Diane Baker.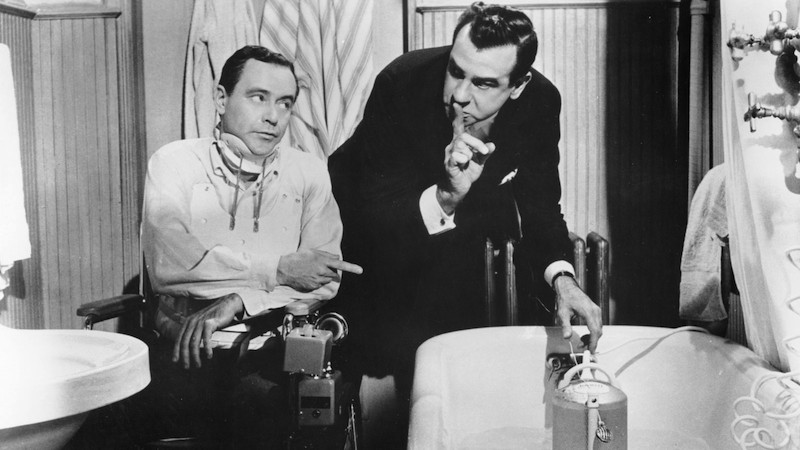 The next year Matthau would land with three people who would all play some part in his future endeavors: Billy Wilder (who had not forgotten him from a decade before), Neil Simon, and Jack Lemmon. The movie was "The Fortune Cookie" (1966), a black comedy about a cameraman (Lemmon) who gets knocked down during a football game. His minor injury then gets exaggerated by his shyster brother-in-law (Matthau) for the purpose of collecting damages. "Cookie" clicked with audiences, and at 46, Matthau won his first — and only — Oscar for Best Supporting Actor. This also marked the start of a close friendship and rich collaboration between the Harvard-educated Lemmon and working class Walter — they would make nine more movies together.


Now Matthau was a star, and he'd remain one. Tellingly, he'd stay in demand not simply by hewing closely to his natural forte as a comic actor, but by expanding his range to include action protagonists (1973's "Charley Varrick") and even romantic leads (1978's "House Calls").

Good guy or bad guy, comedy or drama, there was always something fundamentally human and highly identifiable about Walter Matthau. You felt you knew him. And knowing him, it was awfully hard not to love him.