As the rivers run green with dye and the streets overflow with the regurgitations of young people binge-drinking in honor of a saint, our thoughts turn to the powerful mystique of Ireland, and the stories, filmmakers, and actors that create the Emerald Isle's best films.
Like many foreign countries, Ireland has sometimes received short shrift from Hollywood. Throughout the '30s and '40s, if you needed an unrepentant drunk, Hollywood all too happily shoved "Patty McStumble-Drunk" out in front of the camera for a cheap laugh.
So rather than trot out the same stereotypical Faith-and-begorrah, Lucky Charm-laden, potato-eating movies that fill so many lists around this time, we're going to find some more nuanced and soulful films to honor our favorite little island in the north. Like the country itself, there's so much more to see and experience if you're willing to stop and look.
We begin, of course, with 1990's unforgettable classic, "Leprechaun 5: In the Hood."
Wait, no. We should begin with 1934's "Man of Aran." Robert Flaherty, the Irish-American director of the classic "Nanook of the North," and father of the documentary form, shot the film on Ireland's remote Aran Islands. A depiction of the primal struggle between humanity and that most powerful of elements, the sea, we watch astounded as these brave, hardy residents take their primitive boats out each day, often in rough conditions, so they can feed their families. Is there anything more Irish than facing danger with cheerful, hardy determination (and perhaps a lager)? "Aran" is a beautiful and breathtaking film, not to be missed.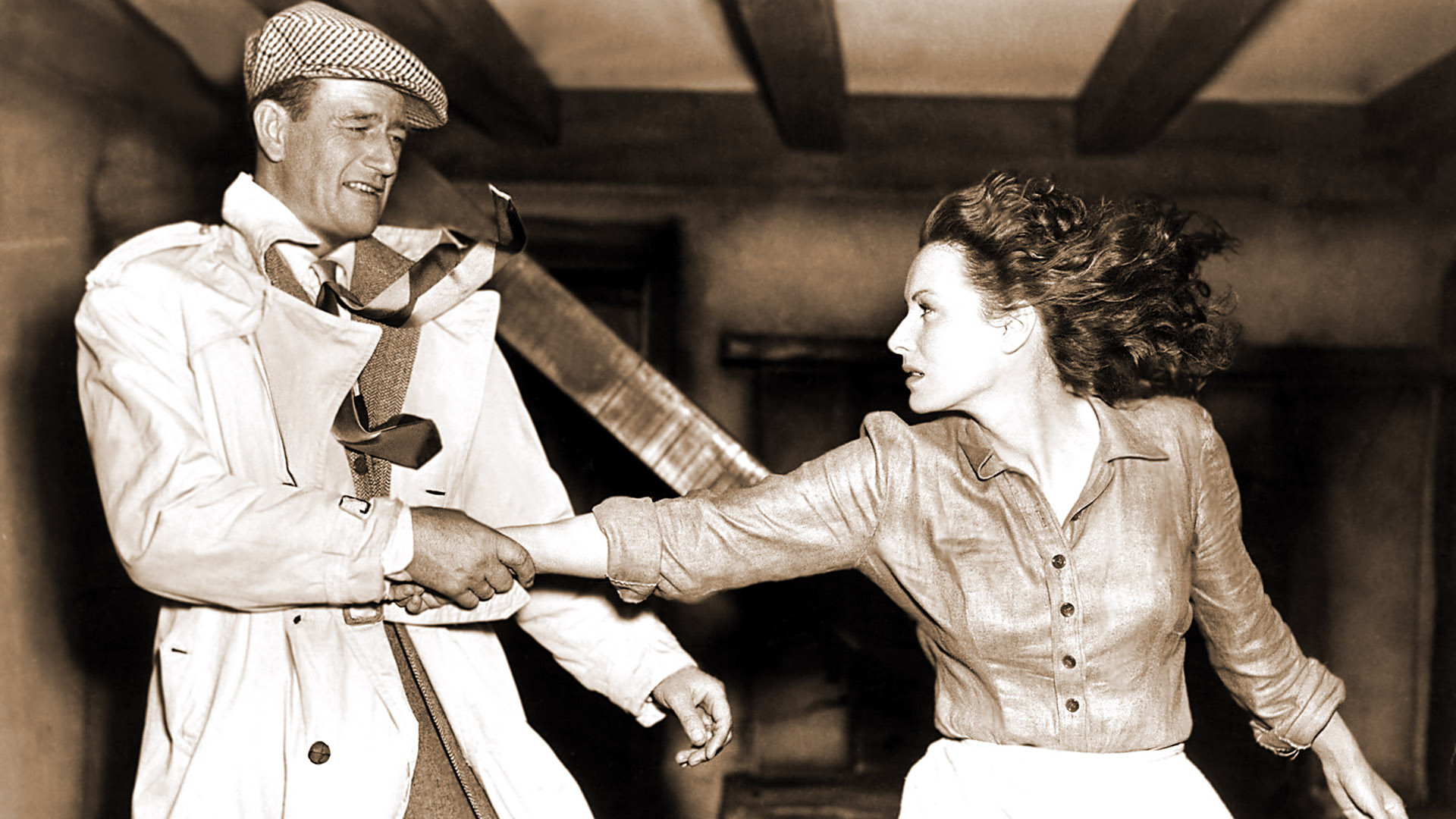 Also not to be missed? "The Quiet Man" (1952), Irish-American director John Ford's closest thing to a pure romance. Former prize-fighter Sean Thornton (John Wayne) returns to his motherland and fights to adjust to its peculiar customs and small-town living. Thornton may have made a career out of winning, but he's certainly met his match in his fiery (haired and tempered) love interest (Maureen O'Hara). "Quiet" may be a load of blarney, but it's entertaining, bewitching blarney in stunning Technicolor. Make no stones about it, "The Quiet Man" is impossible to ignore.
We'll end our featured list of Irish cinematic classics with "In the Name of the Father" (1993), a film about the real-life incident of a father and a son falsely accused of terrorism in Ireland. Site-favorite Daniel Day-Lewis, alongside Pete Postlethwaite, both wow with Oscar-nominated roles as the angry son and gentle father. Alongside their two nods, "Father" was also nominated for Best Picture. This is smart, arresting, and powerful stuff from director Jim Sheridan.
We hope you enjoy your St. Patrick's Day as much as we will; we're long overdue for our first pint on this happy day. Join us tonight in watching a great Irish film, and remember, like the Shepherd's Pie in the oven, the best things in life come with many delicious layers.