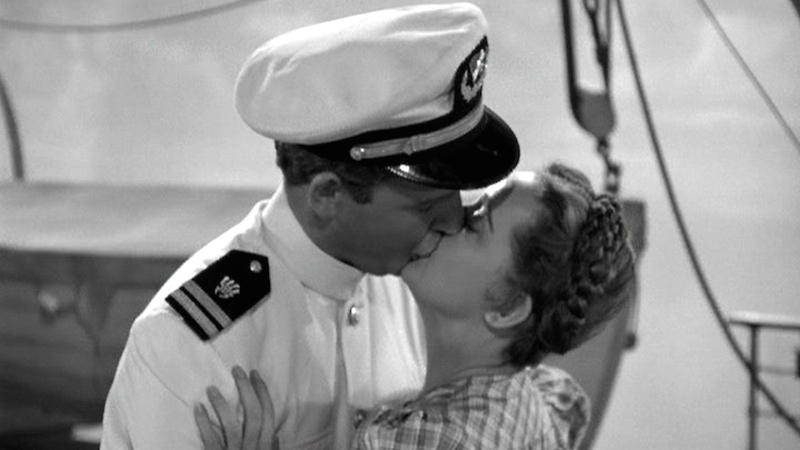 There's a reason why great lines from movies become part of the culture: they express feelings with a concision and accuracy that rarely, if ever, happens in real life. And nowhere is such eloquence more valuable than in affairs of the heart. Movies say what we would like to say, and in romantic movies they say what we would most love to have said to us.

Here is a look at genuinely romantic lines from movies depicting relationships that make us believe in true love, and characters we root for eternally. For true love is eternal, especially on celluloid.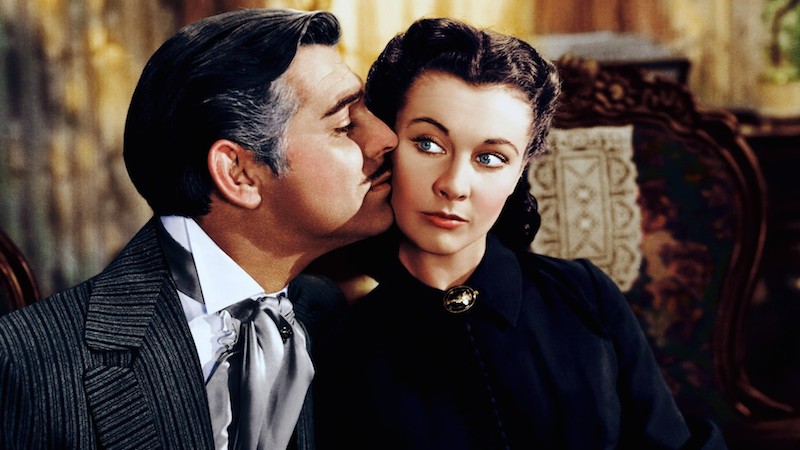 Romantic Setup: Rhett Butler (Clark Gable) has been pursuing Scarlett O'Hara (Vivien Leigh) for what seems an eternity. Scarlett is blind to their rightness as a couple, and Rhett eventually has to show her in no uncertain terms just what their chemistry is all about.

Rhett Butler: "You should be kissed and often, and by someone who knows how."

Romantic Setup: Though the love affair between Charlotte Vale (Bette Davis) and Jerry Durrance (Paul Henreid) is star-crossed, in their time together they manage to create a form of happiness that supersedes convention.

Charlotte Vale: "Don't let's ask for the moon. We have the stars."

Romantic Setup: Reunions between exes don't come much more charged than the one between café owner Rick (Humphrey Bogart) and Swedish beauty Ilsa (Ingrid Bergman). They never expected to see each other again, and then she walks into his gin joint, of all the gin joints in the world…

Ilsa: "Kiss me. Kiss me as if it were the last time."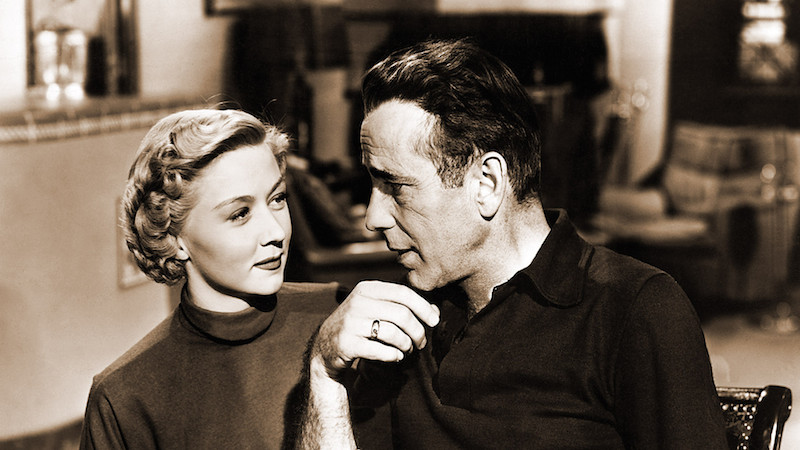 Romantic Setup: Suspicion swirls around volatile writer Dixon Steele (Bogie, again). Did he or didn't he commit murder? Only his neighbor, Laurel Gray (Gloria Grahame) believes him, and clears his name. Then love begins to heal Dixon's tortured heart. But will it last?

Dixon Steele: "I was born when she kissed me. I died when she left me. I lived a few weeks while she loved me."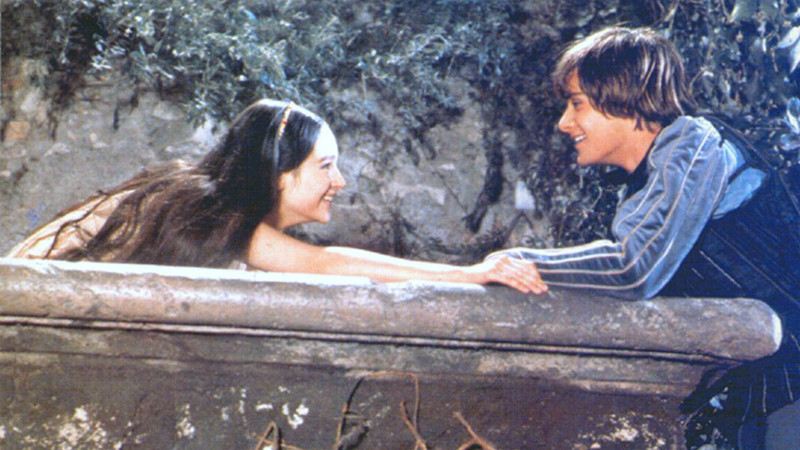 Romantic Setup: Teenagers from feuding Italian families fall in love. Romeo (Leonard Whiting) is drawn to Juliet (Olivia Hussey), though all odds are against them. The words belong to Shakespeare, but in Franco Zeffirelli's moving and lyrical adaptation of the world's best-known love story, they take on freshness and immediacy for the modern age.

Romeo: "Did my heart love till now? Forswear it, sight! For I ne'er saw true beauty til this night."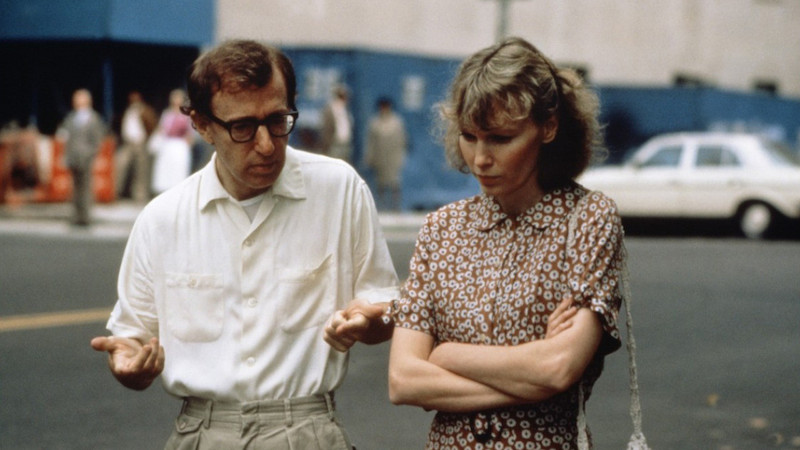 Romantic Setup: Mickey (Woody Allen) is a romantically-addled New Yorker changing partners and confronting the mysteries of love, in this ensemble piece centered on Manhattan's creative classes. In the end, there's only one conclusion to make, and he makes it.

Mickey: "The heart is a very, very resilient little muscle."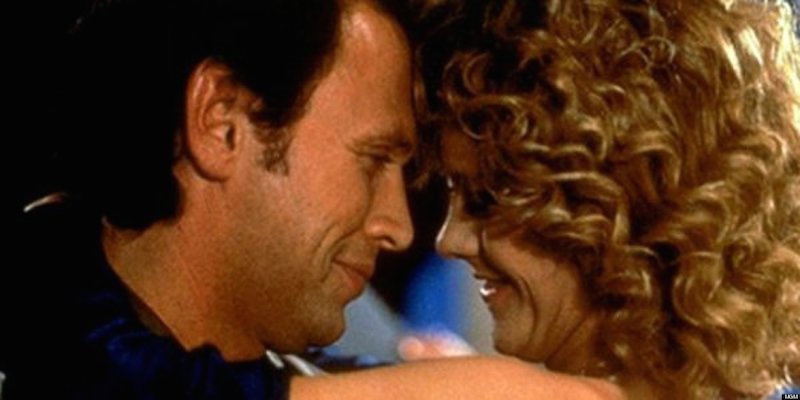 Romantic Setup: Can men and women be "just friends?" In settling that thorny question once and for all, Harry Burns (Billy Crystal) and Sally Albright (Meg Ryan) take their time, but it's well worth the wait.

Harry Burns: "I came here tonight because when you realize you want to spend the rest of your life with somebody, you want the rest of your life to start as soon as possible."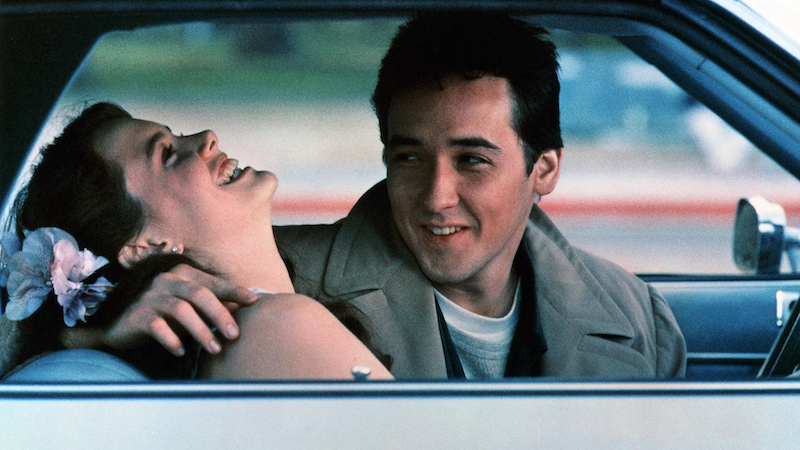 Romantic Setup: Lloyd Dobler (John Cusack) yearns for the beautiful, elusive Diane Court. He wants to be a professional kickboxer, while she's a brainy candidate for a prestigious scholarship. These opposites are fun to watch as they attract, repel, attract, like magnets following the laws of nature.

Lloyd Dobler: "What I really want to do with my life - what I want to do for a living - is I want to be with your daughter. I'm good at it."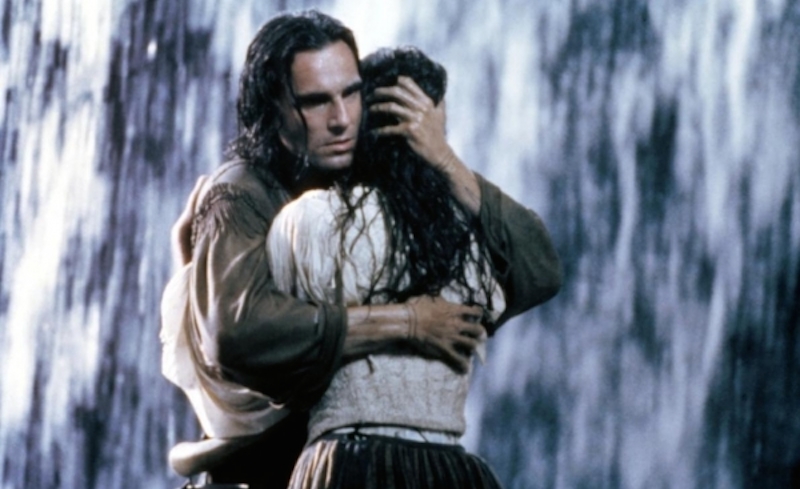 Romantic Setup: During the French and Indian Wars of the 1750s, raised-by-natives white pathfinder, Hawkeye (Daniel Day-Lewis), protects and loves Cora (Madeleine Stowe), the daughter of a British army commander. Caught in the wild territories of North America between warring forces is no place for a lady, and only a man schooled with a hatchet can save her.

Hawkeye: "I will find you. No matter how long it takes, no matter how far, I will find you."

Romantic Setup: Jane Austen's perceptive novel examines the longevity of love. Those who like their fires to burn hot and fast need not apply. But- if a deep, quiet longing by two lovers, Captain Wentworth (Ciaran Hinds) and Anne Elliot (Amanda Root), forced apart at a young age, is your cup of Earl Grey, this is the movie for you. It only takes four words to express years of constant affection.

Captain Wentworth: "You pierce my soul."

Romantic Setup: Resilient sports agent Jerry Maguire (Tom Cruise) breaks from his successful job to begin anew with only quiet bookkeeper Dorothy Boyd (Renee Zellweger) to help him. Together, they build a new company and even newer life. This movie boasts two world-class romantic statements, one for each half of the couple.

Jerry Maguire: "You complete me."
Dorothy Boyd: "You had me at hello."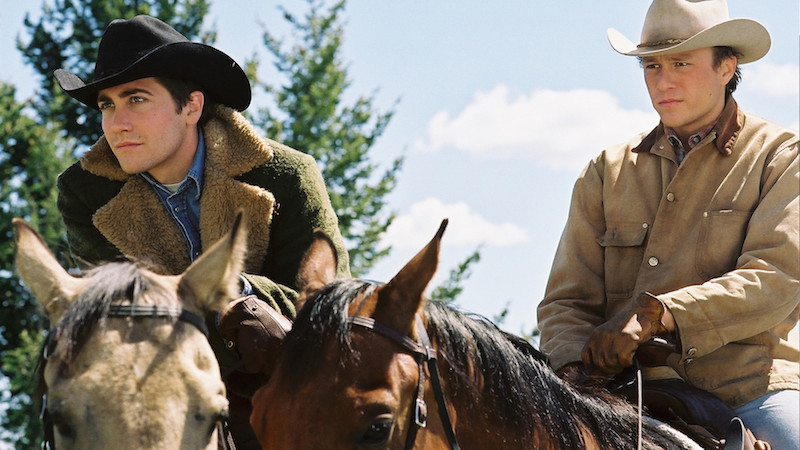 Romantic Setup: Vietnam-era Wyoming cowboys Ennis (Heath Ledger) and Jack (Jake Gyllenhaal) find love when they're alone for weeks in a remote sheep grazing pasture. Even in a more homophobic era, their passion and devotion couldn't be extinguished.

Jack Twist: "I wish I knew how to quit you."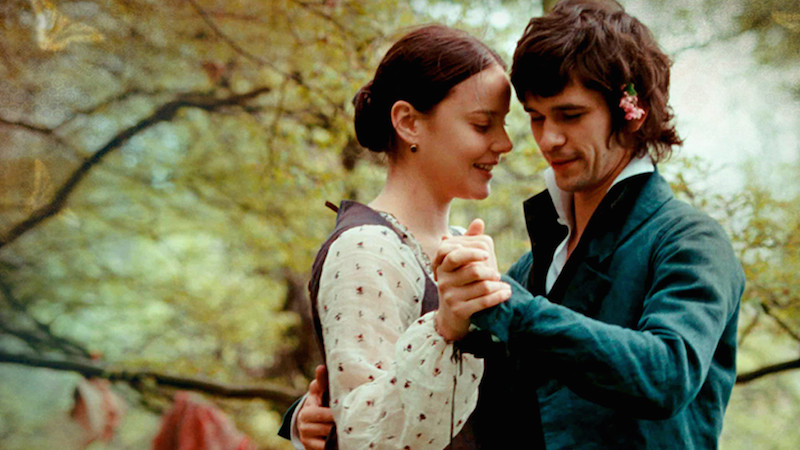 Romantic Setup: Romantic poet John Keats (Ben Whishaw) moves in with the Brawne family in 1818 London. Daughter Fanny (Abbie Cornish) becomes the object of Keats's affection, which is returned most wholeheartedly. Talk about inspiration!

John Keats: "There is holiness in the heart's affection."
More: 25 Years Later, Why "When Harry Met Sally" Still Resonates