The phenomenon known as typecasting has been practiced in Hollywood since its earliest days. Stars who excelled in certain kinds of roles were usually offered those kinds of parts repeatedly. To risk-averse studios, this simply made good business sense.
However, it tended to drive the actors nuts, particularly if they were truly talented and had range. Understandably, they wanted to display the breadth of what they could do. And in those too infrequent instances when they got the chance, amazing things could happen, like Oscar wins.
Here we look at various roles that provided a contrast from what we'd come to expect from certain stars. In taking these parts, they risked box-office failure and loud protestations of miscasting. In all the instances that follow, the gamble paid off handsomely — for the actors, the studios, and the public.
Greta Garbo as "Ninotchka" in "Ninotchka" (1939)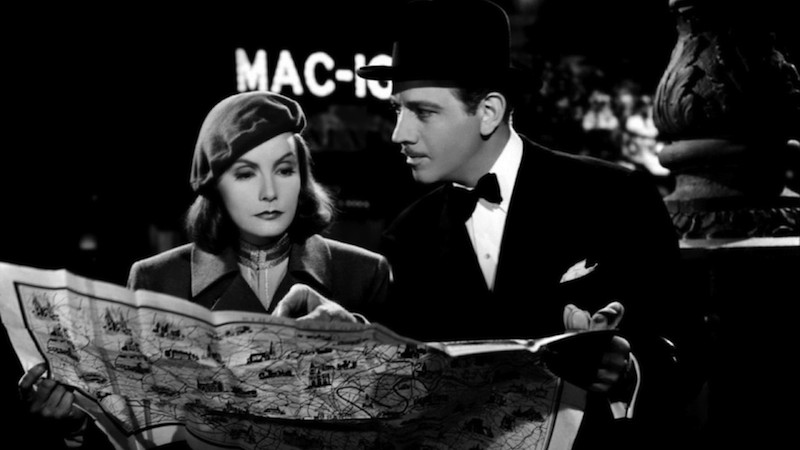 The mysterious Swedish beauty who wanted to "be alone" finally got a chance to tickle funny bones in her next-to-last film, directed by Ernst Lubitsch and co-written by Billy Wilder. "Garbo Laughs!" was the tagline, and audiences followed suit, making this one of the screen siren's most popular pictures. Garbo plays an icy Russian emissary who goes to Paris to expedite a sale of jewelry for her government. Things get complicated when the exiled duchess who once owned the jewels sends her playboy friend (Melvyn Douglas) to delay the sale. In trying to thaw Ninotchka, he ends up falling for her! More.
Ray Milland as "Don Birnam" in "The Lost Weekend" (1945)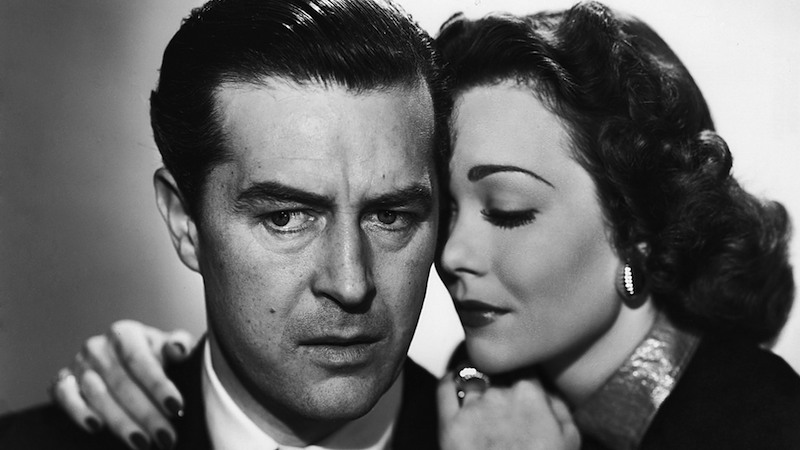 Credit writer/director Billy Wilder for challenging expectations again, this time casting Ray Milland, a Welshman typically at home in light romantic leads, as Don Birnam, a hard-drinking, frustrated writer. Don goes on a major binge after his brother (Phillip Terry) and girlfriend (Jane Wyman) try unsuccessfully to dry him out. Milland's riveting turn earned him a Best Actor Oscar, a career high point for him. The film itself remains one of the most powerful and revealing explorations of alcoholism ever committed to celluloid. More.
BARBARA STANWYCK AS "LEONA STEVENSON" IN "SORRY, WRONG NUMBER" (1954)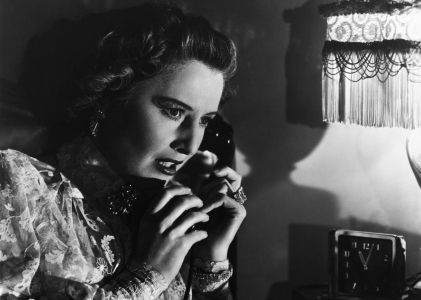 The versatile Barbara Stanwyck could play funny ("The Lady Eve"), manipulative ("Double Indemnity") and ruthless ("The Furies"), but it was rare when she was asked to play vulnerable. But in this film, she's a wealthy, bedridden woman who overhears a phone conversation involving a woman's murder. With her husband (Burt Lancaster) and servants out of the house, Leona can only use her telephone to figure out what's really going on. Through a series of flashbacks, we piece together clues as to the intended victim. Watch out Leona. It's little wonder suspense fans give this tingler a ringing endorsement. More.
Ernest Borgnine as "Marty Piletti" in "Marty" (1955)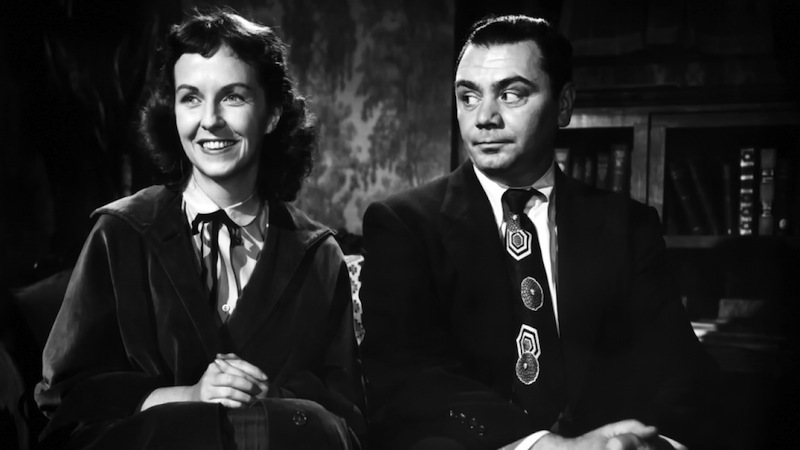 Before he got the lead as a lonely, middle-aged Bronx butcher looking for love, Ernest Borgnine was known for playing heavies in movies like "From Here to Eternity." But the brawny performer made the role of Marty all his own. We root for him completely when he eventually pursues a tentative romance with shy schoolteacher Clara (Betsy Blair). For his dramatic metamorphosis from mean to vulnerable, Borgnine received the Academy Award for Best Actor, and this deceptively simple, heartwarming film also won Best Picture. More.
Andy Griffith as "Larry 'Lonesome' Rhodes" in "A Face in the Crowd" (1957)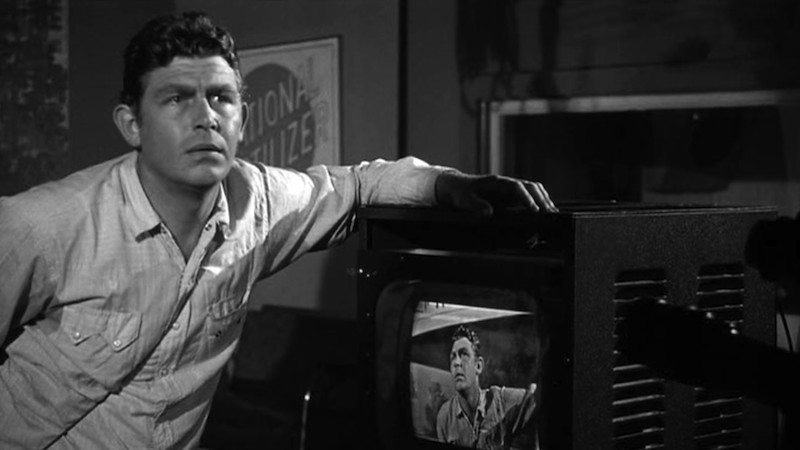 Those who know Andy Griffith only as TV's Andy Taylor, the genial Mayberry sheriff from "The Andy Griffith Show," are in for a big surprise when they watch the actor's scorching film debut. Here he plays a drunken Arkansas drifter who, through a twist of fate and the help of a group of handlers (Patricia Neal, Anthony Franciosa and Walter Matthau) skyrockets to fame, first as a homespun folk singer, then as a multi-media star spewing cornpone philosophy, and finally as a power-hungry, political mover-and-shaker. Elia Kazan and writer Budd Schulberg's prescient satire on the price of fame in the mass-media age feels only more relevant today. More.
Shirley Jones as "Lulu Bains" in "Elmer Gantry" (1960)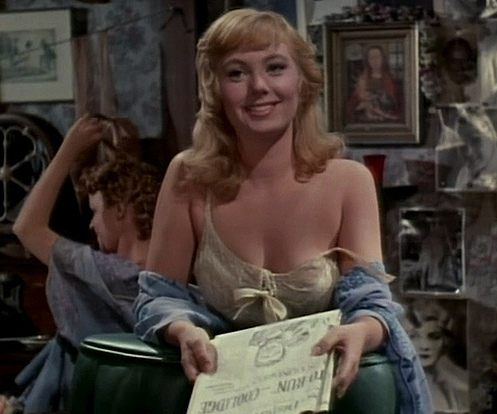 Known primarily as a musical star for her performances in Rodgers & Hammerstein's screen adaptations of "Oklahoma!" and "Carousel," Shirley Jones proved there was definitely more than met the eye and ear with her surprising work in writer-director Richard Brooks' Oscar-winning film. Brooks initially balked at casting the wholesome Jones as a prostitute and former paramour of fake evangelist Elmer Gantry, but star Burt Lancaster insisted, and she was rewarded with a Best Supporting Actress Oscar for her stunning performance. Lancaster also won for his exuberant turn in the title role. More.
With her film career receding, Bette Davis decided to shed her star image once and for all in Robert Aldrich's horror-fest, playing title character Baby Jane Hudson, a demented, alcoholic former child vaudeville star. She lives in a dilapidated Hollywood mansion, where she regularly torments her disabled sister Blanche (Joan Crawford), who had surpassed her as a star in adulthood. The result is a ghoulish, campy film that became a surprise smash hit. The two rival stars truly hated each other, which could only have helped. More.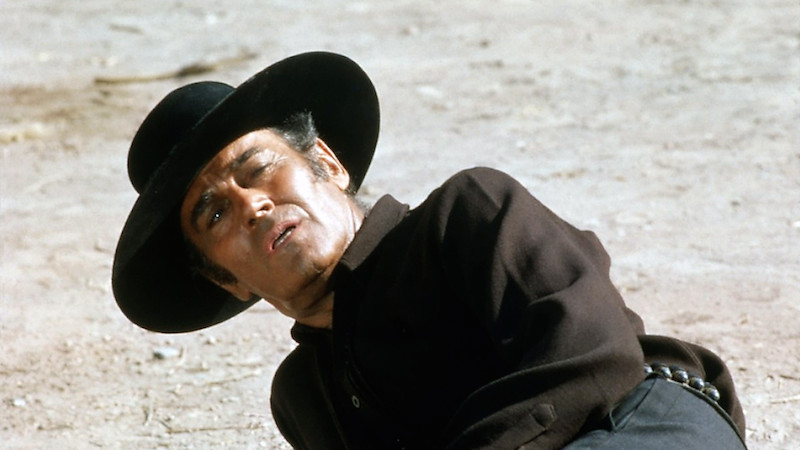 One of Hollywood's most respected actors — who always but always played good guys — appearing as one of the coldest, deadliest Western villains of all-time? For his sprawling sagebrush saga, Spaghetti Western maestro Sergio Leone offered an extreme example of offbeat casting by recruiting the ever-noble Henry Fonda to play Frank, a brutal, blue-eyed stone killer. He's a hired gun of a nefarious railroad tycoon who kills an entire family, and frames Cheyenne (Jason Robards, Jr.) for the murders. Later on, Frank and his boss encounter a harmonica-playing gunslinger (Charles Bronson) out to even the score. More.
Mary Tyler Moore as "Beth Jarrett" in "Ordinary People" (1980)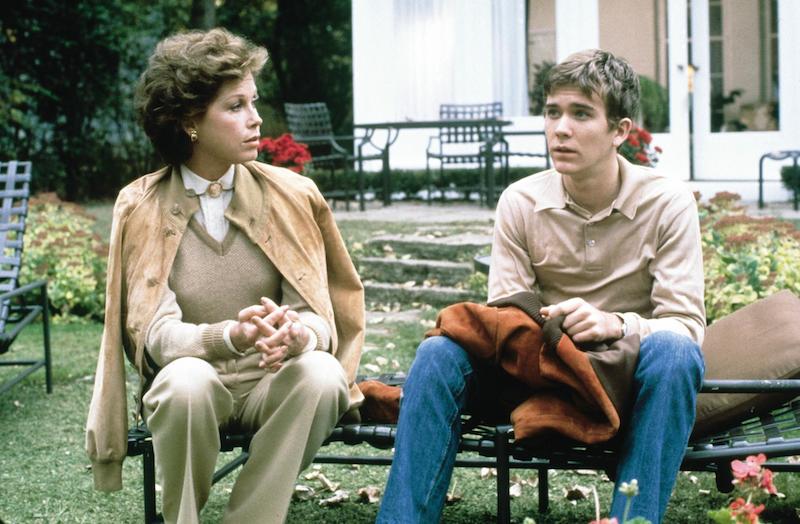 She was Laura Petrie, a classic sitcom mother and wife on "The Dick Van Dyke Show," and the sharp, warm, independent newswoman on "The Mary Tyler Moore Show." But in her Oscar-nominated turn in Robert Redford's debut feature, she plays Beth Jarrett, the WASP-y, aloof wife of Calvin (Donald Sutherland) and mother of Conrad (Timothy Hutton), who's torn by guilt over the drowning death of his brother. Moore totally transforms herself as the ice-cold, neurotic Beth, who keeps all her own emotions pent up and freezes out her vulnerable boy, whom she blames for her favorite son's death. It's an astonishing performance in an astonishing film. More.
Brad Pitt as "Mickey O'Neil" in "Snatch" (2000)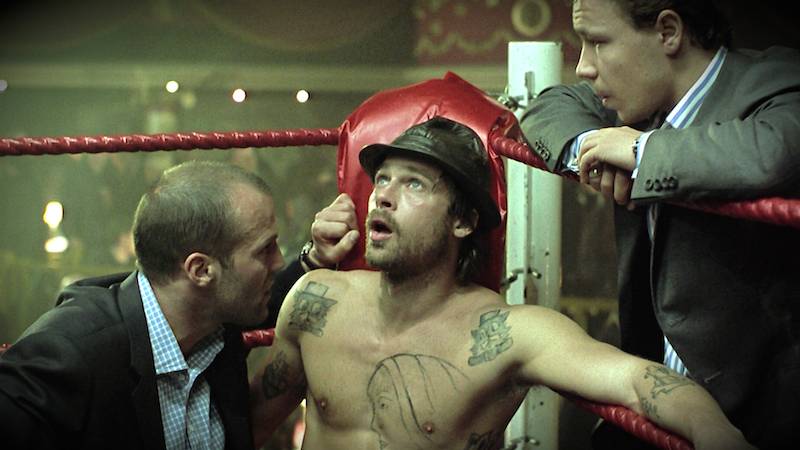 This delightfully offbeat British crime film from Guy Ritchie showcases Brad Pitt as you've never seen (or heard) him before. Pitt's Mickey O'Neill is an Irish boxer who's literally impossible to understand. He mumbles, speaks incredibly fast, mixes different dialects. As Turkish (Jason Statham) — one of the colorful crooks involved in trying to nab a jewel that falls in and out of many hands —explains: "He's not English. He's not Irish. He's just Pikey." ("Pikey" is slang for a Gaelic gypsy). Pitt had already done some lighter fare in films, but here he's so outrageously goofy that he catches you by surprise. More.
Robin Williams as Seymour "Sy" Parrish in "One Hour Photo" (2002)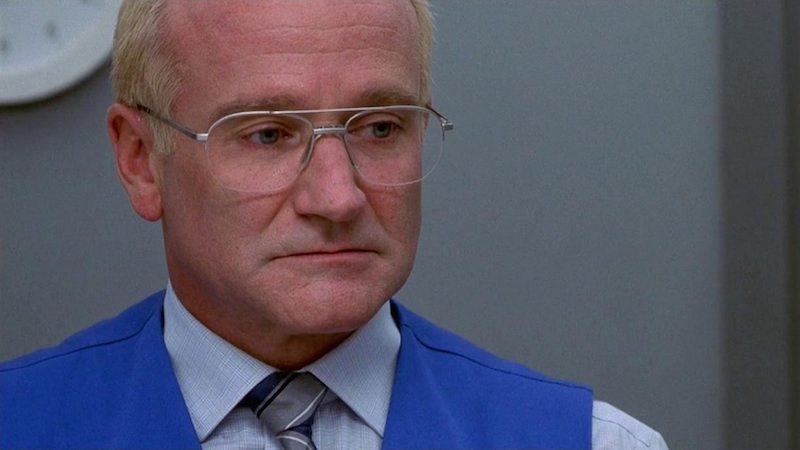 Here the gifted comic actor first showed he could tackle dark, disturbing parts — and how! Williams plays Sy Parrish, a department store film developer whose desperate desire for human contact leads to a growing obsession with a certain young, attractive family whose photos he personally takes care of. When he perceives a serious problem within this idealized unit, Sy "The Photo Guy" takes his fixation to a dangerous level. Williams chills you to the bone in Mark Romanek's unsettling suspenser. Thank God for digital! More.