News flash from Cannes: It's Nicole Kidman's zombie apocalypse. Alright, it's not quite that bad, but apparently her turn as Grace Kelly in "Grace Of Monaco" suggests the Aussie actress thought she was playing the part post-mortem. Though she admits to nothing (just a little botox), from all reports, her face is stitched in a puffy perma-grin in an attempt to play the much younger Kelly. And, according to early reviews, the 46 year-old Nicole has all the charm and animation of her Madame Tussaud likeness. Are the monkey glands not working?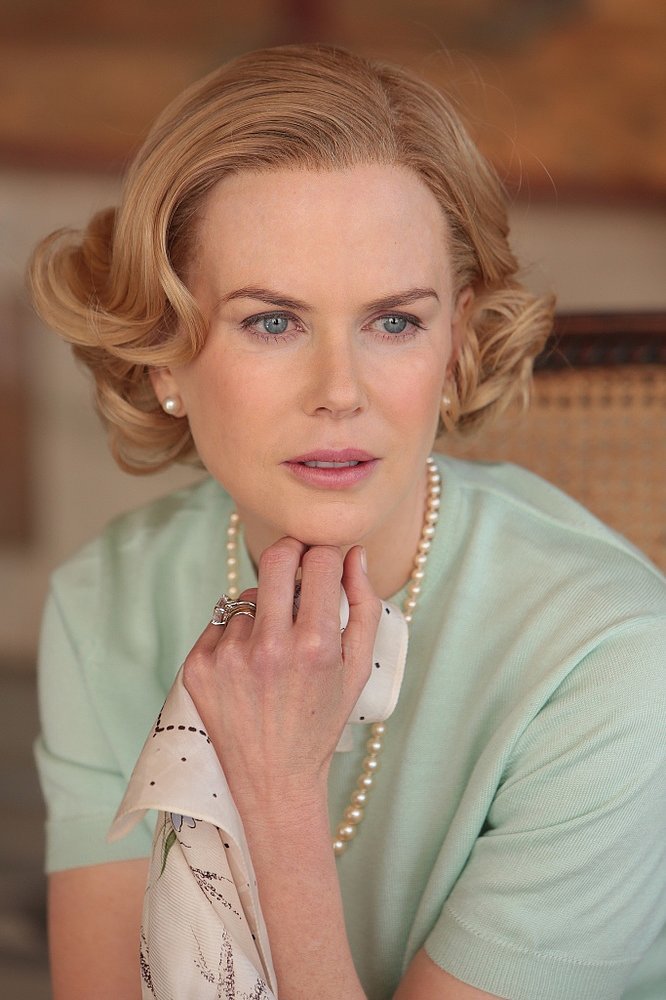 Scott Foundas of Variety had this to say: "Handsomely produced but as dramatically inert as star Nicole Kidman's frigid cheek muscles, (director Olivier) Dahan's strained bid to recapture the critical and commercial success of his smash Edith Piaf biopic 'La Vie En Rose' is the sort of misbegotten venture no amount of clever re-editing could hope to improve." And we thought the festival couldn't get any worse than Naomi Watts' disastrous turn as Princess Di. Dare we suggest a slippery slope into "Lohan as Elizabeth Taylor" territory?
For Kidman's part, she has admitted that it is "awkward" that the royals of Monaco denounced the film as a "farce" and canceled their traditional trip to the festival – one that has some significance, as it was where Grace Kelly originally met Prince Rainier III in 1955. But what do they know? They're just her family.
In response - the producers have taken to their beds, made sure the closet was shut tight, nightlight on, and pulled the sheets over their heads. The Weinstein brothers are even threatening not to release the current European edit.
Full disclosure: I have not seen the film (my Cannes invite was here somewhere… it was a blue envelope, I think), and I'm uncomfortable in the Monday morning quarterback position (as I stretch out on the barcalounger). What I can honestly say is, reviews aside, I would never have opened my checkbook for this picture (unlike the Weinstein brothers).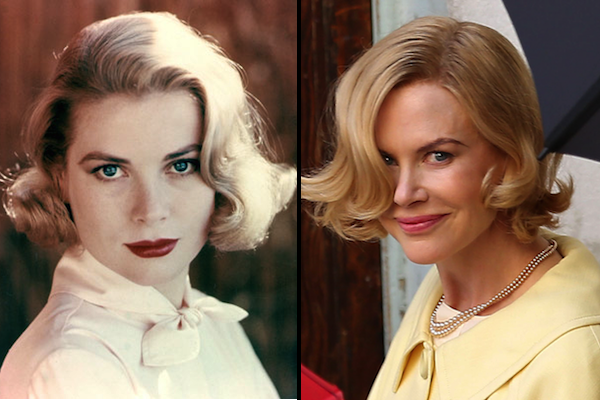 I suspect the main issue is that, no question, Nicole Kidman is far too old to play Grace…it's akin to James Stewart, pushing fifty, dying his hair blonde to play a twenty-five year old Charles Lindbergh in 1957's "The Spirit of St. Louis". No matter how the good the script, no matter that Billy Wilder is shooting it, the public is not fooled, nor should they be thought of as foolish. We all love Jimmy, but how can you believe a fifty-year old Stewart as a young Lucky Lindy?
Talented as she is, Nicole is a 46 year-old woman playing a lady in her early thirties. It's more than a facelift, Chinese lanterns, and Vaseline on the lens can possibly put right. Plus, most in the audience know about the gaping age gap going in. Her self-conscious skin treatments have only exacerbated the problem.
Then there's the matter of Grace's particular kind of beauty; though she was often pigeonholed as "the icy blonde", her looks had a particular softness, a delicacy. Nicole today is still striking, but more severe than Grace ever was - not to mention being nearly half a foot taller than the real Princess. (She towers over her co-star, Tim Roth, even when he's on tip-toes).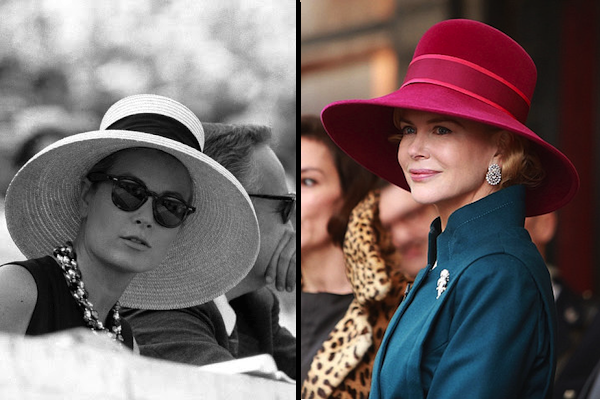 Grace was also every inch the aristocrat, raised near Philadelphia's "Main Line", mixing with the Villanova upper crust, something that gave her marriage to a prince credibility. Did Nicole, who grew up far and away in Sydney, really believe she could capture that quality just by acting aloof?
But let's not lay these awful notices entirely at Kidman's feet. The reviews point out other flaws with the film, specifically the script, and let's face it, wooden acting is often a direct result of poor directing and editing choices - any one of which can sink even a well-cast production.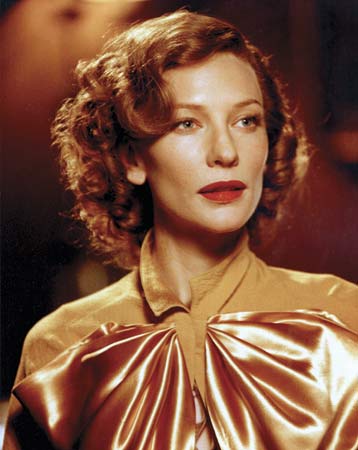 And in truth, few actors have succeeded in portraying iconic actors of yesteryear. Example: just try to sit through the laughable "Gable and Lombard" (1976), where James Brolin gamely attempts to fill the very large shoes of the then "King Of Hollywood", Clark Gable. It was excruciating.
I, for one, was always perplexed that Cate Blanchett won an Oscar for her over-the-top Katharine Hepburn impersonation in Scorsese's middling "The Aviator". I thought she was the worst part of this misfire. Her scenes made me cringe. But I seem to be very much in the minority on that one.
That being said, there's no reason inhabiting Hollywood icons can't or shouldn't be attempted. For instance, in "My Week in Marilyn" (2011), I felt Michelle Williams captured the sadness and vulnerability of Marilyn, without succumbing to caricature. Kenneth Branagh also clicked as Olivier in that film.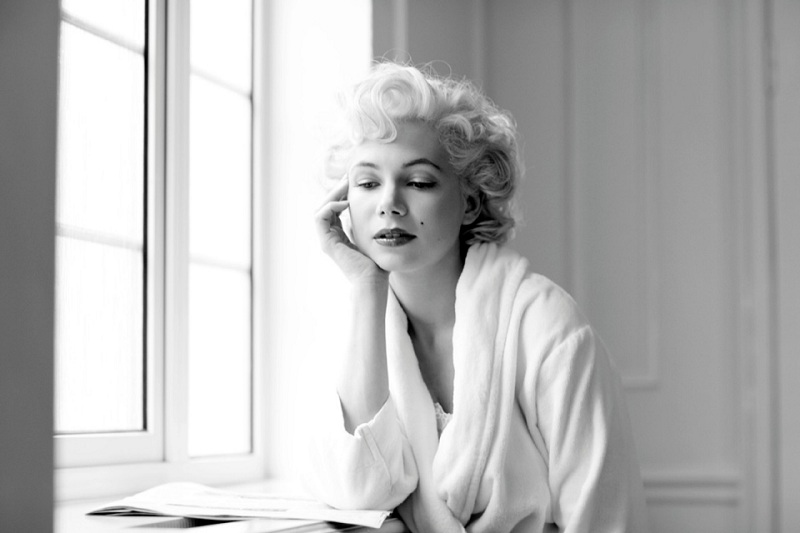 Unfortunately, as biopics go, Kidman's "Grace" seems to have more in common with John Wayne's turn as Genghis Kahn in "The Conqueror" - though hopefully with less radioactive fallout.
Anyway, I will certainly watch "Grace Of Monaco" with an open mind – probably when it comes out on cable (if it comes out). But I have a sneaking suspicion I won't be printing a retraction of this piece.
Didn't find what you're looking for? Keep browsing for the right movie to watch tonight on our curated database. Using our search filters, you'll never spend too much time deciding on a movie again. The best movies to stream are just a click away!