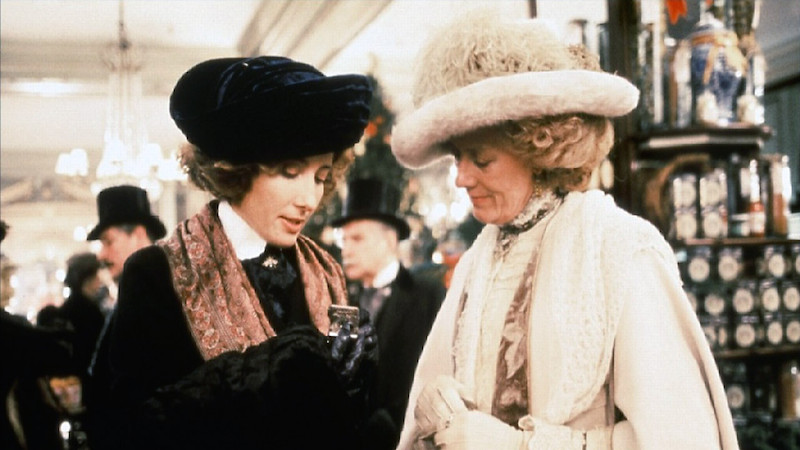 This time of year, it's wonderful to spend time with loved ones we don't often get to see, both friends and family. This welcome scenario still involves an unusual amount of "interrelating," since there's always so much catching up to do. To get a respite from all that stimulating talk, nothing beats a great, crowd-pleasing movie.

We'd like to suggest some ground rules: namely, that the movies don't depict anything that will produce squirming, sorrow, or high-wire anxiety. "Last Tango in Paris" and "Boogie Nights" would, for example, likely not fly for a holiday movie night.

Below are some reliable picks for delivering the classic, the funny, the smart, and the memorable — all qualities that blend nicely with the prevailing holiday spirit.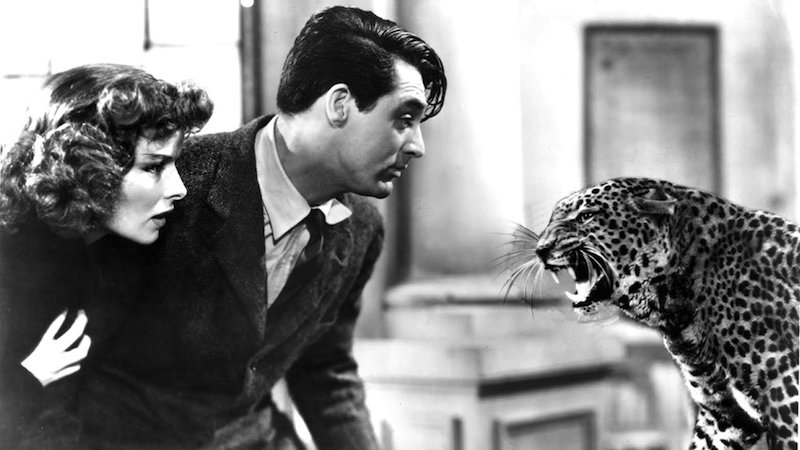 Cary Grant's nerdy paleontologist meets Katharine Hepburn's dizzy heiress, igniting a dazzling comic romp. One of our finest screwballs — from director Howard Hawks, no less.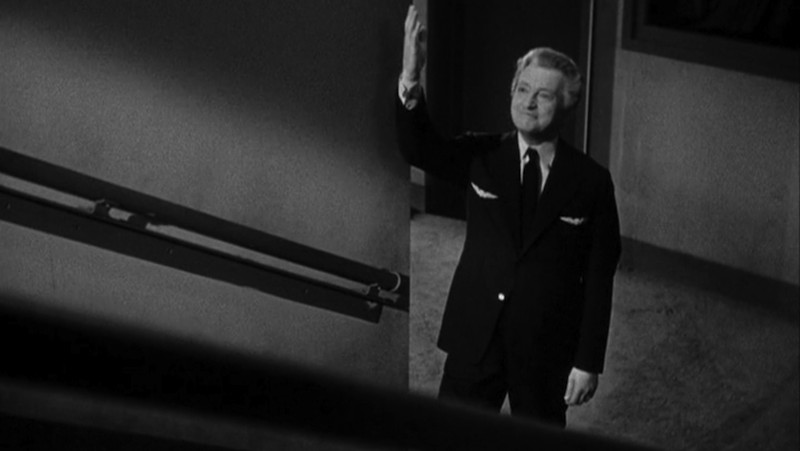 This romantic fantasy involves an angel who mistakenly causes a boxer (Robert Montgomery) to go to heaven when he's actually supposed to have survived the accident that "killed" him. What happens after that is ingenious, imaginative, and highly involving. Remade in 1978 as "Heaven Can Wait," I prefer the original.


Con artists (Barbara Stanwyck and Charles Coburn) target a brewery heir (Henry Fonda) on-board an ocean liner — but who really gets taken? Preston Sturges's hilarious, effervescent classic cautions us on the perils of deception. Hank proves himself a skilled straight man.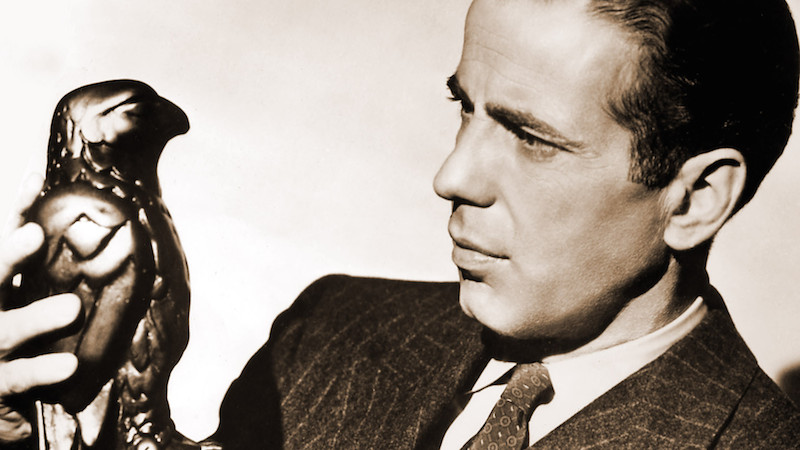 Humphrey Bogart is detective Sam Spade; this is the role that made him a star once and for all. First-time helmer John Huston directs Dashiell Hammett's novel, and Mary Astor, Peter Lorre and Sydney Greenstreet co-star. But that elusive black bird rules the roost.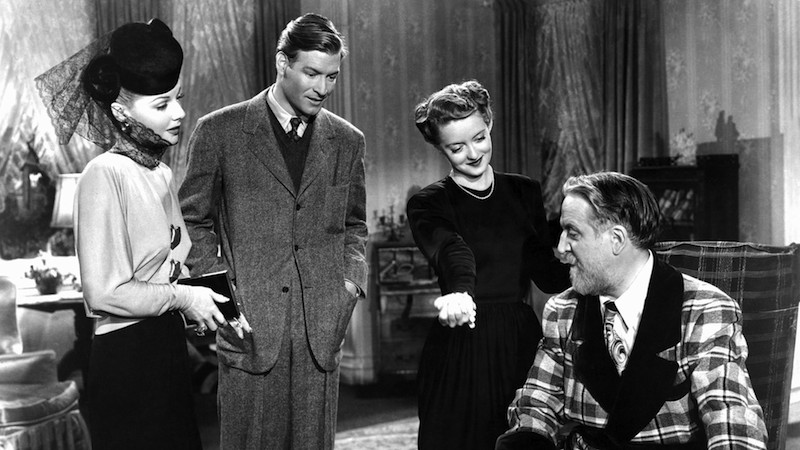 Come for dinner; stay for… weeks. Now this is what it's really like to be trapped with guests over the holidays. Monty Woolley repeats his Broadway role in this Kaufman and Hart confection. Bette Davis is most welcome company in an unconventional role.




As the suspense builds in this noir gem, we feel the shudder of vulnerability as a bedridden heiress (Barbara Stanwyck) realizes she's in danger. Look for a young Burt Lancaster in a highly unsympathetic role. Twisty, turny and terrific!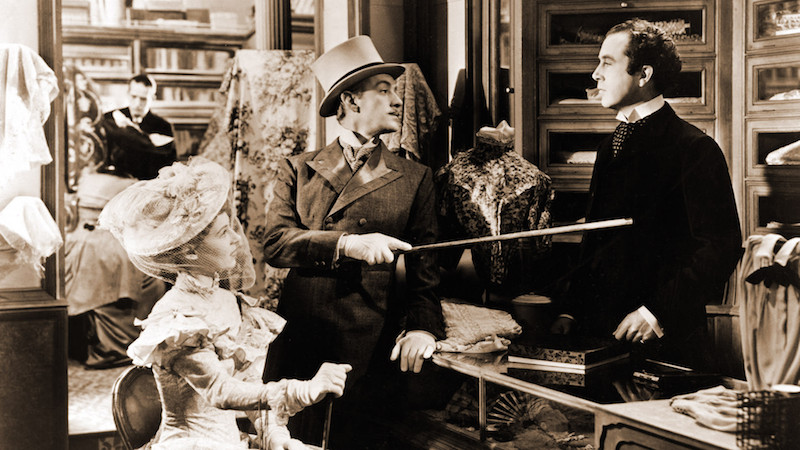 A jewel from the golden age of England's Ealing comedies, "Kind Hearts" crackles with mischievous, murderous fun. No blood, just arch looks. And the brilliant Alec Guinness plays — count 'em — eight roles.

Blondes have more fun… holding their own against those who would underestimate them. This comedy with something to say was Judy Holliday's finest hour — and her Oscar.

Hitchcock's gripping "Strangers" takes a chance conversation on a train and builds the tension from there, as a psychopath (Robert Walker) embroils a tennis pro (Farley Granger) in a perverse double murder plot.

The most mismatched roommates in cinema (Jack Lemmon and Walter Matthau) clash to high comic effect in Neil Simon's masterwork. Not exactly a "bromance," but can these two really get along without each other?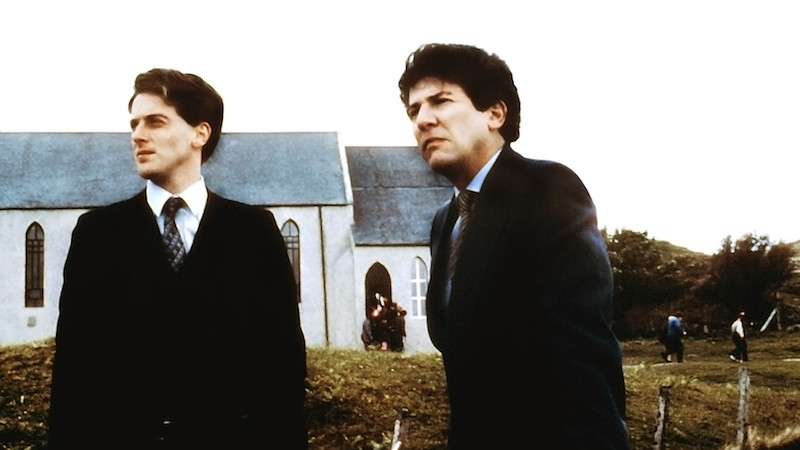 Hot-shot Texas oil man (Peter Riegert) travels to a remote town on the Scottish coast with economic exploitation in mind. Instead, he uncovers invaluable lessons about life, the sea and the sky. The presence of a mellowing Burt Lancaster is a definite bonus.

E.M. Forster's powerful examination of family and class in pre-war England gets a reverent film rendering from the Merchant/Ivory team. It won three Oscars, for best actress (Emma Thompson), writing, and art direction. Let yourself be transported.

Christopher Guest and company expose the hysteria that bubbles up behind the scenes at a national dog championship. Suffice it to say: the pooches are considerably saner than their masters. The result is nothing short of blue-ribbon comedy.