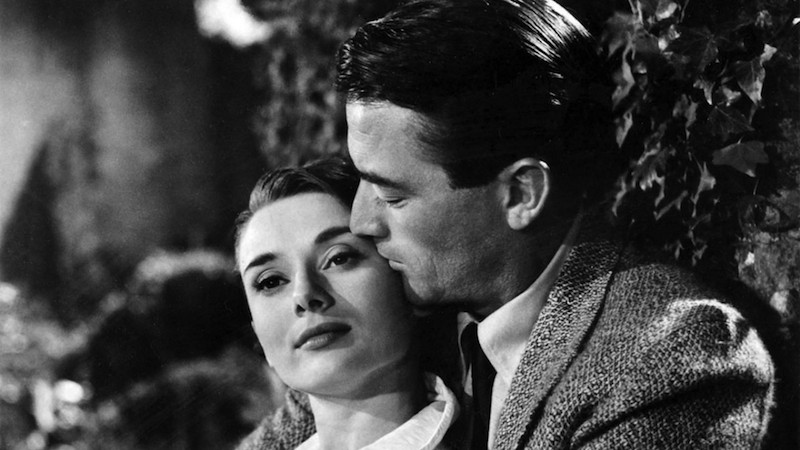 Sometimes I think the very word "romance" is becoming quaint, like "soap flakes."

Romance used to sound exciting; it was both the build-up and the pay-off to another out-of-date expression: "making love." Now it's all about "getting with" or "hooking up."

I hate to think I'm becoming the stuffy traditionalist I once accused my parents of being, but perhaps that's just part of life's sweet irony.

I confess I always secretly admired my parents' stories of courtship, however embroidered. The idea of actually holding off on sleeping together, viewing that moment as a real culmination, a sweet reward to be anticipated and earned, the outcome of really believing, as Sinatra once crooned, that "love is here to stay."

This territory can seem a long way from today's prevailing mores, but those wanting to get closer to that more traditional and comforting take on the eternal "boy meets girl" predicament need only look back and revisit the great film romances of the past — specifically, as long as eighty years ago, and as short as three.

Here are ten key movies then that revive the old-fashioned concept of romantic love — the only thing, as another bard put it, that there's just too little of...


Down-on-his-luck reporter Clark Gable lands the scoop of his life when he meets up by chance with escaped heiress Claudette Colbert. At first thinking only of the story he can sell, he protects the young damsel, but over time begins having feelings for her. What's a hard-bitten reporter to do?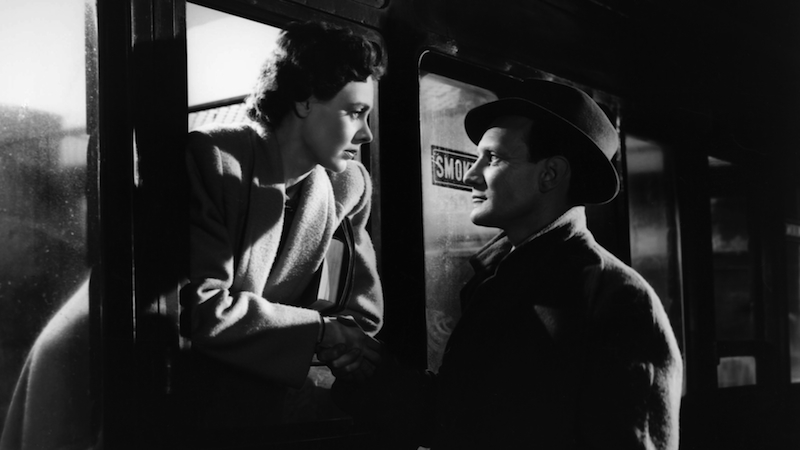 Terribly English romance from David Lean and Noel Coward tells of a perfectly content housewife (Celia Johnson) who unexpectedly and inexplicably falls deeply in love with a young surgeon (Trevor Howard) she meets in a train station. Beautifully done, and yes- achingly romantic.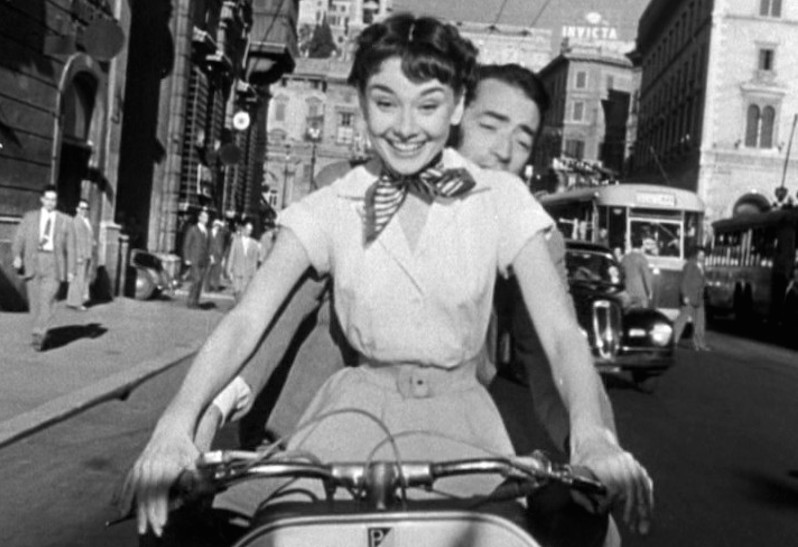 Partial remake of "It Happened One Night" manages to be equally disarming. Here Gregory Peck is the reporter, and Audrey Hepburn, in her starring debut, is a princess who decides to escape the fetters of her royal life and pose for a time as a commoner. This made Audrey an overnight star.
Middle-aged, overweight butcher Ernest Borgnine feels he's destined to be a lonely bachelor living with his nagging mother. Then he meets teacher Betsy Blair who unexpectedly opens her heart to him. Paddy Chayefsky's story is one of the most touching and true romances ever committed to film.
This vibrant, all-sung tale of first love introduced the world to Catherine Deneuve. "Umbrellas" also showcased the talents of director Jacques Demy, who conceived this as a tribute to Hollywood technicolor musicals, and composer Michel Legrand, whose score is nothing short of brilliant.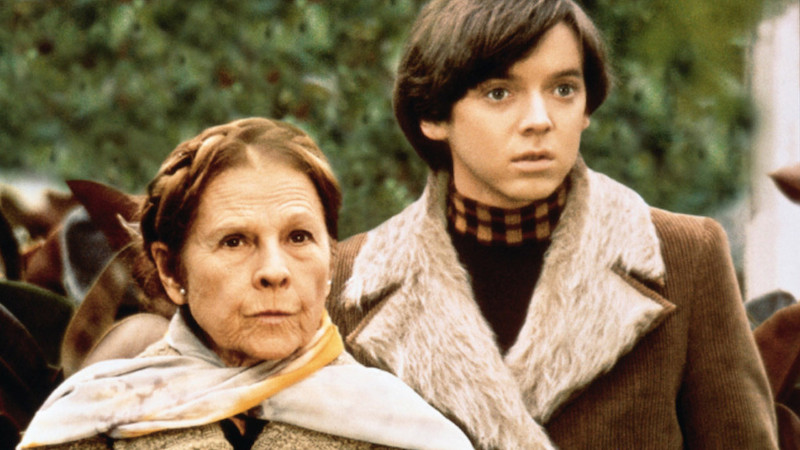 Kooky, non-conformist octogenarian Ruth Gordon and death-obsessed late teen Bud Cort make for a highly unlikely romantic pair, except that they share one thing in common: they're both complete societal misfits. They are no less lovable or amusing for being so. Hal Ashby's stunning black comedy/romance will never grow old.
Neurotic New York writer Woody Allen falls for scattered, midwestern WASP Diane Keaton, and together they manage, for a time, to avoid the fact that they come from separate worlds. This movie established the Woodman as something more than a comedy director. If not a masterpiece, it's achingly close to it.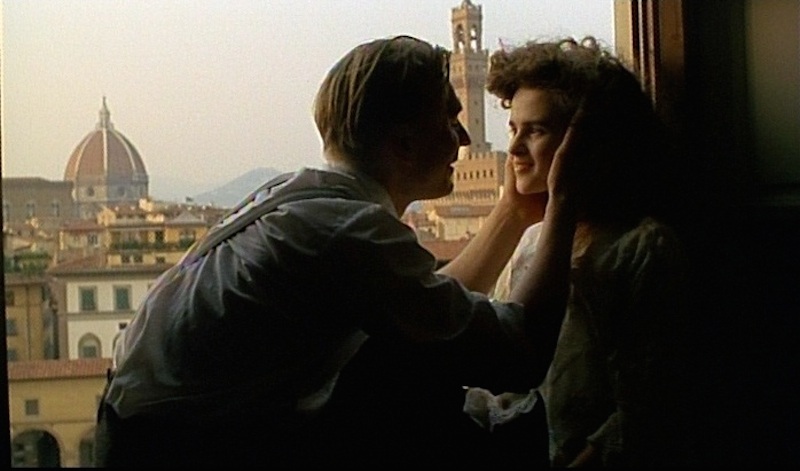 Set in 1907, a budding English beauty (Helena Bonham Carter) falls in love and lust with a dashing, free-spirited fellow (Julian Sands) in Italy. Chaperone Maggie Smith tries to break it up. Sumptuous Merchant-Ivory outing captures the excitement of sexual awakening in a more repressed time.
Jack Nicholson is a highly neurotic, Aspergers afflicted writer who drives away most everyone he encounters- that is, until he meets his match in a salty waitress played by Helen Hunt. She won't take any grief, since she has it plenty tough already being a single parent. Is this the stuff of romance? You bet.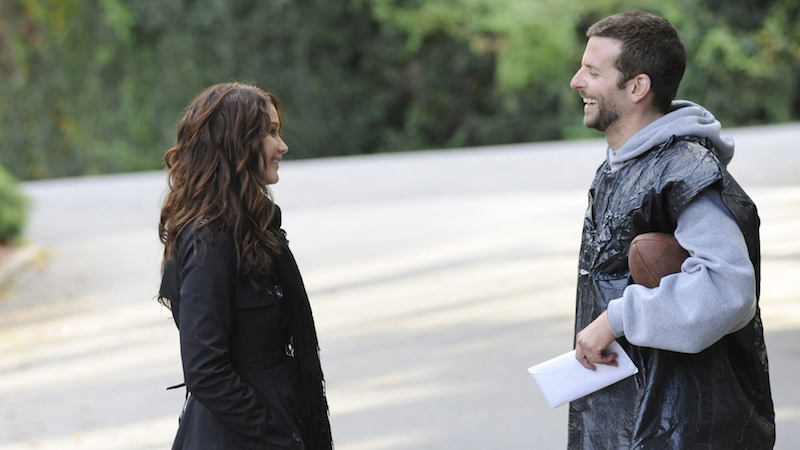 In another story of misfit love, Bradley Cooper plays a young man recently released from a mental hospital who yearns to get back with his estranged wife. Jennifer Lawrence is the unemployed, recovering sex addict who agrees to serve as go-between. Then everything changes. Love is crazy, right?