Theda Bara, Hollywood's first female sex symbol, was born on July 29th, 1885.
New York was still the center of the movie business when Bara — going by her given name of Theodosia Goodman — impressed her bosses at Fox Studios in "The Stain" (1914). Taking note of her curvy figure and big dark eyes, Fox's publicity department supplied this 29-year-old Jewish woman from Cincinnati with a new name and an entirely fictional bio.
She would promptly be introduced to movie fans as the Egyptian-born daughter of a French actress and an Italian sculptor. Fox even provided her with a nickname, "The Serpent of the Nile." Her admirers gave her a more enduring alias after her first blockbuster, "A Fool There Was" (1915), where she played a character called "The Vampire." From then on, Bara was simply "The Vamp." The term has long sinced entered the American vernacular.
This was the first time the industry had dared build an image of a female star as anything less than kind, chaste and helpless. All of a sudden, in Bara you had a hypnotically sensual, predatory presence who seemingly captured and consumed men as the spider does the fly. This was strong grog indeed for 1915 audiences.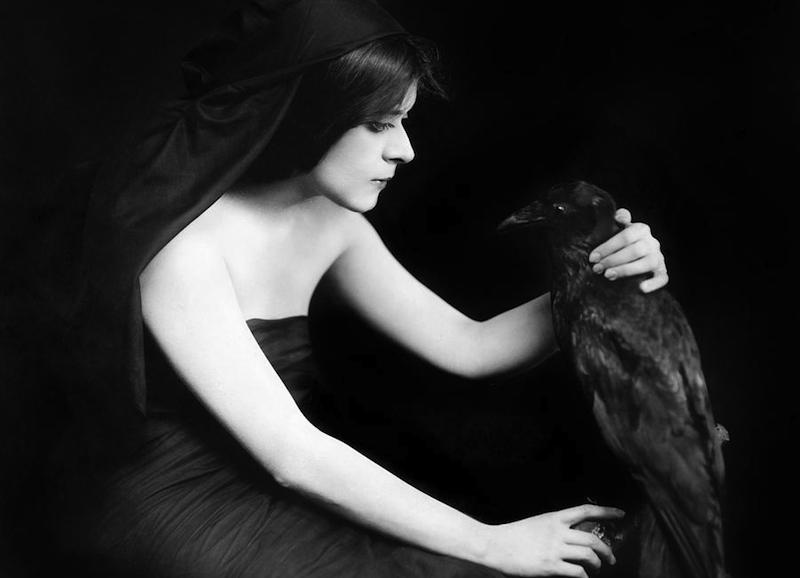 Bara played along at first, posing for risqué publicity stills, and sitting for interviews where she discussed her interest in the occult. The marketing campaign worked, as Bara was soon being mentioned along with Charlie Chaplin and Mary Pickford as one of the country's most popular stars. Of course, the hype would have meant nothing if Bara hadn't possessed such a riveting screen presence.
Bara's career was brief but explosive, the bulk of it taking place between 1915 and 1919. She played a variety of vixens and she-devils, as well as such iconic figures as Madame Du Barry, Carmen, and Salome. The occasional controversy around Bara only intensified her stardom, such as when one of her films, "Sin" (1915), was banned in two states for its lewd subject matter, or when women's groups wrote letters to the press complaining that Bara's lascivious acting was setting a bad example for girls. (Prudes!)
The pop culture certainly benefited from Bara's infamy. The playful phrase "Kiss me, fool," which came from a title card in "A Fool There Was," remained part of the national lexicon for years. (My wife still says it occasionally.) There was also a wave of "vampire fashions" in 1916, including gowns and pendant earrings, all based on costumes Bara had worn in movies. As Bara reportedly said, there was "a little bit of vampire instinct in every woman."
Grrrrrrr.
Bara reached a professional peak in 1917 when she starred in "Cleopatra," which at the time was the most expensive production ever mounted (it cost a whopping $500,000). The movie was a hit, and Bara earned some of the best notices of her career.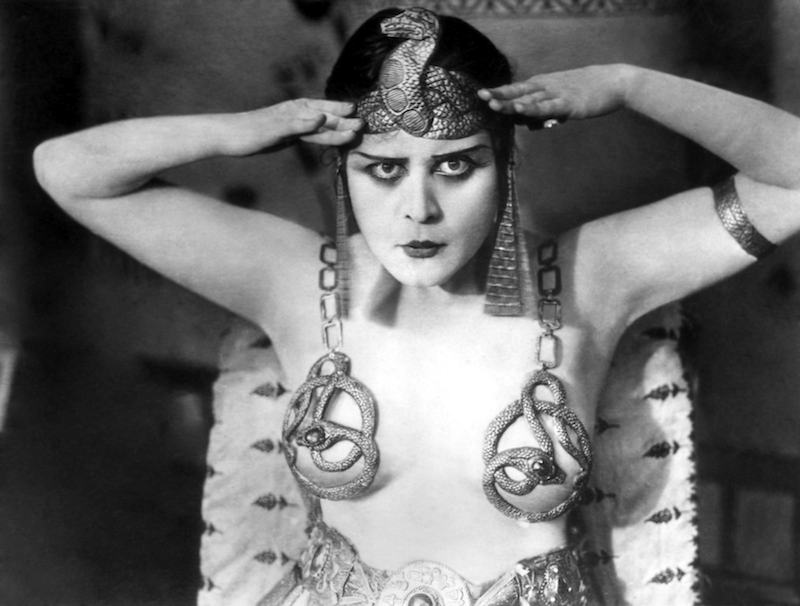 The good times couldn't last, though. By 1919, Bara was frustrated with her Fox contract. The public was also losing interest in her. Another blow came when Irish groups rioted at theaters showing Bara in "Kathleen Mavourneen" (1919). They were outraged that a Jewish actress known for wanton characters had been cast as an Irish heroine.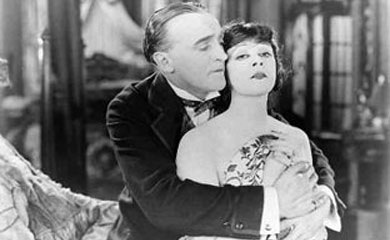 Disappointed by the direction of her career, Bara retired from acting and married director Charles Brabin. She returned for "The Unchastened Woman" (1925), and a short directed by Stan Laurel (!), but aside from radio spots and a few stage performances, Bara was done. She opted for a quiet life with her husband, passing away at age 69.
Bara has been denied a proper appraisal by historians, since most of her films are lost. The standard wisdom is that Bara disliked her image and craved a greater variety of roles. (If true, it's hard to blame her.) Yet, when Harper's Bazaar ran a pictorial in 1951 describing actress Pola Negri as "Hollywood's first vamp," Bara responded with an angry phone call to the photographer. "I was the first vamp of the screen," Bara yelled, demanding a retraction.
I would never argue the point with you, Theda. You might just bite. Anyhow, happy birthday and thanks for showing us a different, more exciting side of womanhood way back when …